Hello and happy Saturday, friends! Thanks so very much for stopping by to read the Saturday Seven 195 Lifestyle + Inspiration post. I hope you'll find lots of great ideas for the weekend and beyond. As for me, my plan is to finally clean up my sewing room closet. This has been on the list for a while now, and I'm finally going to tackle it. (I was going to do it last weekend but prioritized a much-needed office clean up). Wish me luck! Also, I'm hoping to get two recently finished wall hangings off to be quilted! One of them uses Seashore Drive fabrics and the other uses our Sincerely Yours fabric which will be arriving in shops next month.
Saturday Seven 195: Lifestyle + Inspiration for Quilters
1. Self-Care
This post on "Becoming Nimble at Dealing with Ever-Changing Plans" is a good one. And here is a post on creating stillness in your mind, (the author calls it a "Self-Sufficient Mind"). I'm pretty sure I've posted this one before, but it's so good–here are 20 fantastic journaling prompts. I enjoyed "Showing Up to Your Daily Life." Finally, I loved this article on "The Value of Doing a Little."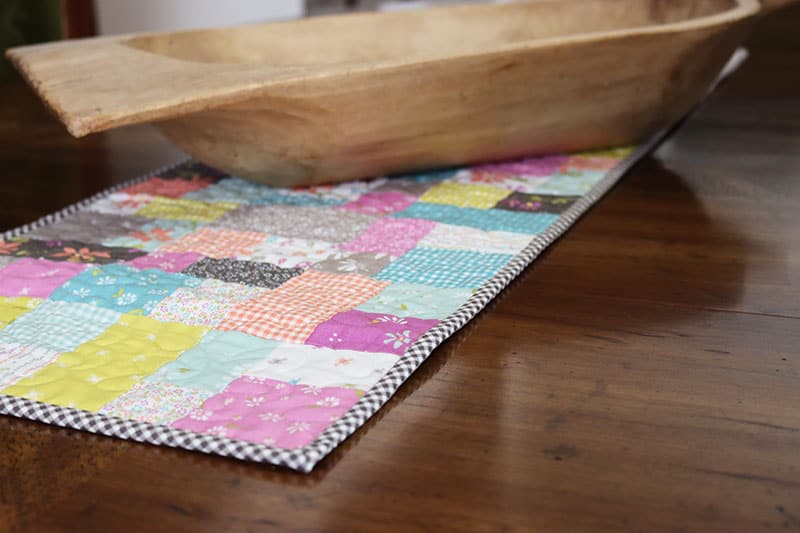 2. Cook
Chicken and Broccoli Stir Fry–yes, please! These Pizza Lasagna Roll Ups look like a simple way to get two of my favorite dinners in one! And this Heirloom and Tomato and Feta Salad looks amazing! We have so many peaches at our house right now–so I'm thinking of trying this Easy Peach Sour Cream Coffee Cake one of these days. I'm also going to try this Baked Farro with Summer Vegetables because I love the author's recipes…and I have all of the ingredients on hand right now.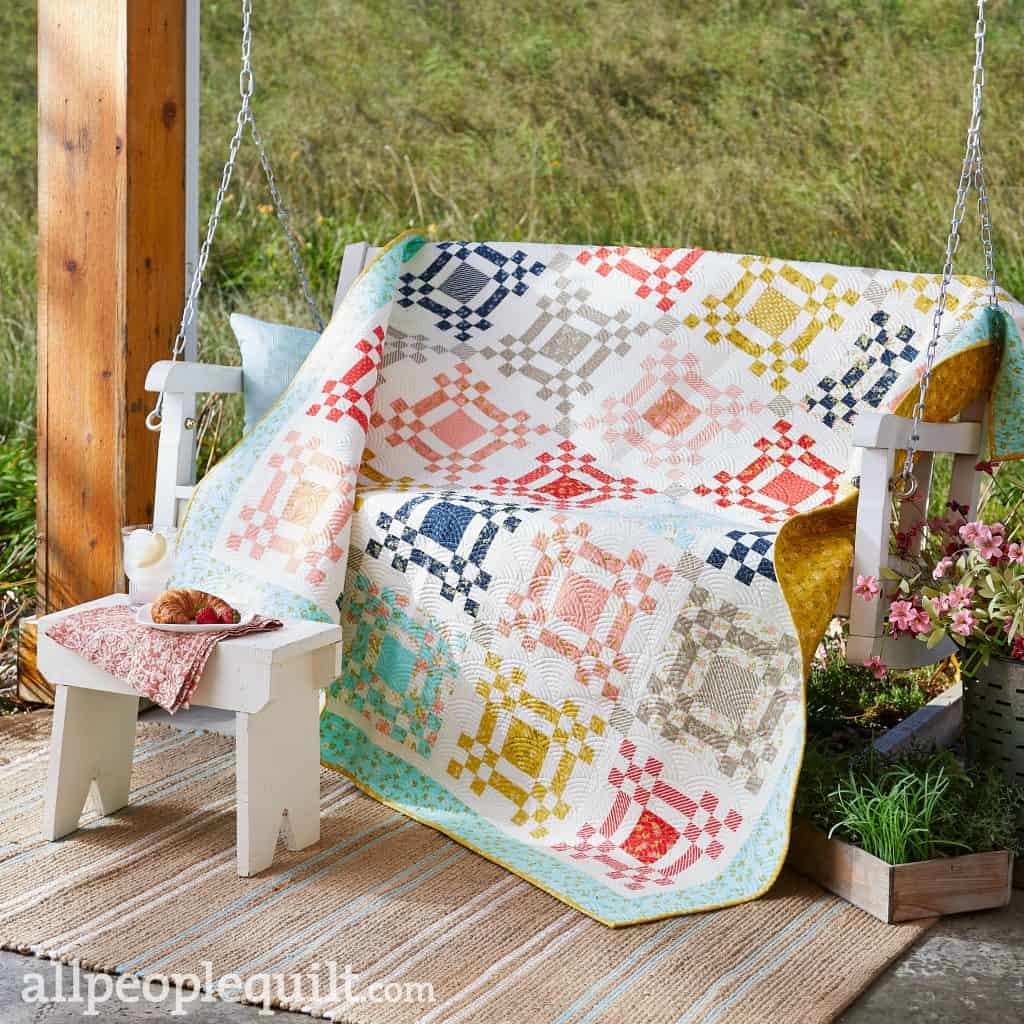 3. Quilt + Sew
First, I'm excited to announce that the stand-alone pattern for my Nine-Patch Square Dance quilt is now available. PDF's are available to download now, and paper patterns will ship next week. Have you heard about the new All the Trimmings sew along with Fat Quarter Shop? It's a fun Christmas wall hanging that begins on September 7th. I'm sewing along as well and am excited about this project–get more information here. Finally, the American Quilter's SAL Block 11 pattern can be found here.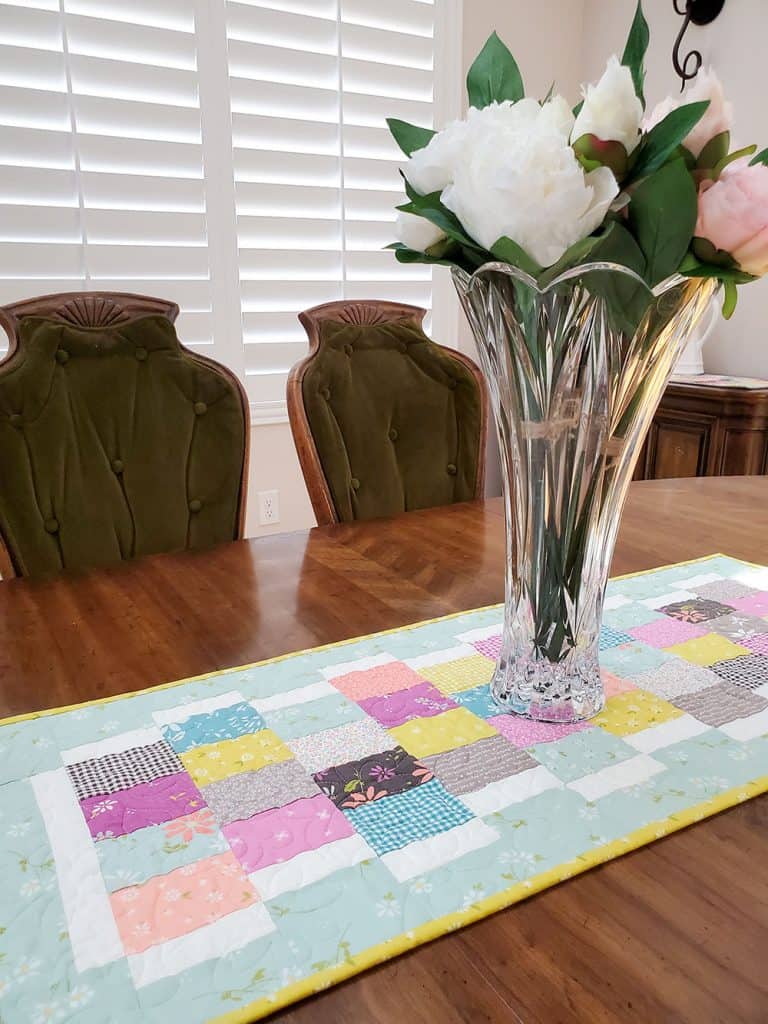 4. At Home
I've seen this idea before, but not with this title. Now I'm thinking about "space budgets" for all the things from bedding to clothing to dishes, and yes, even to fabric and notions. Read about using Space Budgets here. And since hopefully having houseguests will soon be a thing again…I'm going to gather some of these items in an Essentials Basket for our guest room.
5. Sew Sampler July Box
The July Sew Sampler box arrived just last week (shipping has been delayed on so many things). So I filmed a quick video to share the fun contents. My favorite thing included was the fat eighths of the Christmas Morning collection. I have a terrific idea for them that you'll be seeing soon. You can watch the video above or on our YouTube channel here. And find links to all of the products included below (sign ups for the subscription box are now open, so I included that link, too):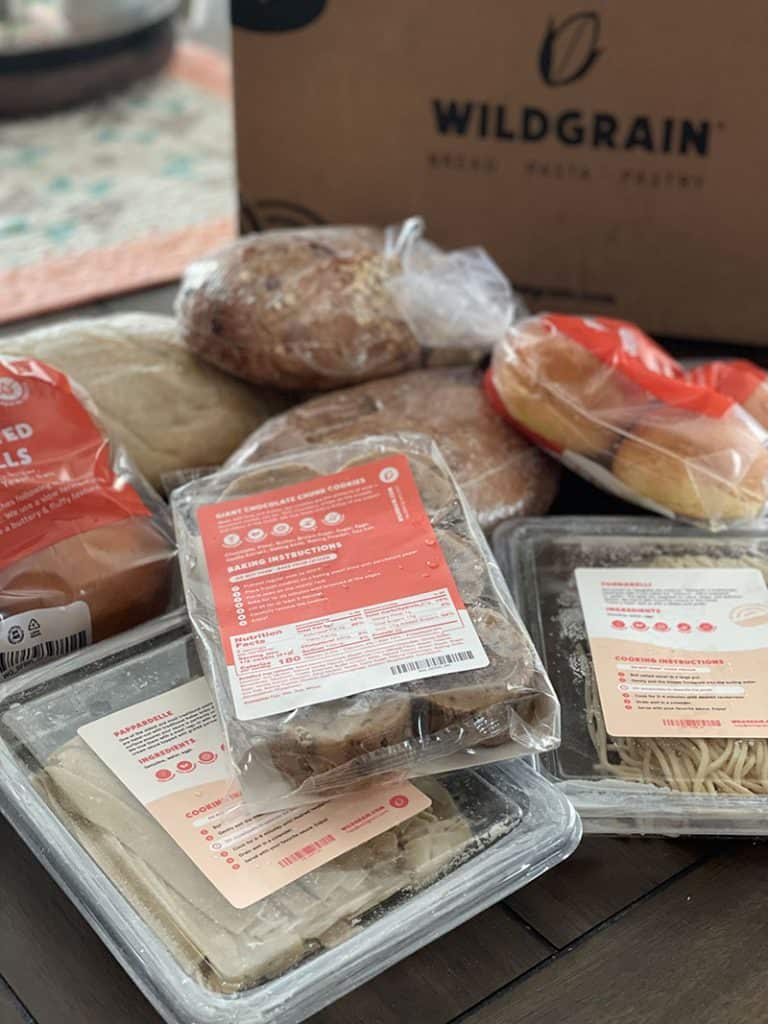 6. WildGrain Artisan Breads, Pastas, and More
I was recently sent a sample WildGrain subscription box to try out, and I must say I absolutely loved every item. The WildGrain subscription boxes contain artisan bread, rolls, cookies, pastas, and more. We've already tried the Brioche rolls, two different sour dough loaves, chocolate chunk cookies and have loved each item. Get $30 off your first box and Brioche rolls for life using my link here or the code AQUILTINGLIFE. Additionally, you can cancel or adjust your box schedule at any time. (Note: I received this product for free, and this is an affiliate link; however, my family and I have absolutely loved these breads and cookies–still need to try the pasta. We are signing up for our own subscription now).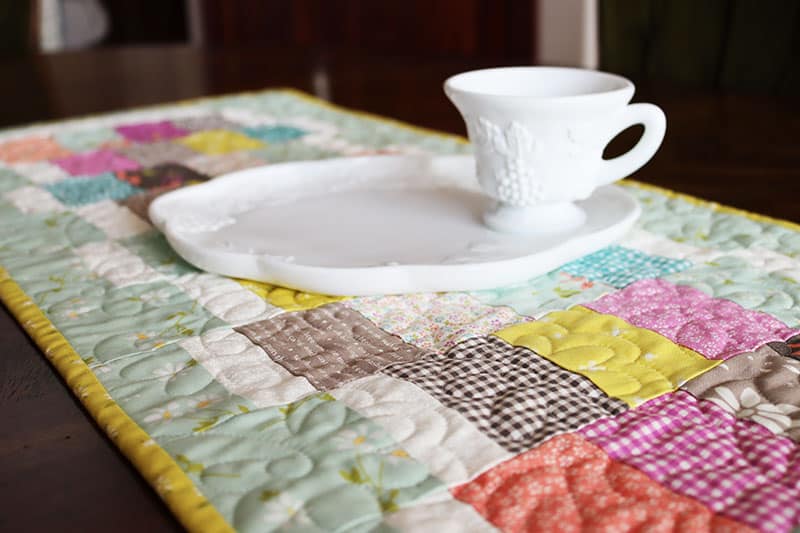 7. Last Week on the Blog
Here are links to last week's posts. If you haven't already, I'd love for you to take a few minutes to fill out the new 2021 Reader Survey.
Thanks so much for stopping by to read this week's Saturday Seven 195 post. If you're looking for more similar inspiration, you can find all of the previous posts in this series here.
Happy quilting!