Hello, friends! Today I'm sharing some fun and Simple Star Block Place Mats I made last fall in our Seashore Drive fabrics. The pattern for these place mats is in the Spring 2022 issue of Quilts & More magazine which is on newsstands today, January 21, 2022. Keep reading for details on this fast and fun project.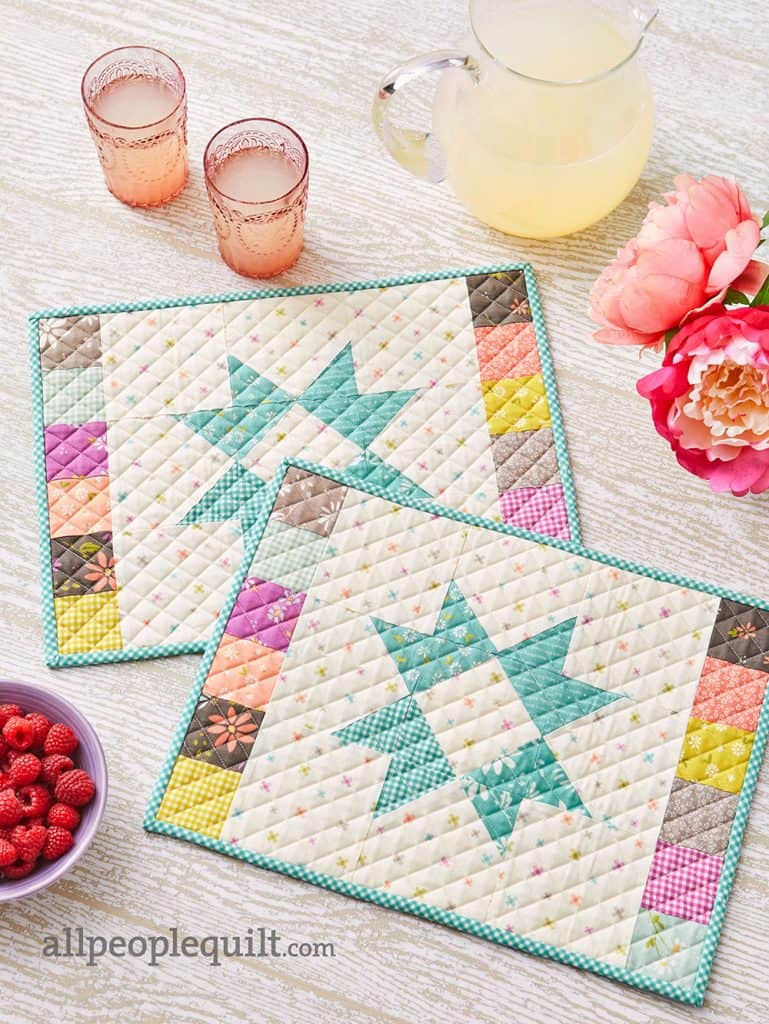 Simple Star Block Place Mats
I was super excited to be able to design some fun place mats last fall for Quilts & More magazine. I love place mats and am always thinking of ways to use simple designs and blocks so that they are quick and easy to make. Soft & Stable is my favorite stabilizer to use in my place mats not only for ease of care but also because it gives them a really nice feel. I wash my place mats made with Soft & Stable in the washing machine and air dry them on a flat surface.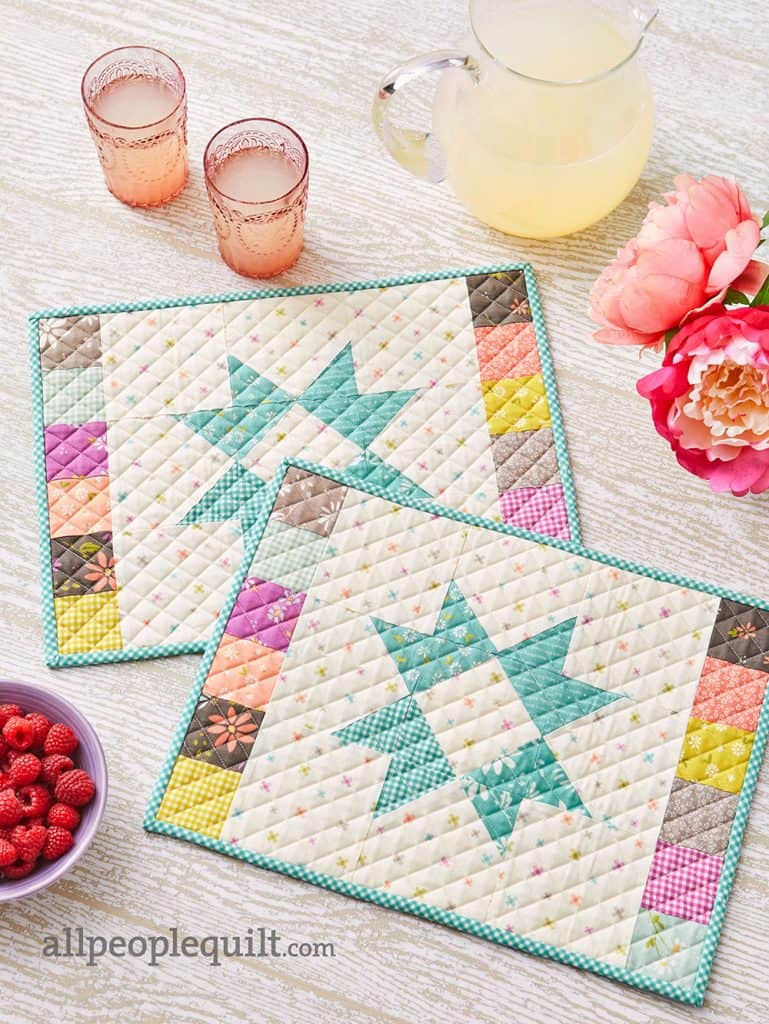 Place Mat Details
These place mats in our Seashore Drive fabrics are perfect for scraps–mini charms, charm squares, and layer cake squares are perfect for the small piecing. You'll also need some smaller amounts of yardage for the background, binding, and backing. I like using a low-volume print for the backing so that there is a little more "depth" to the design. And while you can definitely use batting, I used Soft & Stable for these. My friend Marion Bott quilted the fun crosshatch design on these–this is a pattern that would be simple to do on a domestic machine.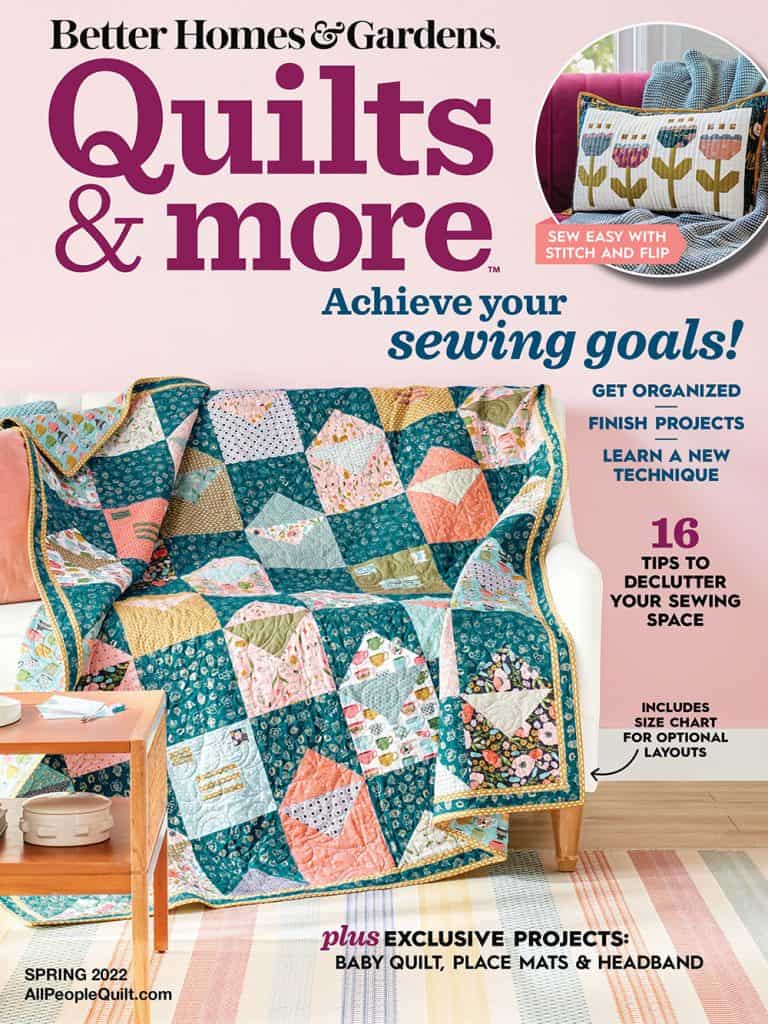 Quilts & More Spring 2022
The cover for the issue with my placemat pattern is pictured above. This magazine is available in quilt shops, grocery stores, and stores like Target and Walmart. My copy of the magazine will be arriving next week, and I can't wait to get it. (I'm always excited to see everything else included). I will also have a limited number of magazines available for sale very soon. If you're interested, please send me an email, and I'll add you to my list.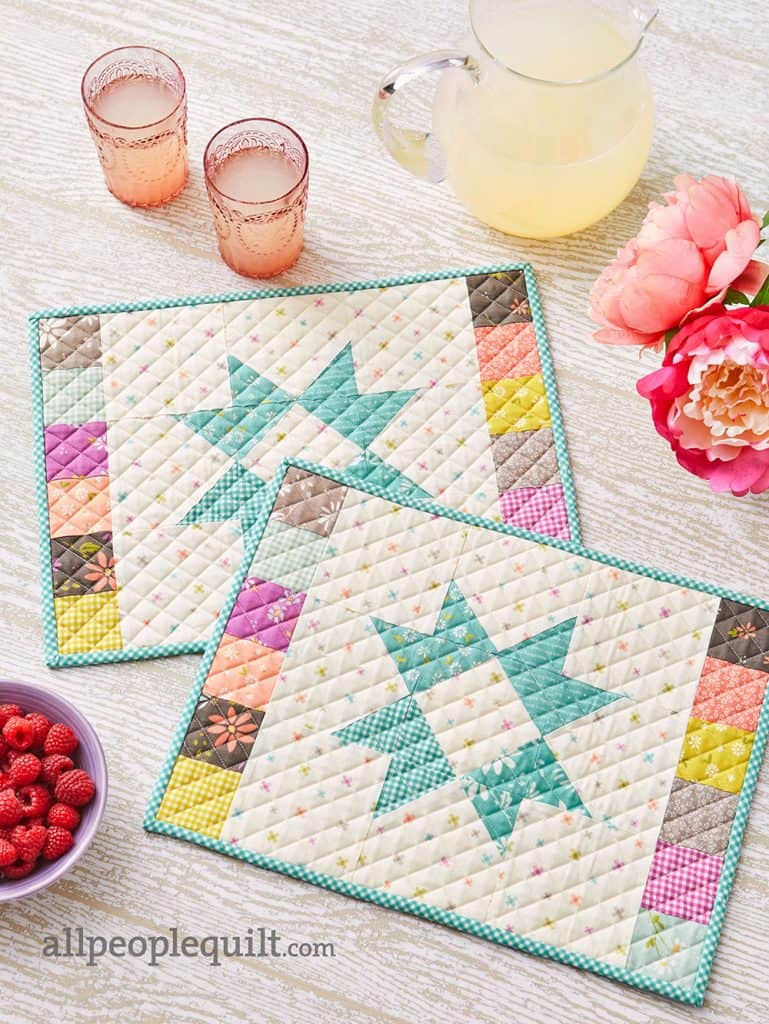 Happy quilting, and thanks so much for stopping by!