Hello, friends! Today I'm sharing a round-up of delightful and Easy Heart Quilt Patterns & Projects. It's definitely the season for all things hearts (although I love sewing heart blocks any time of the year). I have quite a fun variety of heart quilt pattern ideas to share today. And I hope you'll find something that inspires you to create with heart blocks!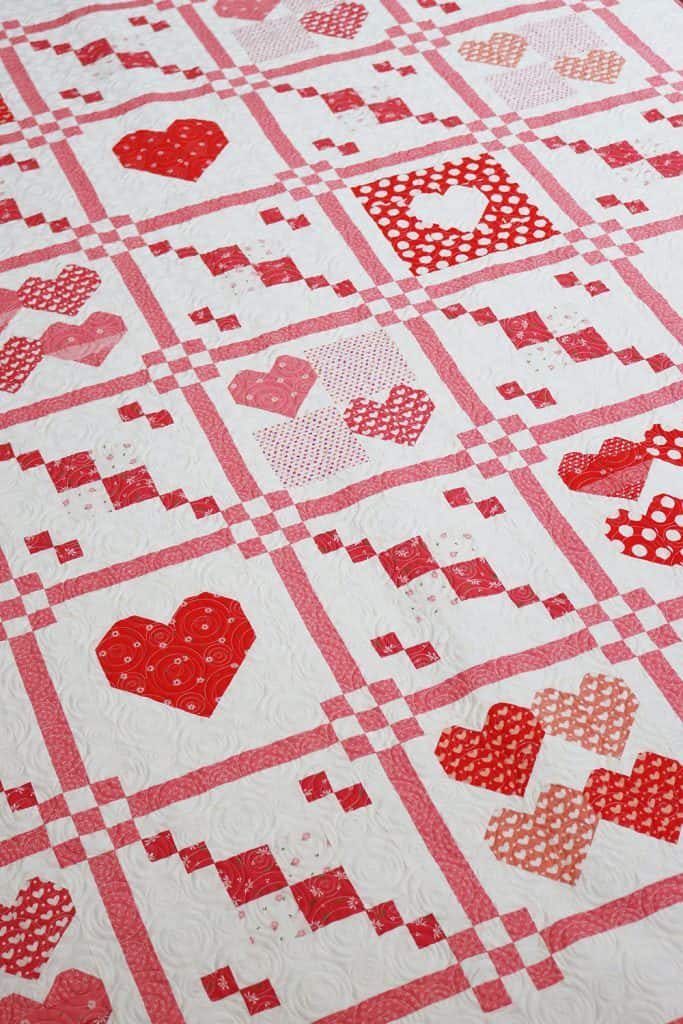 Easy Heart Quilt Patterns & Projects
Twin + Lap-Sized Heart Quilts
I have several heart quilt patterns that I've designed over the past few years. And my daughter Chelsi has also designed some really cute heart quilts. The following quilt patterns range in size from lap to twin and are available as stand-alone patterns unless otherwise noted: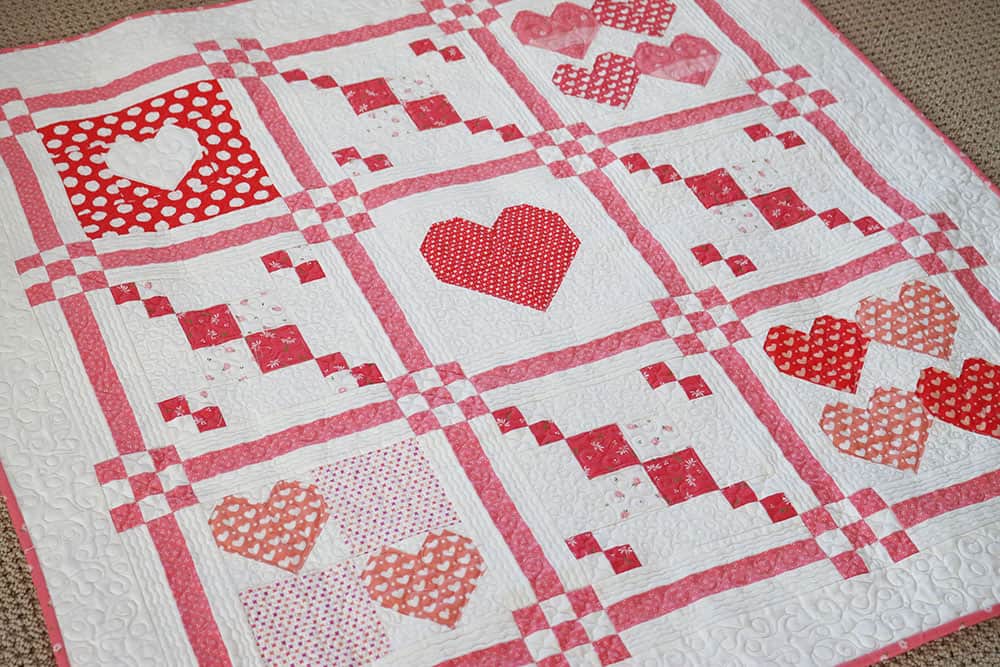 Heart Quilt Wall Hangings and Table Runners + More
And if you're looking for smaller-sized heart quilts, you'll love this selection of wall hangings and table runners including a free tutorial for a heart pillow: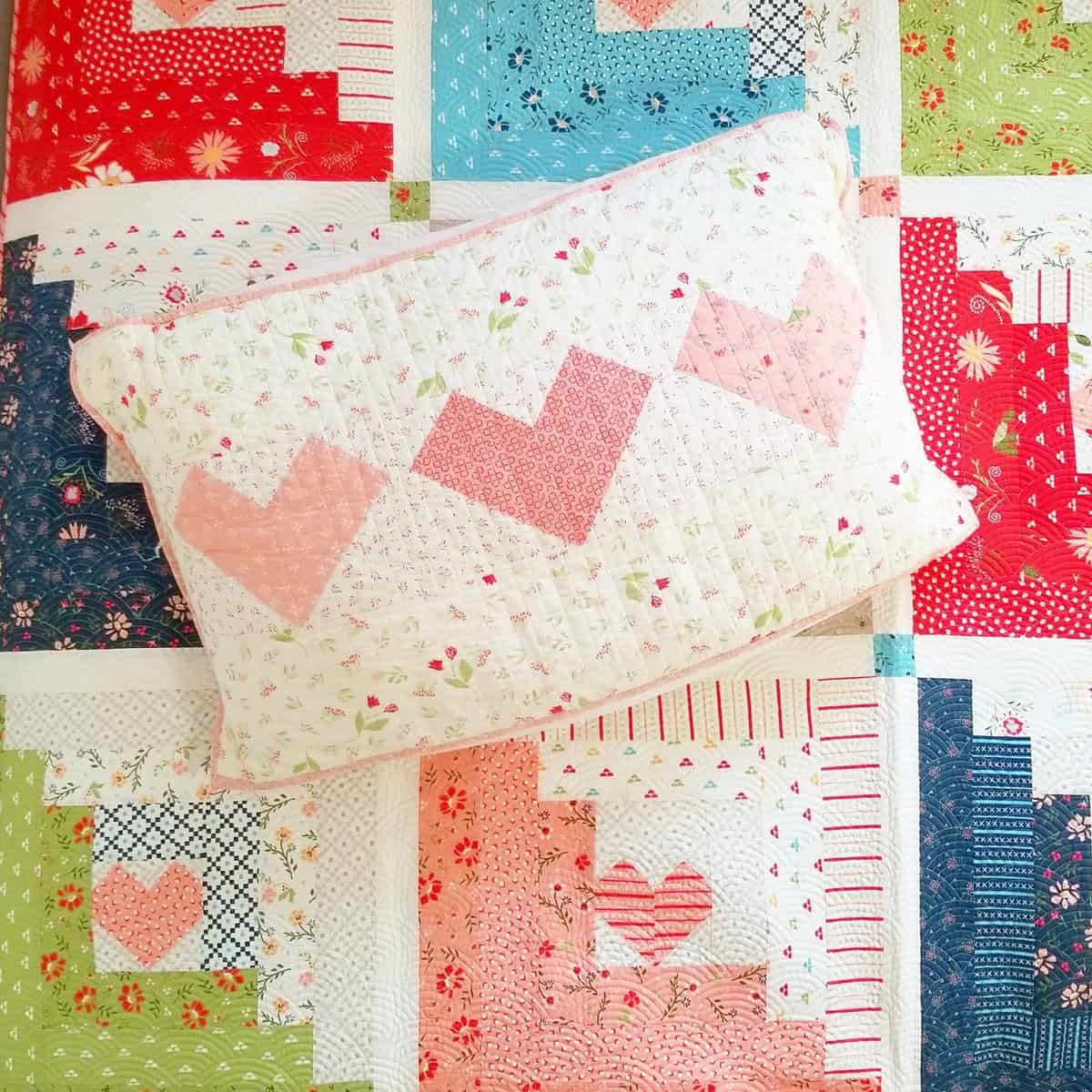 Heart Quilt Pattern and Projects Video
You can see nearly all of these fun projects in the video above or go here to watch it on our YouTube channel.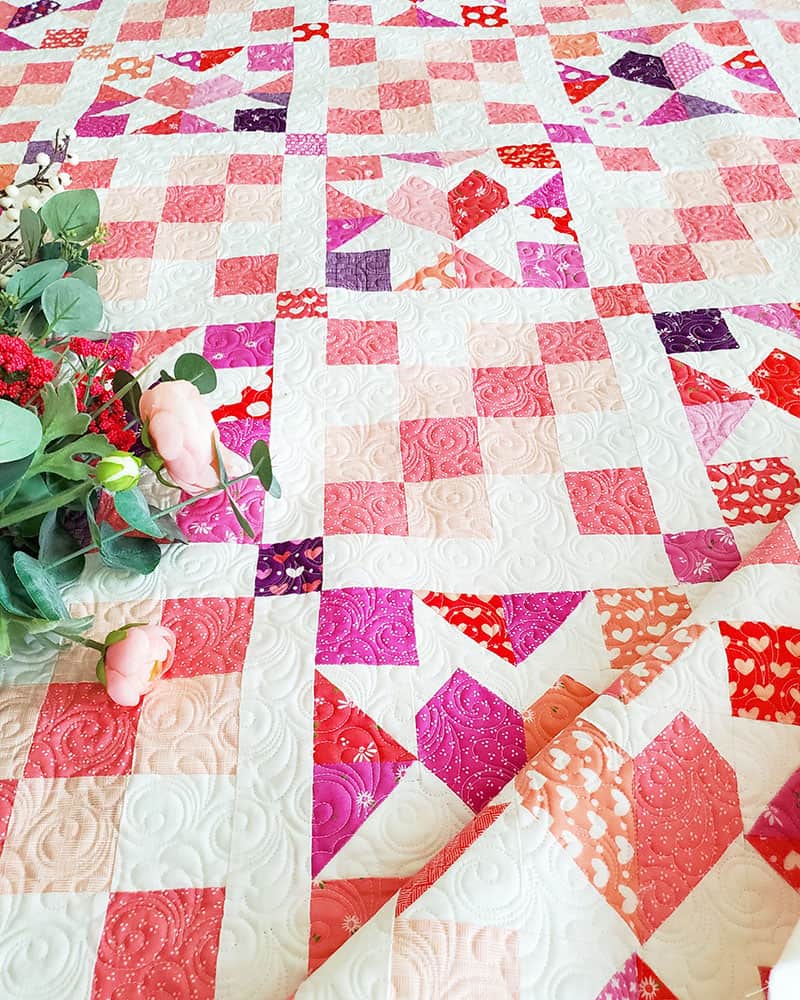 More Heart and Valentine Quilt and Project Links (mostly free)
Finally, you'll also find a wonderful variety of mostly free heart and Valentine quilts and projects on this post. Included in the round up are links to tutorials and patterns for pillows, blocks, table runners, and more.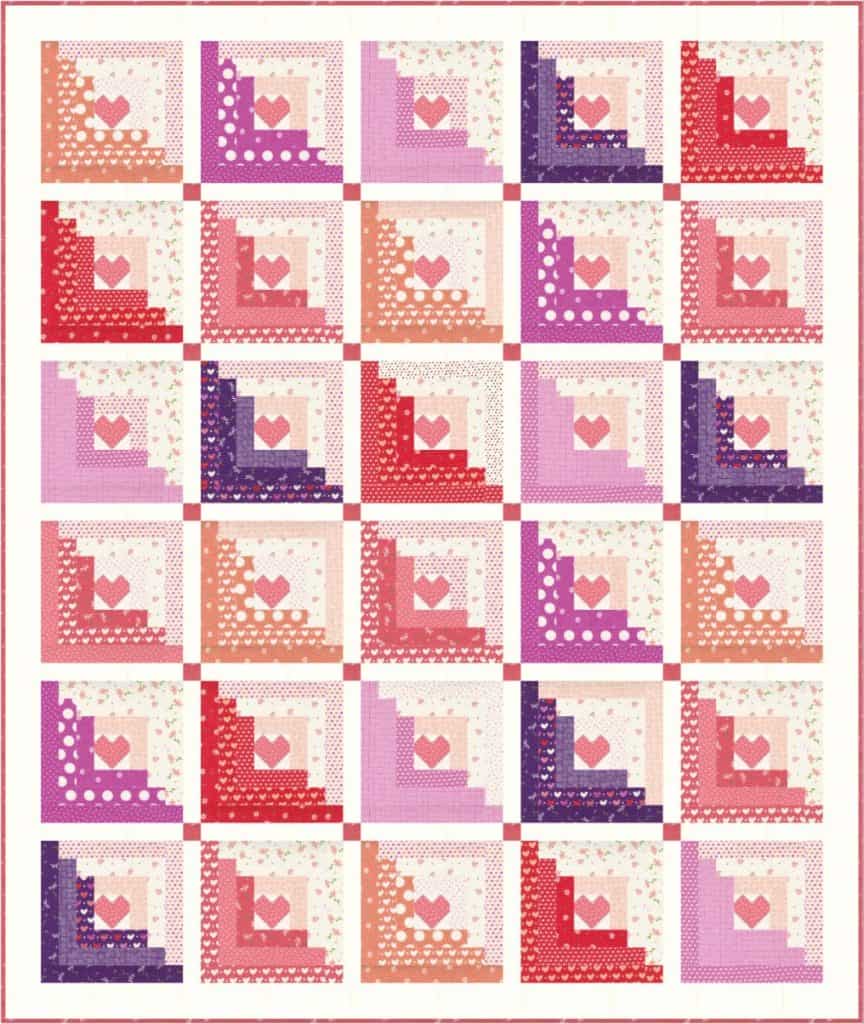 Happy quilting, and thanks so much for stopping by!