Hello and happy Saturday!  Welcome to today's edition of the Saturday Seven, a compilation post of fun things for quilters including fabrics, notions, patterns, recipes, and home-keeping ideas!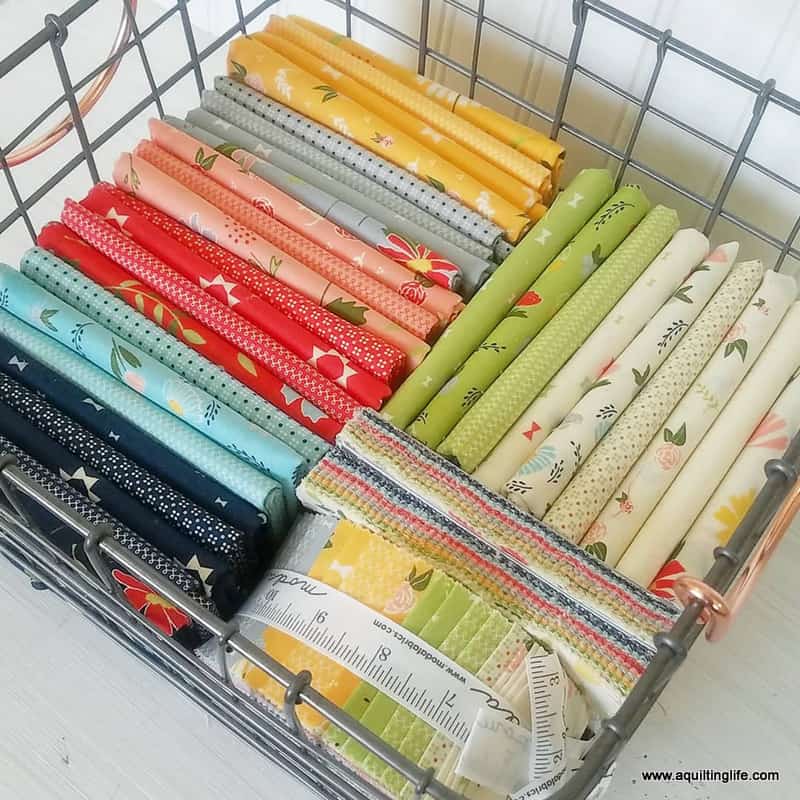 I'm also happy to share the new website design with you today!  I'm so, so happy with how everything turned out, and I think it will make it much easier to navigate and find content you want to revisit.  I'll be adding some new features over the next week as well and will update you on those soon!
Saturday Seven | 22
1. First up for this week's Saturday Seven are these delightful Strawberry Muffins…you can't go wrong with strawberries…and they would be a perfect addition to your Mother's Day brunch celebration or for "just because." I love the fact that the author says they freeze well.
2. It's also graduation season!  I love this essay for graduates which is so perfect for sharing with your favorite graduate this spring!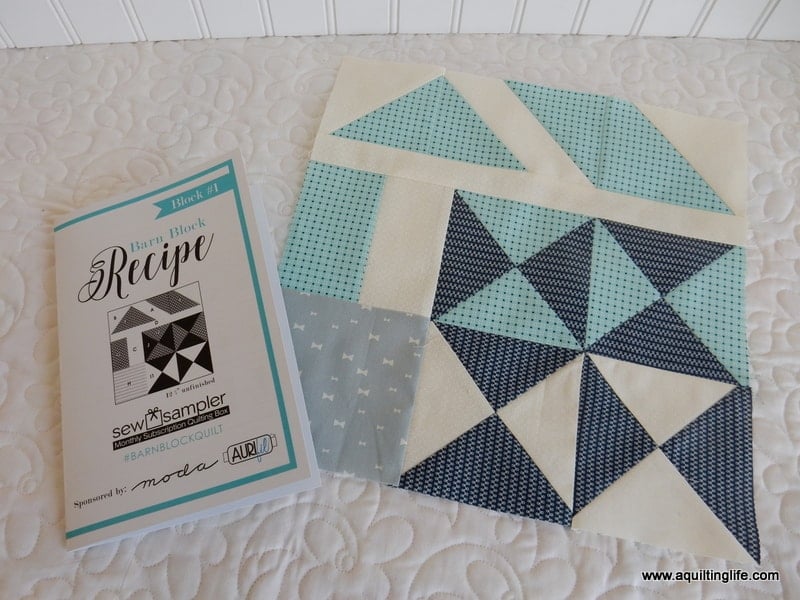 3. I'm smitten with the new Barn block pattern included in the April Sew Sampler box from Fat Quarter Shop. I'm going to use fabrics from Clover Hollow with a few others added in for my sampler quilt.   A new pattern will be included in each month's box for the next year, but you can also purchase the patterns separately each month if you're not a subscription box subscriber. Go here to purchase this month's pattern or to purchase a kit, backing, or threads for the Fat Quarter Shop version of this fun project!
4.  I also love these bobbin storage rings called Bobbin Nests that I recently saw.  I have two from a different maker and haven't been able to find them lately, so I'm definitely ordering one of these (plus the colors are really fun)!  Find the bobbin storage nests here!
5.  Have you tried the new Olfa Endurance blades yet? They last twice as long as the original Olfa blades; this one that just recently arrived is already in use!  Pictured is a 60 mm blade, and you can also find the Endurance Blades in 45mm for the regular sized Olfa cutters. I also love the new 28mm Olfa Rotary Cutter which is perfect for use in paper piecing and for working with smaller pieces.
6.  I'm getting ready to start some fun new projects for summer and just re-read this post I wrote on the best tips for choosing fabric for a quilt!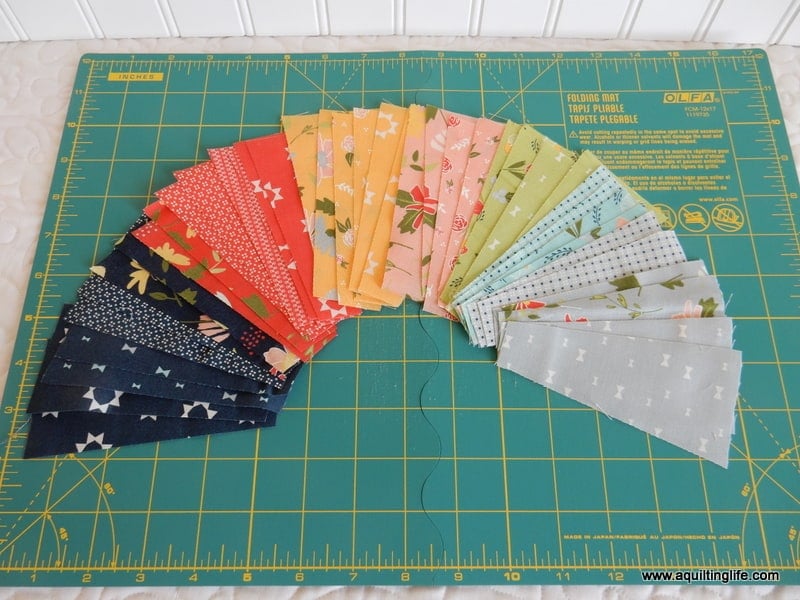 7.  How about a Jelly Roll stash-busting quilt for summer? I love Alison's Jelly Strip Tutorial here!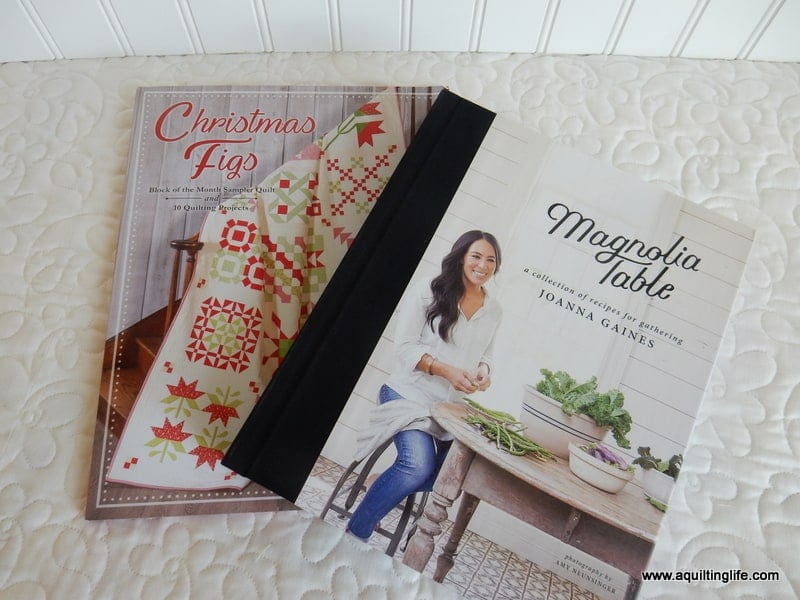 Before I go, I just have to quickly mention two books that arrived in the mail yesterday (so I guess this Saturday Seven is basically a Saturday Nine this week, lol)!  The Christmas Figs book by Joanna Figueroa is now available for order.  I sewed the Christmas Tree Skirt included in this wonderful book.  It includes the fabulous block of the month quilt on the cover along with several smaller projects like pillows and table runners and toppers.  And the book by one of my other favorite Joanna's is available now as well! Magnolia Table: A Collection of Recipes for Gathering
is a wonderful book with recipes for breakfast, lunch, appetizers, dinner, dessert, and more.  I love the pantry staple idea section in the beginning of the book and the casual and down-to-earth style of the writing!
Well…I hope you have fun with those links and ideas!  I'm planning on some small project sewing with Clover Hollow this weekend including a new pillow (tutorial coming soon), and some fun with Dresdens!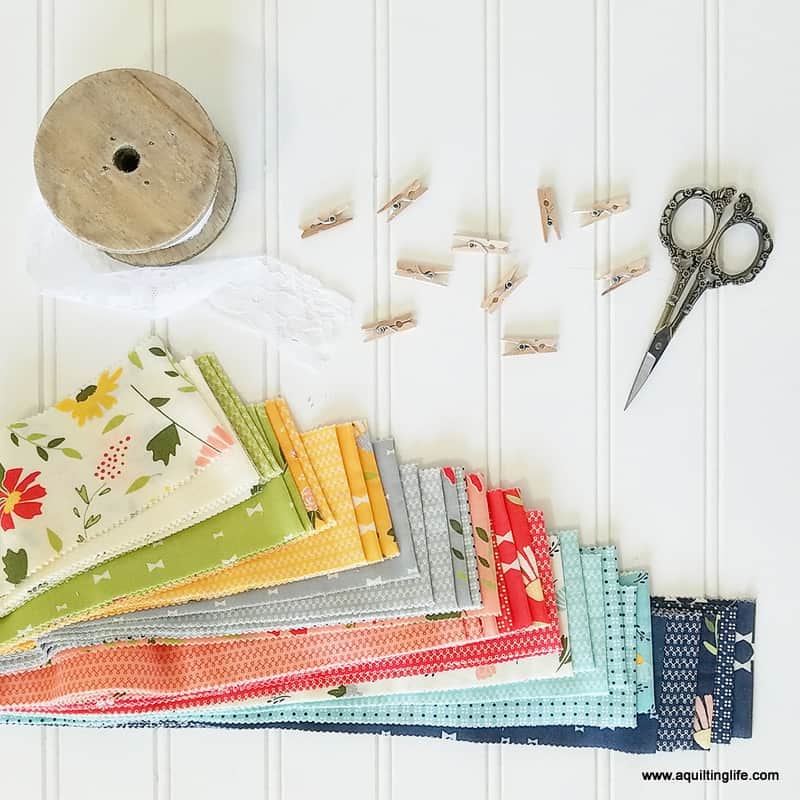 Thanks so much for stopping by, and have a wonderful weekend!