Hello, friends, and happy Friday. Today I'm sharing the Sewcialites Quilt Block 35, Compassion, which was designed by Anne Sutton. It's hard to believe that this is the second to last block for this quilt and that the final block will be shared next week. I'm so happy to be caught up with my blocks and can't wait to begin sewing them together. I'm sharing the final two of my catch-up blocks with you today along with thoughts on both of those and this week's block.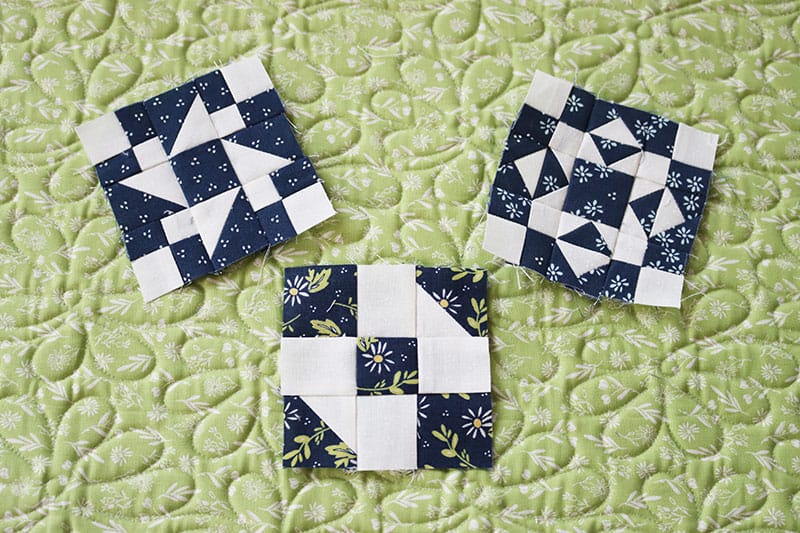 Sewcialites Quilt Block 35
Sewcialites Quilt Block 35 is a fun and fast block featuring simple squares and just two half-square triangles. You'll love having a quick and easy block this week. It really has a fun look to it, though, and honestly would also make a super fun scrappy quilt in any of the sizes.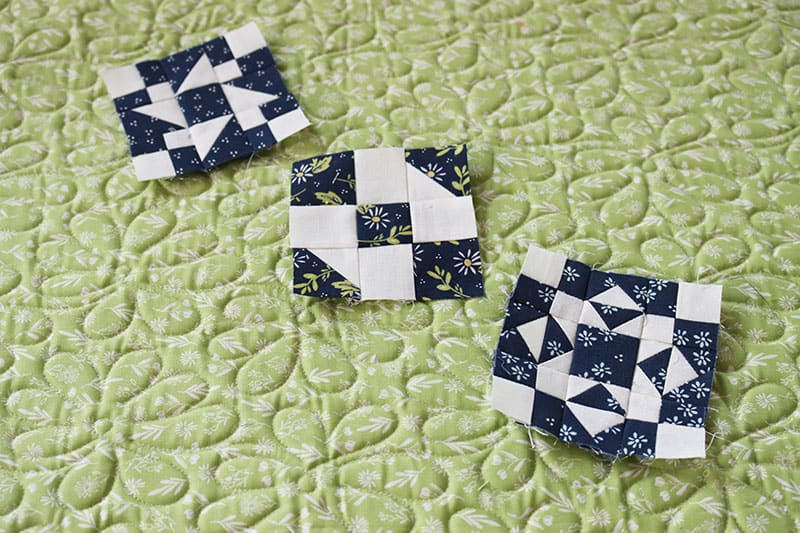 Sewcialites Blocks 11 and 12
Block 11 is a cute friendship star variation and is also fun to make with just four 4-patches, one center square, and four half-square triangles. Block 12 also uses four 4-patches and a center square but also has 8 flying geese units. I was happy to be able to use this Bloc Loc ruler to make my flying geese accurately for my 3″ finished block.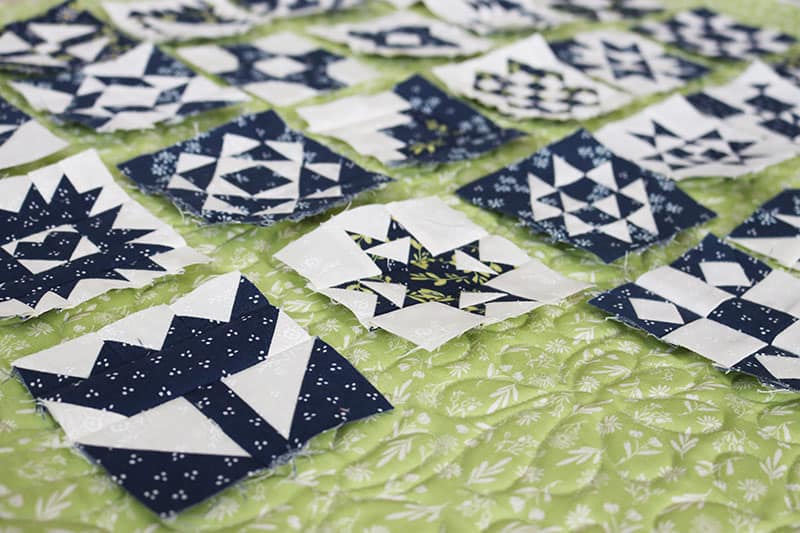 More Sewcialites Sew Along Information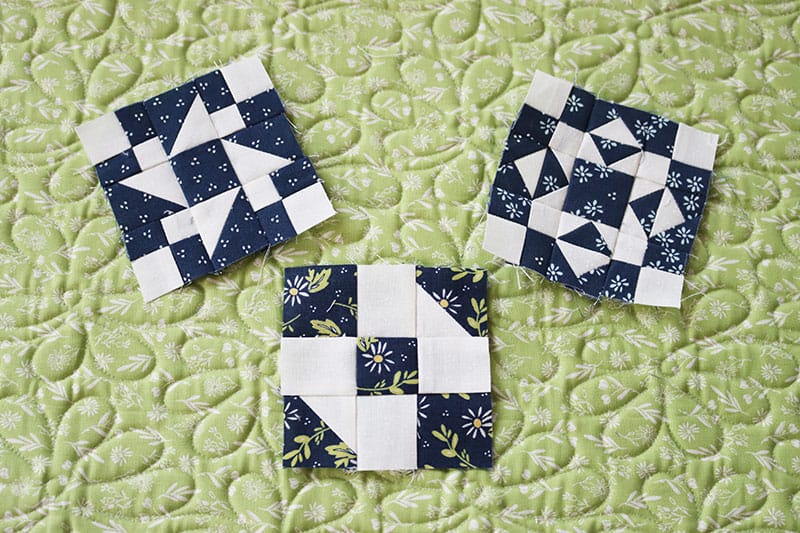 Thanks so much for stopping by to read the Sewcialites Block 35 post. Happy quilting!