Today I'm sharing my version of the Sewcialites Block 28 along with last week's Block 27. These blocks have been so much fun for me–and a good practice in sewing with smaller pieces and making tiny blocks. I haven't done a lot of sewing with blocks this small (especially blocks with this many pieces), so the change has been fun.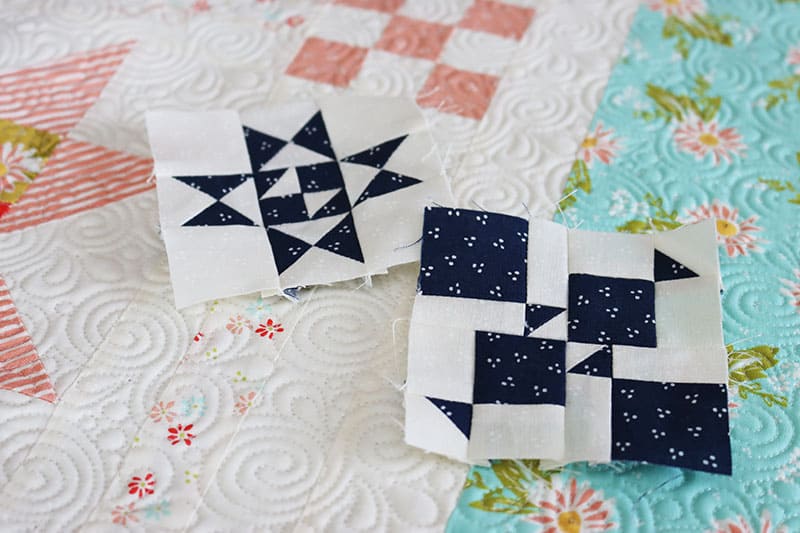 Sewcialites Block 28
This week's block 28 is called Hope and was designed by my friend April Rosenthal. It is a unique block that was fast and fun to put together. I did use triangle paper for the half-square triangles, but the rest of the block is made up of simple squares and rectanges. (It's so handy to have one of these triangle paper variety packs on hand for the smaller sizes I've been using for these 3″ finished blocks).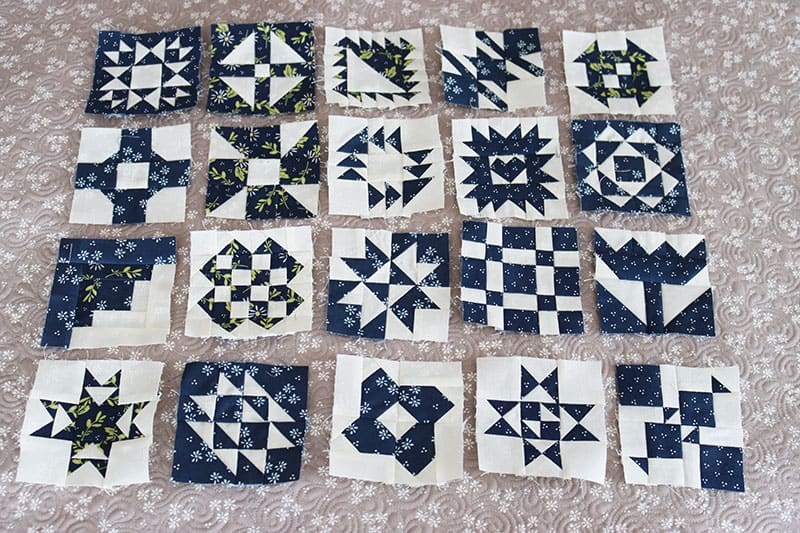 Sewcialites Block 27
Last week's Block 27 is the Earnest block from Vanessa Christenson of V & Co. This was also a lot of fun. I didn't follow the directions exactly, though. Instead of cutting the squares into triangles for the hourglass blocks, I first made half-square trianges and then the quarter-square triangles. I used the same measurements for cutting the initial squares. You can find more details about this method including a tutorial video here. I did use triangle paper for the center section half-square triangles.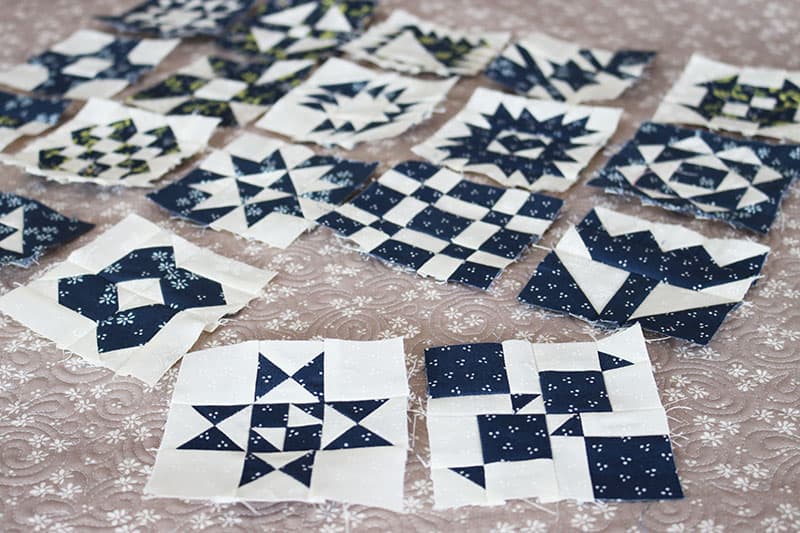 Sewcialites Quilt Along Links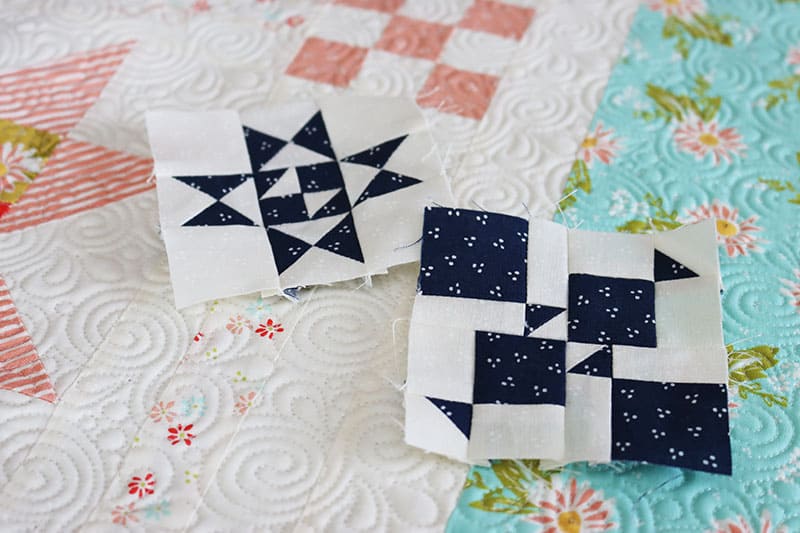 Looking Ahead
I just can't believe that next week is the last week of April–really…it seems like we were just turning the corner on this month the other day! I'm hoping that the Happy Days pre-cuts will begin shipping soon so I can get my Beach House Row Quilt Along scheduled. And I'll be back tomorrow with this week's Saturday Seven post.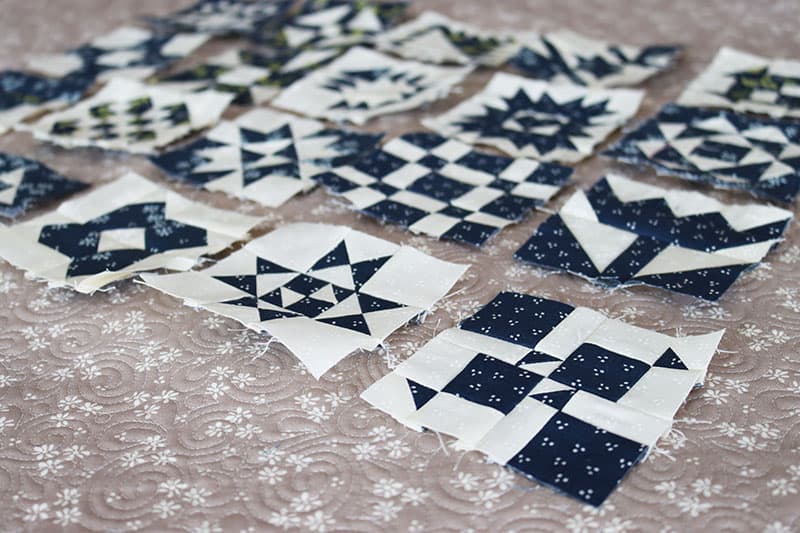 Happy Quilting, and thanks so much for stopping by!