Hello, friends! I'm happy to share a Seashore Drive Fabric Update. The Seashore Drive collection which was scheduled to ship in January has arrived. It should be arriving at your favorite quilt shops any day. I have a few updates here for those of you who might be looking for pre-orders and more!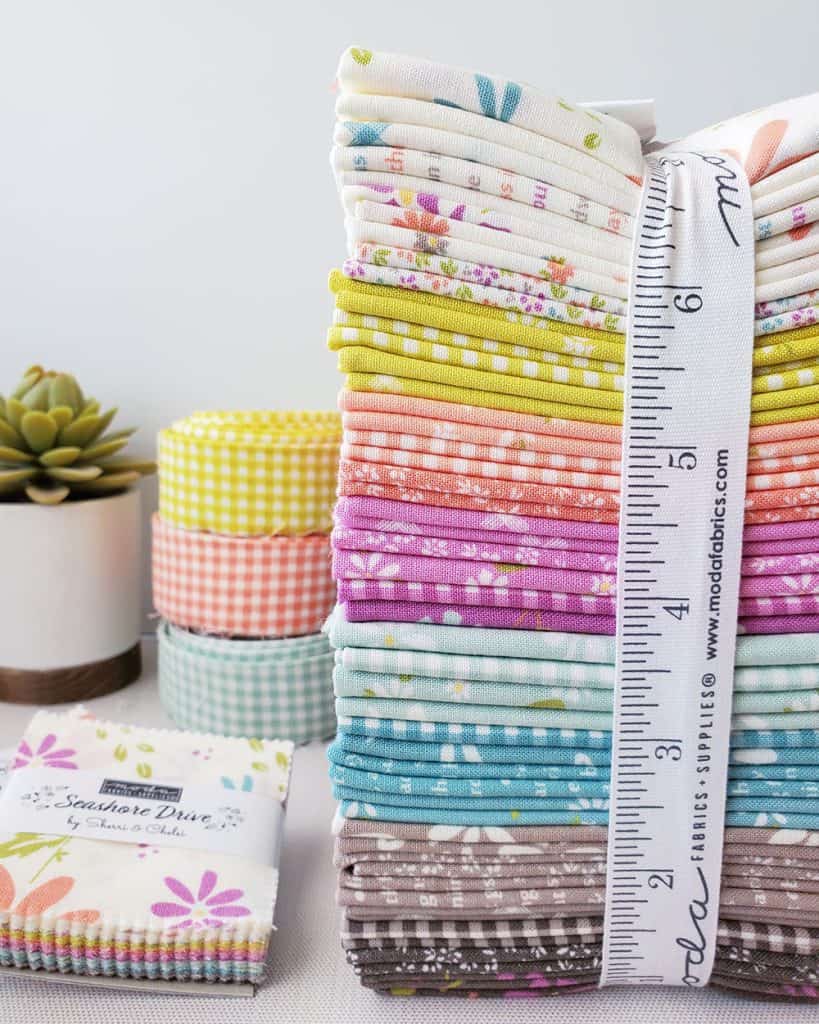 Seashore Drive Fabric Update
If you have pre-orders you are waiting for, they will be on their way beginning today. After shipping pre-order pre-cuts there were some left-overs that I've added to the shop. I'm also working quickly to get the low-volume bundles ready along with some other fun bundles. I just added some darling gingham bundles last evening. Additionally, if you're looking for the Bella Solids coordinates for Seashore Drive, you can find those here.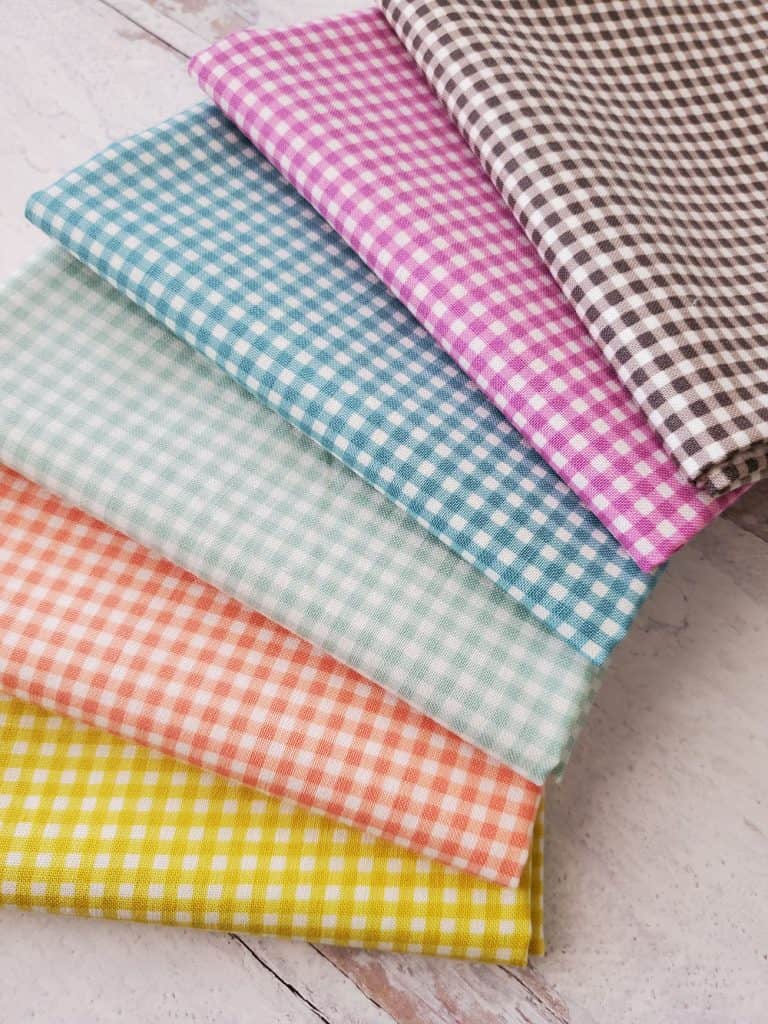 Seashore Drive Project Packages
If you pre-ordered the Seashore Drive Project packages, they will be on their way soon. There are actually just a few Seashore Drive Project Packages left in Chelsi's shop. Those packages contain 12 fat quarters from Seashore Drive, a helpful notion, and two project patterns. One pattern is by Chelsi, and it's super cute. I'm pretty happy with my pattern as well which has two sizes, too! I will have finishing kits available for both sizes of the quilts in my pattern soon. Also, I've just finished one of the versions of my pattern in our Emma collection fabrics and will be sharing that soon along with releasing the pattern for those of you who didn't get the project package.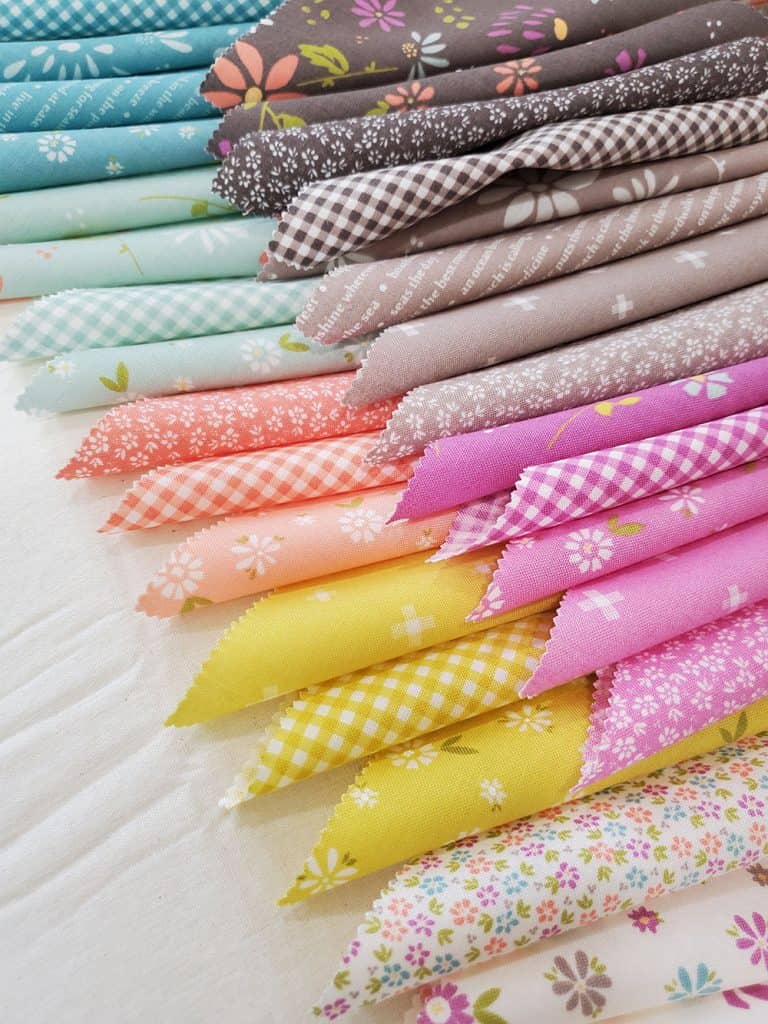 Block of the Month with Seashore Drive
Finally, if you are sewing along with Seashore Drive for my 2022 Block of the Month–there will be finishing kits and backings available soon. I'll also have some additional fabric packs that will be helpful if you want to add in some additional prints to any of the upcoming blocks. There are also some Aurifil thread packs that coordinate with the Seashore Drive fabrics.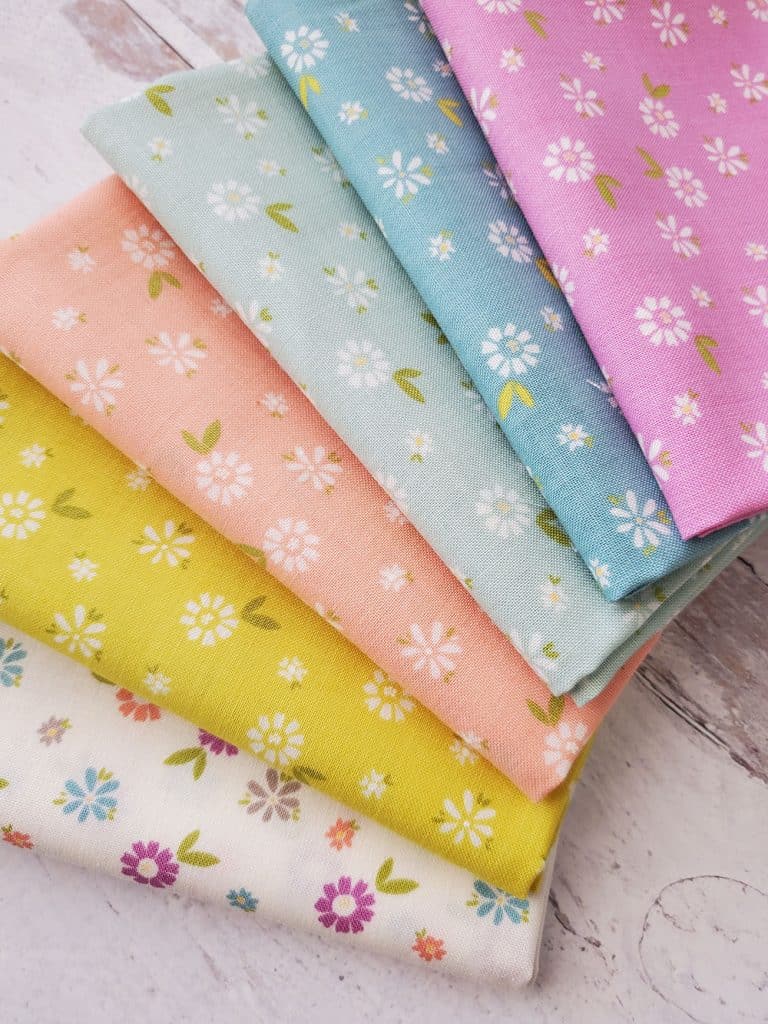 And again…thank you so very much for your patience with the delays. It's an industry-wide problem that we hope will get better soon!
Happy quilting!