Hello and happy New Year! I can't believe the first day of 2020 is officially here. 2019 was an incredibly busy but good year for our family. I'm hoping that 2020 follows along the same lines but with a little more free time for spending time with family and friends! I had something else I was planning on posting today, but I came up with this the other day and couldn't wait to share it with you! So today I'm introducing Scraps-Along: 12 Months of Scrappy Challenges! I've done different pattern quilt along and sew along blog events over the years, but what I've really been wanting to do is focus on scraps and stash sewing.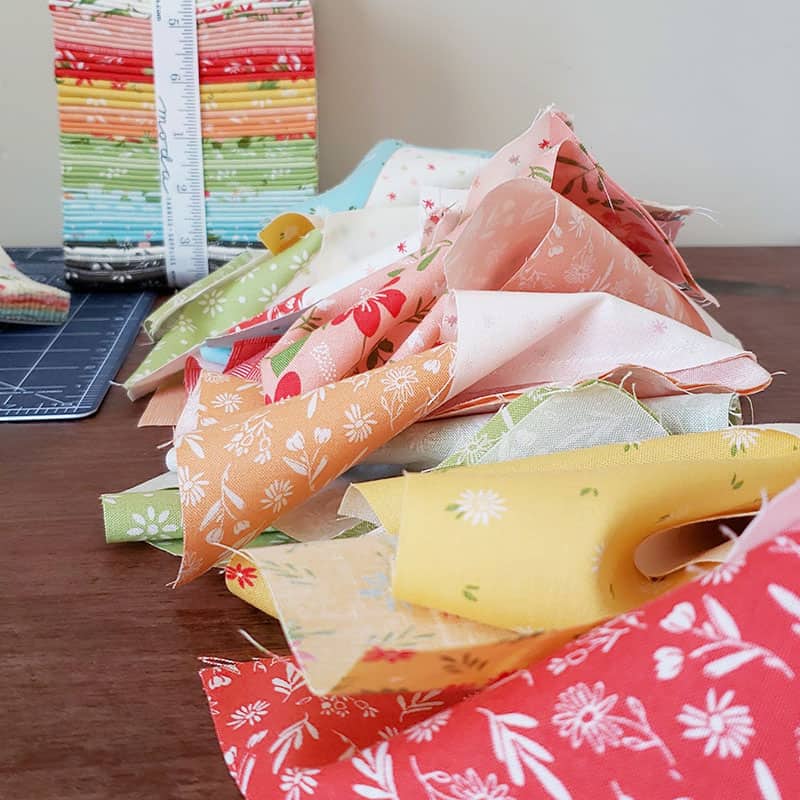 Scraps-Along: 12 Months of Scrappy Challenges
So the other night as this idea was forming, I took out a piece of paper and mapped out the whole year of challenges. Each challenge will have two components: a scrap sewing challenge and a scrap organization challenge. You are free to participate in one or both of the challenges each month. And there will be a prize awarded each month to one person in each category.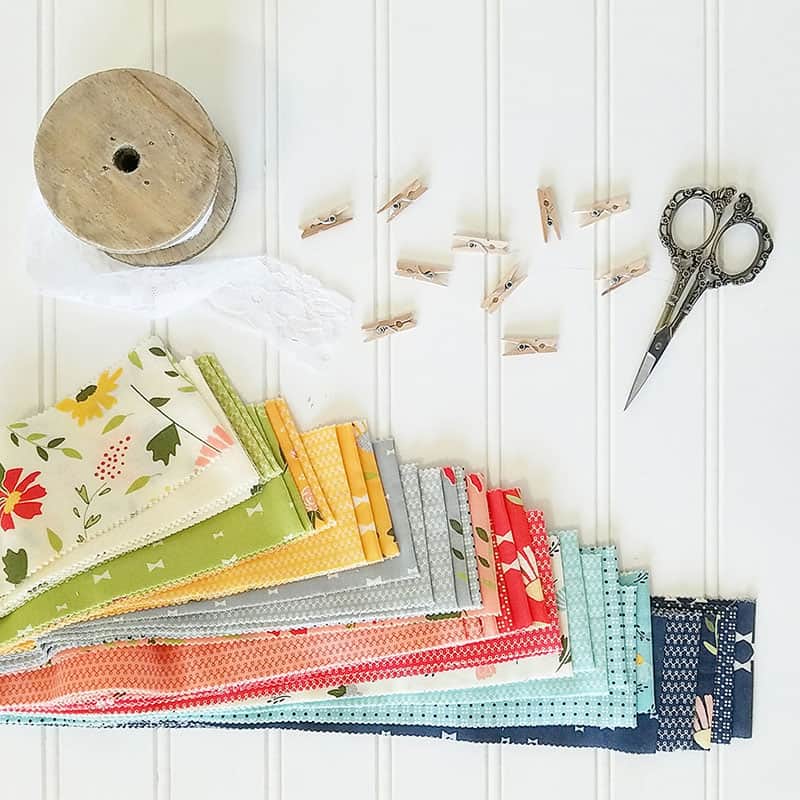 Scraps-Along 2020 January Challenge
The Scraps-Along 2020 January Challenge is going to be a Jelly Roll challenge. I decided to start with Jelly Rolls not only because I love Jelly Roll sewing for scrap quilts but also because I've started to accumulate quite a collection of 2 ½″ strip scraps that I've cut from project leftovers.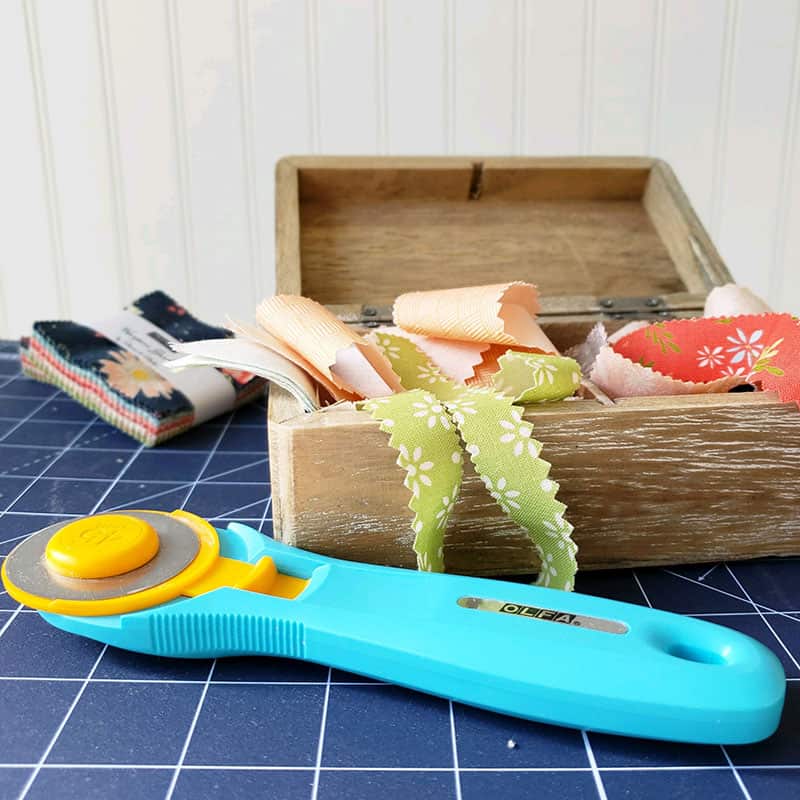 Jelly Roll Challenge Goals
The purpose of this month's jelly roll challenge is three-fold: first, to help you organize your jelly rolls and 2 ½″ strips; second, to help you sort and purge if necessary; and third to choose and begin a project with some of these scraps and stash fabrics.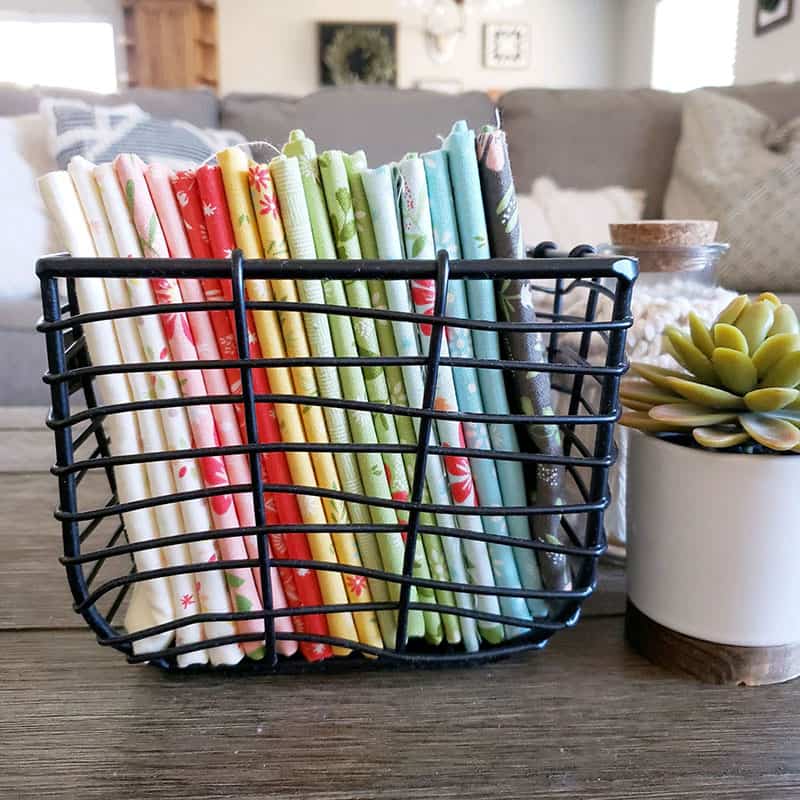 1. Gather
You'll want to begin by gathering all of your Jelly Roll strips and 2 ½″ strips into one place. I have jelly rolls in several different places in my sewing room right now and also have a variety of boxes with Jelly Roll Strips from different fabric collections and designers. I also have lots of low-volume Jelly Roll strips.
2. Sort & Purge
Decide which Jelly Rolls and 2 ½″ strips you can't do without. And also look for some Jelly Rolls and strips you might want to sell or donate. If you're happy with your collection as is, then you won't need to worry about this step.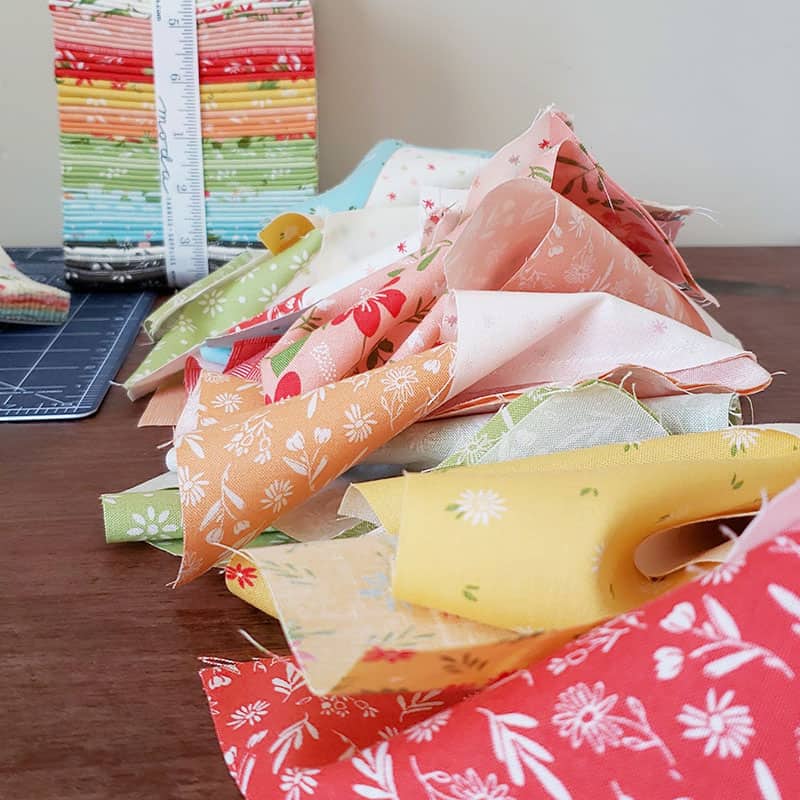 3. Choose a Project
At this point it's time to choose a project to make with one of your Jelly Rolls, with 2 ½″ strips, or any combination of the two AND/OR to choose an organizing project with your strips. Pick a pattern you have already made and love, or try something new. The goal is to start a project with fabric that you already have. If you decide to go the organizing route you might decide to create a new storage system for your Jelly Rolls and strips or you might come up with a way to keep track of your inventory. The choice is yours. At the end of the month the goal is to be more organized and to have a plan to use some of your stash.
Ideas for Jelly Roll Projects
Here are some ideas if you're looking for an easy-to-sew Jelly Roll project: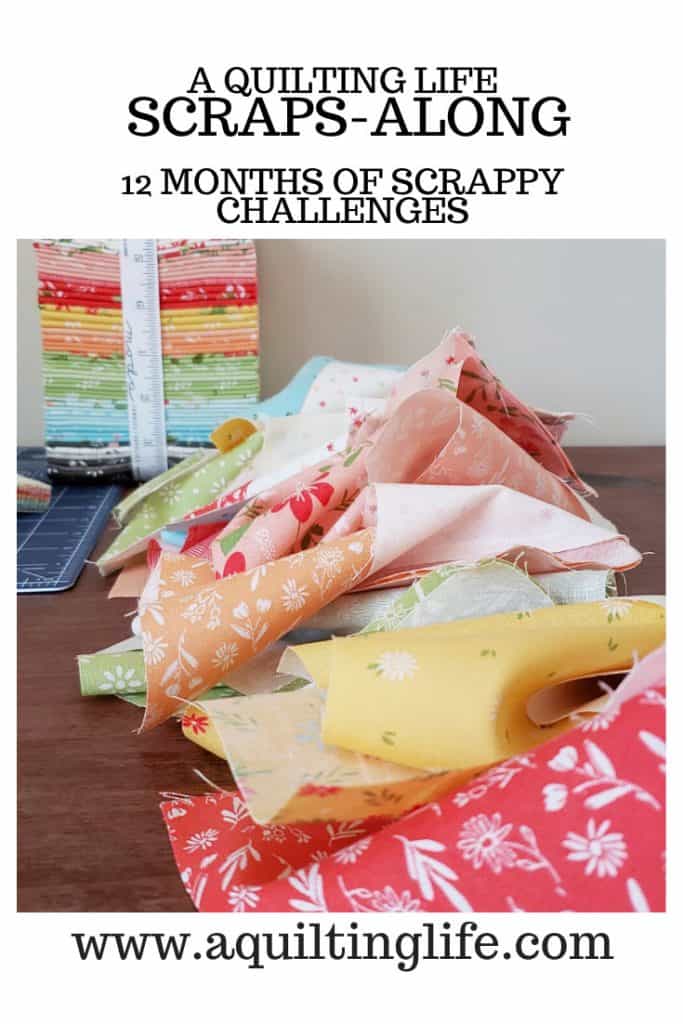 Entering the Scraps-Along January Challenge
Ready, set, go…I'd love to know in the comments section if you are interested in participating. Or, you can also send me an email. Or you can just join in without committing. But either way, you won't need to "sign up" to participate. Work on your idea throughout the month of January, and send in your entry by the final day of the month. You can email a before and after picture, send a finished picture of your project, or simply email with details about your project (photos are suggested; however, not required). Around the first of February I'll share the entries and winners and announce the February project. I think this is going to be great fun!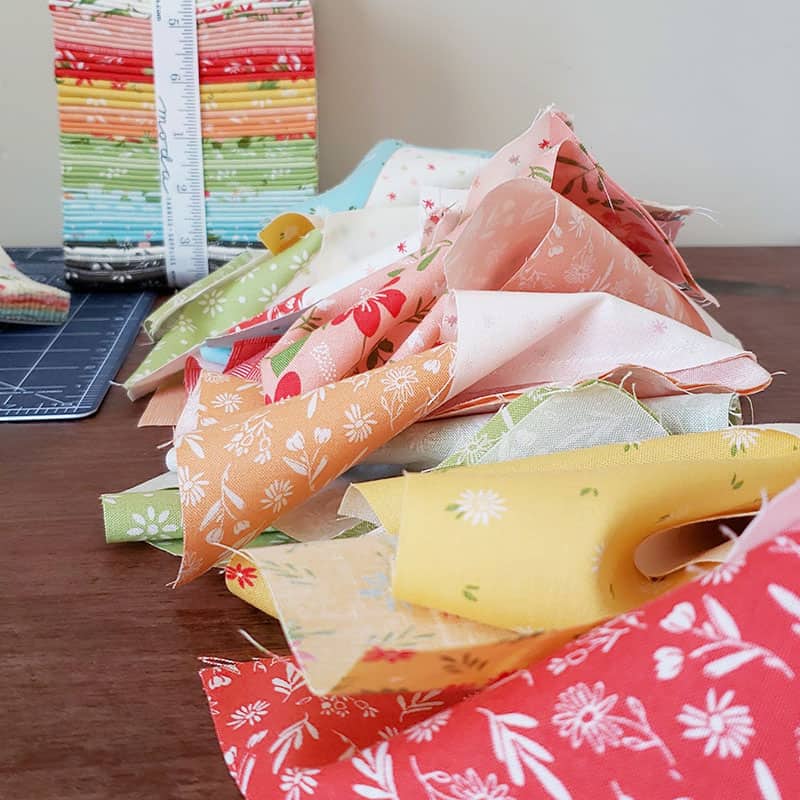 Thank you so much for stopping by on the first day of the New Year. I look forward to sewing the Scraps-Along challenges with you throughout the year with you. Please don't hesitate to ask any questions about anything that is unclear or that I might have left out. Happy quilting!