Hello and happy Thursday! It occurred to me the other day that I hadn't shared the remaining quilts from our Sunday Best Quilts book. I've shared all of my projects in the book but haven't yet shared my co-author's quilts. Corey Yoder is an amazing individual, fabric designer, and pattern designer. It was a lot of fun working on the book with her, and her quilts are absolutely beautiful.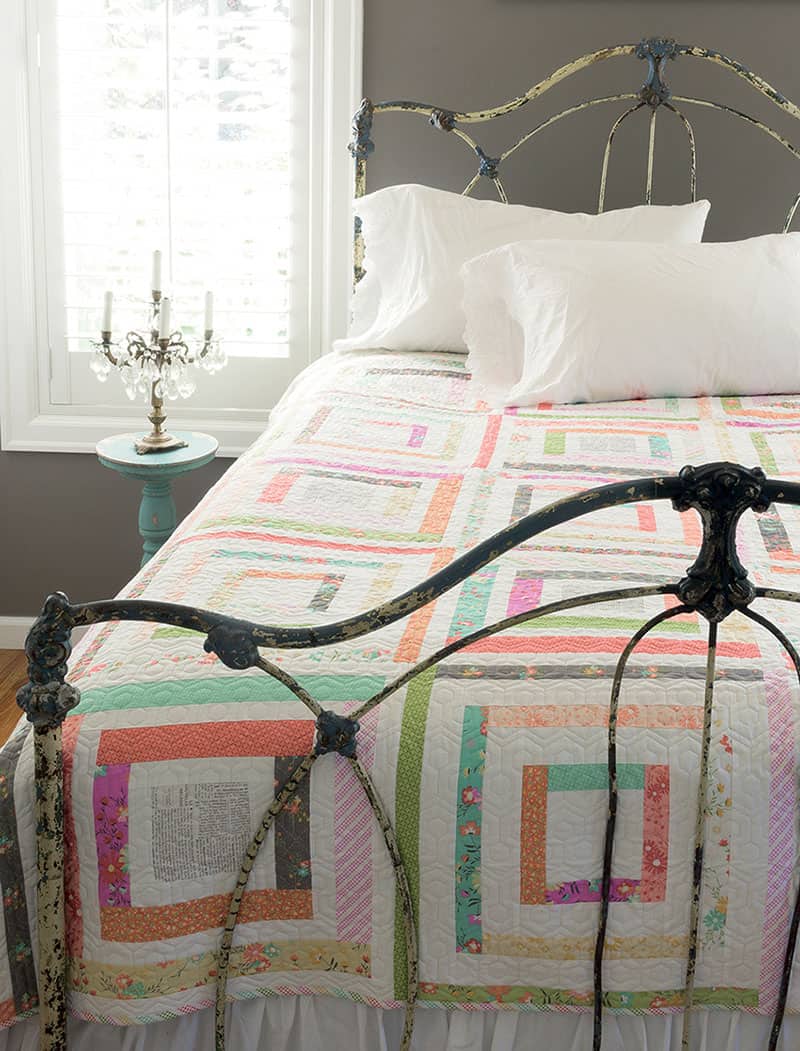 Rainwashed
The Rainwashed quilt might just be my favorite of all of Corey's quilts in the book. This is her variation of the Courthouse Steps quilt, and I love it. It has such a clean modern look. The blocks are simple and really fun to make (I'll be sharing my Rainwashed block with you soon).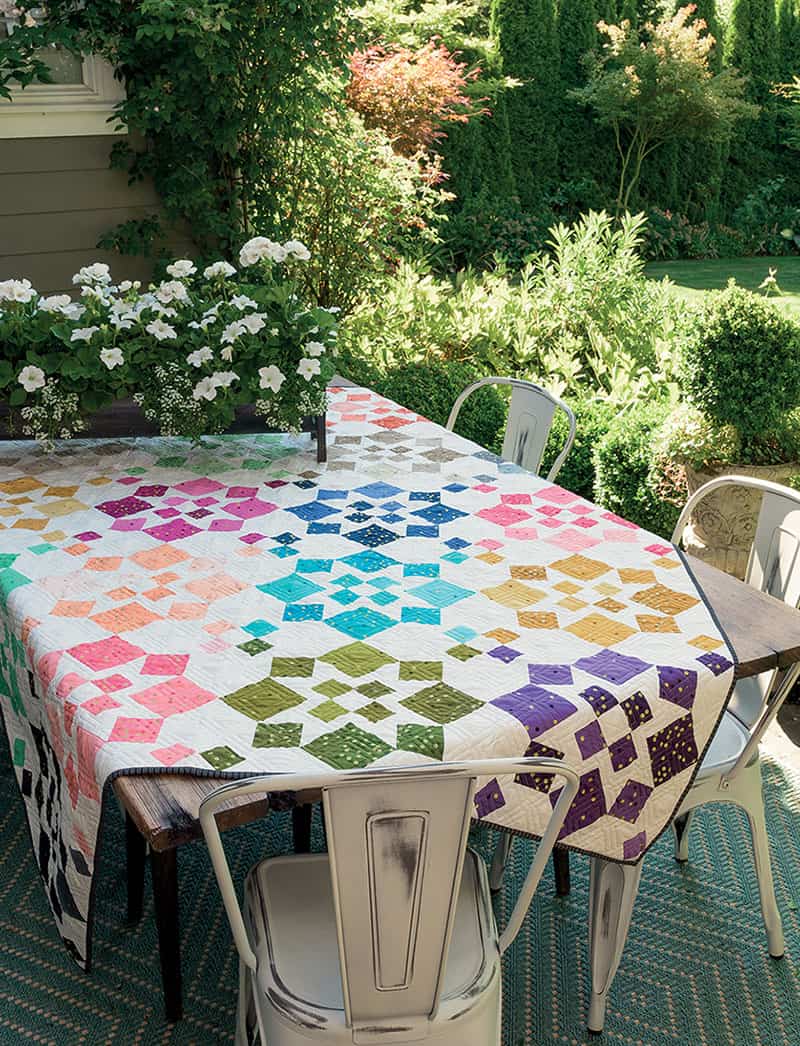 Starling
Another of my favorites is Starling. I love Corey's use of the V & Co Ombre Confetti fabrics; however, I've seen this block in a couple of other collections and do love it in those as well (Again, I'll be sharing those very soon)!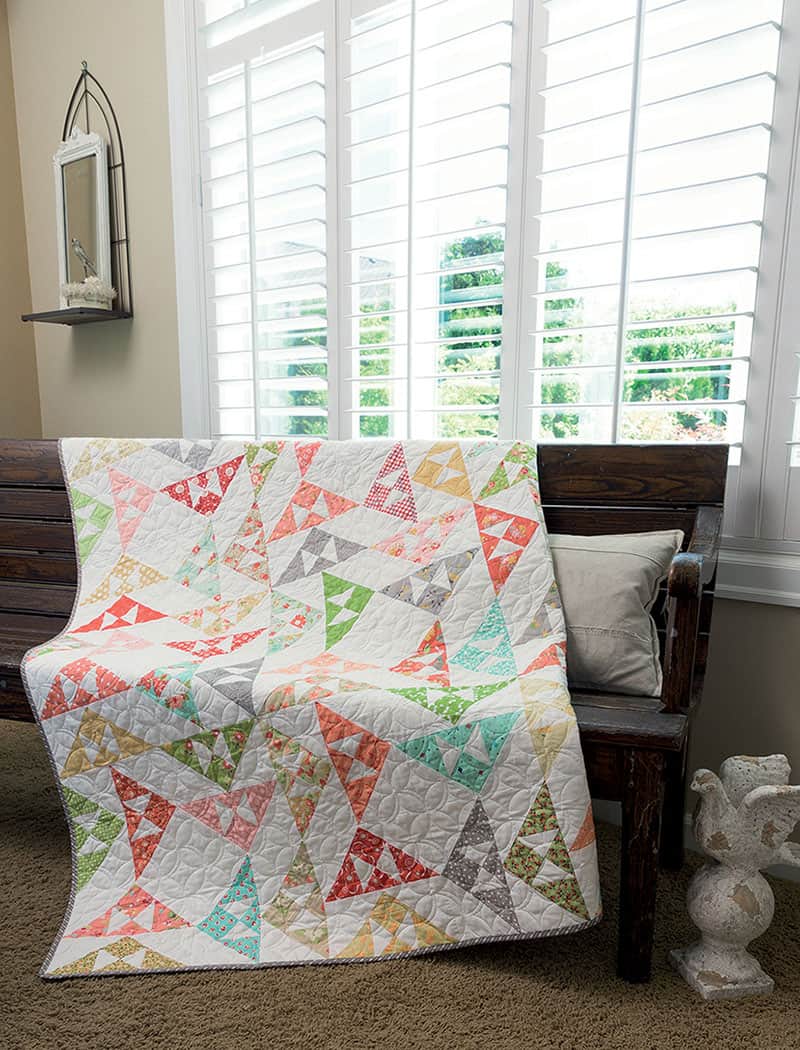 Sweet Confetti
I've got to say…I thought this block was going to be rather difficult and time-consuming. But it went together so well. I really loved making my block from this quilt (and of course, I can't wait to share it with you)!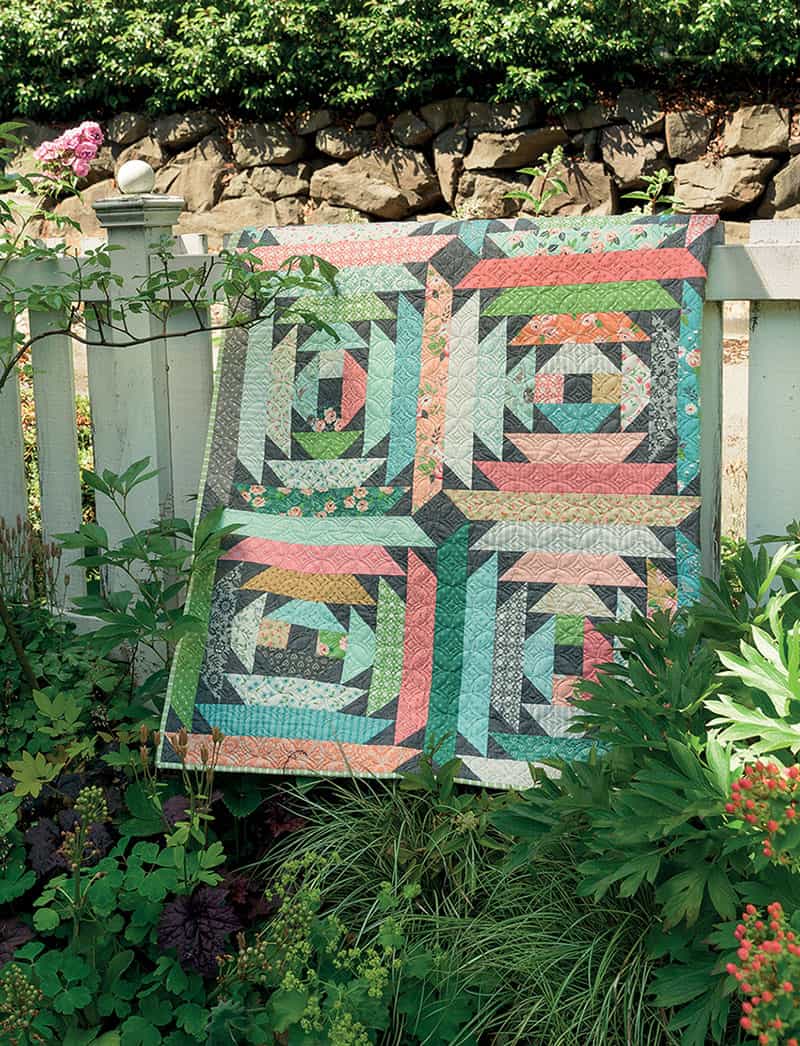 Dayflower
The Dayflower quilt is a fast and fun Jelly Roll quilt. This is Corey's version of our pineapple block themed quilt. And it really is a fun one as well. Corey used the darker grey background which gives a fun look to her quilt. When I share my block from this pattern, you'll be able to see what the quilt looks like with a light background.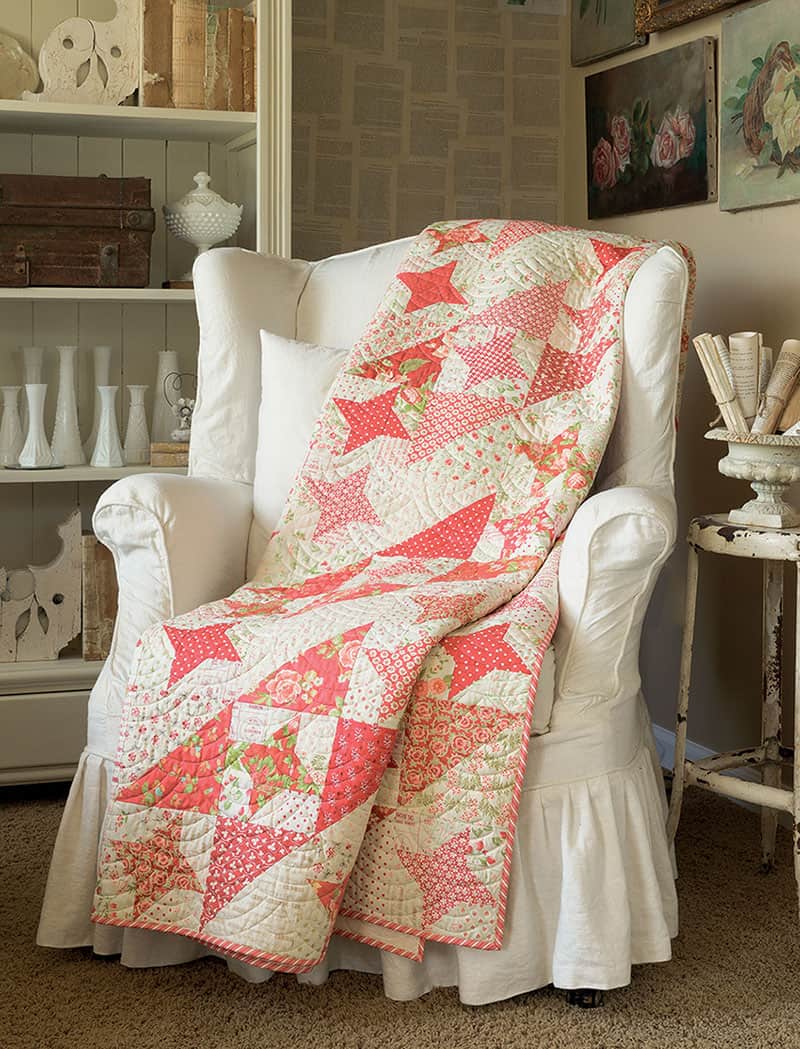 Linen & Berries
Corey's red & white quilt version is her delightful Linen & Berries quilt. These large blocks were fun to make, and I had a lot of fun making a scrappy version of this block!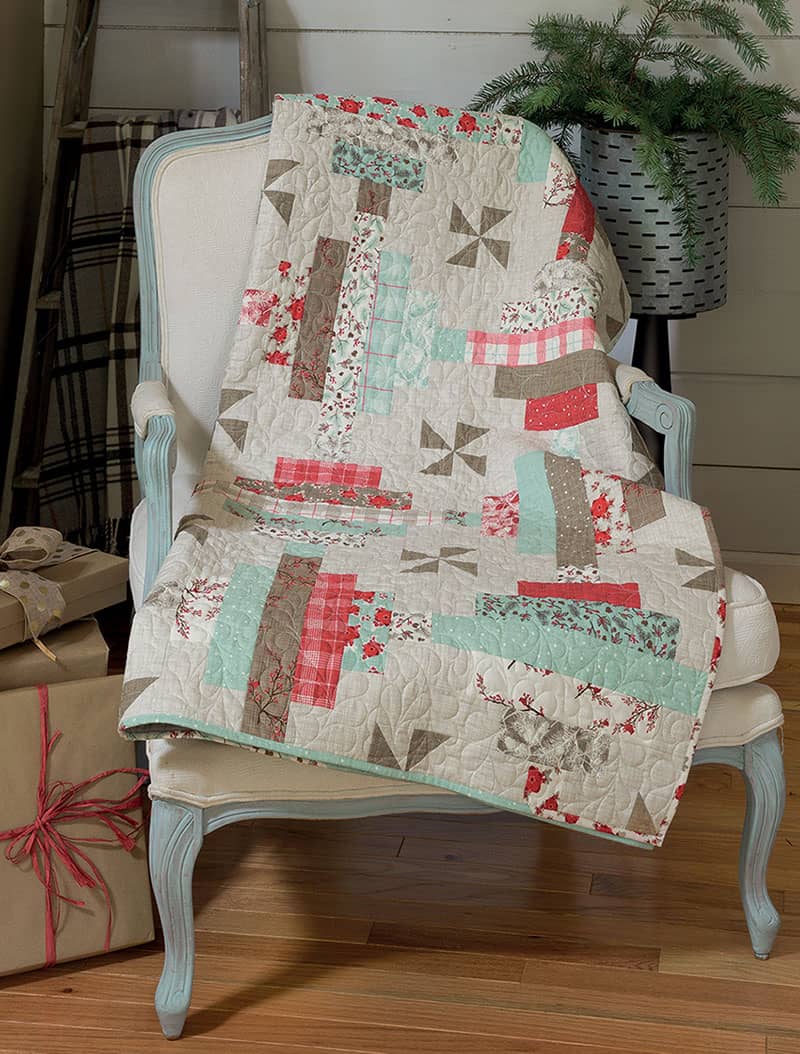 Gladdening
Corey's Gladdening quilt is her Christmas quilt. It's just so beautiful and has such a fun winter feeling. I also loved making my version of this block!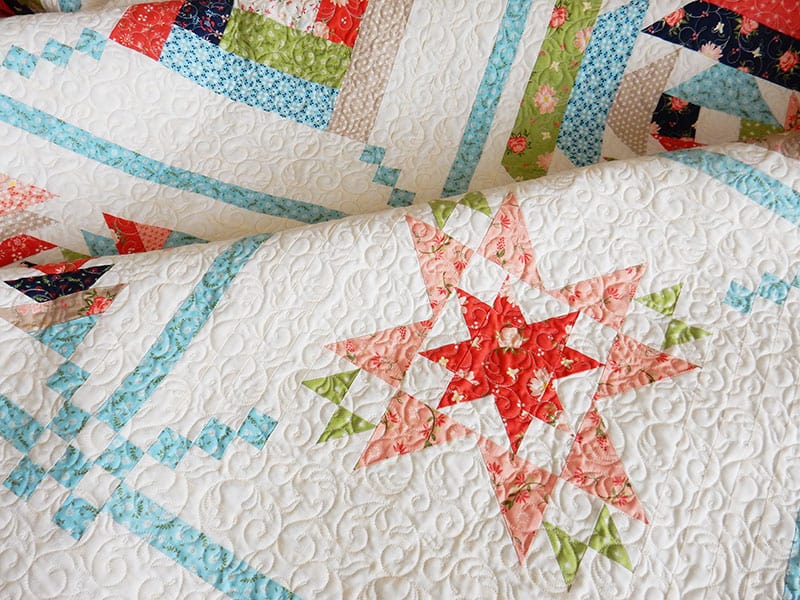 The Sunday Best Quilts Sampler
Have you guessed? Corey and I have created a really fun sampler quilt using each of the twelve designs from our book! You're definitely going to want to join in on our fun quilt along.
We'll be sharing all of the details next week…so all I can share is this sneak peek for now. But we'll share the full reveal of both of our sampler quilts next week.
How to Join in on our Sunday Best Quilts Sampler Quilt Along
First, make sure you have a copy of our Sunday Best Quilts book (I have autographed copies in the shop here with free shipping).
Stay tuned for more information. If you live near a local quilt shop, your shop may be offering our program as a block of the month with kits and fun extras. So be sure to check with your favorite shop to see if they are quilting along as well!
We'll be revealing the sampler quilts we've both made next week…be sure to watch for our reveal!
Thanks so much for reading this More Sunday Best Quilts post. Happy quilting, and thanks so much for stopping by!