Hello and happy Monday!  It's countdown to quilt market for me this week.  I'm feeling like I'm almost ready, although there is always more one can do.  At some point I always have to just tell myself that what I've prepared is enough.  It's usually hard to listen to that because I know I am going to such an amazing venue with so many creative people.  I'll be sure to share all about quilt market as soon as I get home.  But in the mean-time, other things have to get done as well.   I didn't want to get behind on my Barn quilt blocks, so I took some time to make the most recent one this weekend.  The Barn Quilt block designs are getting more and more fun each month, although this one sure had a lot of tiny pieces in it!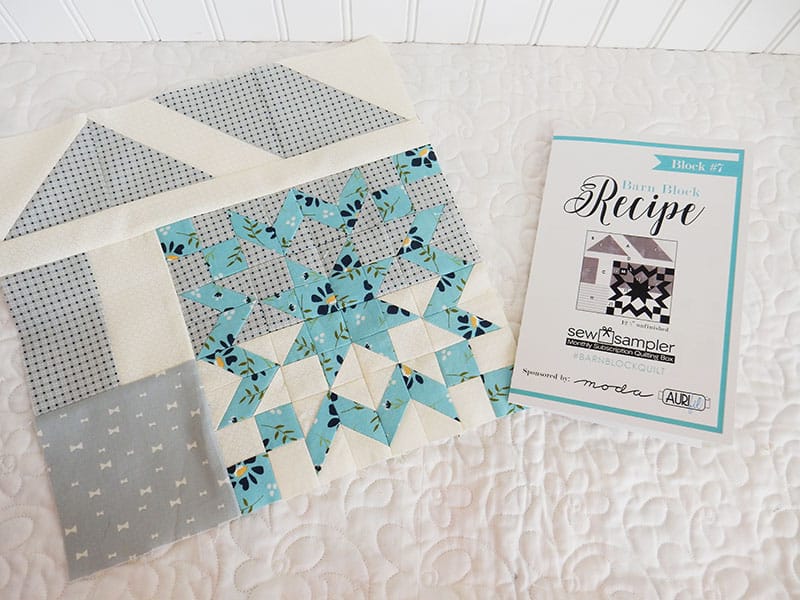 I was a little worried that my Clover Hollow grey dot fabric might be a little too busy to use as a barn with the Walkabout blue floral barn design.  But I like how it turned out.  This is really going to be such a fun quilt.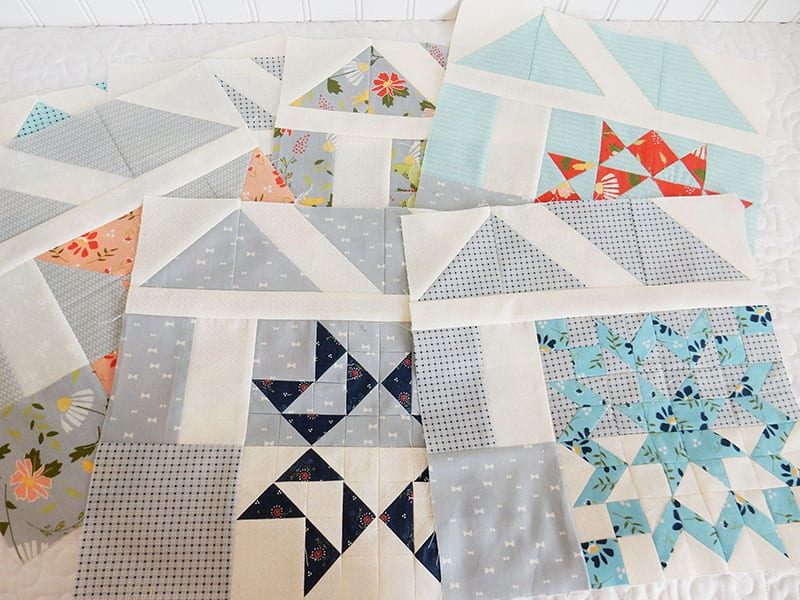 I think I'm really going to have fun putting this quilt together.  I'm loving the barns in softer colors with the striking quilt block designs in brighter colors.  I won't be able to use greys for sashing, so I'm debating whether to go with a bright color or to use the background fabrics for sashing.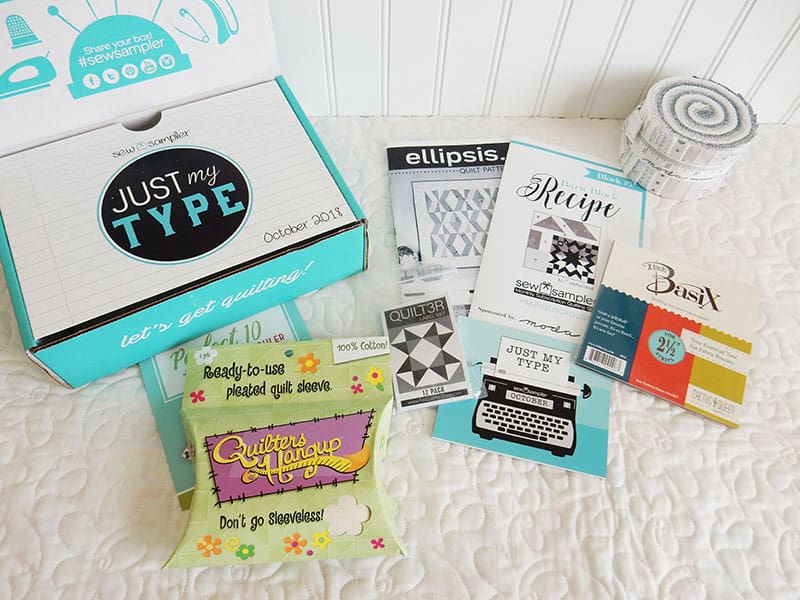 My Barn Block quilt pattern arrived in the October Sew Sampler Box from Fat Quarter Shop.  And this month's box was a good one with a good mix of very usable items and new fun things to try.
This month's Sew Sampler Box Contents: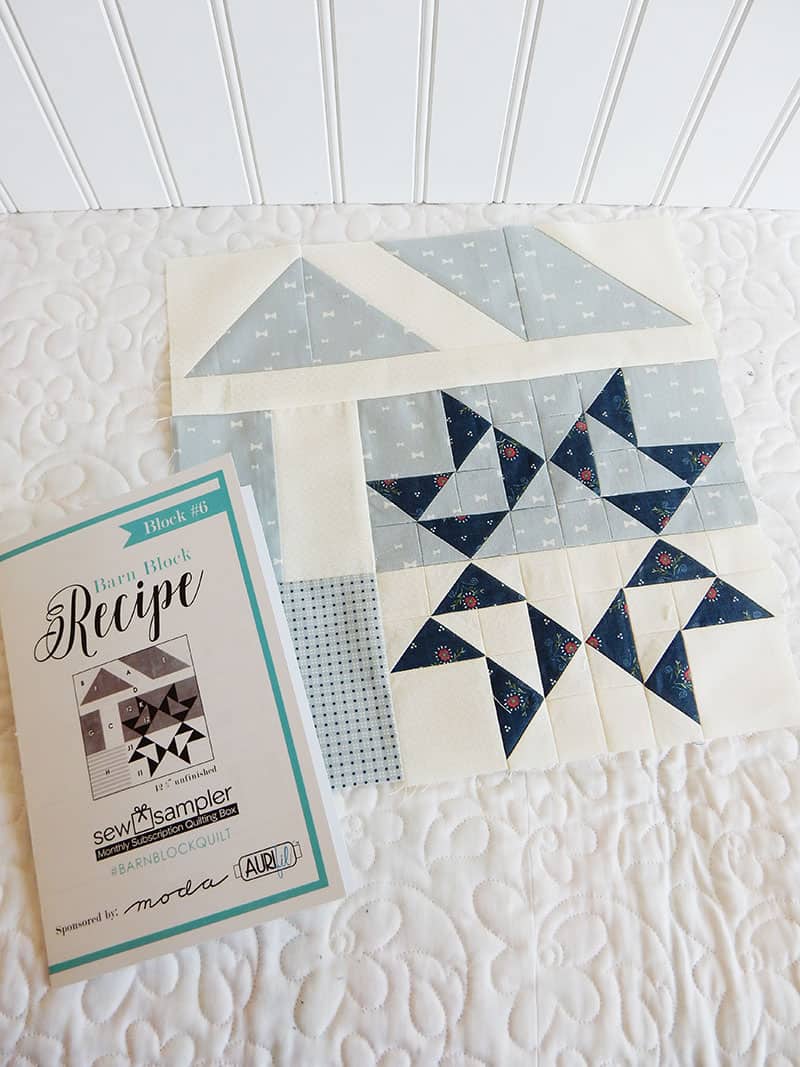 Okay…well, I'm going to get back to market prep now. I do have a few more days in case I think of more things for the booth!  I'm working on blog posts for while I'm away as well.  And I'll return with lots of great quilts and inspiration from market.  Thanks so much for stopping by.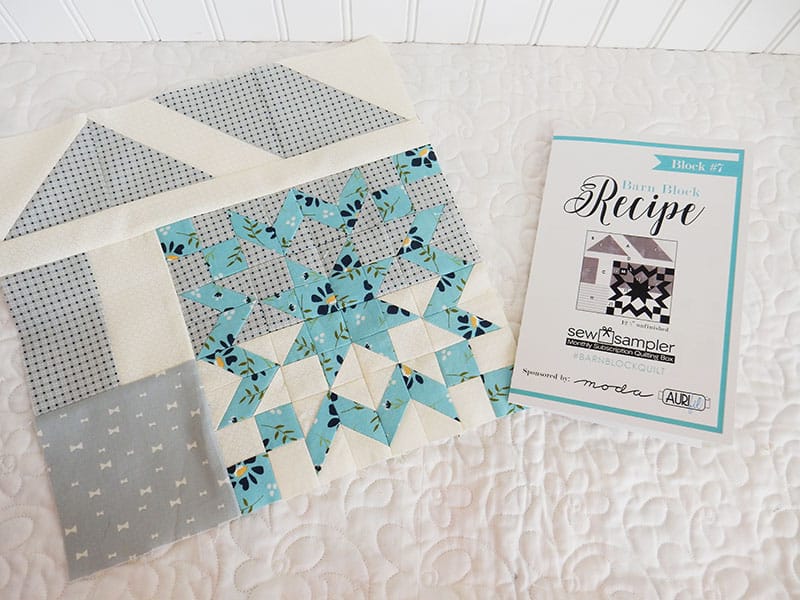 Happy quilting!