Happy Saturday!  I hope your weekend is off to a great start!  I'm excited to be sharing another edition of my Saturday Seven post–the Saturday Seven Inspiration for Quilters 43.  Today I have a mix of topics to share including the weekly recipe, new notion, fun reads, and more!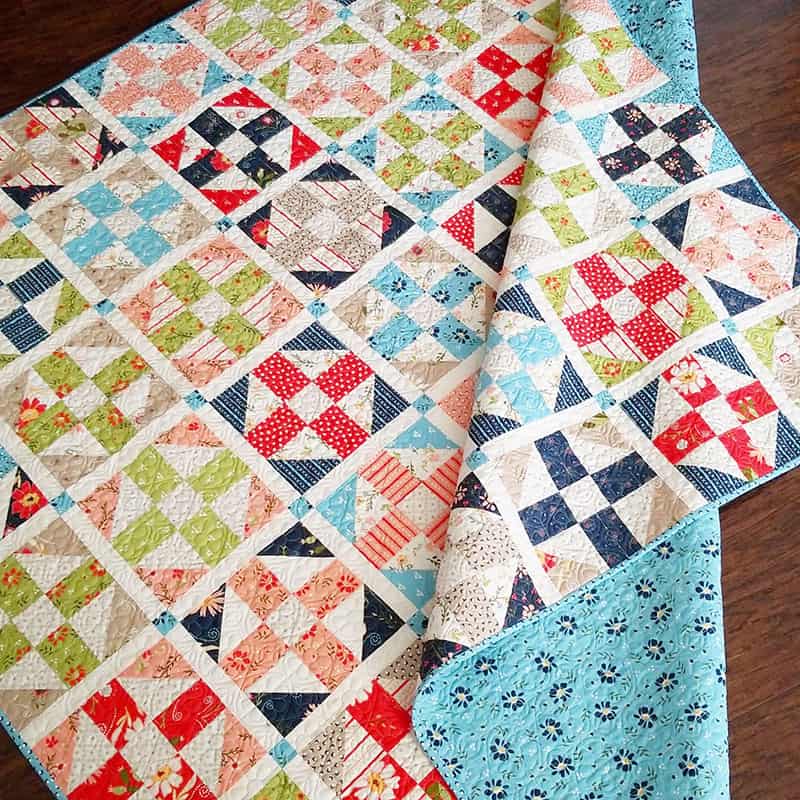 Walkabout Quilt Kits
1.  First, just a reminder that pre-orders for kits will be in the shop for just a short time more.  And I added a third kit after getting some emails about the Pathways quilt above.  Get all the details on pre-ordering a kit for Sea Glass, Waterfront, and Pathways here.
Trader Joe's
2. Do you live close to a Trader Joe's?  We have a few about an hour away, but I get overwhelmed when I head in to shop.  Here is a great list of 40 Top Items from Trader Joes with a PDF printable you can take with you.  I'm excited to visit and try some of these fun items (the list is separated by category to make it extra easy)!  Find the shopping list here!
New Notion & Sale
3. This new Creative Grids Perfect 10 Ruler looks like it will come in super handy!  Cut Layer Cake squares from fabrics, and also use it for handy trimming.  Get it here.  Also, Craftsy is having a supplies and kits sale again (through Sunday).  Shop here.
A Fantastic New Quilt Book…
4. I was able to get an early release copy of the book Scrap Basket Bounty by Kim Brackett.  It's a great one, especially if you love to make scrap quilts.  It releases on Tuesday and you can order it here now!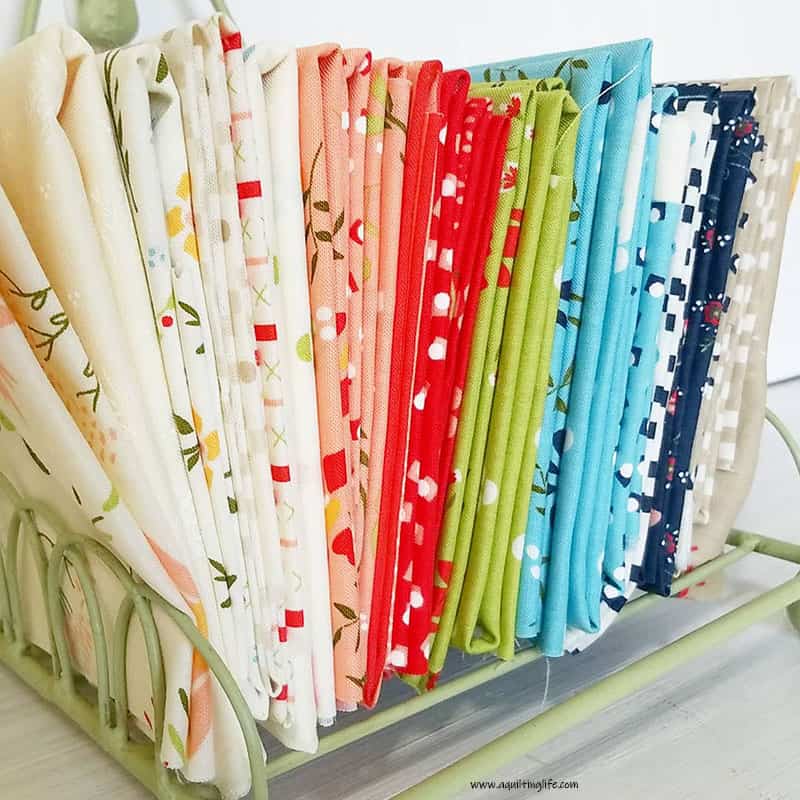 Let's Get Cooking!
5. This ultimate Queso looks like the perfect recipe to make this fall!  The recipe also suggests several additional toppings to add!  Just add your favorite chips!  Find the recipe here. And if you are looking for a main course dish perfect for fall weather, this Creamy Beef and Shells looks delicious!
Good Reads:
6. I loved this good read on "Fearlessness: How to Stop Running from Space."  Are we making ourselves too busy?  Read it here! I also loved Amy's article: "Thoughts on Charitable Giving." No need to have guilt associated with the want to help others!  Read her interesting article here. And this article on "Dealing with Decision Fatigue" was a good one, too!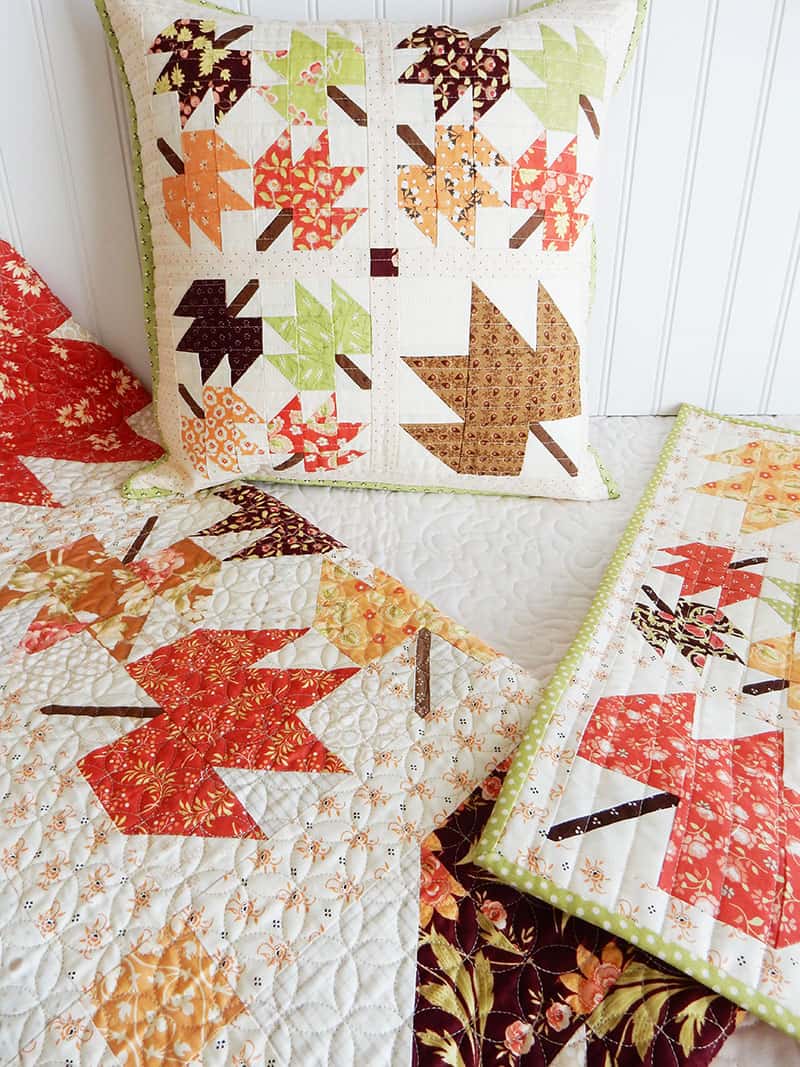 My Maple Sky quilt, mini, and pillow–I had to have a couple of fall pictures in this post!
Fall is My Favorite Season
7.  Are you making the transition into fall (or spring if you live in the southern hemisphere)? I loved this post on the subject which includes some ideas on organizing your week this fall.  Read it here.
I hope you enjoyed this Saturday Seven Inspiration for Quilters 43 post.  And you can easily access all of the previous Saturday Seven posts if you've missed some.  Find the Saturday Seven archives here.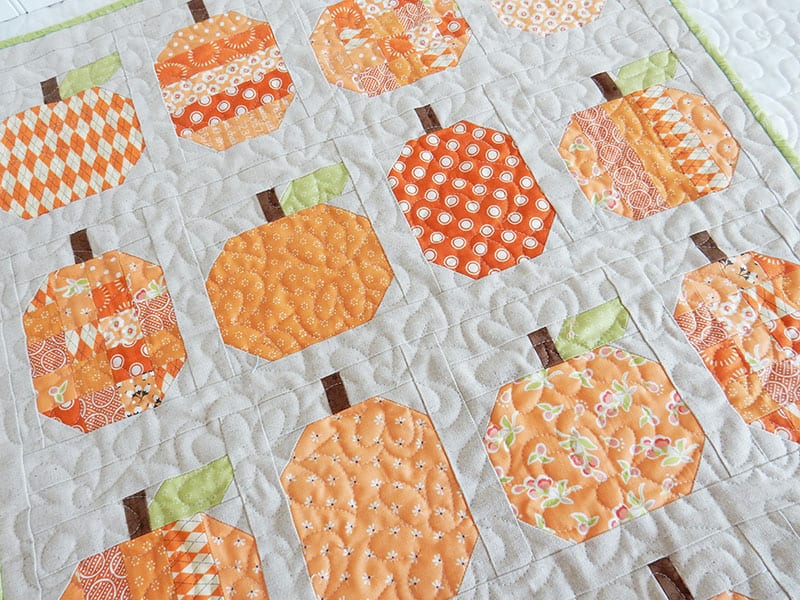 Thanks so much for stopping by!