Hello and happy Saturday!  Welcome to the Saturday Seven Inspiration for Quilters 37!  I have a lot of fun looking for items for this post each week and hope you'll enjoy the recipes, tips, ideas, and more today!  Hoping your weekend is off to a terrific start!  Enjoy!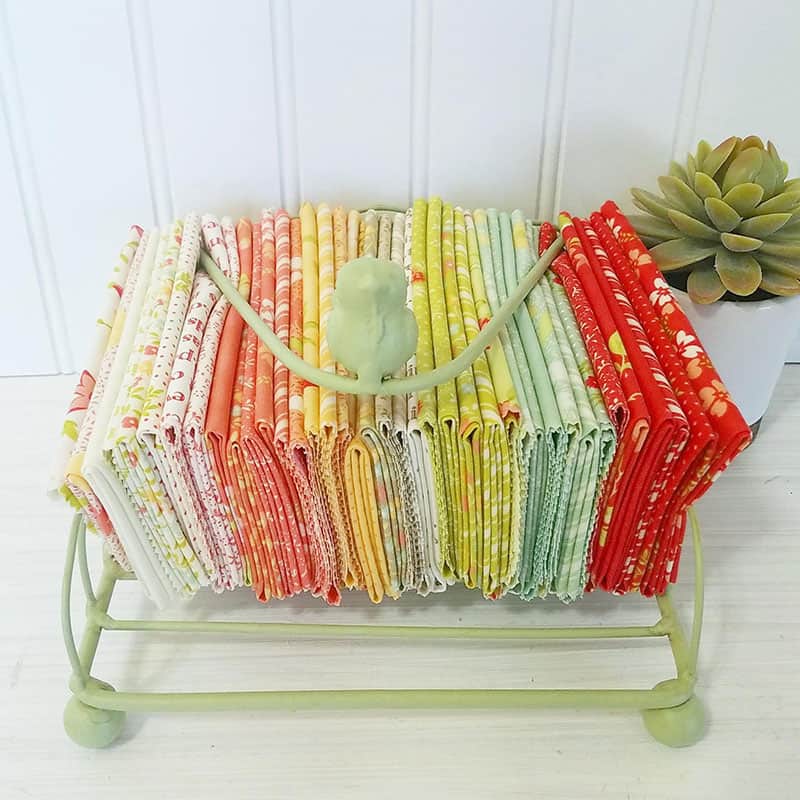 I love this photo of Ella & Ollie fabrics in a napkin basket!
Saturday Seven Inspiration for Quilters 37
1.  First, let's start with recipe ideas today!  I just made these Smashed Sweet Potatoes the other night and they were fabulous!  I love sweet potatoes year-round, but with fall just around the corner I'll definitely be cooking them more frequently!  Another recipe to try is this Infused Summer Lemonade by Joanna Gaines…I have to make it soon!
2.  Next, I loved the visual included with these thoughts on "Viewing the Day as a Blank Canvas." As quilters, we are able to have this feeling every time we begin a project!  What a blessing it is to have a love for this incredible art.  I also loved this thought I read this week and immediately applied it to quilting: "The ability to create is a rare privilege, and it's not to be ignored." (Find the quotation by Seth Godin here).  Not everyone is a quilter, and it truly is a rare privilege to have this love–enjoy it!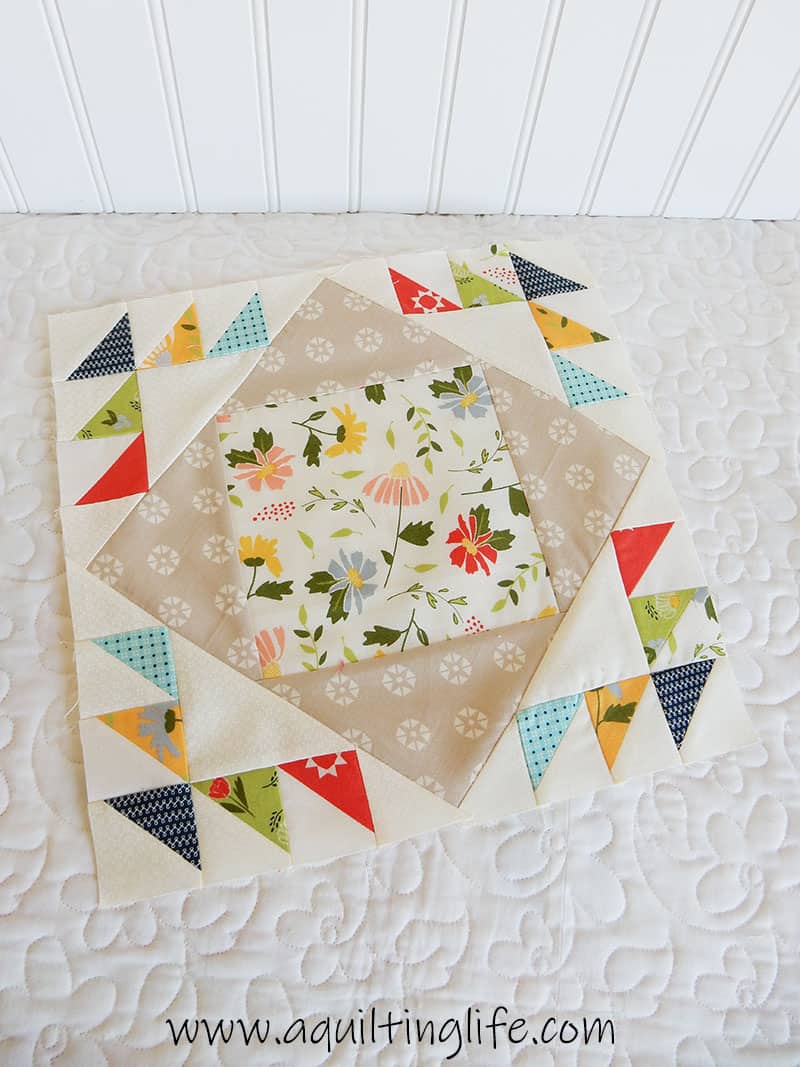 My version of Moda Block Heads 2 Block 10 !
3.  Third, I also loved this idea of Creating a Daily Reading habit!  I love to read, but sometimes it's hard to make the time to read my always growing stack of books!  Find ideas about setting aside time for reading here. I'm starting with 30 minutes a day…in the evening…and not on a screen.  The book I started this week is this one! Grace, Not Perfection: Embracing Simplicity, Celebrating Joy
.
4.  Fourth, because I often link to products on Amazon (affiliate links used), I've started an Amazon shop page to make it easier to find everything.  Find it here.
Zipper bags in our Clover Hollow fabric.  See the original post with pattern information here.
5.  Fifth, because I'm always trying to get organized, I loved these ideas on Quick & Easy Ways to Make the Most of Your Planner.  I've been calendaring and using a planner since forever, and I still found some great tips here!  Find the article here.
6. And sixth, if you love big-block quilts, you might want to download this free pattern for a fun block.  There are some great ideas for using the block in quilts, too!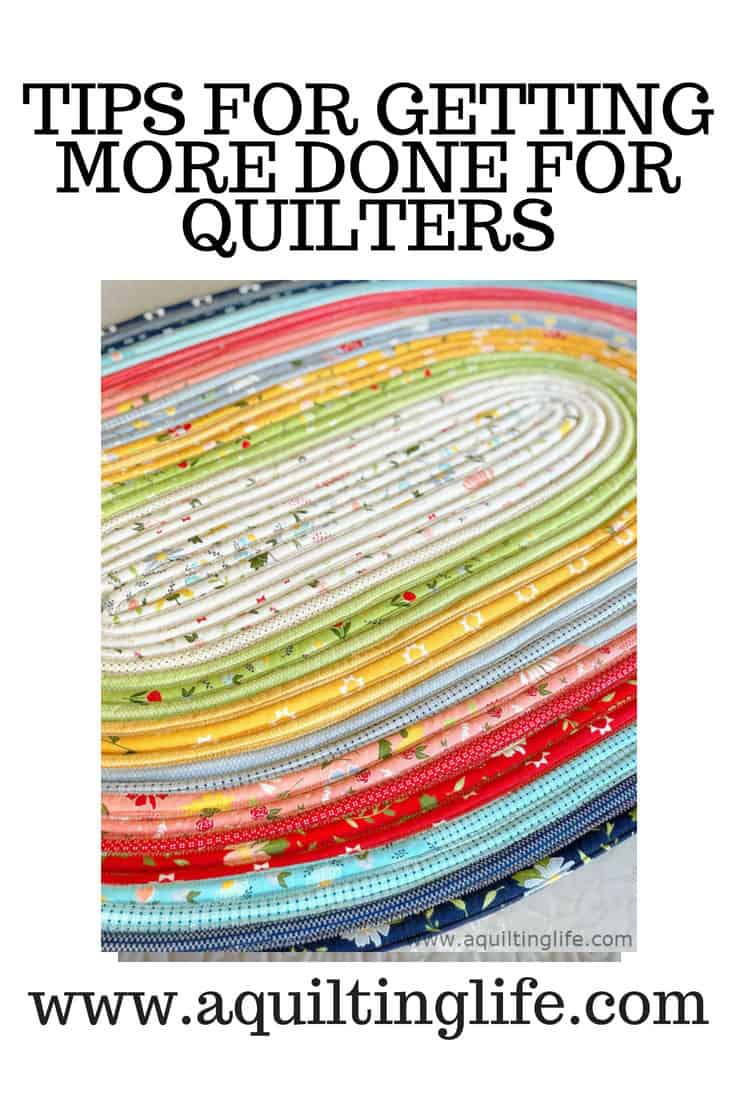 Yesterday's post was all about ideas for getting more done…while still savoring simplicity!
7.  Finally, I absolutely loved this post by Alison of Cluck, Cluck Sew!  I guess I didn't realize that she started her blog just a year before I started mine!  I know hers was one of the blogs that motivated me to start blogging ten years ago.  Her post is called "11 Things I've Learned in 11 Years," and her insights apply to all quilters whether they blog personally or just read blogs! I agree wholeheartedly with everything she writes, and there is a lot of quilt eye-candy in the post as well!
Happy Weekend!
I hope your weekend is off to a terrific start and that you enjoyed this Saturday Seven Inspiration for Quilters 37 post!  I'm hoping to get a lot accomplished this weekend so I can go into fall with a good start!  I'm working on a new fall quilt pattern and hope to get it finished next week!
Thanks so much for stopping by, and Happy Quilting!