Hello and happy Saturday!  Welcome to the Saturday Seven Inspiration for Quilters | 34 post where you'll find fun ideas for quilting and more!  I can't believe this is week 34!  As they say, time flies when you're having fun!  And I sure do have a lot of fun writing these posts.  I've really appreciated having a way to access some of my favorite links and new finds without having to resort to Google searches to find them all over and over again! And I enjoy saving links I think others will appreciate too!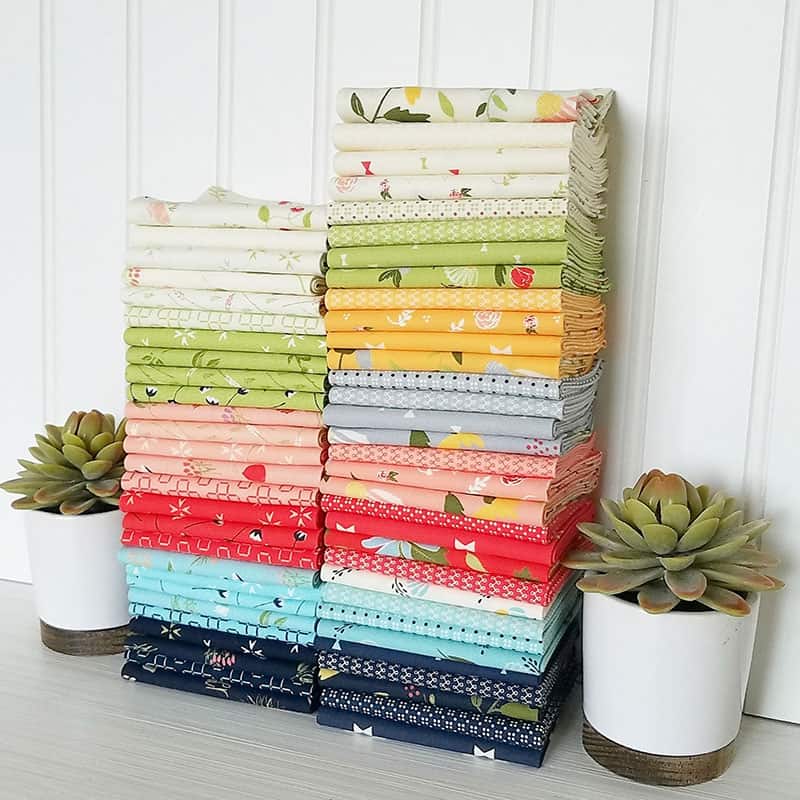 My daughter Chelsi took this photo recently of our The Front Porch fabrics (left) and Clover Hollow fabrics together!  They really do work beautifully together!  And it's not much longer before Clover Hollow will be available in shops! I can hardly wait, because I'm nearly out of several of the prints!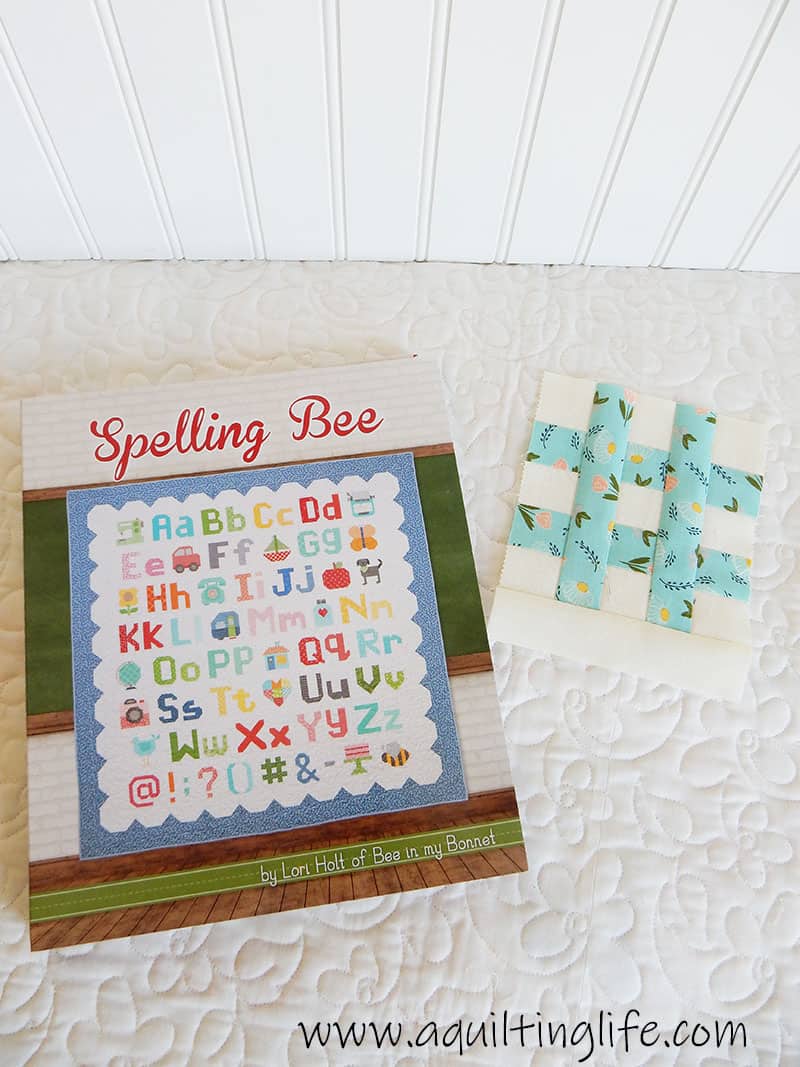 Saturday Seven Inspiration for Quilters | 34
1.  First, this week is Spelling Bee Saturday over at the Fat Quarter Shop Jolly Jabber blog!  They've been quilting along through the whole book since last year!  I pieced the letter "S" earlier this year for this blog hop, and today I'm sharing the hashtag block!  I made the small version which is just adorable.  A nine block wall-hanging of these little blocks would be really fun!  Get the Spelling Bee book here!
2.  Next, I'm going to be making this Strawberry Lemonade recipe!  We always get high heat here in the summer, but this year we've had really high humidity to go along with it, and this refreshing drink sounds wonderful right now!  You'll have to copy the recipe down from the photo on the blog post…or you can order a printable version that is really cute!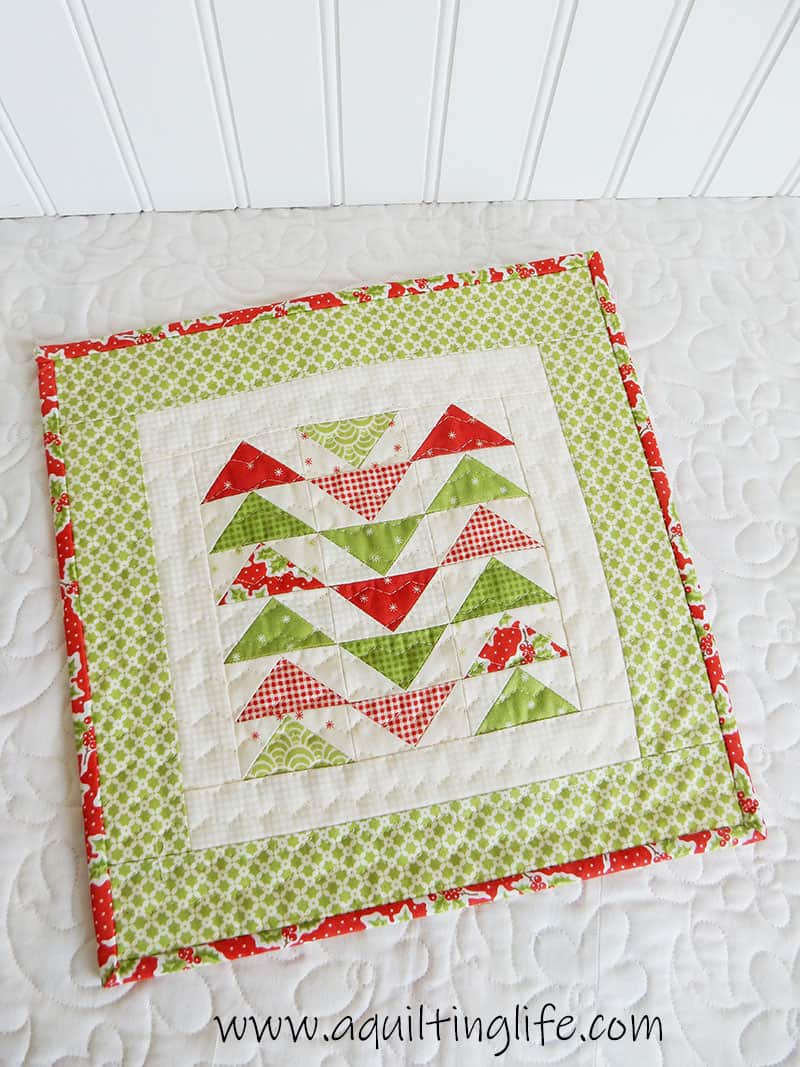 Tutorials, Patterns, and More…
3.  Third, yesterday I shared a tutorial for this fun Christmas Mini Quilt pictured above!  I'm making this in fun fall fabrics right away, too!  Find the tutorial here!
4.  Fourth, this week's Splendid Sampler block is a really cute applique' flower with simple shapes.  Get the PDF for the Rose and Dot block here.
5.  Next, have you heard that Craftsy is now Bluprint?  They have many of the same features and new things on the horizon.  Right now you can get a free 7 -day trial + 33% off the first 6 months of a subscription or $20 off an annual subscription.  Get this great offer here. (It's good through August 1st).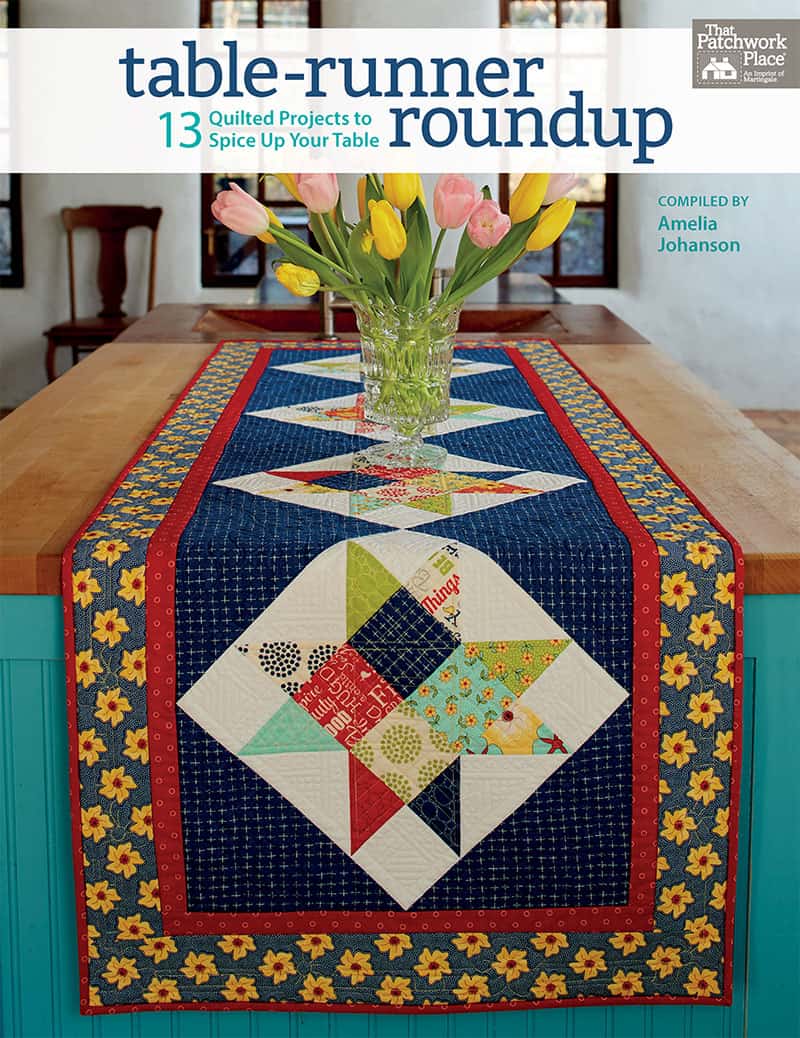 6.  And, I love table-runners!  So I was happy to get a sneak peek at this lovely new book from Martingale, Table-Runner Roundup: 13 Quilted Projects to Spice Up Your Table
.  Not only are there some fun traditional styles, but there are also runners and table-toppers in different shapes!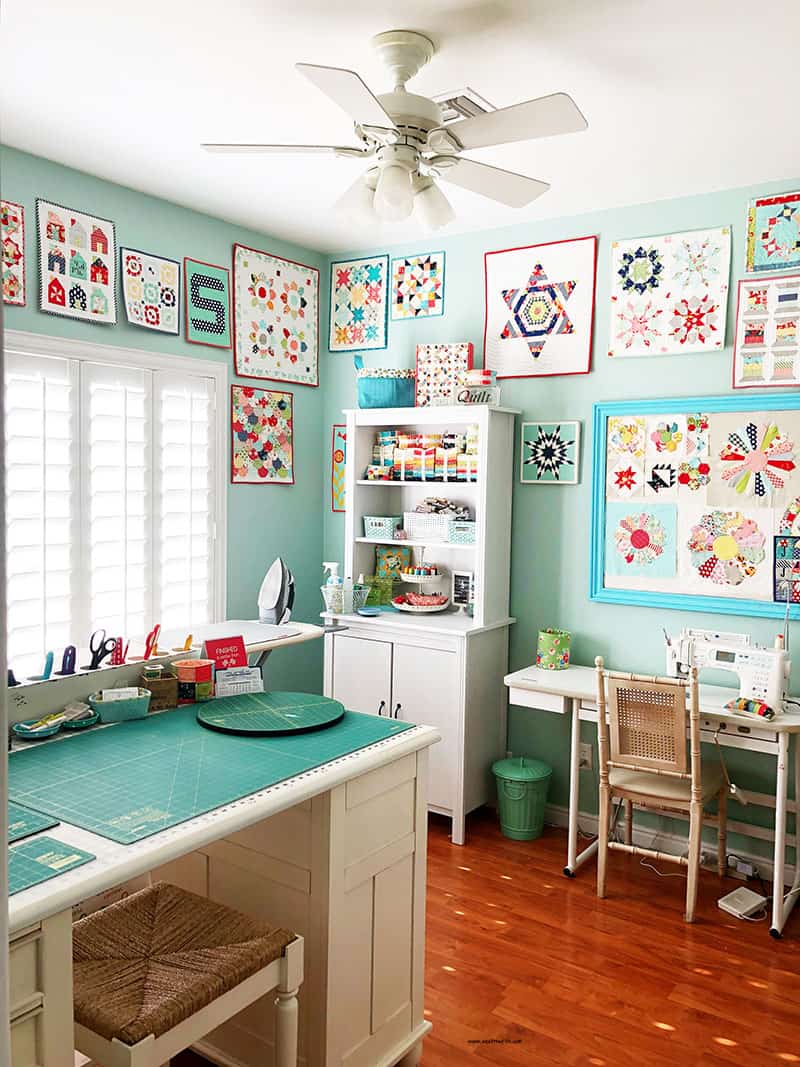 7.  Finally, there are some great tips on meal planning and more so you can eat in more often in this blog post.  You can also listen to the podcast to get even more ideas with the author of the new cookbook Eat at Home Tonight: 101 Simple Busy-Family Recipes for Your Slow Cooker, Sheet Pan, Instant Pot, and More
(the book releases August 7th).  Less time cooking means more time sewing, right!  But I also want to eat well…so I'm always looking for good ideas on this topic!  Because I can't pass a good dessert recipe up…these two sweet treats are on my list to make soon:  Salted Caramel Chocolate Chip Cookies and Strawberry Cake!
One more thing…
Also, don't forget…my PDF patterns are all on sale for $5 this weekend only.  Find them here! And paper patterns are buy one get one free.  Just leave a message in the comments section letting me know which one you'd like for free!  Thank you!
I hope you've enjoyed this Saturday Seven Inspiration for Quilters | 34 post, and I hope your weekend is off to a terrific start!  Thanks so much for stopping by!