Hello and happy Monday!  Today I'm happy to share my quilted pillow sham project from the Fall 2018 issue of Quilts & More!  I can't believe the fall issue is already hitting newsstands.  But it will be good to be able to get started on some of these fun projects and have them ready before the season arrives!  I really had a lot of fun making this quilted pillow sham and plan on using it on the couch in our den (which also doubles as my office).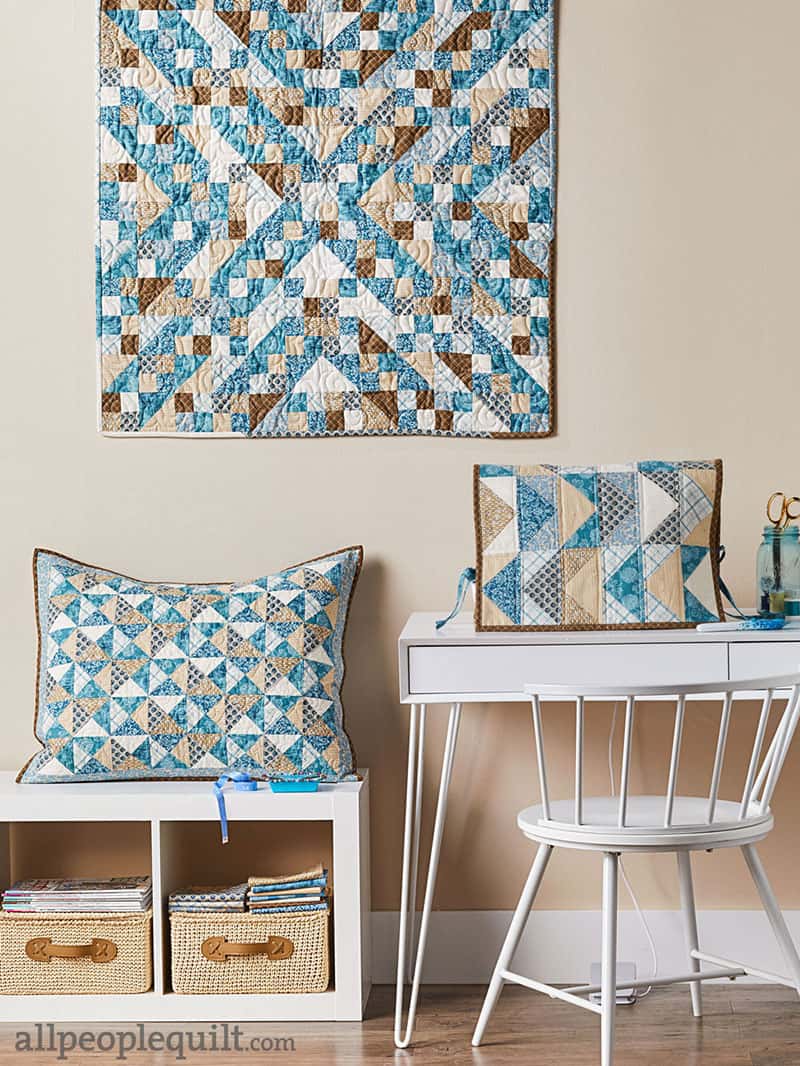 Used with permission from Quilts and More™ magazine. ©2018 Meredith Corporation. All rights reserved.
It's always fun to see the magazine photography of a project I've sent in.  The magazine photographers always add in the most wonderful details.  If you look at the basket on the right below my pillow sham you can actually see fat quarters of the fabrics we used for our projects!  And I love the aqua Mason jar holding the scissors to the right of the sewing machine!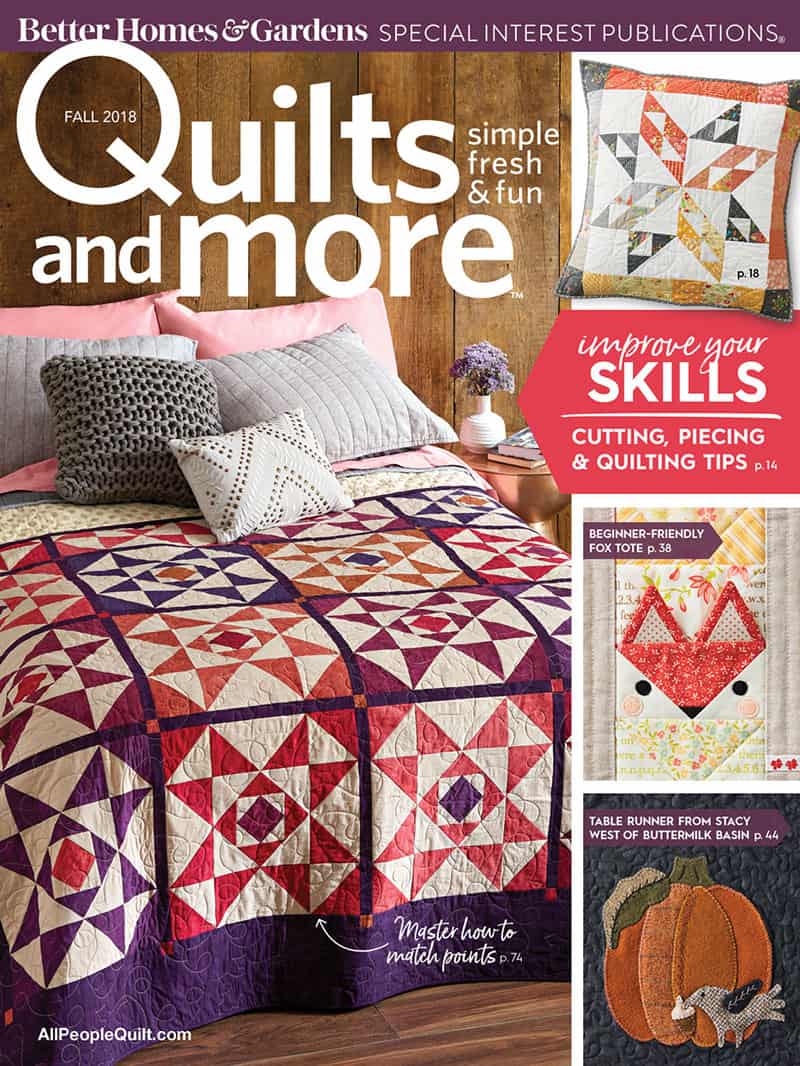 Used with permission from Quilts and More™ magazine. ©2018 Meredith Corporation. All rights reserved.
Here is the picture of the cover…doesn't it just speak fall?!  It's kind of hard to imagine now with our hot weather…but it is just a couple of months away!  The issue officially hit newsstands July 17th, so it should be readily available now or sometime soon depending on when the magazines are shipped to your favorite shop.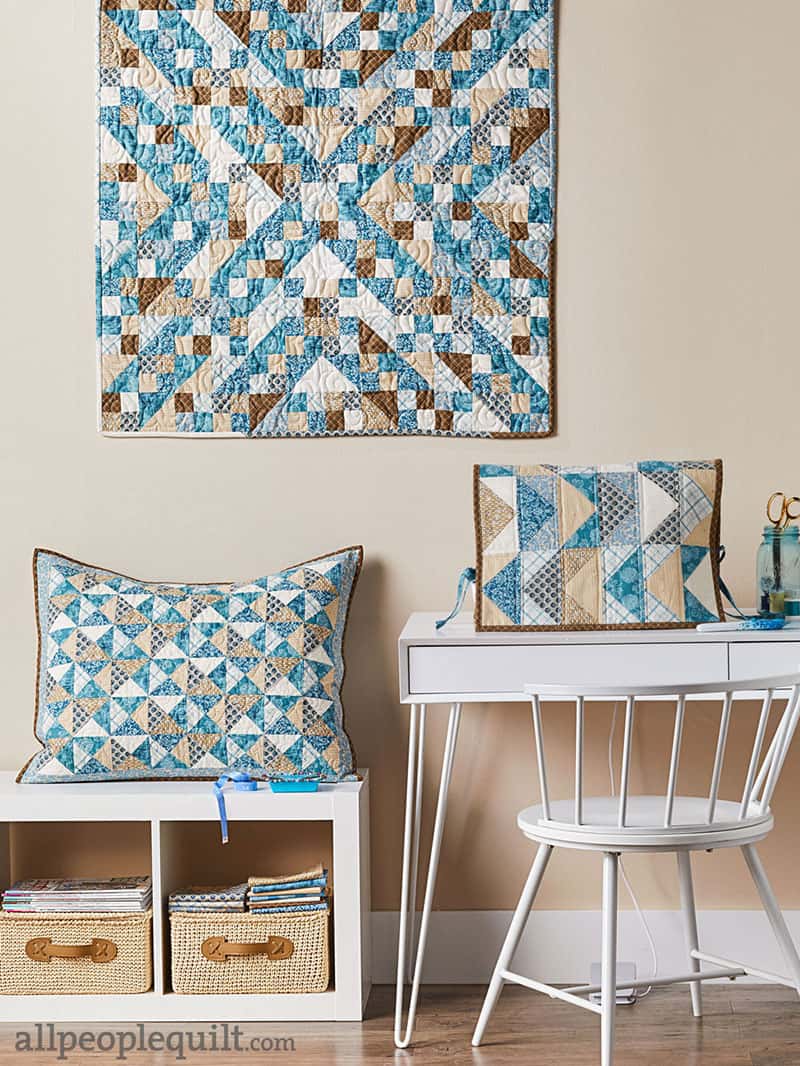 About the Projects:
I love, love, love the sewing machine cover designed by Jeni Baker.  I'm going to make this using our Clover Hollow fabric as soon as my magazine arrives next week! Her machine cover has simple side ties and really makes use of the fabrics with the large flying geese blocks.  I also love the wall hanging by Heidi Kaisand.  It's not too big or too small, and I love the secondary pattern created by the blocks!  It is always so interesting that the mix of designs is always so wonderful.  I never talk to the other designers about their designs, and yet we always come up with such a fun mix!  This month's projects use flying geese, quarter-square triangles, and simple squares and hst's!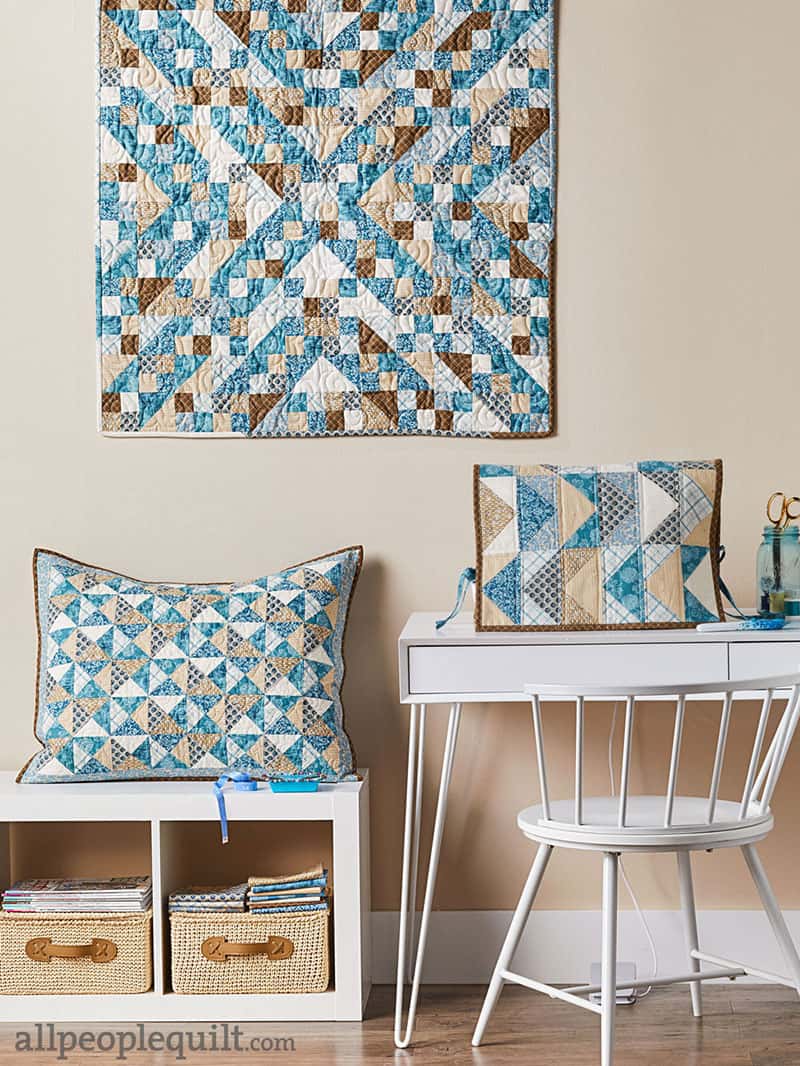 The fabrics used in all three projects are actually a mix of prints from different collections by different companies.  There are prints from Moda Fabrics, Windham Fabrics, Andover Fabrics, Northcott, Timeless Treasures, Paintbrush Studio, and Red Rooster Fabrics.  And they all played together so nicely!  You can actually order a set of these fat quarters by contacting Heidi's shop at her link above.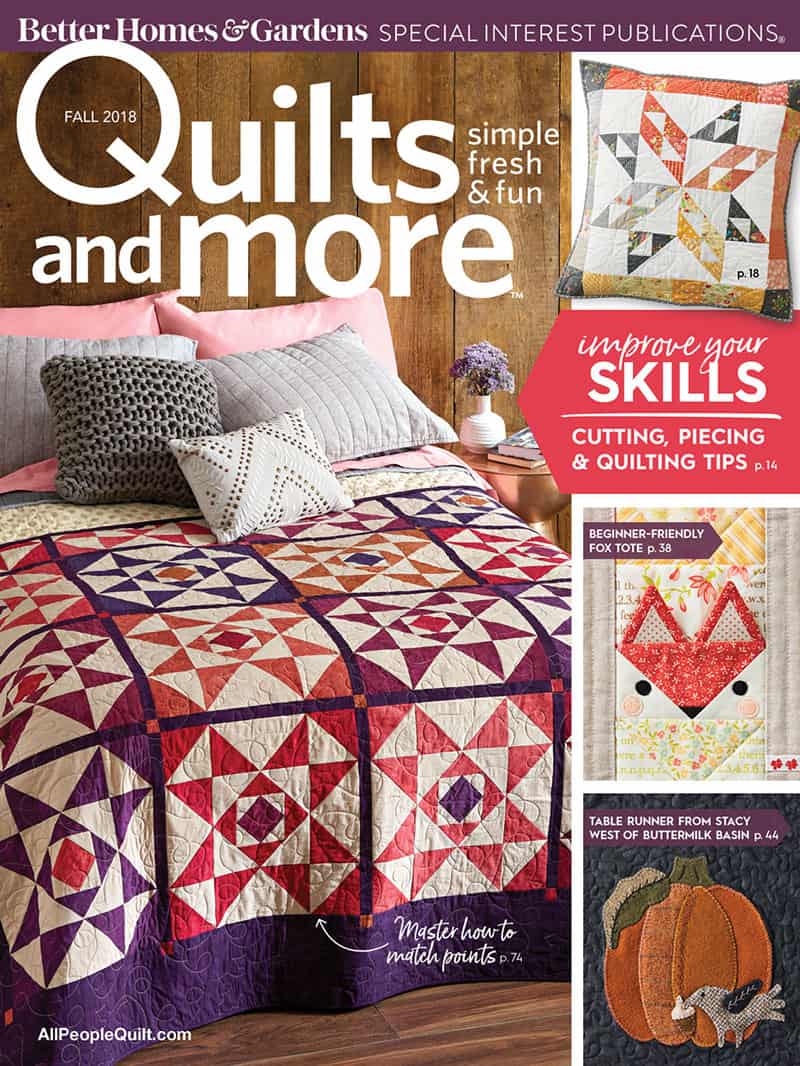 I think I might need to make the pillow at the upper right hand corner of the magazine cover, too!  So many projects!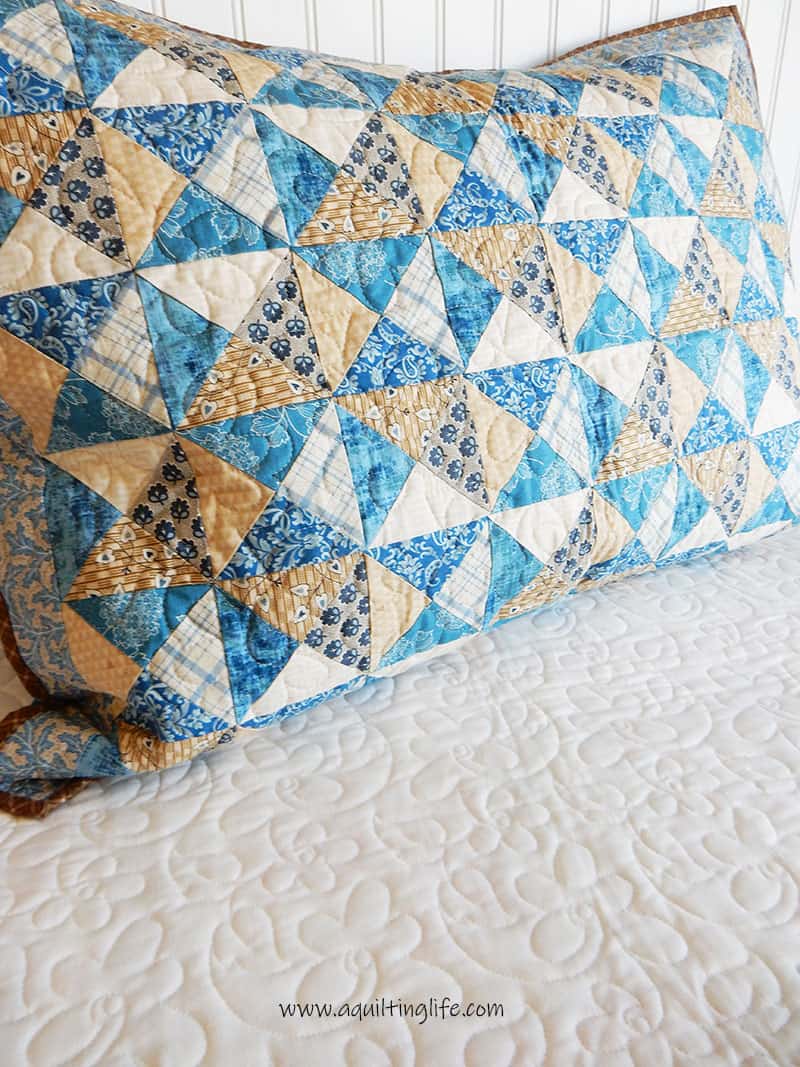 Hope your week is off to a terrific start!  Thanks so much for stopping by!