Hello and happy Saturday!  Welcome to my Saturday Seven Inspiration for Quilters | 32 post!  I have a lot of fun with these posts.  I share some things quilt-related and some things just for fun!  Enjoy this week's post which includes fabric, quilt blocks, recipes, and more!
Saturday Seven Inspiration for Quilters | 32
1.  First up is a fun new contest…the Winterville Quilt Along contest sponsored by Fat Quarter Shop.  My Winterville block is above, pieced in Clover Hollow fabric.  I think I'm going to add a cream strip to the top and then finish it as a mini quilt! Find out all of the details about the quilt along and contest here.  Oh, and get the Winterville pattern here!
2.  Next is a fun blue fat quarter bundle for everyone who loves the color blue!  This is an especially summery mix of 15 fat quarters, too!  Get the Year of the Fat Quarter Blue bundle here!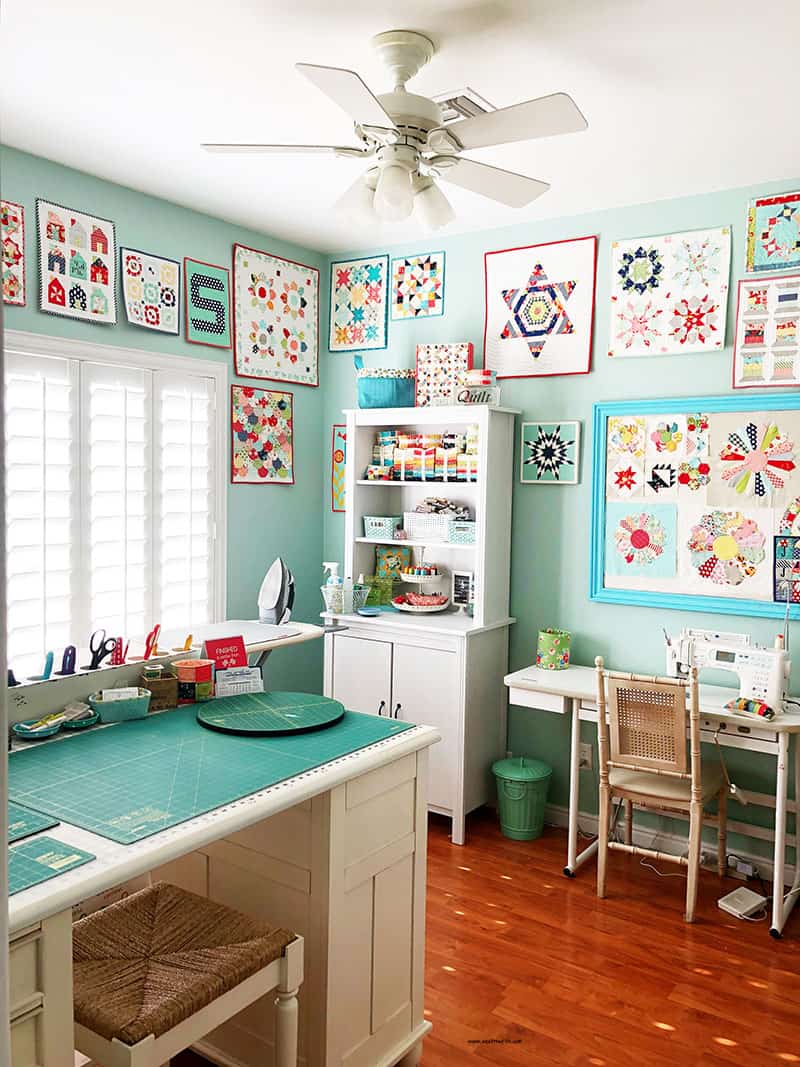 3.  I thought this Stain Removal chart was a really good one!  Because as quilters, everyone expects us to be able to fix all fabric-related issues, right?!
4.  A few weeks ago I mentioned this book Off the Clock: Feel Less Busy While Getting More Done
.  I finished reading it the other night, and I'm glad I did.  I picked up a lot of helpful tips and feel like I have a different perspective now on my time.  You can also watch the author's terrific Ted Talk here where she talks about some of her earlier thoughts on time management.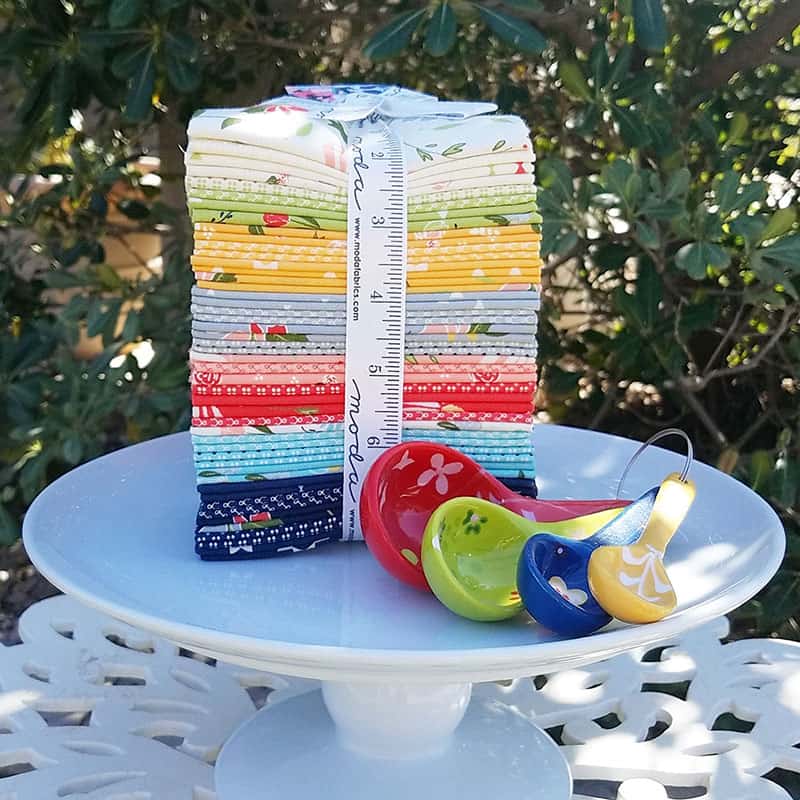 5.  I found some good recipes this week, so I'm sharing them all here.  A healthy Baked Lemon Pepper Chicken, a delicious Stuffed Sweet Peppers Appetizer, and Mini Key Lime Pies.
6.  This week's Splendid Sampler block is another applique' version.  They have all been really cute so far!  Get the free block pattern here!
7.  Did you know that if you've missed any of the Saturday Seven posts you can easily find them all in one place?  Go here to access all of the Saturday Seven posts!
I hope you've enjoyed this week's Saturday Seven Inspiration for Quilters | 32!  Have a wonderful weekend and happy quilting!