Happy Monday!  Today I'm sharing a technique tip with the extra bonus of video material.   Easy Folded Corners are sometimes called "simple folded corners" or "sew and flip corners."  (There might even be a few more names out there for this method of block construction).  I've actually referred to this technique before in a few posts.  But the video should make it more clear.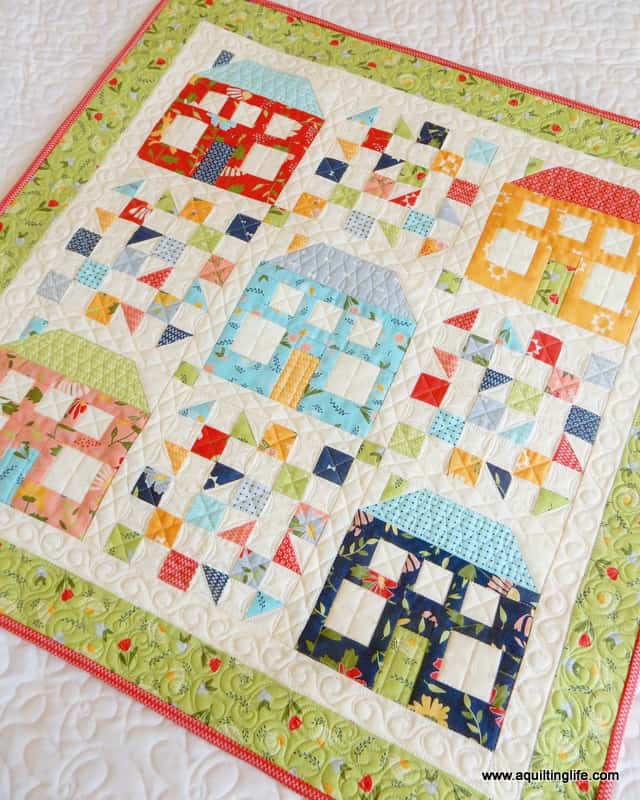 A lot of my quilt patterns use this method of construction for some of the block units.  In the past, quilters had to draw lines on the wrong side of the fabric to use as a guide for sewing.  This takes a lot of time, and I'm always looking for ways to save time!  There are also see-through plastic templates you can use on your sewing machine for making this unit.  But using the Simple Folded Corners Ruler for this technique is now my go-to method for sewing this type of unit.  The Be My Neighbor Mini quilt pictured above (along with the full-size Be My Neighbor quilt) uses this unit in a few places).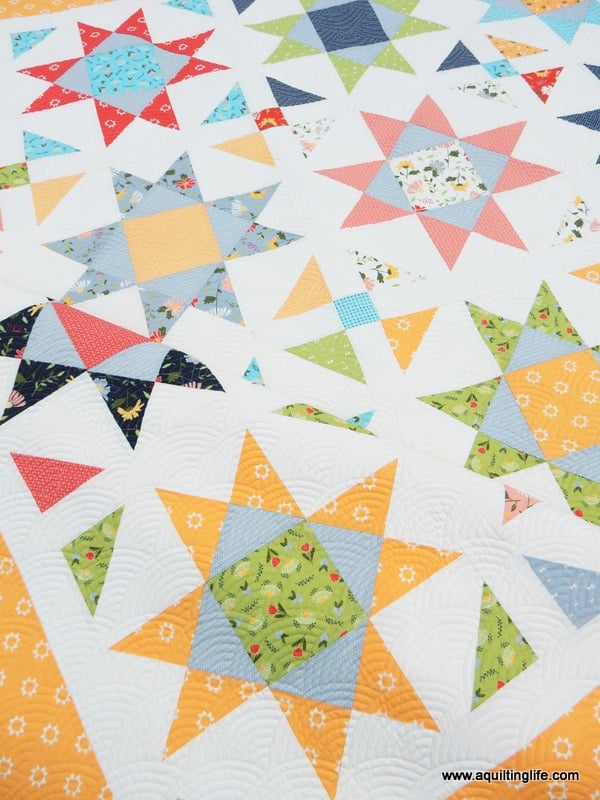 My Sunshine Day quilt also uses this method for the corner pieces.
One of my favorite quilt designs, Maple Sky (and Maple Sky Mini) also use this technique for the corner stems!  If you are a beginner quilter, learning this technique can really save a lot of time!
Watch the video above for a demonstration of the "drawn pencil lines" method in comparison to using the Simple Folded Corners ruler method!  And, the Simple Folded Corners Ruler actually comes in two sizes.  I demonstrated using the small version of the ruler in the video; however, the larger size is good to have if you make a lot of quilts with bigger blocks.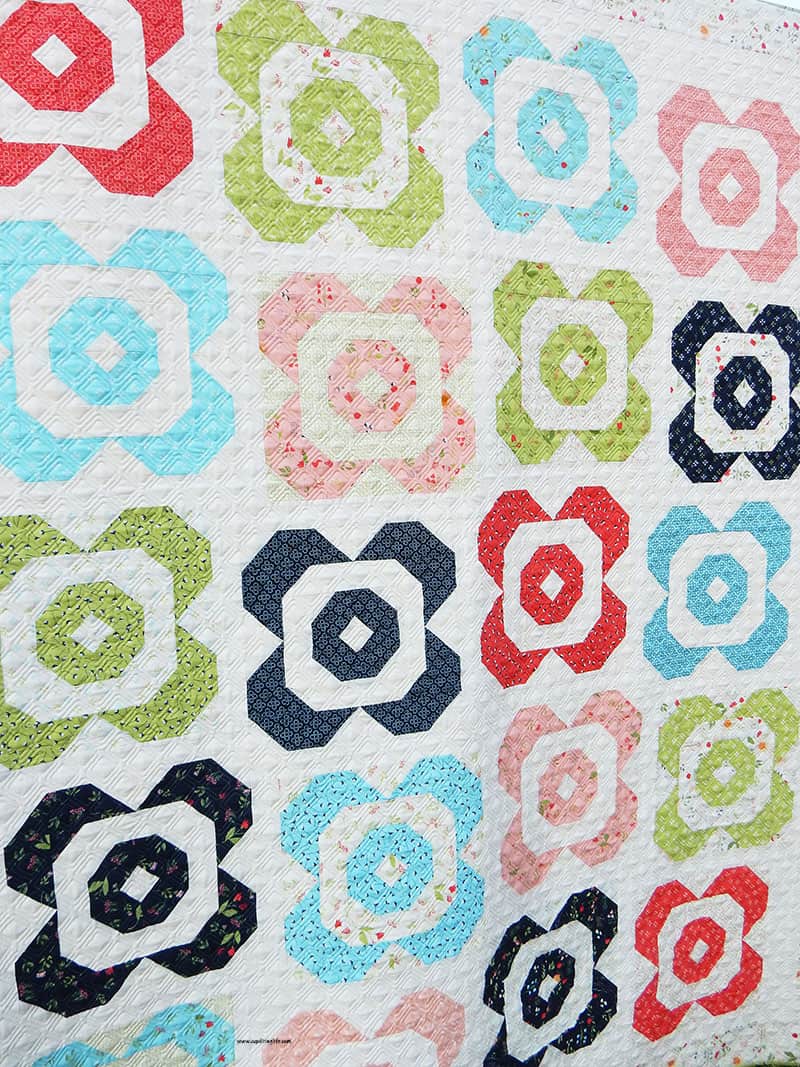 My Flower Garden quilt also uses this technique!
Get the Simple Folded Corners Ruler for Making Easy Folded Corners:
You can also read the post I did with a full review of the Simple Folded Corner ruler here (I've updated that post to add the video tutorial that is presented here).  I'll be uploading a few more tip videos in the coming weeks.  And my son will be coming over to film more videos at the end of the month.  I'd love to know if there are any topics you'd like us to film!  Send me an email or leave your idea in the comments!
Happy quilting!  And thanks so much for stopping by!