Hello and happy Saturday!  I hope that your weekend is off to a wonderful start!  Since the 4th of July holiday here in the US falls in the middle of the week next week, this weekend feels almost like a part of the holiday!  So, I'm hoping to get a lot of fun things checked off of my list!  I'm hoping to finally pay some attention to my yard and to finish up some organizing projects!  Today's Saturday Seven Inspiration for Quilter's post has some fun things for a relaxing start to your weekend (and some of my favorite red, white, and blue quilts)!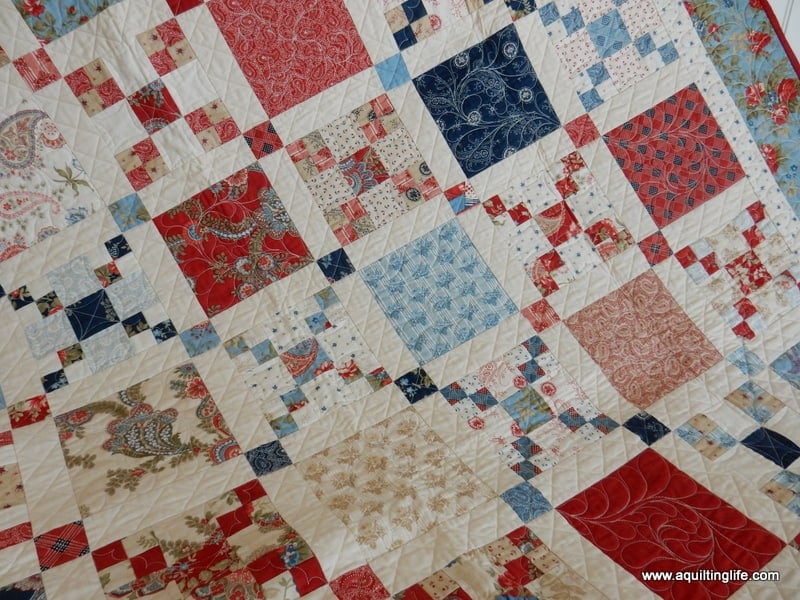 Here are the fun things I've found to share today!
Saturday Seven Inspiration for Quilters | 31
1.  I really liked this post on the 5 Benefits of Keeping a Gratitude Journal.  And what is even better is that there is a free printable you can download to record things.  This would be a fun project for anyone of any age to work on!  Read the article here.
2.  I'm trying to eat healthier this summer which means not keeping goodies in the house.  But I've seriously been craving sweets and so I'm going to give these Cookie Dough Energy Bites a try next week!  Find the recipe here!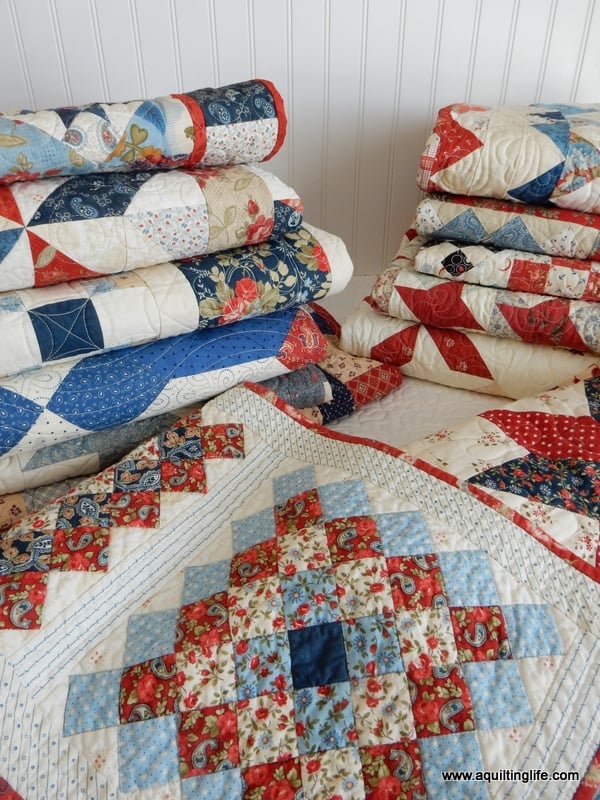 3.  There is still time to make something fun to decorate for the 4th!  Find ideas for some quick pin cushion and pillow projects here.  And find another fast and fun project, the Stars and Stripes quilt here. (The link to purchase the pattern is at the end of the post.  You could easily make one flag block for a pillow…but the quilt goes really fast as well).
4.  Are you in a summer slump?  I've been doing well at keeping this at bay…but it's bound to hit sometime.  My friend Corey wrote a great post on this topic yesterday.  Find it here.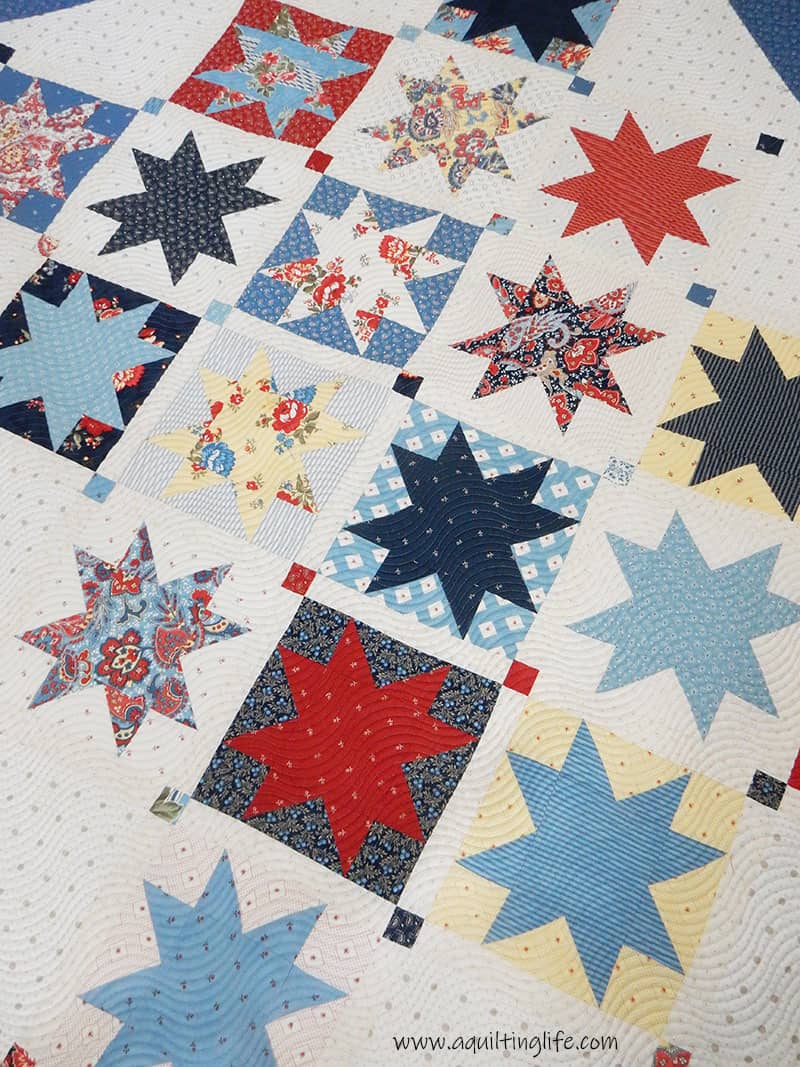 5.  As I mentioned earlier, I'm always in the mood to organize in the summer.  These new magnetic calendars (get them here) are a perfect way to organize activities and meals right on your refrigerator for everyone to see.  And if you're looking for an academic calendar to get organized…these are some of my favorites.  And if you are more of a list maker than calendar keeper…find my favorite notepads here.
6.  Find this week's Splendid Sampler block here…it's a cute Clamshells block with an extra touch of simple embroidery–so sweet!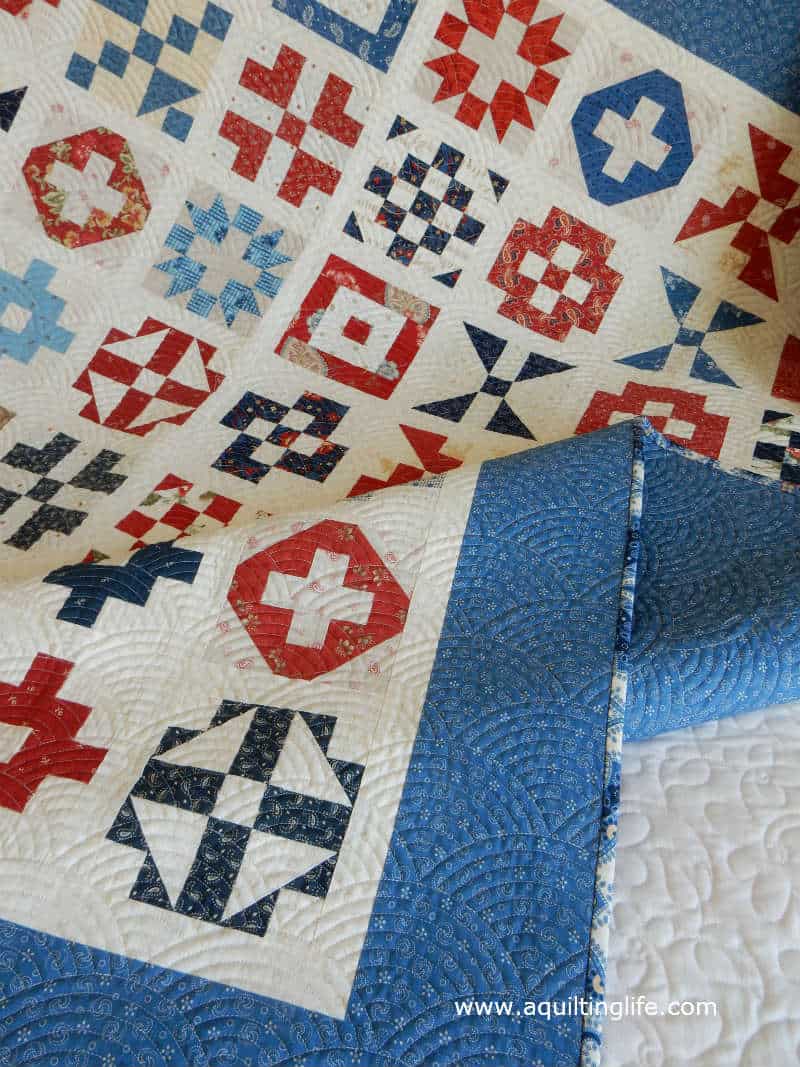 7.  This was an interesting read…we track so many things…our money, our time, (our quilting projects!) and more.  But there is one very important thing we should be tracking and paying more attention to.  Read this insightful article here.
I hope you've received some fun ideas from this Saturday Seven inspiration for quilters post!  I also want to say thank you for all of the lovely comments on yesterday's post–they are so very appreciated!  Have a wonderful weekend!  Thanks so much for stopping by!