Hello, friends, and Happy Saturday! Today I'm sharing the Saturday Seven 197 | Lifestyle + Inspiration for Quilters post which is my weekly round-up of all things I've found inspiring from around the web over the past week. I hope you'll enjoy today's collection of articles, tutorials, products, and more.
I'll be spending time with family over the long weekend, doing some household tasks, and hopefully getting some quilting and sewing done as well. I've also been sewing some fall projects and am also planning to switch out my home décor as you'll see from a few of the photos in today's post.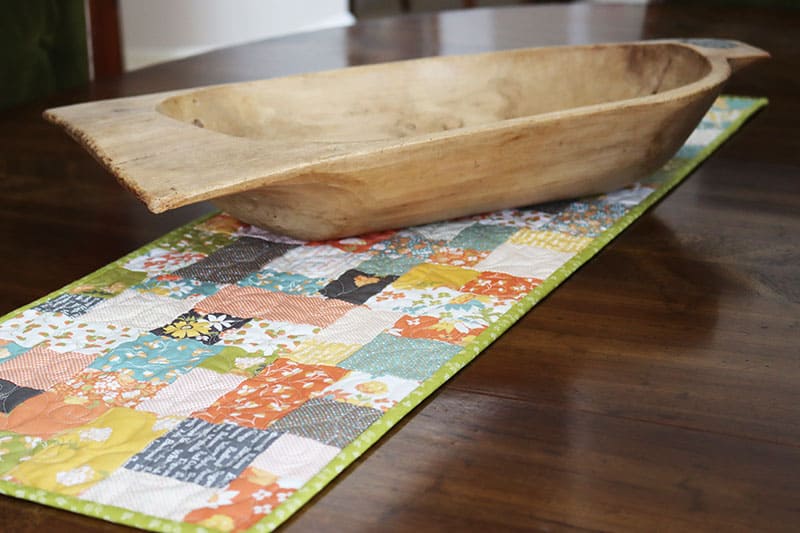 Saturday Seven 197
1. Self-Care
I loved these ideas for a grown-up Back-to-School pick-me-up (no going back to school required). This article on grounding yourself when things feel chaotic presented helpful ideas for dealing with uncertainty and more. And this concept of a "Don't Want List" has thoughts that can really help simplify things. This article contains conversation-starters and questions for getting to know someone better–but it's also a great resource for self-reflection topics. And finally…while I've been using the "done list" method for a while now (I actually do this on a weekly basis before making my plans for the upcoming week), this article does a wonderful job of explaining the benefits of this task.
2. Cook
Here is a quick 30-minute meal idea–Takeout Chicken Stir Fry. And how about this Lobster Roll in a dip…find it here! I've always loved fruit pizza, so of course I'm going to try The Best Fruit Pizza Recipe soon. And Weeknight Pasta with Artichoke Sauce is perfect along-side a grilled chicken breast.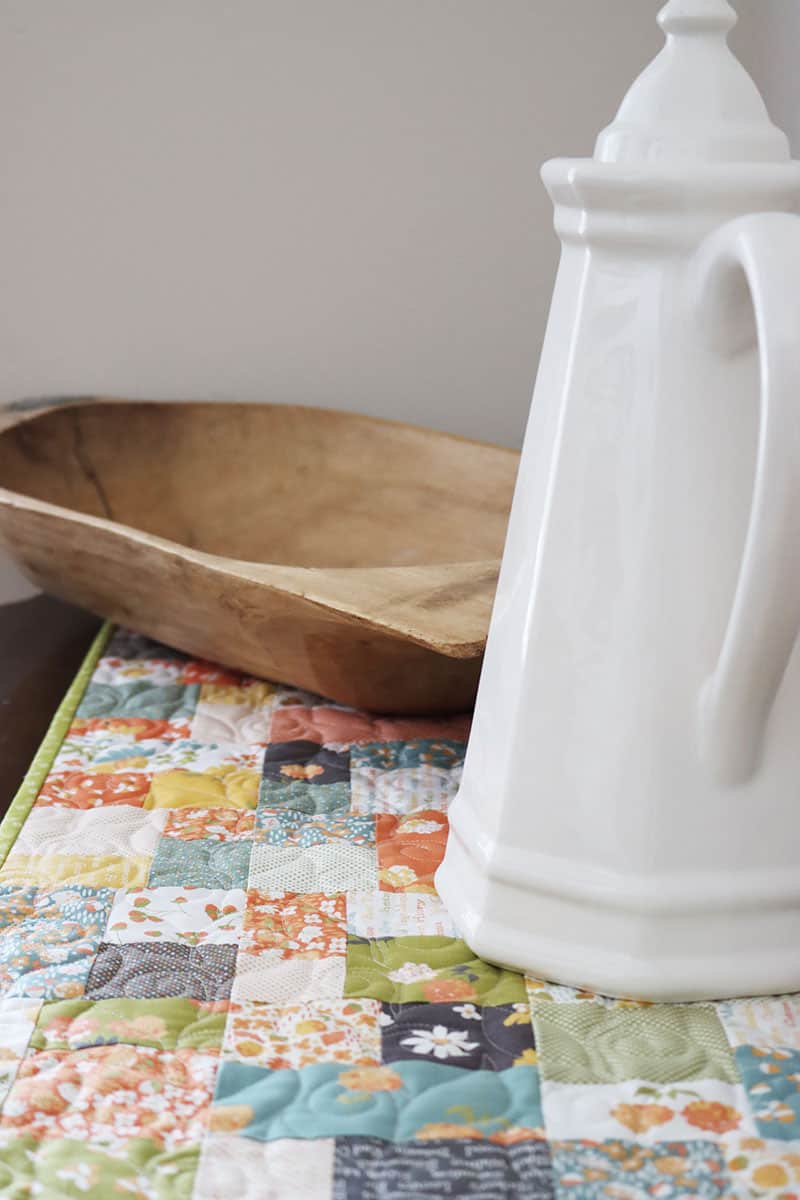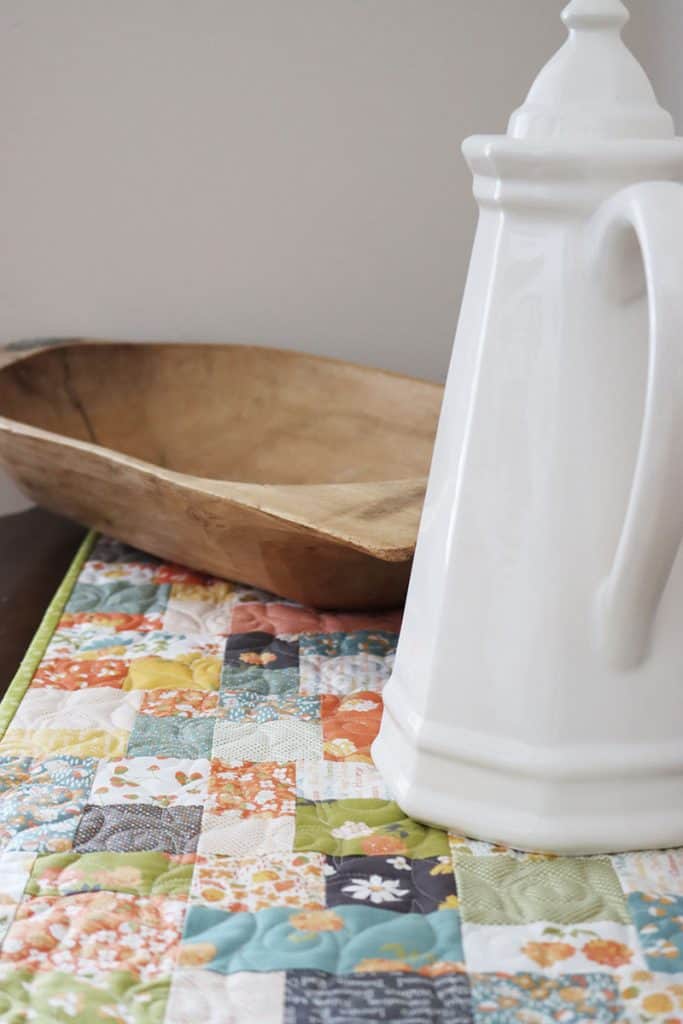 3. Quilt + Sew
This simple handmade apron is darling in the canvas it's pictured in. But it would be so fun to make it with quilter's cotton–or to embellish the canvas with your favorite fabrics. Find the tutorial here. And here is a fun basket block, block 13, in the American Quilter's SAL. This fun book just arrived in my mailbox from Fat Quarter Shop yesterday…lots of cute blocks and projects–Lori Holt never ceases to inspire! Finally, here is a cute (and free) Scrap Stash Plus Quilt pattern.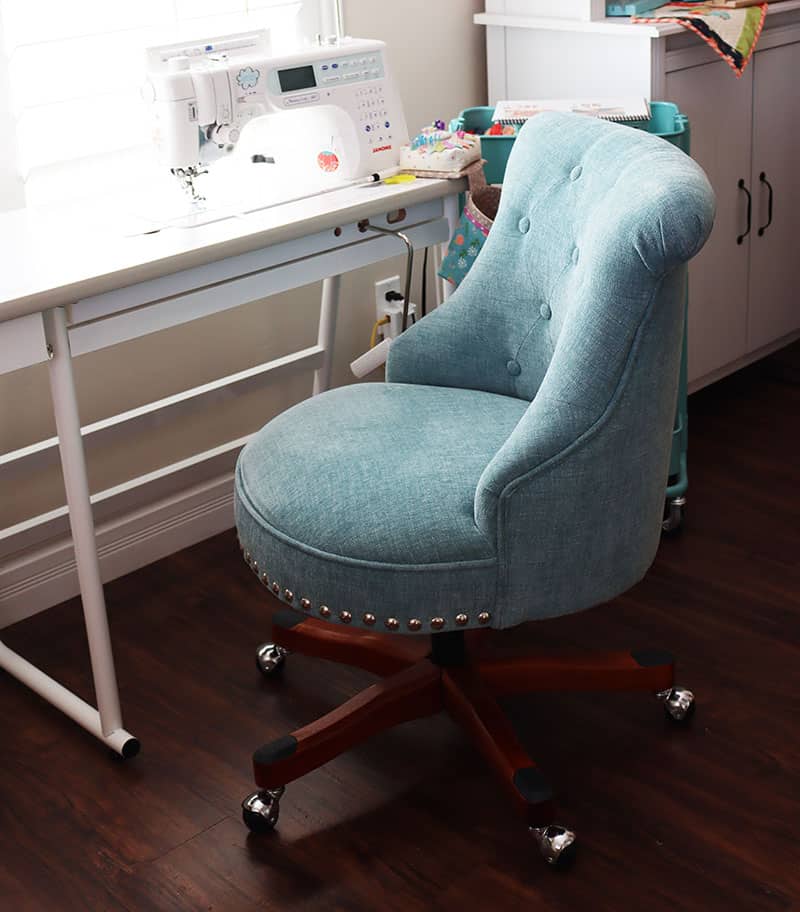 4. At Home
I love Jennifer's monthly Chic Assignments (I especially love this month's challenge to add a new seasonal dish to your menu)–find her September plans here. And if you're a list maker like me, you'll love these fabulous notepads in a variety of styles from Ink & Volt (I love the paper quality of these)! Finally, here is "How to Declutter When You're Short on Time."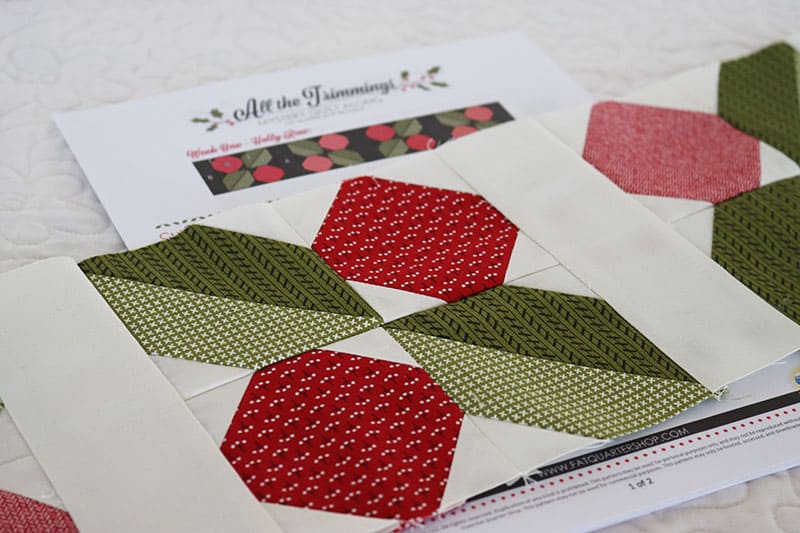 5. All the Trimmings Mystery Quilt Sew Along
Sneak Peek–The All the Trimmings Mystery Quilt Sew Along begins on Tuesday! I can't wait to share all of the things about this fun quilt along. Each Tuesday for the next five weeks get the free downloadable pattern for a delightful 33-½″ x 38-½″ Christmas Wall Hanging. Mine is actually finished up and at the quilter's now, and I must tell you that you won't want to miss out on this one. Get the fabric requirements here and be ready to sew next week. PS–find the delightful Red Barn Christmas fabric I'm using here.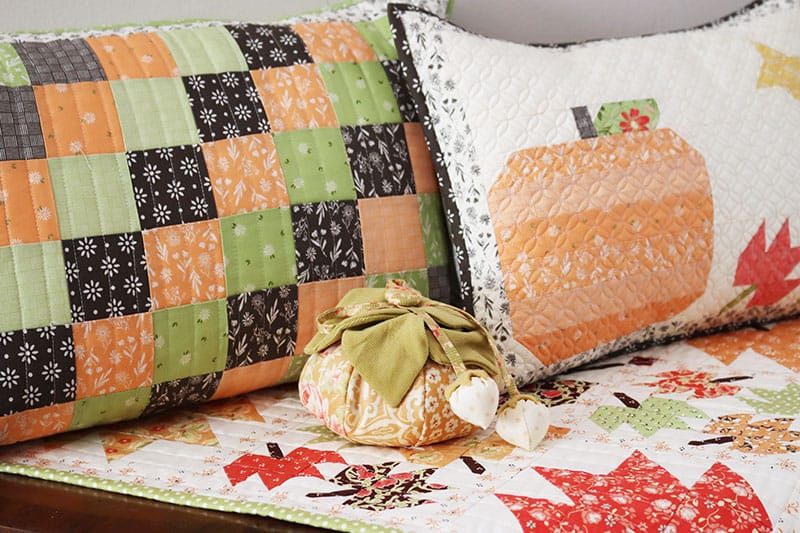 6. Fun for Fall
Fall is my favorite season, and I can't wait to share all of the fun fall goodness I've been seeing. So even though it's technically still summer–how about a few fall-inspired posts?! I loved these Pantry Cabinet Ideas for Fall Organization–so many fun projects and ideas included. And here are some fun fall pillow projects that you can make in a hurry. Finally–here are my best ideas for Decorating Your Home with Fall Quilts and Projects.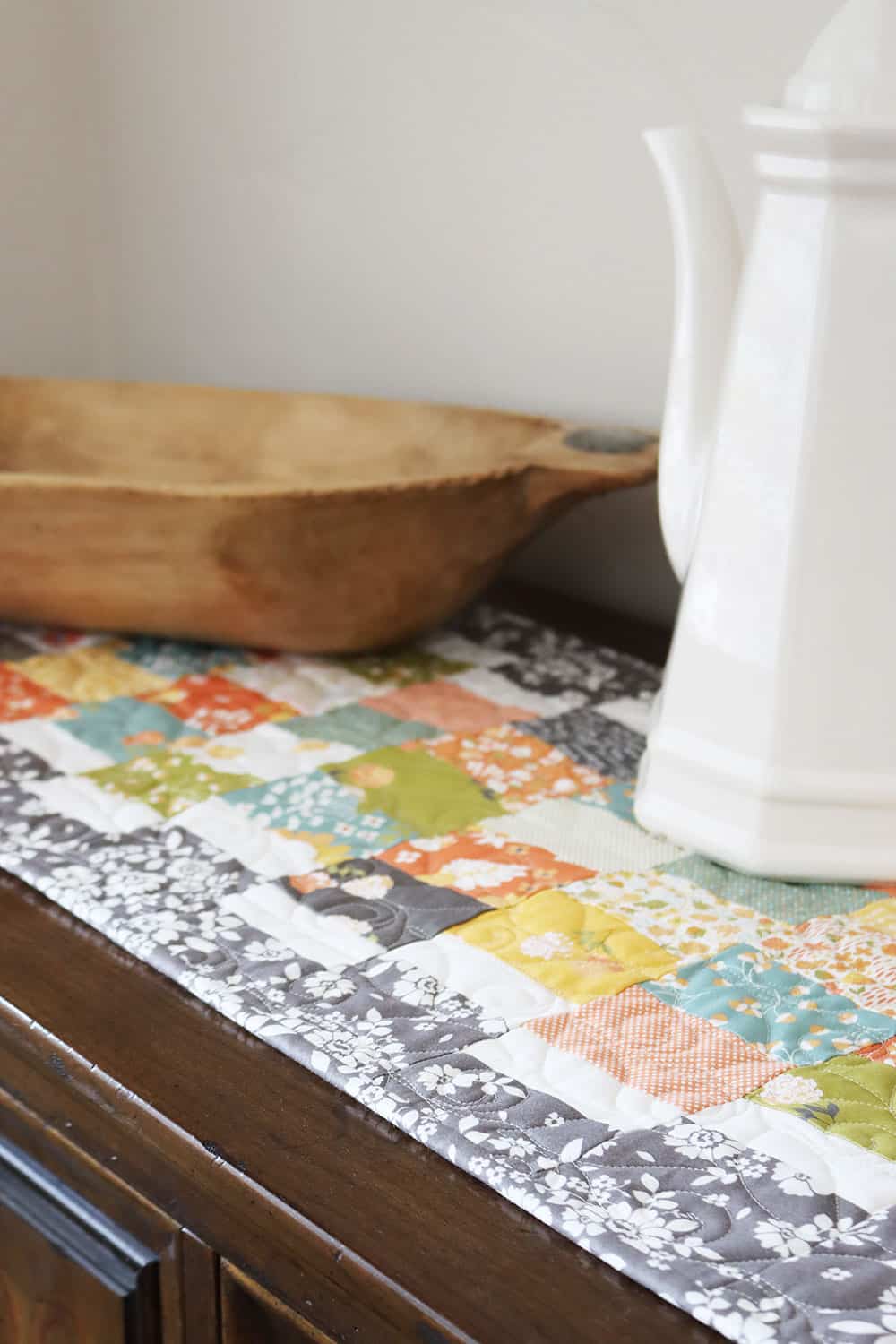 7. Last Week on the Blog
Thanks so much for reading this week's Saturday Seven 197 | Lifestyle + Inspiration for Quilters post. If you're looking for more inspiration you can find all of the posts in this series here.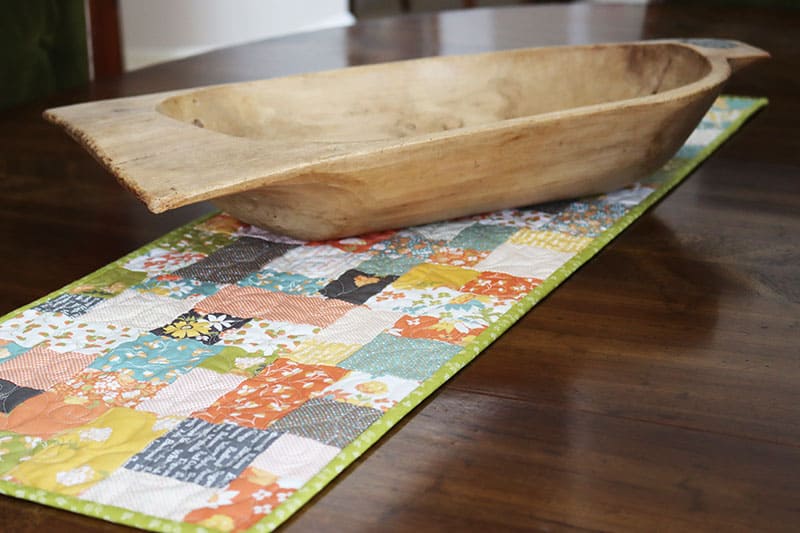 Happy quilting and thanks so much for stopping by!