Hello friends, and happy first Saturday in March. As I looked up at my calendar I realized it has been almost a full year since everything changed in our part of the country. It is still mind-boggling at times. But March always brings spring, and spring cleaning, and beautiful weather, and the opportunity to enjoy the outdoors. So I'm feeling very hopeful this weekend that the coming weeks will be good. Please enjoy this week's Saturday Seven 171: Lifestyle & Inspiration for Quilters post with fun things I've found this week from all around the web.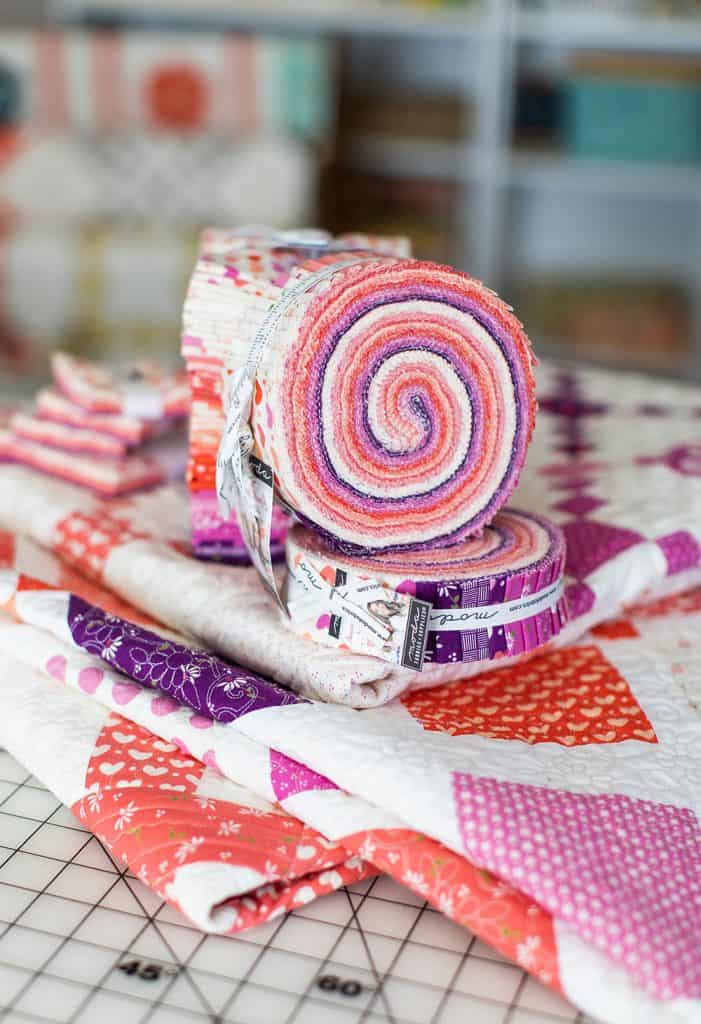 Saturday Seven 171
1. Self-Care
This article on "The First Two Steps to Creating Resilience" was so good! And these simple tips to help you be more productive this month are all about eliminating stress. Finally, this is a beautiful article by Joanna Gaines on "Time Well Spent."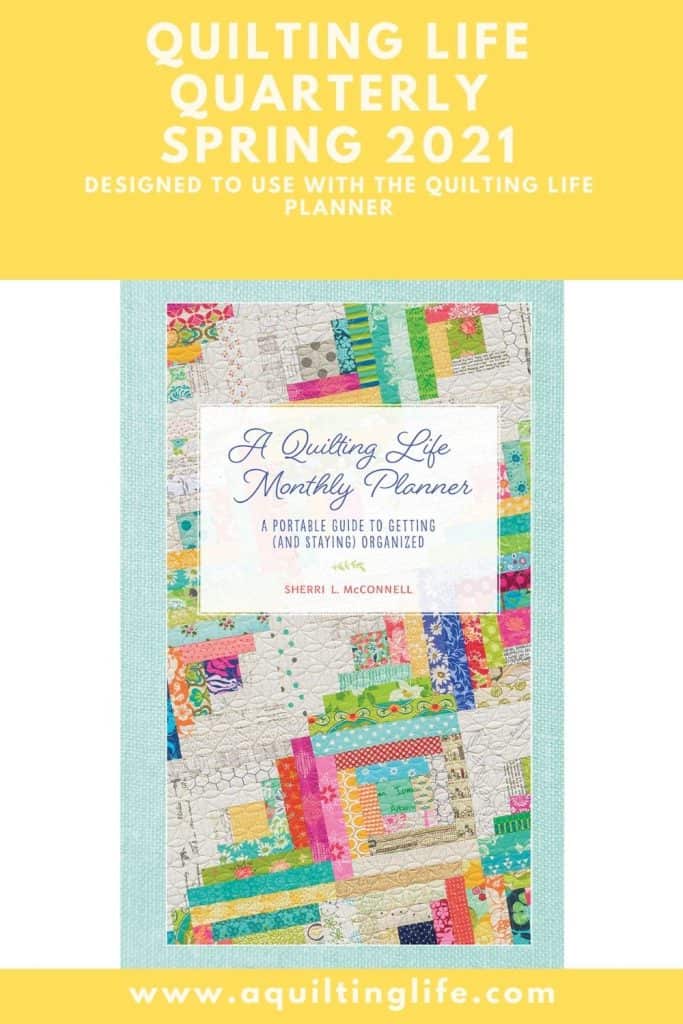 2. Cook
This Lemon Butter Shrimp and Broccoli looks amazing. And I put these Peanut Noodles with Roasted Broccoli on my list this week (I actually have all of the ingredients in the pantry/fridge). Finally, these Most Amazing Carrot Cake Cupcakes are not only adorable…but look delicious.
3. Quilt + Sew
Did you know that the third Saturday in March (March 20th this year) is National Quilting Day? Make a plan now to spend the entire day in your sewing room. I plan to have snacks on hand and some soup in the crock pot that day so I can sew without having to cook.
Yesterday I shared some fun pictures of our latest fabric collection, Sincerely Yours. And to go along with it there are four new quilt patterns in the shop. While I'll be posting more about them soon, you can find patterns in PDF and paper in the shop now with a special discount + free shipping when you purchase all four paper patterns here.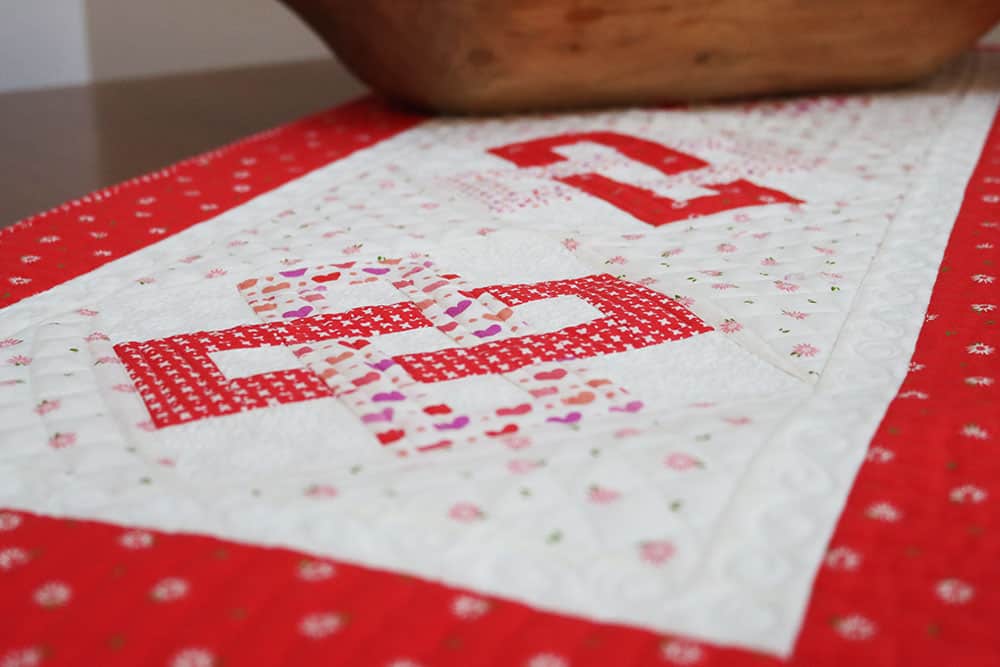 4. Clean + Organize
March seems to be all about spring cleaning everywhere you look on-line right now. I'm definitely in the mood to clean and organize right now, too. so I'm enjoying all of the content. Erin's challenge is the most doable for me right now. I love the simplicity of her lists. And…This post shares and explains the top 9 strategies for decluttering your home and your life. It's a great reference–choose the style that is your favorite, or do like I do and take bits of wisdom from many different formats.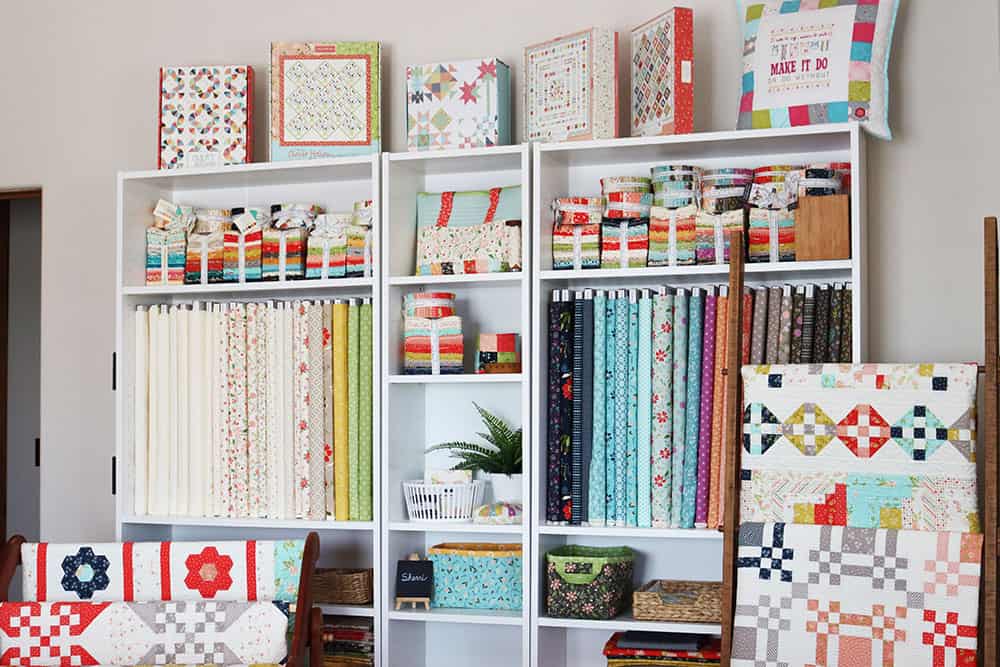 5. Bookshelf
This book just arrived and has lots of practical helps for organizing every part of your home. The workbook-style format is terrific for customizing your plan for getting organized. And I'm loving this journal…I've been writing in it every Sunday. Also, I love these three questions to ask yourself when you finish reading a book. I've started a book journal to write thoughts about each book I finish. I'm going to add these questions to my notations.
6. Sewcialites + February Sew Sampler
Yesterday the block pattern for the Sewcialites Block 21 released. This week's block is by Moda designer Brigitte Heitland and is a really fun block. I can definitely see an entire quilt made with this block design. You can find the "Zest" block pattern (it's one of my favorites) and the previous patterns here.
I also recently received the February Sew Sampler box…and it's such a good one. I filmed a video the other day to share the terrific contents and relate some more ideas for using the included fabrics. You can watch it above (or here on the YouTube channel). And even if you aren't subscribed, you can find the individual products below: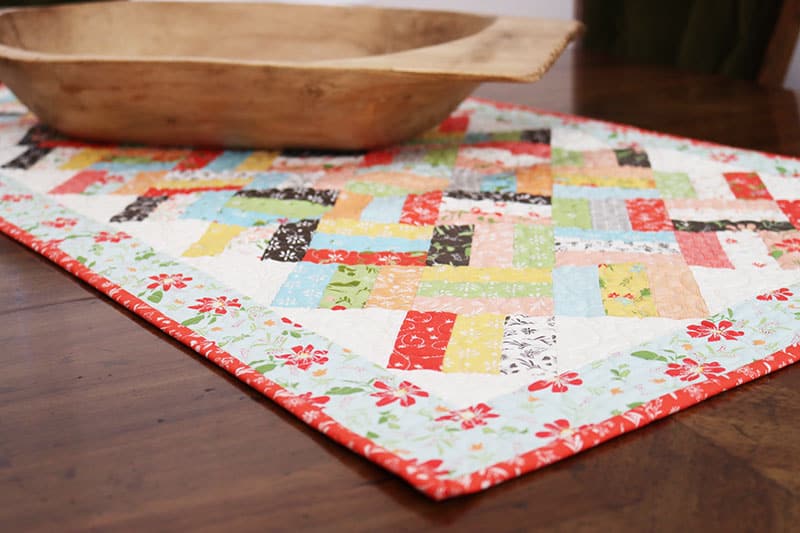 7. On the Blog Last Week:
Thanks so much for reading. If you're looking for more inspiration, you can find all of the previous posts in this series here.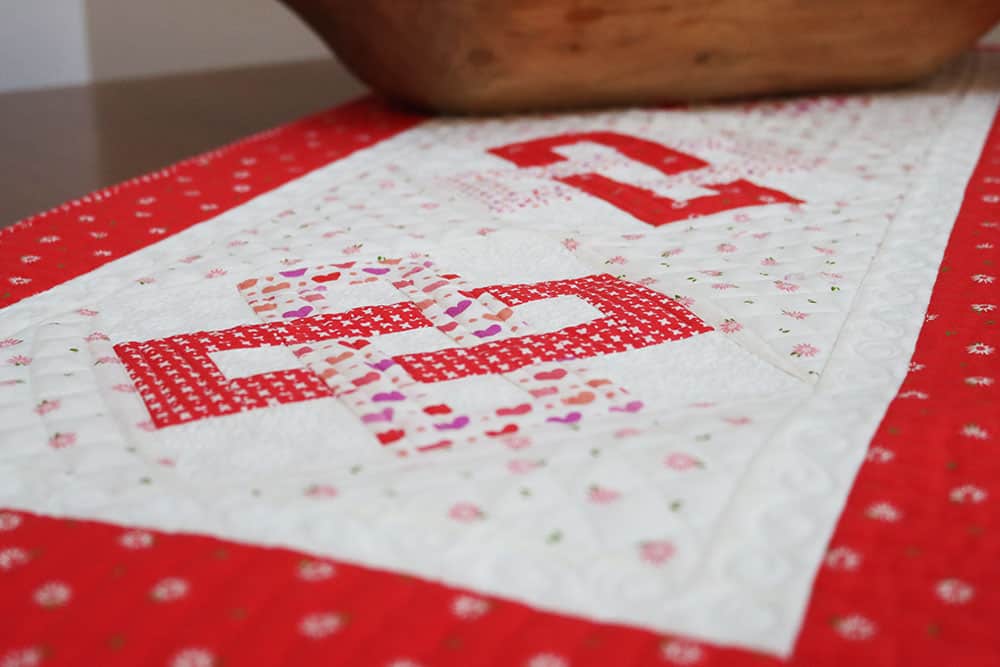 Happy quilting!