Hello, friends, and happy Saturday! We made it to the weekend! I hope your week was a good one and that you were able to celebrate (if you're in the US) in some way with family, no matter how small the group. I was actually able to get a good start on my holiday decorating this week and for the first time ever put up the Christmas trees before Thanksgiving 🙂 Today I'm sharing the Saturday Seven 157 Inspiration for Quilters post with good reads, recipe links, sewing and DIY tutorial links, and more.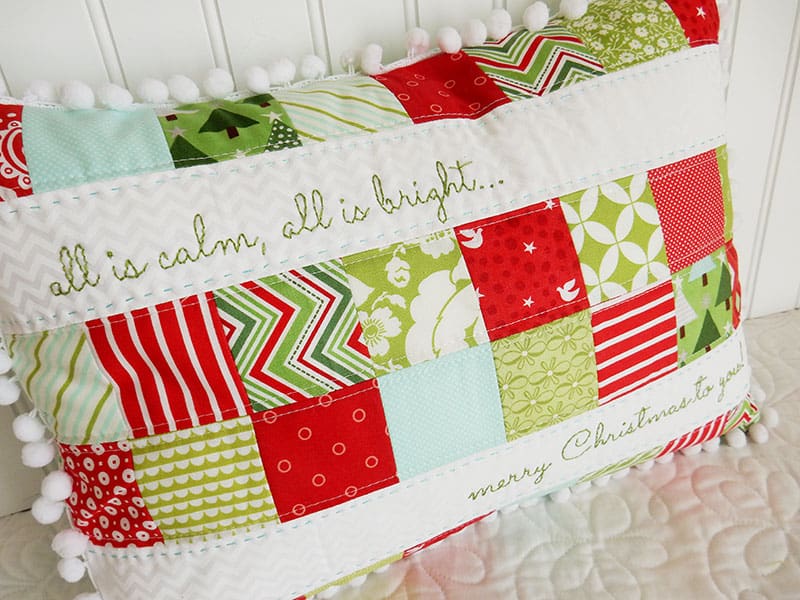 Saturday Seven 157
1. Feed Your Spirit
This article had some great ideas for clearing the air and letting things go this holiday season. I also loved this article with tips to keep shopping and gifts from ruining your holiday season.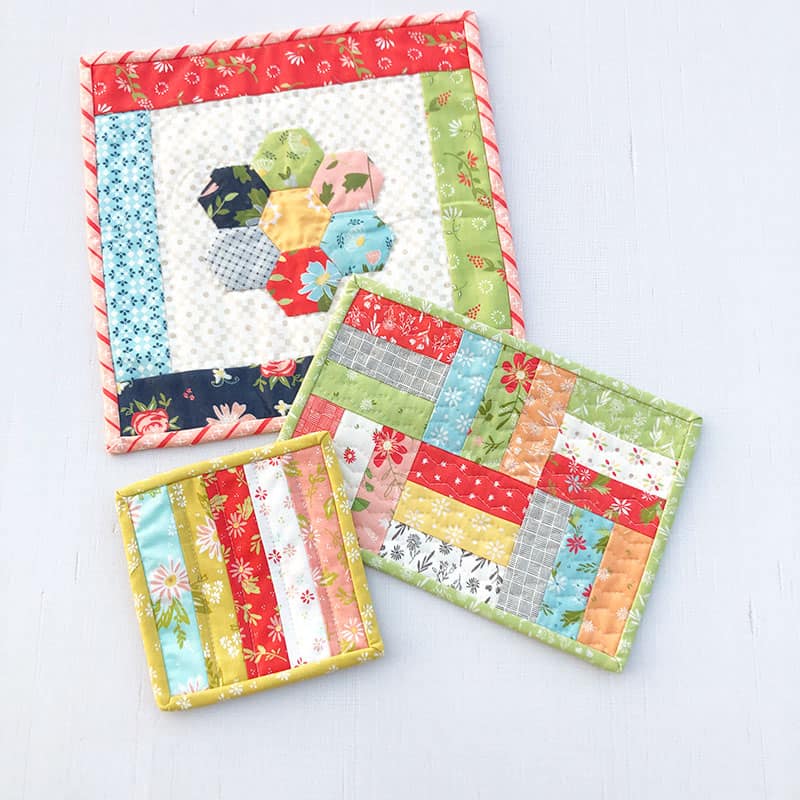 2. Quilt & Sew
I didn't post my Moda Block Heads 3 last week because the alternate block I'm making was just released yesterday. Get the adorable pattern from Stacey here, and I'll share mine next week on Block Heads day. The projects above are fast and fun…but I also loved this Quick 10-Minute Bunting. (It's shown in Fall fabrics but would be super cute in Christmas or winter blues).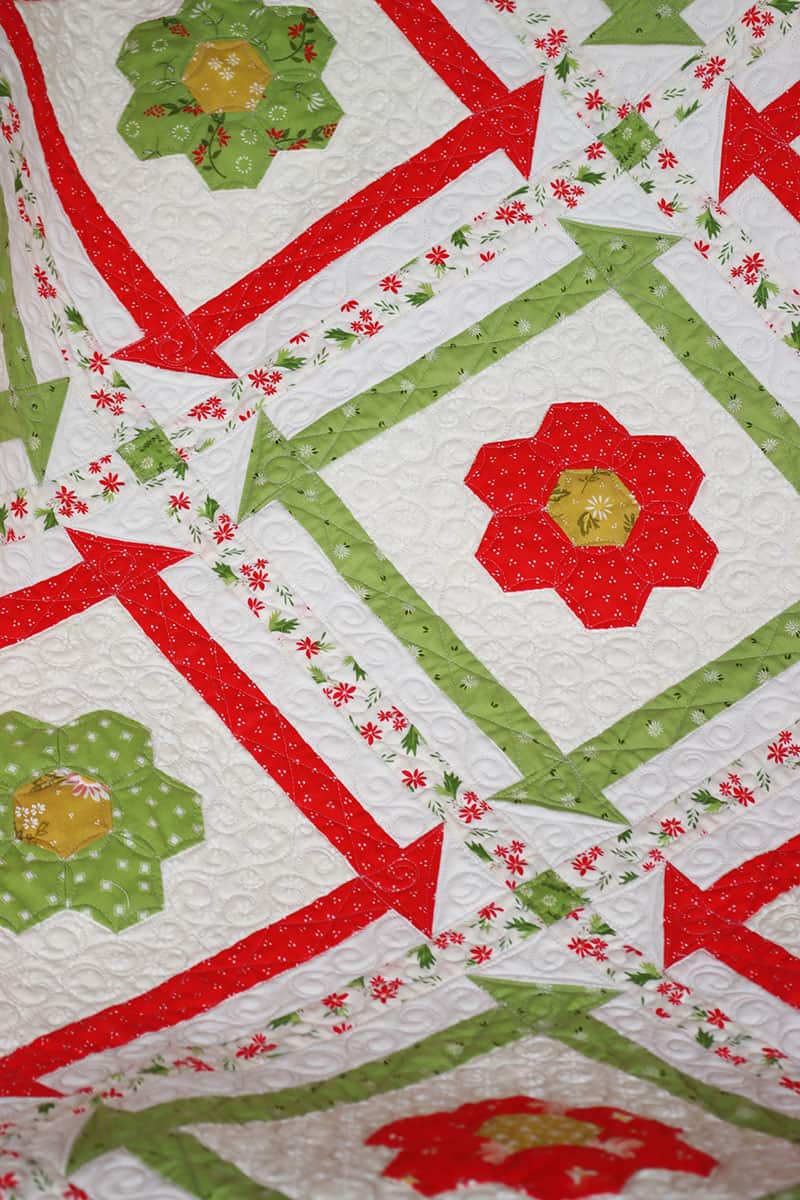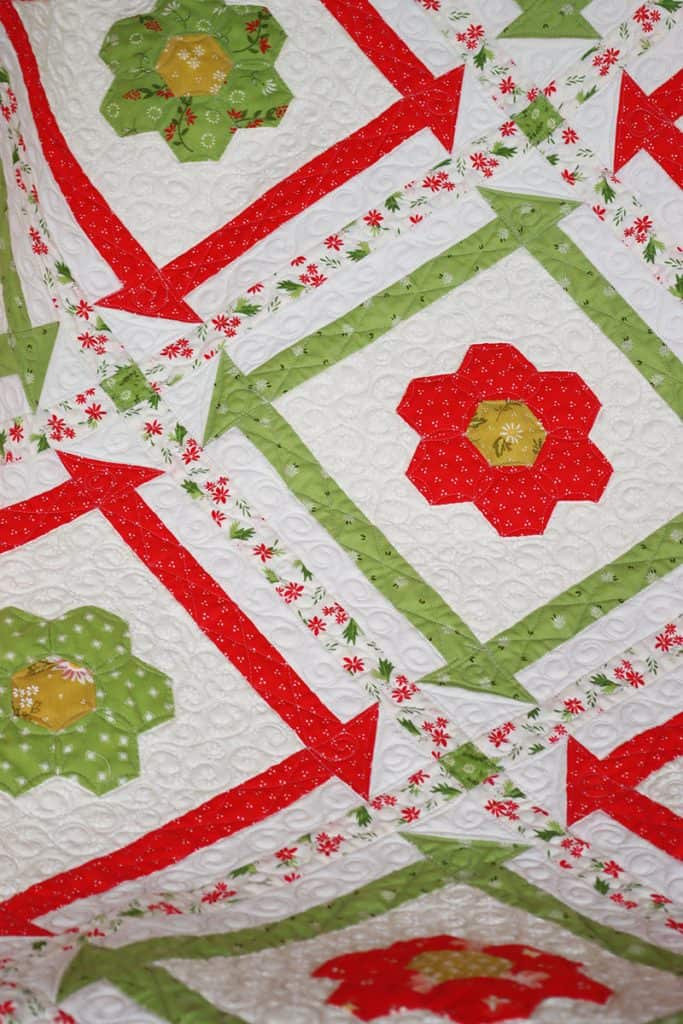 3. Recipes to Try
I have to try this Stuffing Topped Baked Mac & Cheese soon (as soon as our left-overs are gone). And these Mini Cheese Ball Pretzel Bites are on the list as well. Finally–here is a nice roundup of "Good Recipes to Use with Thanksgiving Leftovers."
4. Simple DIY
I've always wanted to know how to dry orange slices for some festive holiday decor–find a quick tutorial here.
5. Printable for Quilters and Sewists
My friend Amy from Diary of a Quilter shared a sweet printable with a lovely sentiment about the stabilizing power of sewing in hard times from First Lady Grace Coolidge). Go here to Amy's blog to download a copy.
6. Quilting Life Notes:
My Black Friday/Cyber Monday book and pattern sale is going on now with the code THANKFUL2020 in the shop. (Note–fabrics and notions aren't included). And, we will have a special "getting ready for Christmas" podcast episode airing on Monday!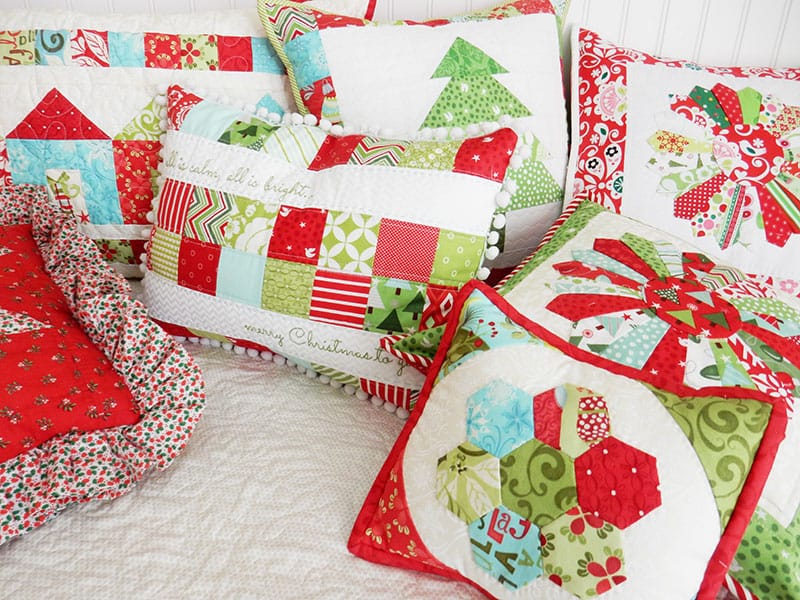 7. Last Week on the Blog
Last week was a busy one–but I was still able to share four posts. Here are links to all of the posts:
I hope you enjoyed this week's Saturday Seven 157 post. For more inspiration, go here for all of the previous posts in this series. Happy quilting, and thanks so much for stopping by!