Hello and happy Friday friends! Today I'm sharing How to Sort Fabric Scraps and my July Scraps Along post. I have some fun Honeybun project ideas to share, and I'm hoping most everyone got the message in June that in July we would focus on Christmas/holiday sewing.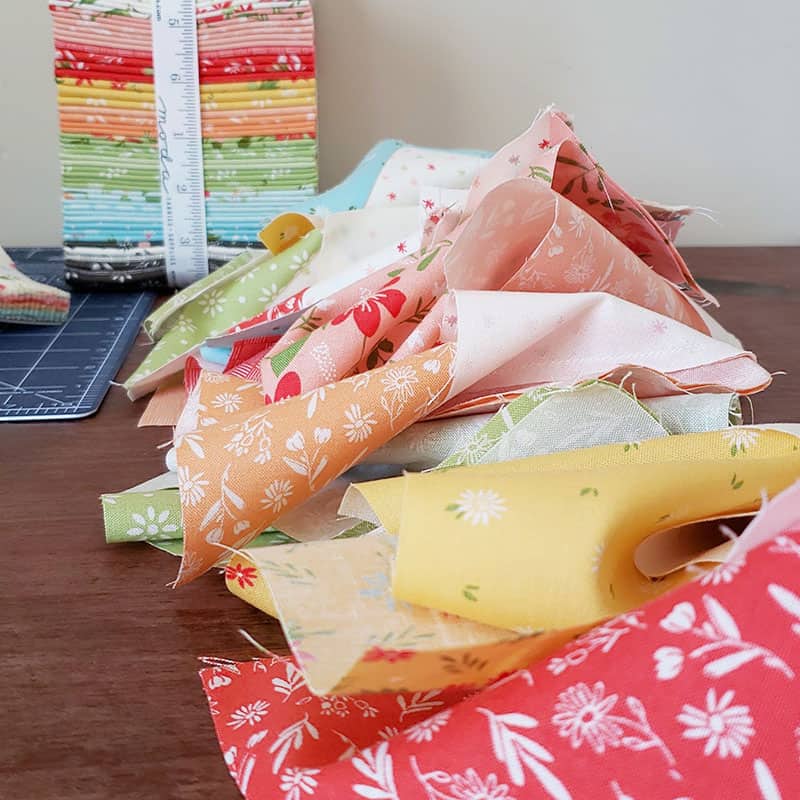 How to Sort Fabric Scraps
Since I've been writing about scraps all year, I thought it might be fun to share a few more details about how I actually sort my scraps. So, just a couple of weeks ago with fabric on the way and the necessity of clearing out a scrap bin I decided to film my process!
Fabric Scraps Sorting Video
Watch the video above or watch it here on my YouTube channel to see my exact process for sorting scraps.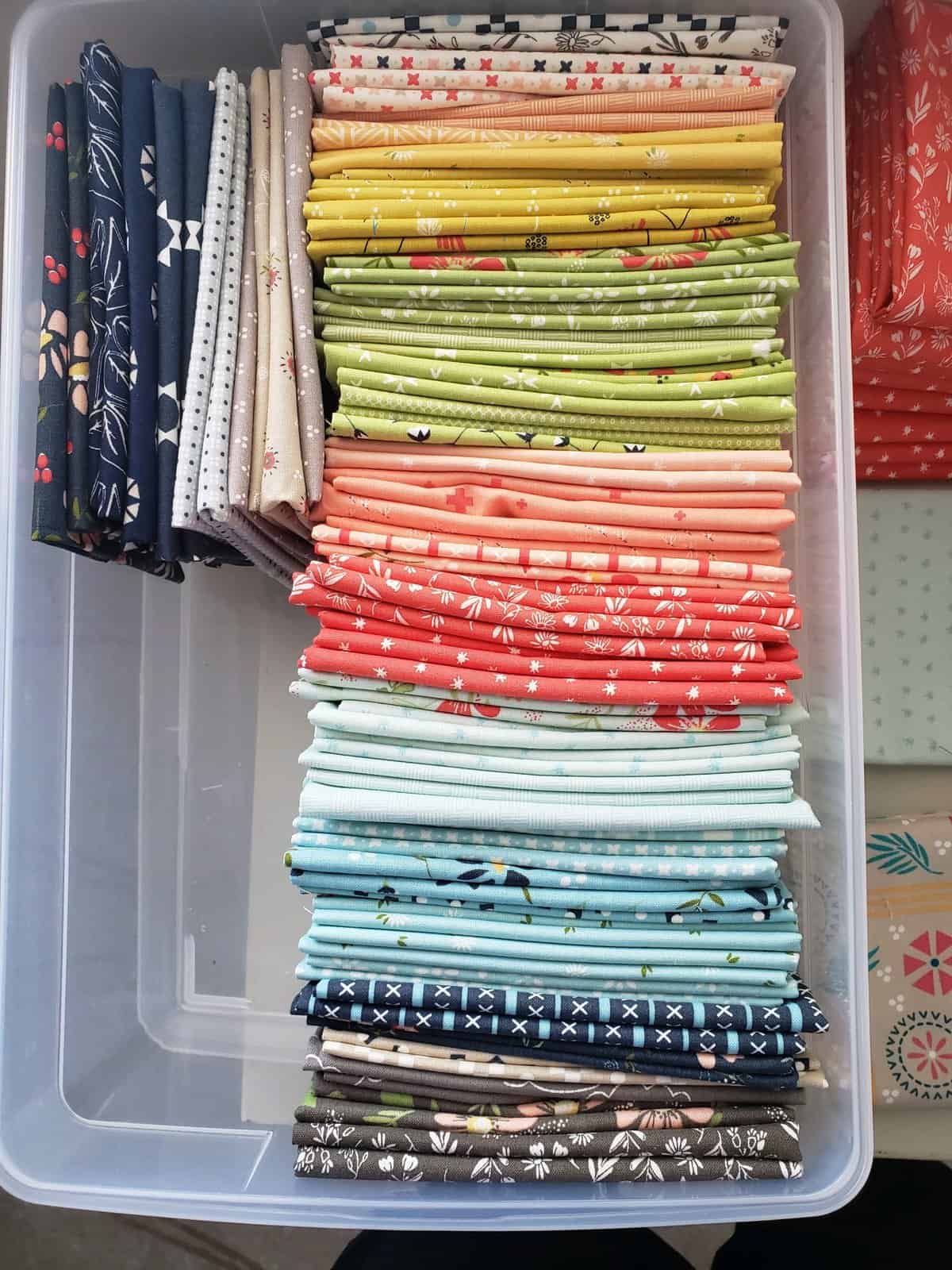 First, Separate Light/Low-Volume Fabrics from Medium/Dark Prints.
The first step I take is to quickly separate my light and low-volume fabrics from the darker prints. This is because I like to store the lighter fabrics separately to use for backgrounds. I generally don't cut up the lighter fabrics into smaller pieces but keep them together in a bin. My only real exception in this process is when I find 2 ½″ strips or squares in 2 ½″ or 5″ sizes that I then add to the appropriate storage container.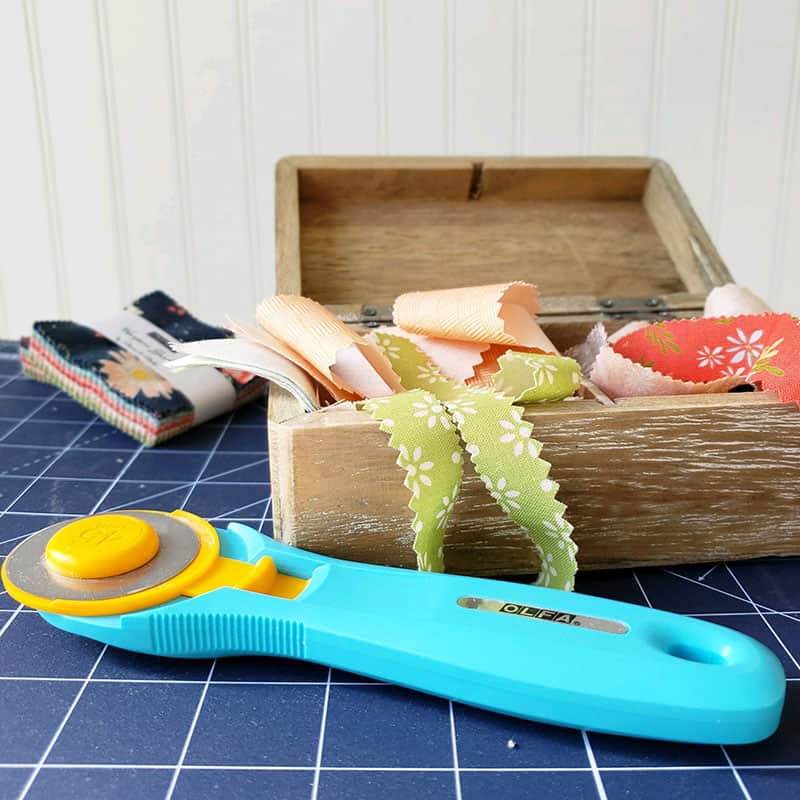 Next, Separate the Medium/Dark Prints into Piles.
I next quickly separate the remaining fabrics into a few different piles:
Large scraps that might have been left over from backings or are large enough to trim to fat eighths or fat quarters
Medium scraps
Small scraps
Strips (2 ½″)
Strips (Assorted sizes)
Squares
Finished units (sewn flying geese or half-square triangles)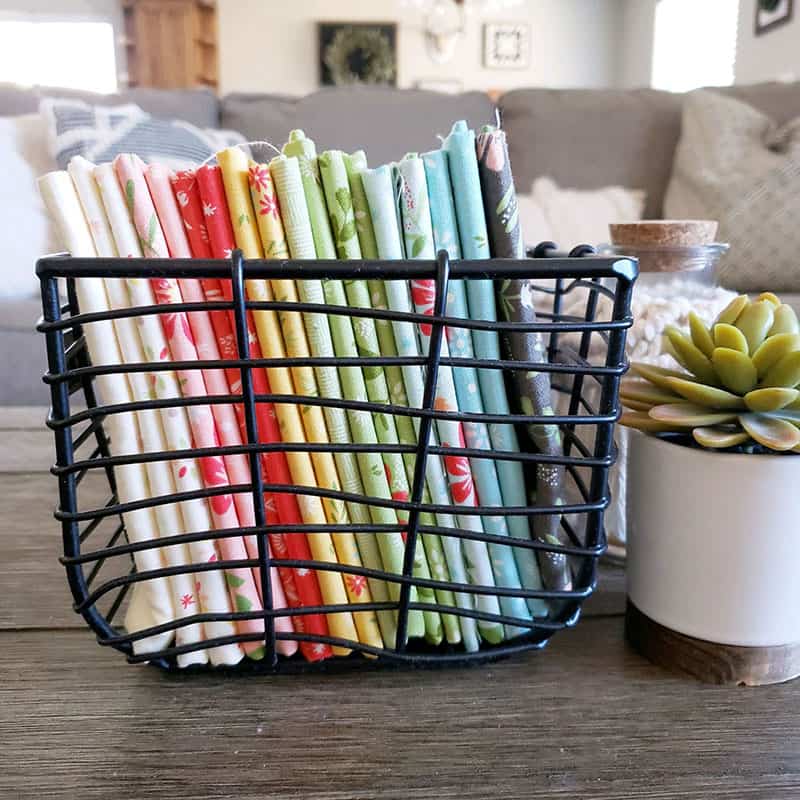 Finally, Cut and Store One Pile at a Time
Generally I can just add the strips, squares, and finished units into bins. I'll look at the larger pieces to see if any are large enough to cut fat eighths or fat quarters for storage. The most time will be spent cutting the medium and small scraps piles into usable pieces. I often split that task into a couple of days to make it easier.
Scrap Storage Posts
Find more information on my storage system (AKA what I do with them after they've been trimmed) in the following posts: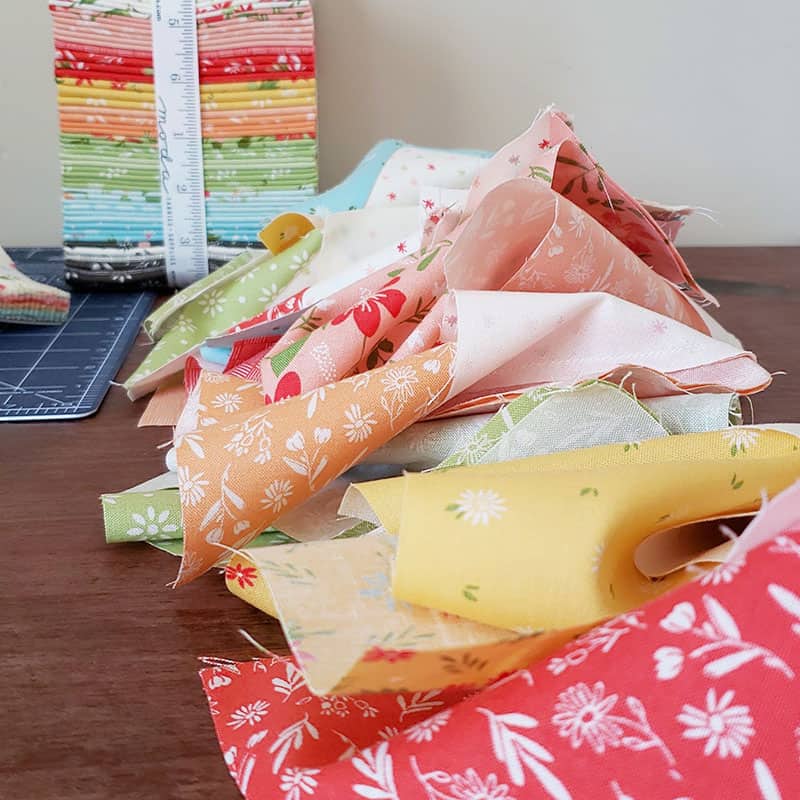 Scrap Storage Product Links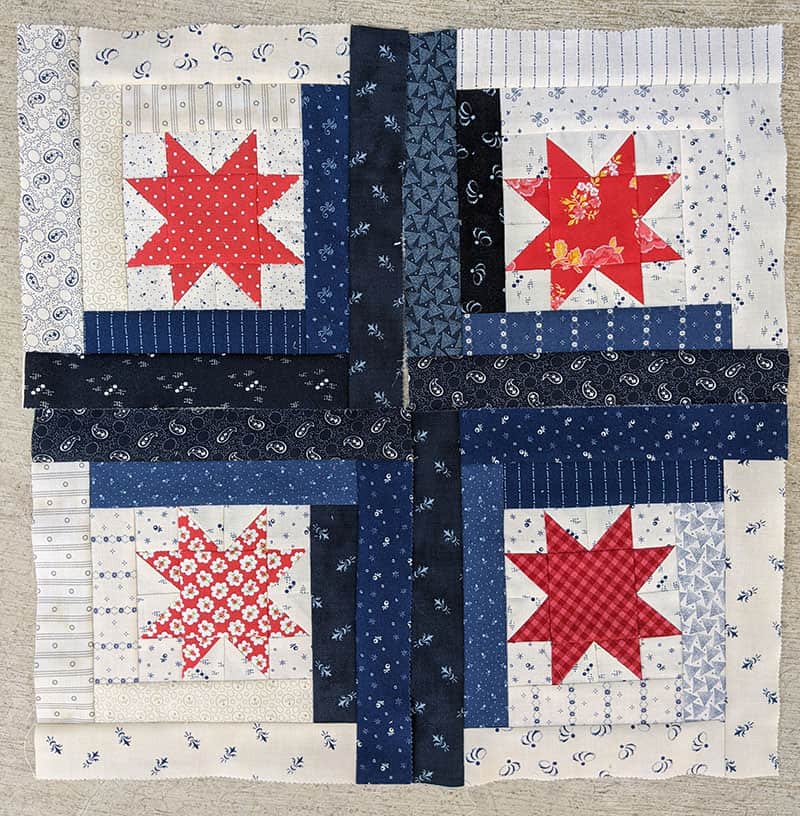 Scraps Along Ideas: Honeybuns
This month I received some fun scrappy project ideas using Honeybuns! I'm sharing some here, and you can visit Michele's blog, Island Life Quilts to see the other ideas. Clockwise from top left are Helen's gorgeous stars in cabins using a Primitive Gatherings Honeybun and scraps. Next is Hildy's gorgeous Hearts at Home Mini using some of her favorite Bonnie & Camille scraps. Finally, we have Heather's pineapple block pouch using scrappy Fig Tree fabrics. She also shared several of the other pouches she made using this tutorial. And congratulations to Hildy who is this month's winner!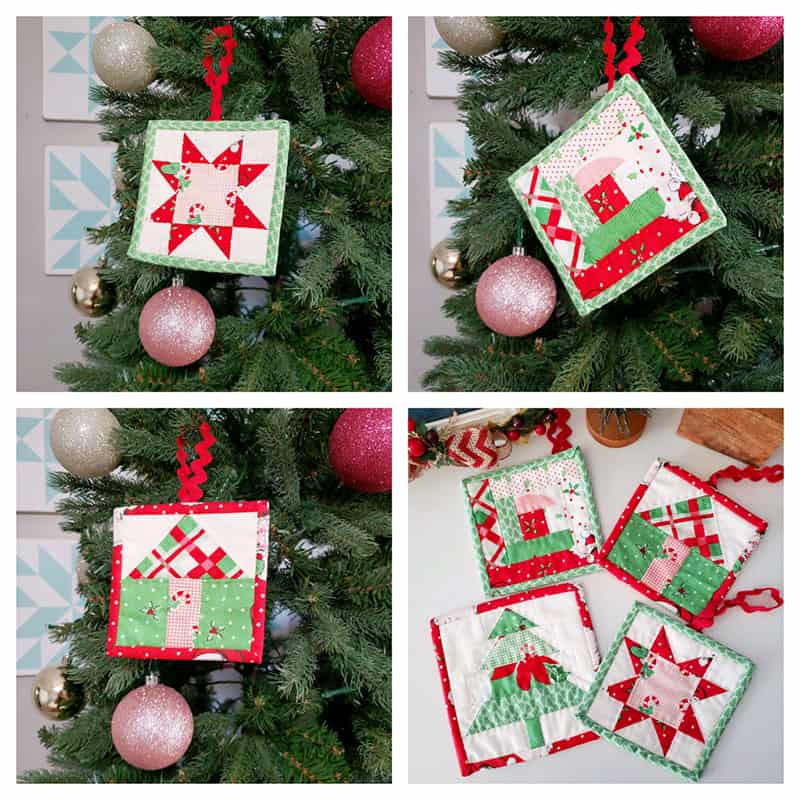 Scraps Along July Challenge
This month's challenge is to work on scrap projects or organization for your Christmas or other holiday fabrics. Send in your finishes and photos by August first for the August parade. (And if you're looking for a scrappy Christmas project and haven't yet joined in on the Jelly Snowflake Mystery Quilt, you can find the details and free block patterns for the first three blocks here.
Thank you so much to everyone who has been participating in our Scraps Sew-Along throughout the year!