Hello and happy Wednesday, friends! Today I'm sharing blocks from the Sampler Spree Quilt Along week four. I didn't get a post up last week, so I'll be sharing eight blocks today to keep with my schedule of four per week. I had a lot of fun with this week's blocks and have a few tips and tricks for most of them. Also, I want to thank everyone for the very kind comments on Monday's post–they were read and much appreciated!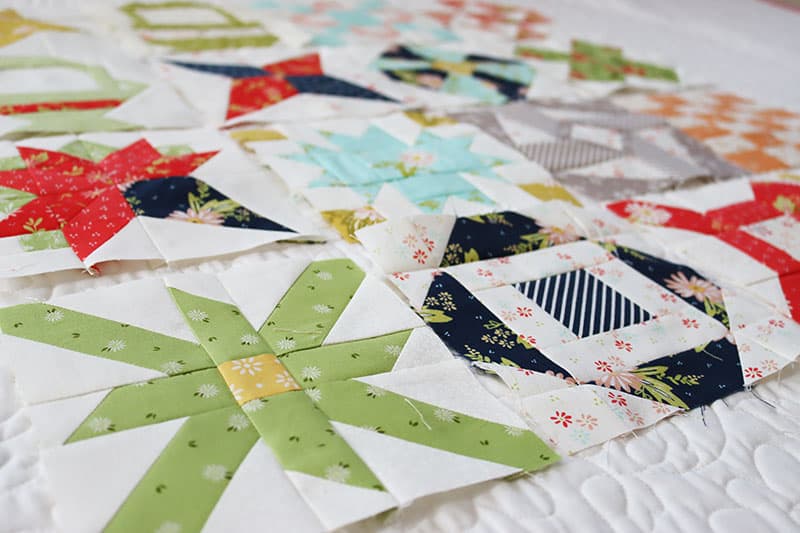 Sampler Spree Quilt Along
I've loved taking my time with these blocks. My process has been to first look ahead at the week's blocks (I'm going in chronological order) and start pulling fabrics into four piles–one for each of the week's block. This is helping me keep a good mix of colors weekly (and hopefully throughout the quilt). In a couple of weeks I'll start adding in fabrics from a collection we'll be sharing soon, so I'm focusing on using other collections right now.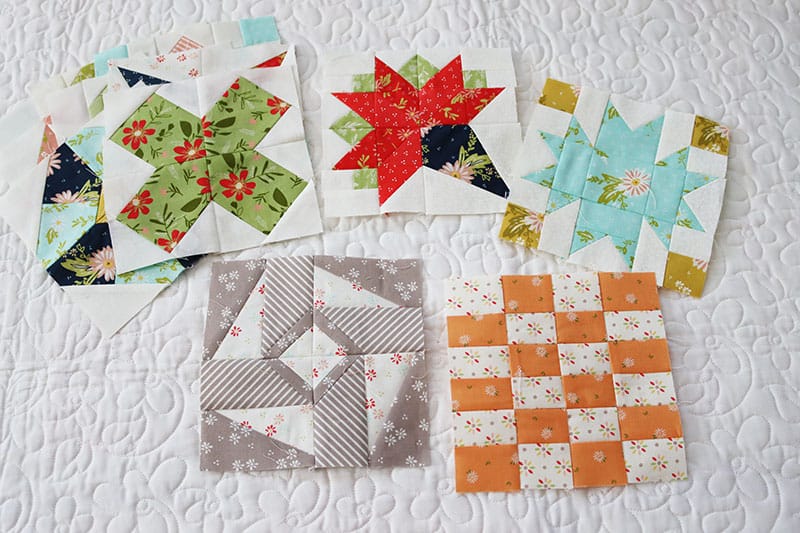 Week Three Blocks
Block 9, Tussy Mussy–These fabrics are from Happy Days other than the green print which is from Summer Sweet. The Bloc Loc Mini Kite in a Square Ruler was super helpful.
Block10, Squash Blossom–My fabrics are from our Happy Days collection. I did use the Bloc Loc Flying Geese Trim Tool for the flying geese units on this one (Bloc Loc trim tools are sold in finished sizes…so always check your pattern in order to use the correct size).
Block 11–Lacy Lattice Work–My fabrics are all from our Happy Days collection. I was able to use my new Bloc Loc Mini Half Rectangle Trim Ruler (the one I link works for several sizes including the size needed for this block) and loved how it helped me with trimming.
Block 12, Patio Pavers–I used two prints from Summer Sweet to make this delightful block. I followed the pattern instructions exactly on this one.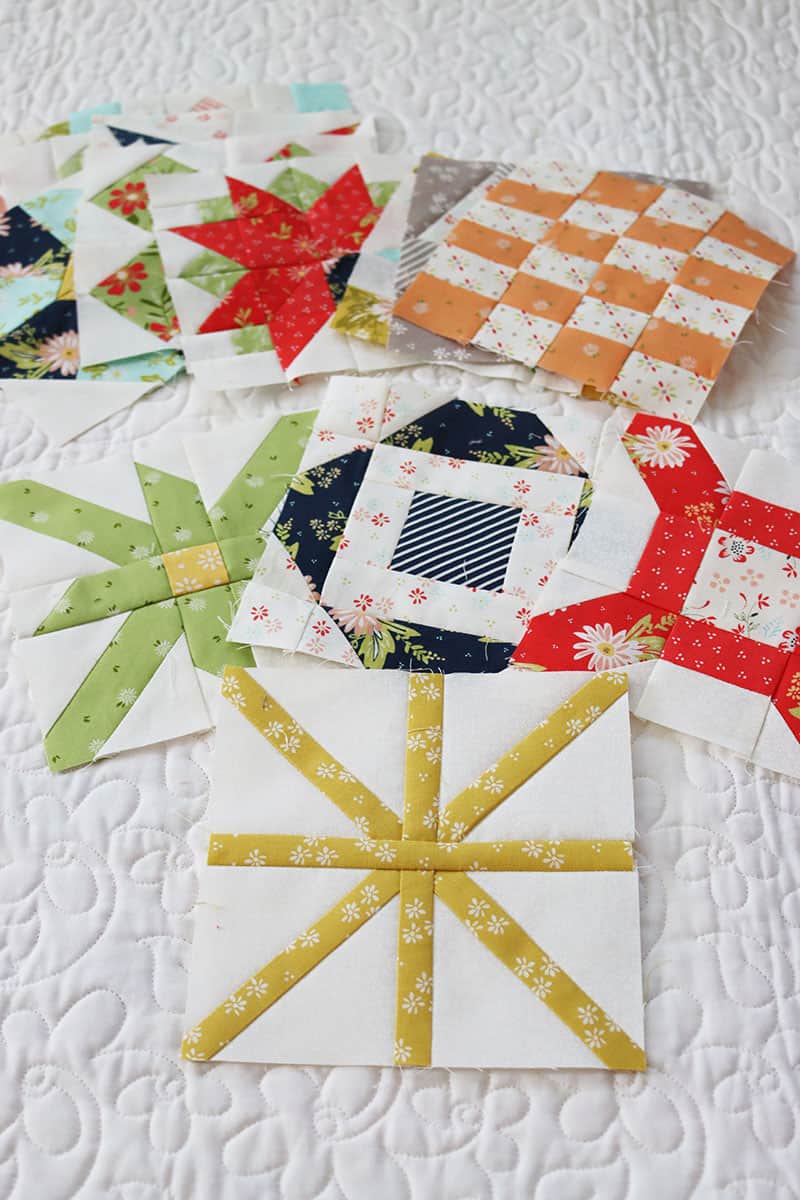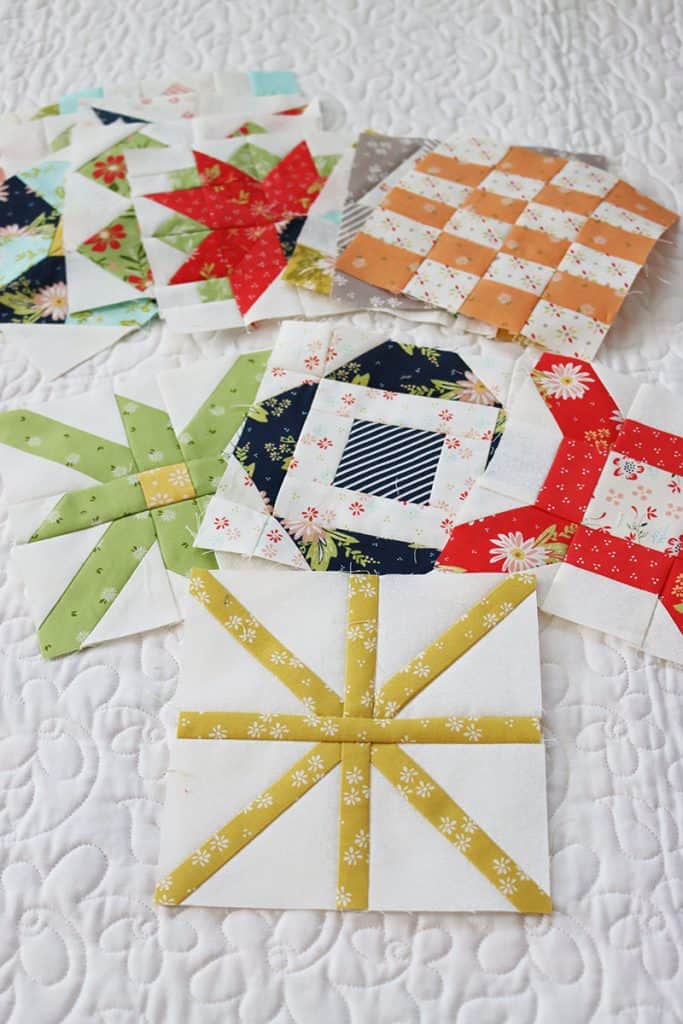 Week Four Blocks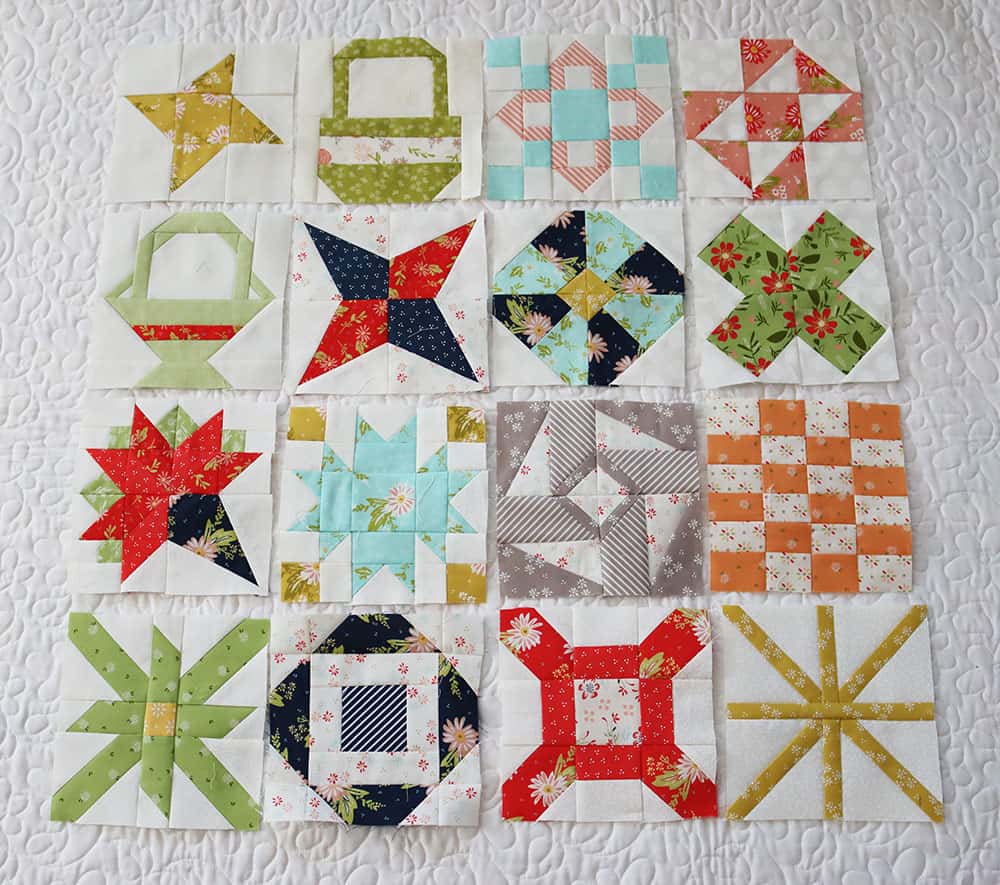 More Sampler Spree Quilt Along Links
Shop Update
Finally….I just wanted to let everyone know that I'm almost completely caught up with Happy Days pre-orders. (I'm still waiting on the pre-cut hexagon Honeycombs for the Sweet quilt kits, though). I also just listed a few kits for Chelsi's Botanical Gardens quilt. (Order the pattern separately here).
Happy quilting, and thanks so much for stopping by!