Hello, friends and Happy New Year. Thank you so much for all of the kind comments on yesterday's post. I truly appreciate them! Today I'm sharing the Quilting Life January Challenge: Project Scraps project. I'll give you all of the details below, tell you how I decided on this new blog/video feature, and share what I'm going to do this month.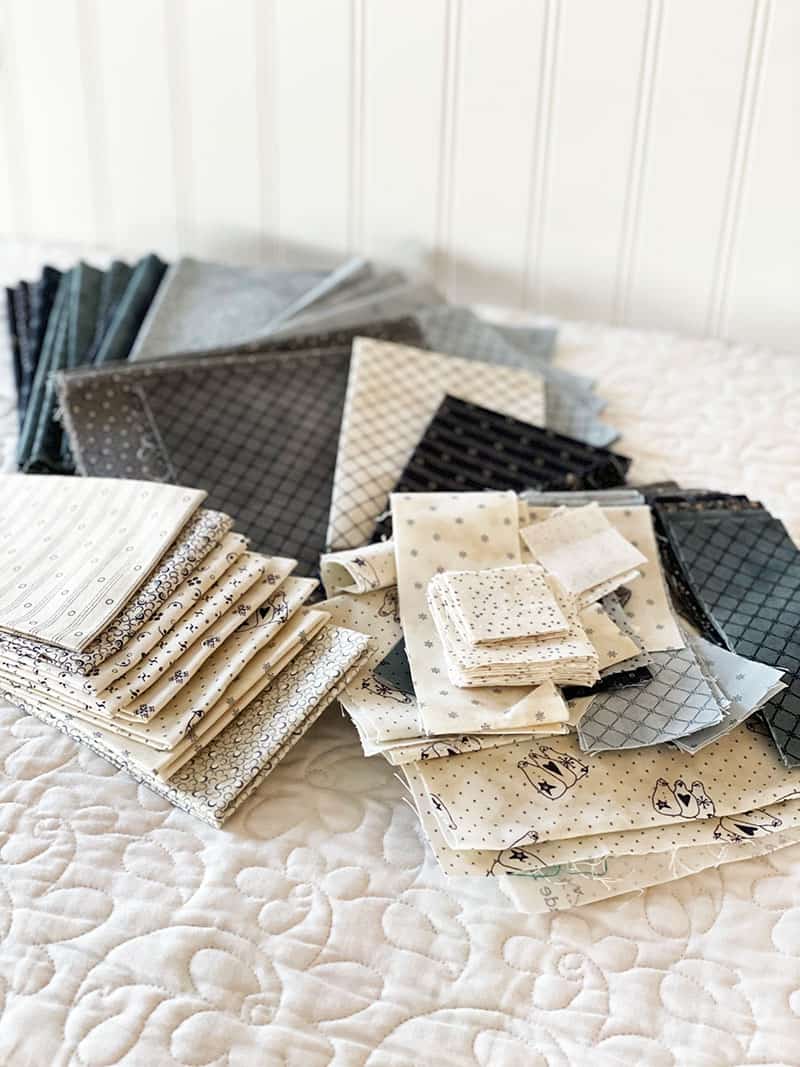 Quilting Life January Challenge: Project Scraps
Over the past few years I've shared a few different monthly challenge ideas with scraps and organization. Last year I challenged readers to make projects with a different pre-cut from January through July and then suggested making scrappy backings in August. (You can see all of those posts here). But life got really busy in the fall with project and manuscript deadlines, and I didn't post challenges in the fall. So I've been thinking about a new way to approach my challenges and have come up with a fun but not stressful plan for 2021.
January Challenge Video
This year I want to make the challenges simple and fun–and completely customizable. I want you to be able to achieve a simple goal each month that you need to accomplish. I want to be able to do the same each month. And, I think it will be fun if I'm also able to give you an update at the midway point of the month…a progress check up! So set each monthly challenge for yourself as you see fit–skip the ones you don't want to do, and have fun! I've filmed a short video on the challenge that you can watch above (it's about 5 minutes). It will be on the YouTube channel on Saturday, but I'm sharing it here first.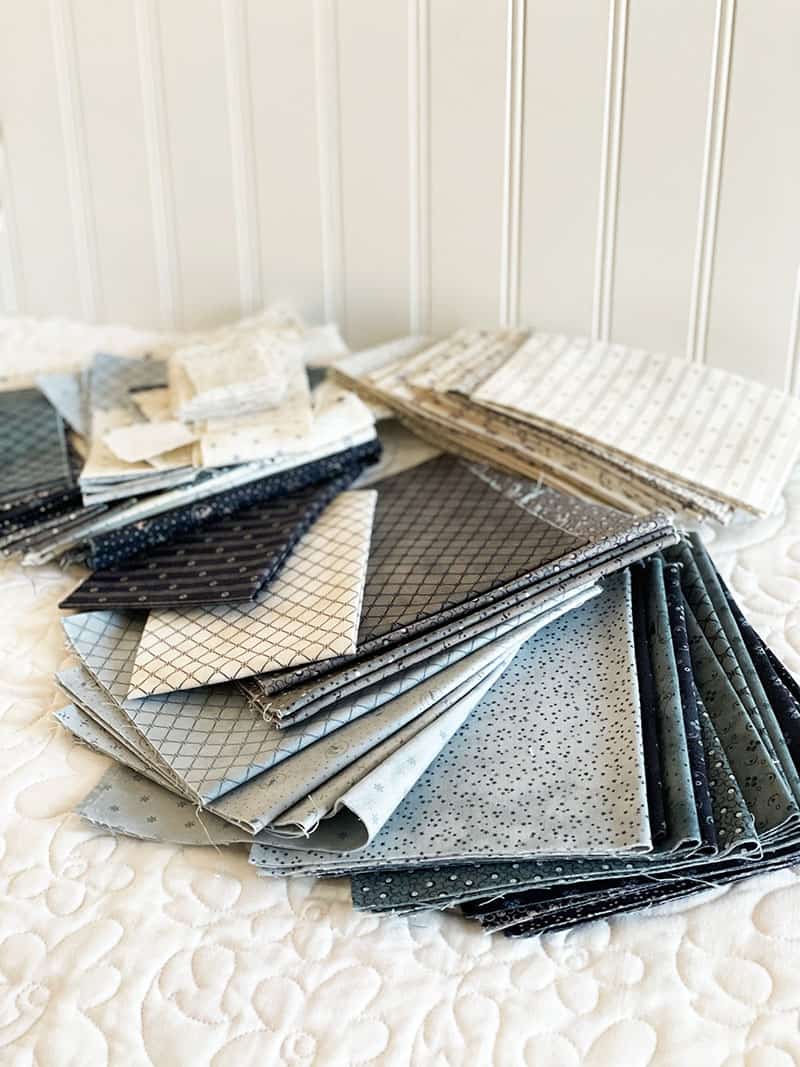 Project Leftovers and Scraps
I have leftovers and scraps from previous projects that I just can't bare to get rid of. While I generally sort project leftovers from my own collections by color or size, I've been keeping scraps from other designer collections together in hopes of someday making another project. So this month I'm going to start with challenging myself to make a project from some favorite project leftovers–Snowman Gatherings from Primitive Gatherings.
The Original Snowman Gatherings Project
My original Snowman Gatherings project was a fun table topper I made for Quilts & More magazine a few years ago. In fact, it was when I got it out the other day to place in my family room that I came up with this idea. I knew I had the scraps somewhere…and I knew it would be fun to make a project with them.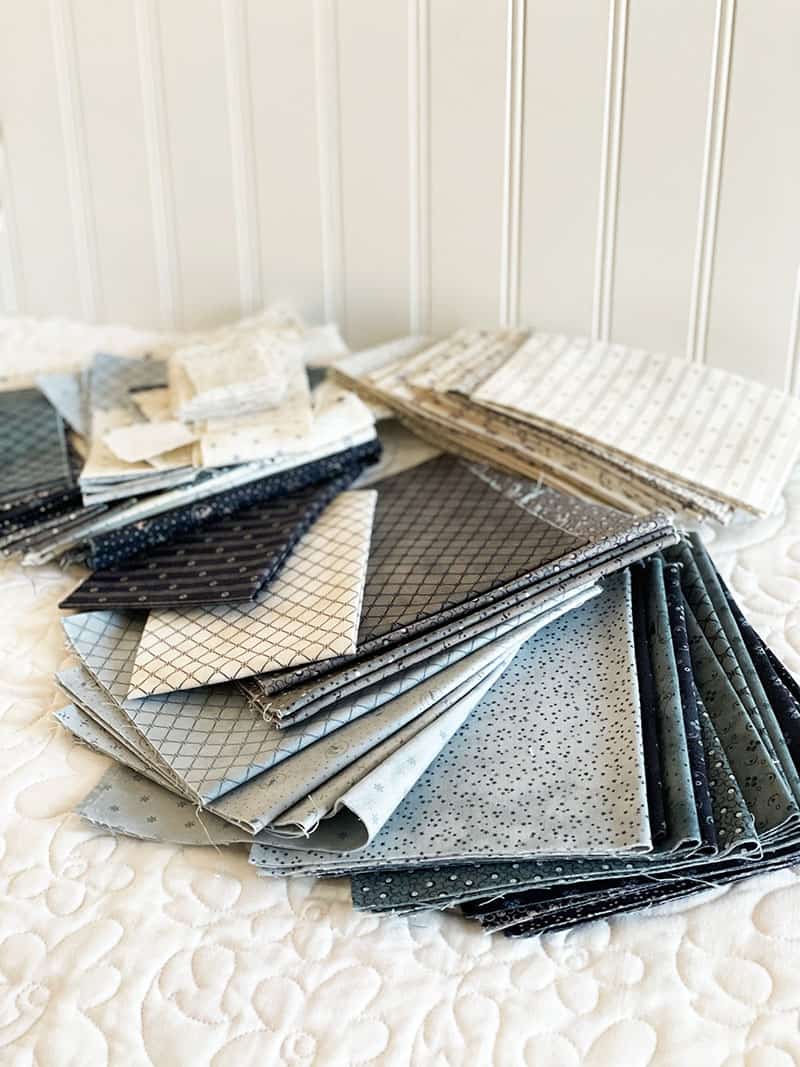 My Project
I haven't really fully decided on a project yet. I have a couple in mind that I'm thinking over. But I am going to iron the fabrics today so they'll be ready to go when I make a decision. And I'll share my project with you next month when I share the February challenge.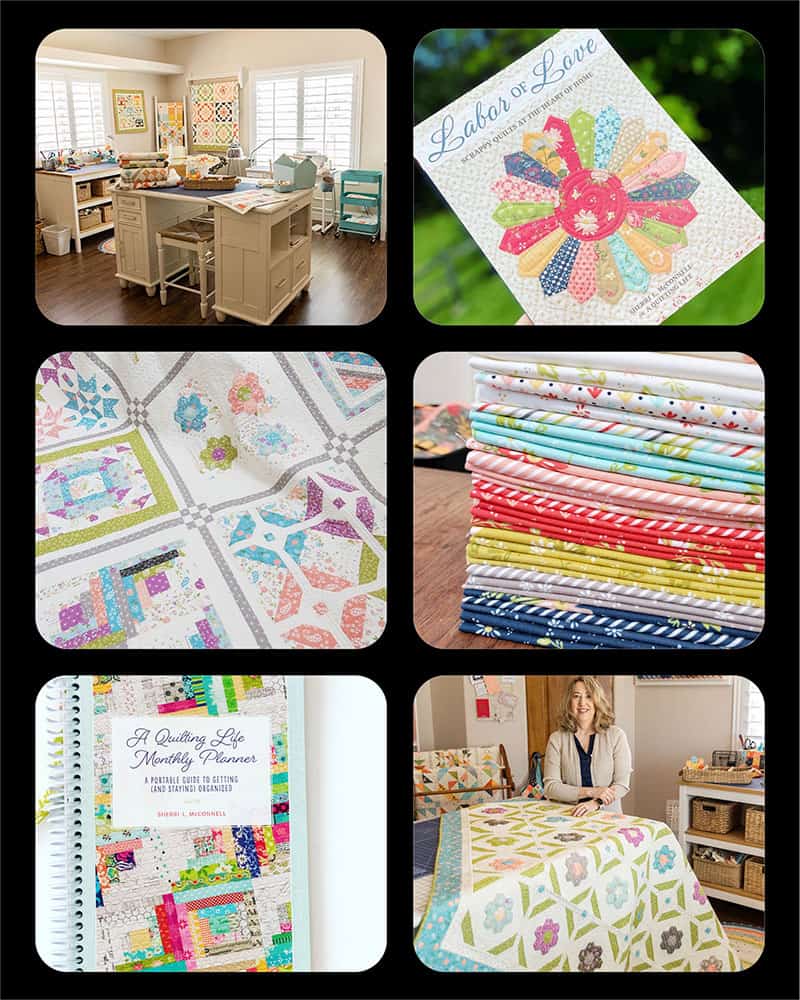 Coming Up…
Tomorrow will be the first Saturday Seven post for 2021–yay! And yesterday Chelsi and I taped our next podcast episode which will air on Monday, January 4th. We had such a great time talking about goals and both got terrific ideas from one another. We are so very hopeful for 2021 🙂
Have a wonderful day…and thanks so much for stopping by!