Hello, friends and happy February! January was a busy month here, but February is about to get a lot busier. Over the weekend fabric sample yardage from our next collection arrived, and I'm beginning the new sewing today! I can't wait for you to see the new fabric, patterns and quilts next month 🙂 Today I'm sharing the Quilting Life January 2022 Favorites along with the February $5 pattern and a few more fun things. My favorites posts include a round-up of the top-read posts along with things I worked on throughout the past month and some new favorite finds.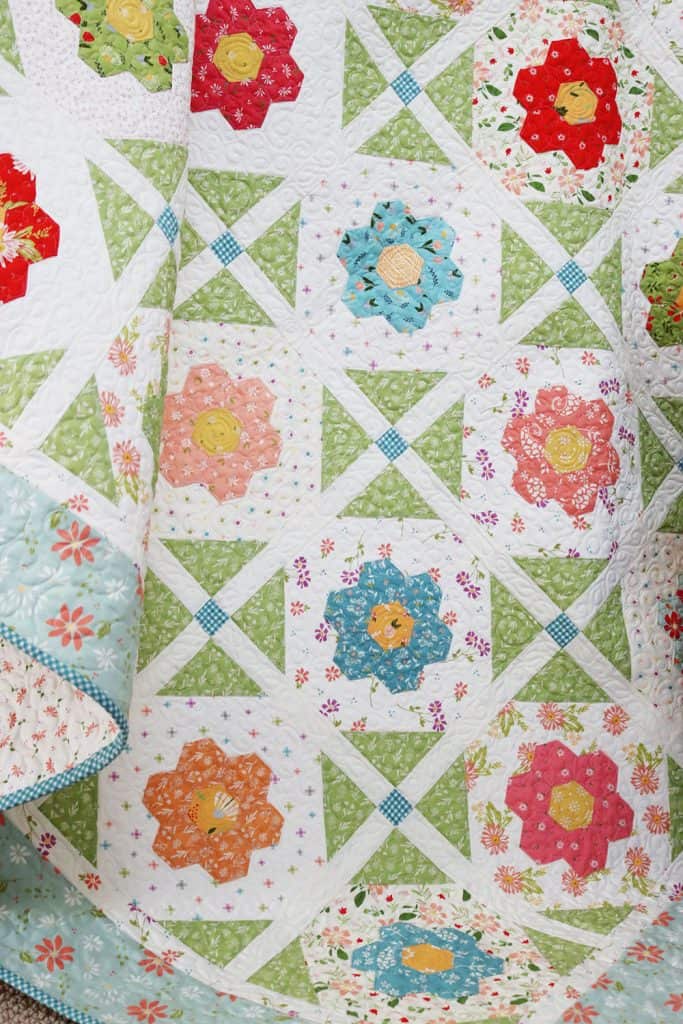 Quilting Life January 2022 Favorites
Most Read Posts
Here are this month's top five most-read posts. (It's always so much fun to see what you enjoyed the most):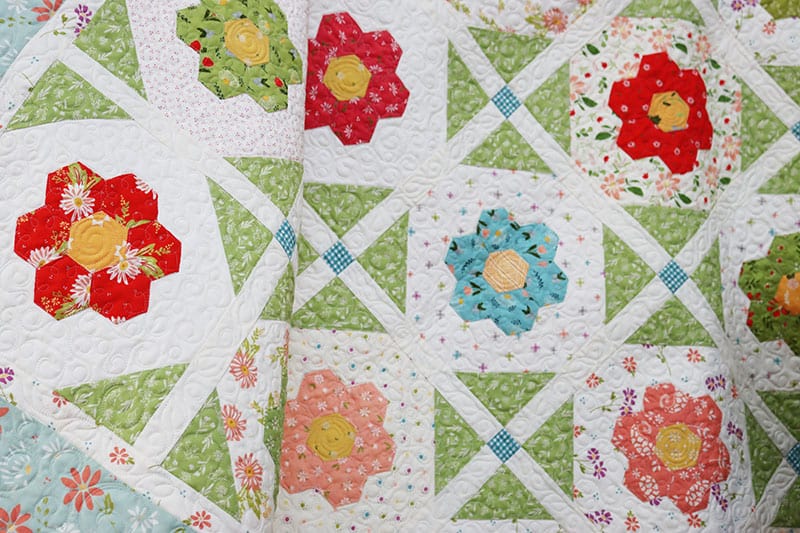 Made
In January I was able to accomplish my goal of finishing up my Bouquet Lap Quilt. In fact, I finished up the binding just this weekend and got a few photos. I also got back to work on my Sampler Spree quilt blocks and made a couple of small table runners in Urban Farmhouse Gatherings II fabrics. Along with sewing, I also did all of the designing for the new patterns coming next month, so I was actually on my computer more than on my sewing machine in January I'm guessing!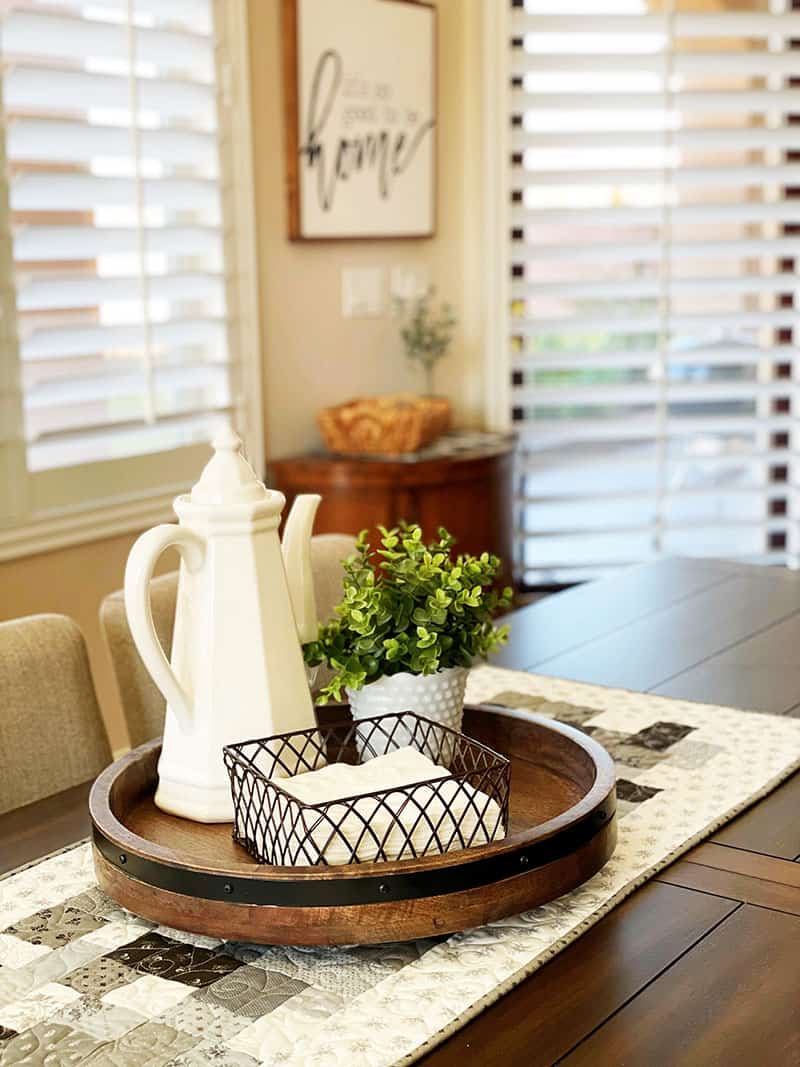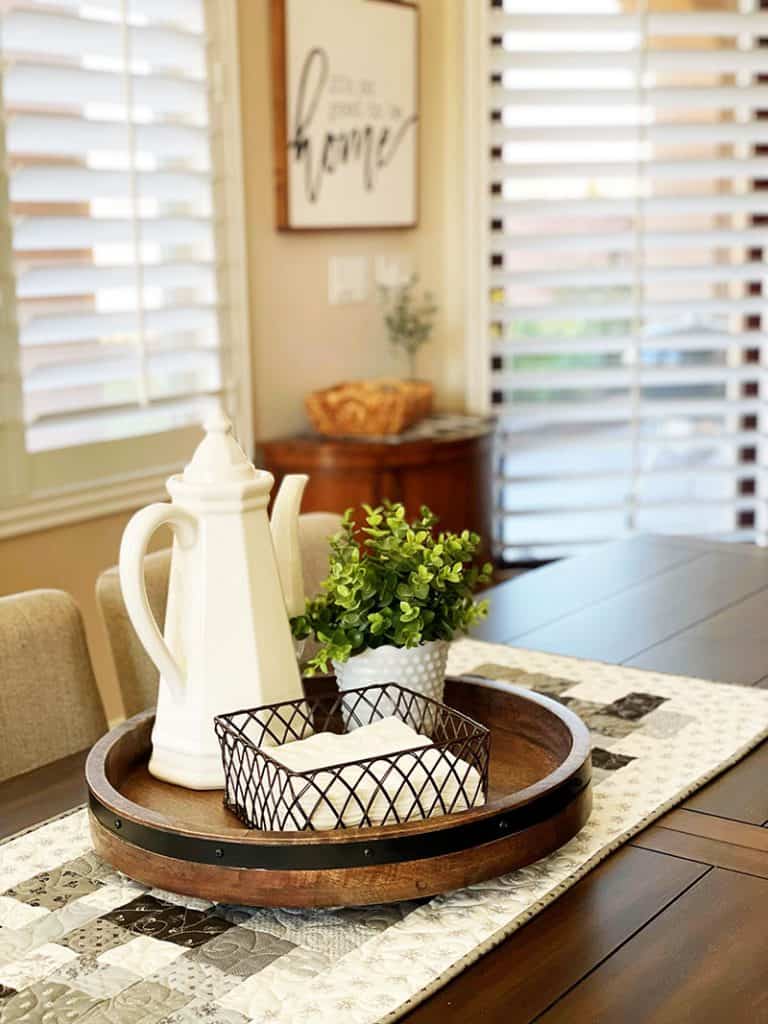 Things I'm Loving Now
Here are some of my favorite things from January 2022:
I learned about the AnyList app which I'm using for my groceries and errands now.
A new-to-me program: We began watching All Creatures Great and Small and immediately binge-watched season 1 to get caught up.
I started my Quilting Life Patreon Community and am super excited for the opportunity to be able to share quilting and organizing patterns, tips, and more with this group.
February 2022 Quilting Life $5 Pattern
This month (in honor of Valentine's Day) I'm sharing the Homebody Wall Hanging pattern for $5 in paper and PDF. You can find it in my Etsy shop here.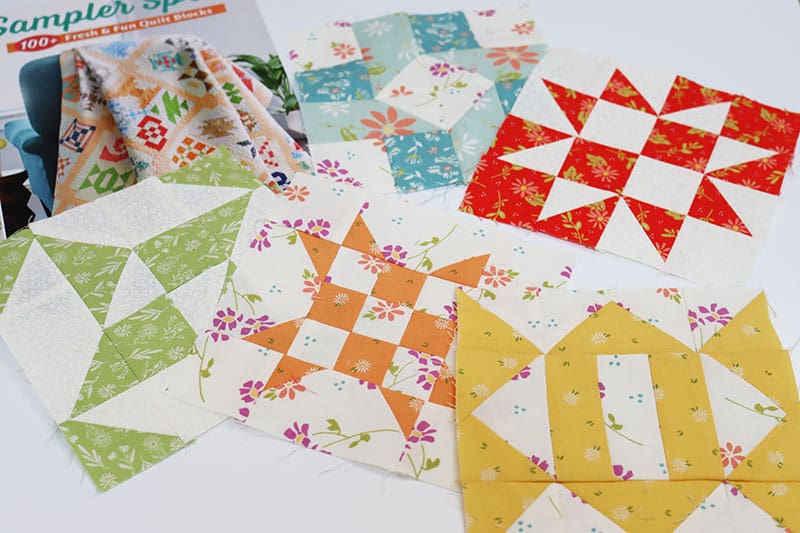 Coming Soon
If you still have questions about the 2022 Free Mystery Block of the Month quilt, you can find most of the answers (and fabric requirements) in this post. The February blocks and video will post here on the blog this Thursday, February 3rd.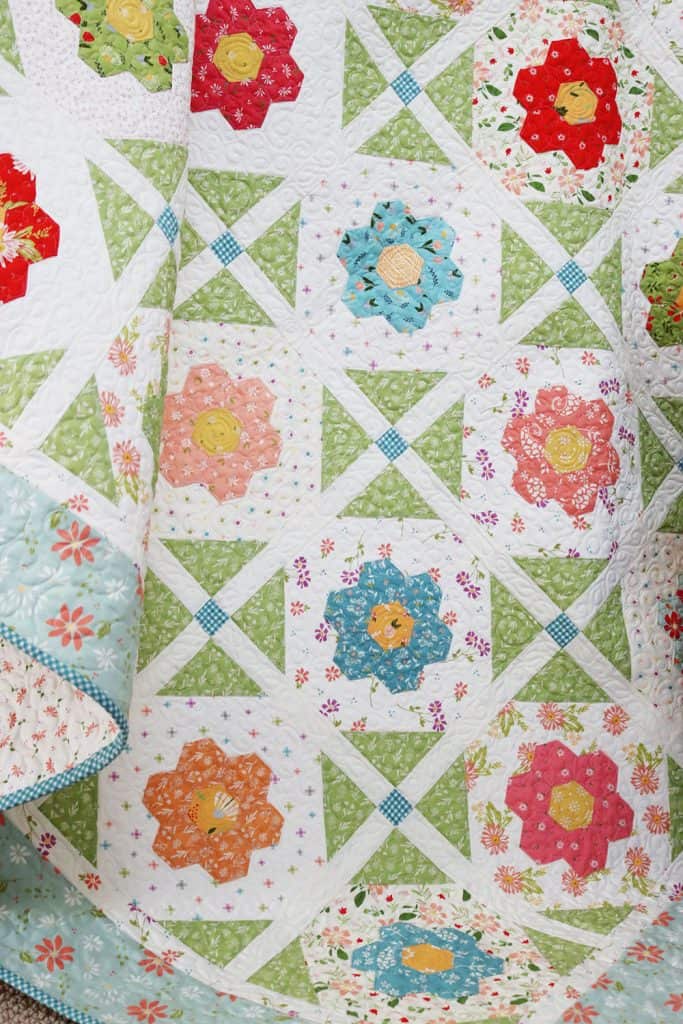 Thanks so much for stopping by to read the A Quilting Life January 2022 Favorites post. If you're looking for more project inspiration, you can find all of the previous post in this series here.