Hello and happy Friday, friends. Today I'm sharing a tutorial for one of my favorite gift projects, a Quilted Patchwork Bag. I first shared a pictorial tutorial for this project several years ago, but realized it might be better shared through a video.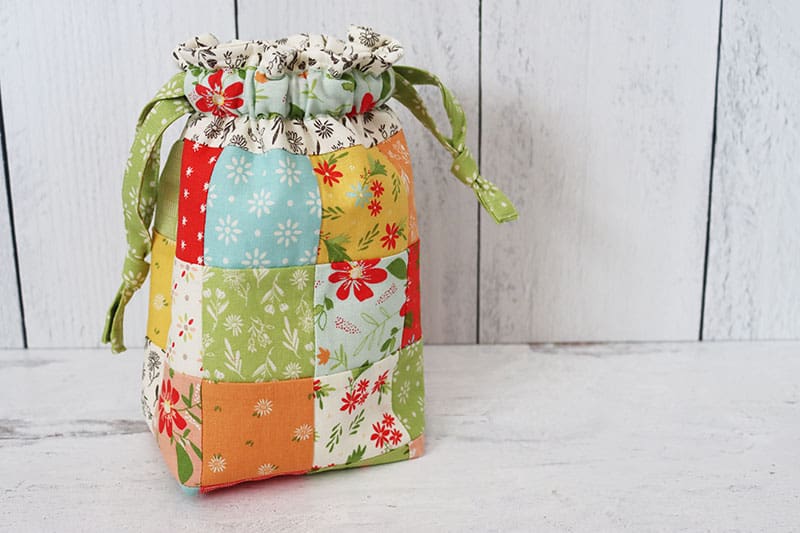 Quilted Patchwork Bag
This quilted patchwork bag is a fun project. It's perfect for storing sewing supplies, make up, and is especially fun when used as a gift. Fill it with your favorite notions for a quilting friend, or add goodies for a fun neighbor gift during the holidays. I used a Mini Charm Pack of our Summer Sweet fabrics for my new version of the bag. I also used some scraps for the top band, lining, and drawstring ties. But using ribbon or twill tape for your ties will help bag construction go even faster.
Patchwork Bag Video
This video is only on my YouTube channel for now… go here to watch it on my YouTube channel.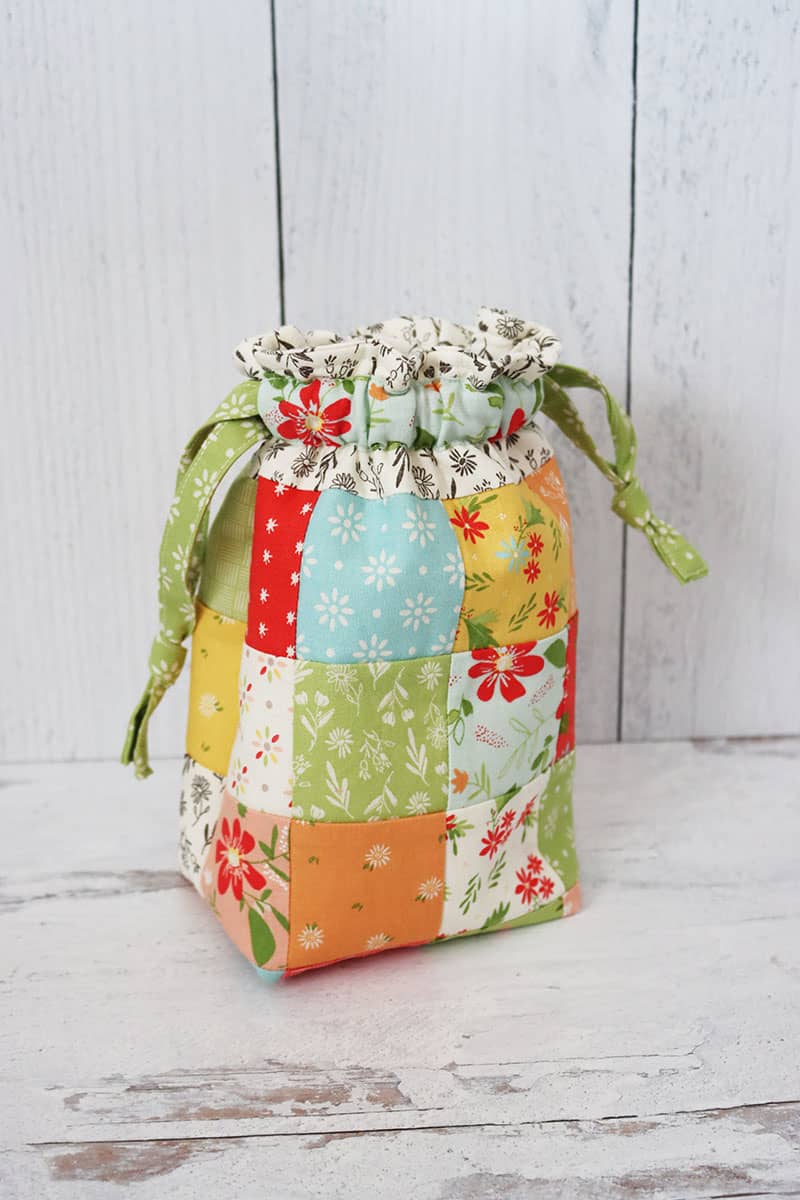 Patchwork Bag Links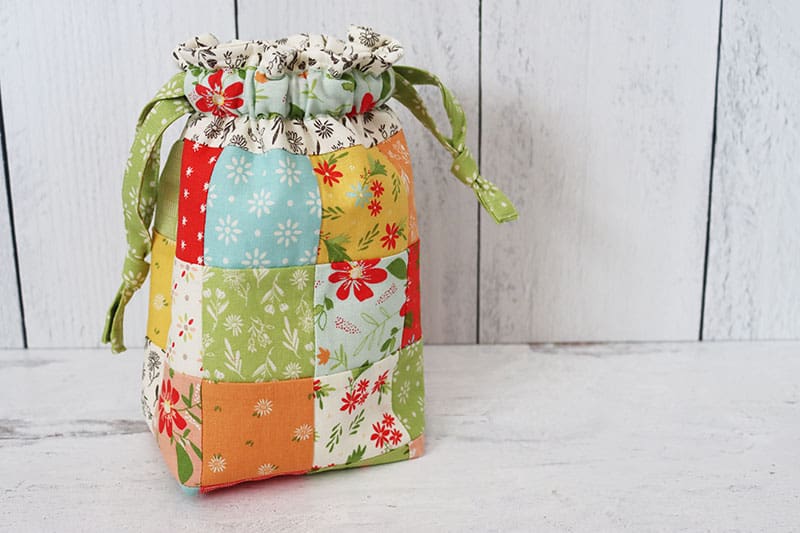 More Small Project and Mini Charm Project Ideas
I hope you'll enjoy making one of these patchwork bags, or two or more! They really are terrific for gifts and for the holidays. Happy quilting, and thanks so much for stopping by!