Hello friends, and happy Monday! I hope you had a wonderful weekend. And while I know it is just the final week of October, it really is time to begin thinking about the holidays. So today I'm sharing my first of several holiday-themed posts. I hope you'll enjoy and find some fun ideas for Quilted Christmas Decor Projects!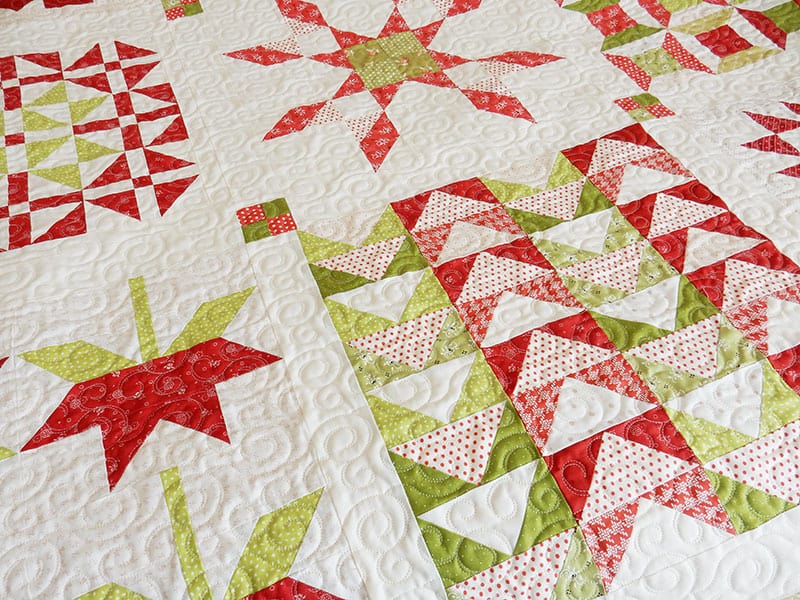 Quilted Christmas Decor Projects
Today I'm sharing an assortment of my favorite quilted Christmas projects. I have a short video to share the projects, and I've included pattern and tutorial links. Plus, I'll be sharing more ideas soon. I have a new Christmas quilt I just finished up over the weekend, and as soon as it's quilted I'll share the pattern.
Christmas Decor Projects Video
Watch the Christmas Decor Projects Video above, or go here to watch it on my YouTube channel.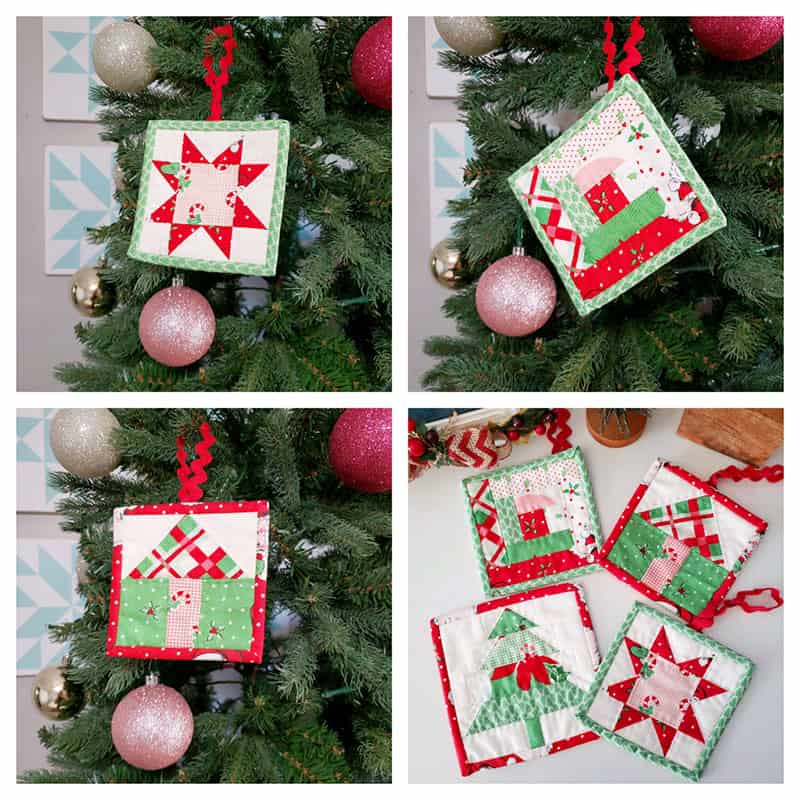 Christmas Ornaments
In the video I share two different ornament patterns. The Christmas Houses are a free tutorial you can find here, and the remainder of the ornaments can be found in this pattern.
Christmas Pillows
Christmas pillows are one of my favorite things to make. You can find the free tutorial for the Embroidered Christmas pillow here. And find the free tutorial for the Patchwork Christmas Tree Pillow here. Finally, you can find the Dresden Christmas Pillow pattern in my first book here.
Christmas Stockings
I shared my favorite mini Christmas stockings from this pattern in the video. I also have a larger stocking tutorial I love that you can find here.
Christmas Table Runners & Toppers
You can find the tutorial for my Simple Christmas Table Runner here. And I also shared a Christmas Table Runner with a tutorial in two parts: Find Part I here and Part II here. Additionally, you can find the pattern for the Christmas Candy Box Topper here.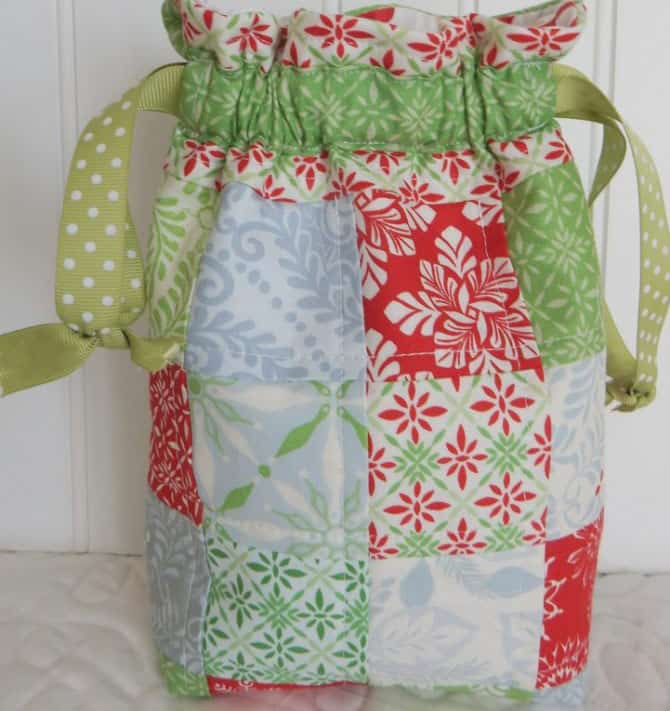 More Quilted Christmas Decor
I also shared the Christmas version of my Patchwork Gift Bags (pattern link and video tutorial here). And finally, I shared this fun Mini Christmas Quilt that would also be great for a small pillow (tutorial here).
15 Things to Make for Christmas
I also shared a post last year with 15 Things to Make for Christmas. While some of the projects are included in todays post, there are also several other projects included here.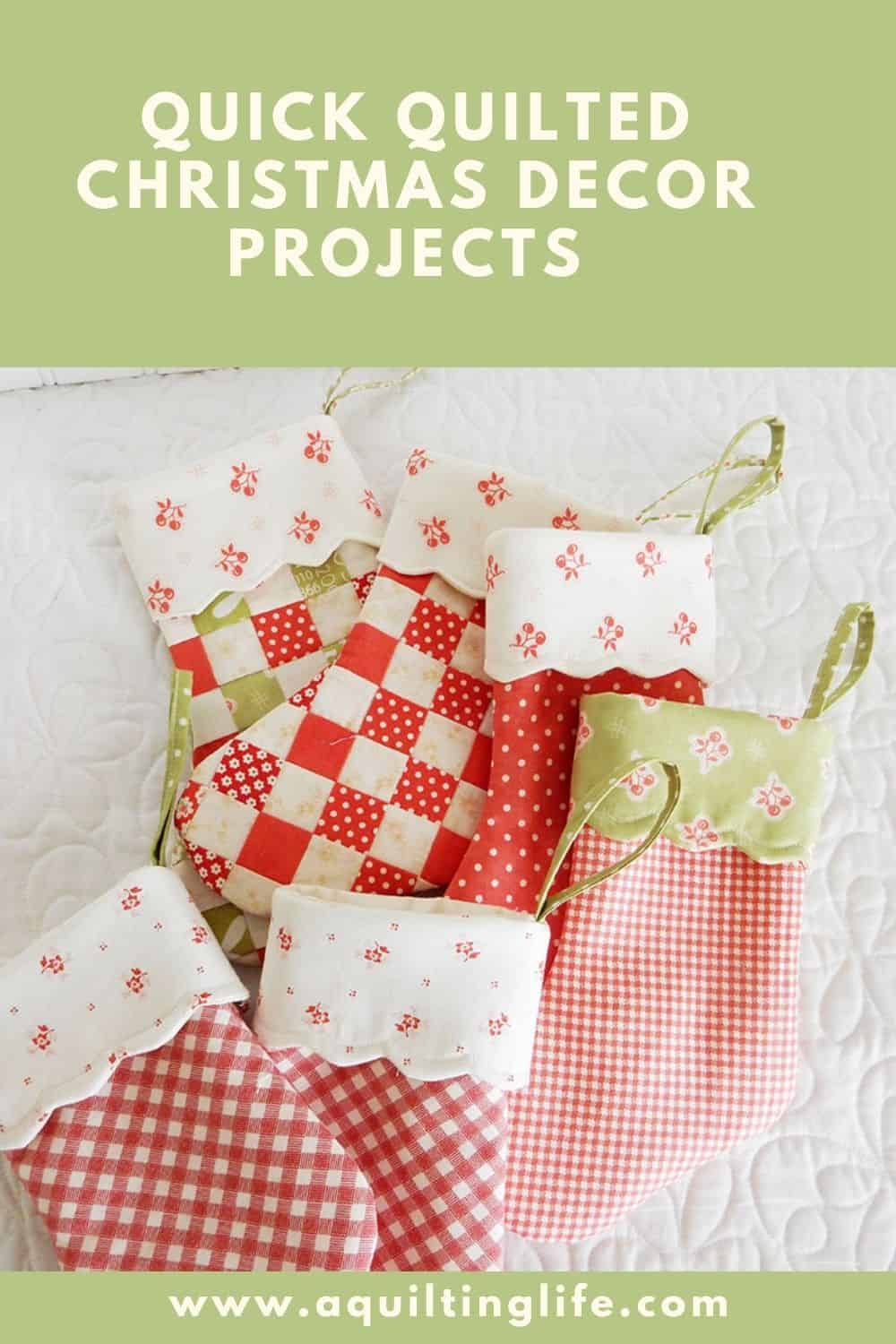 I hope some of these Quilted Christmas Decor patterns will give you some inspiration for getting a start on your holiday sewing. I can't wait to share more ideas for quilts and more!
Happy quilting, and thanks so much for stopping by!