Hello, friends, and Happy Wednesday! Today I have two fun things to share with you–my new Fresh Picked Fat Eighth Quilt and Moda Block Heads 3 Block 42. My new Fresh Picked quilt pattern was included in the Balboa Project packages, and since those have shipped now I'm able to share this fun quilt!
Fresh Picked Fat Eighth Quilt
I had a lot of fun making the Fresh Picked quilt with some of my favorite prints from our Balboa collection. I used the suns in multi-colors on cream for a sashing that just sparkles. And I used one of my favorite prints–the orchid roses on aqua for the border.
Fresh Picked Quilt Video and Links
You can watch the short video on this quilt above, or go here to watch it on my YouTube channel.
Moda Block Heads 3 Block 42
And now for this week's Moda Block Heads block 🙂 Block 42 is a fast and fun block shared with us by Joanna Figueroa. It was fun and simple to make, and would make (as so many of them will) a terrific scrap quilt block.
Block 42 Tips and Links
Since Joanna's block pattern is sized for 6″ and 12″ blocks, I made the 6″ blocks and added background rectangles so my block would finish at 8″. (Add 2 rectangles 1 ½″ x 6 ½″ to the left and right sides of the 6″ block and 2 rectangles 1 ½″ x 8 ½″ to the top and bottom of the 6″ block if you are making 8″ blocks).
Go here for this week's pattern from Joanna Figueroa (remember that block patterns may not be available until 8 a.m. CST).
Moda Block Heads 3 Designers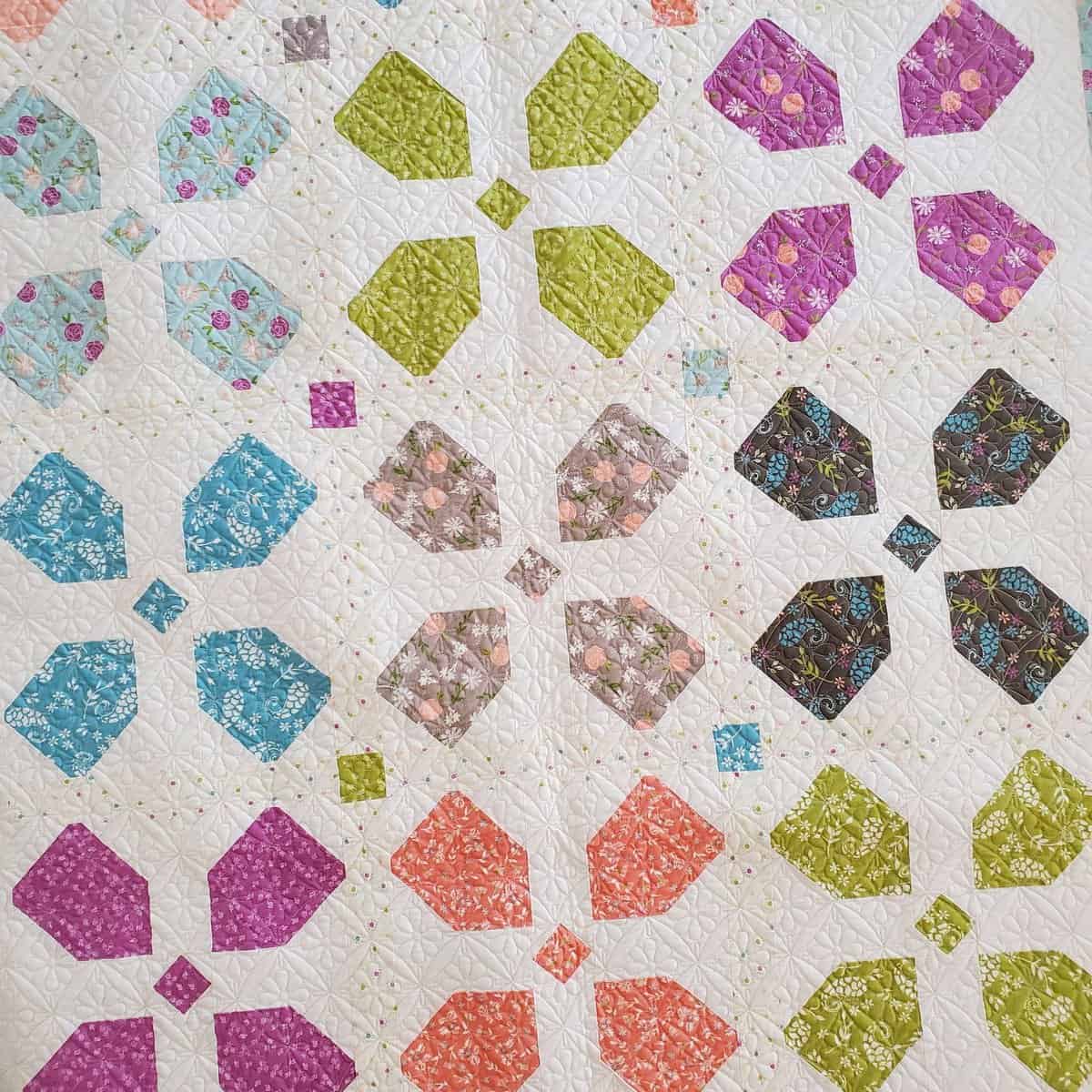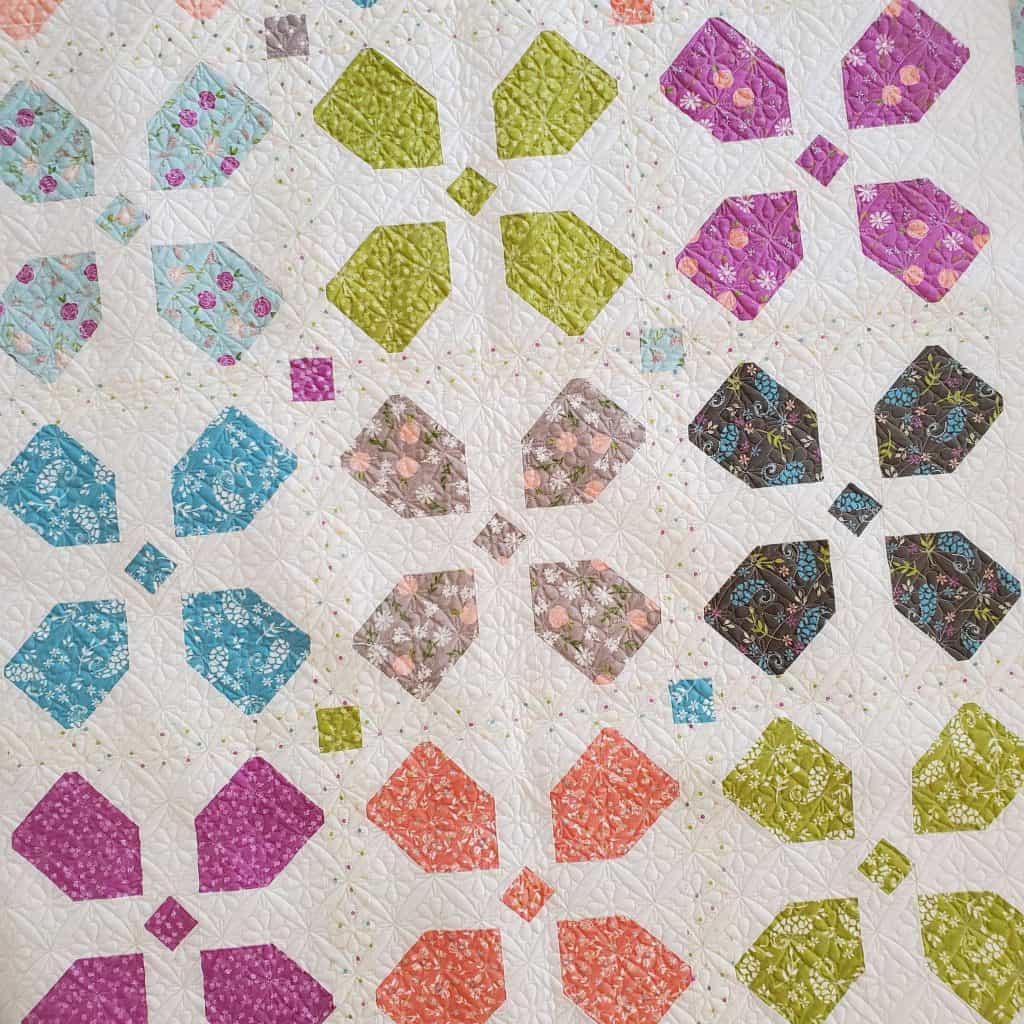 Happy Days Project Packages…
I'll be sharing a bit more about this later this week…but the Happy Days Project Packages are also in the shop for pre-order here. These packages will include 12 fat quarters from our Happy Days collection, two new patterns (one designed by me and another by my daughter Chelsi), and a favorite notion. Please order this pre-order package separately from other items.
Happy quilting, and thanks so much for stopping by!