Hello, friends, and happy Thursday! Today I'm sharing my Quilt Works in Progress July 2021 post. I know we're already half-way through the month, but I've been sewing a lot this month and haven't had time to make an accounting until now. There are some things I can't share just yet…but very soon. In fact, beginning tomorrow we can share our next fabric collection, so stay tuned! First, though, here are my in-progress projects that I can share now.
Quilt Works in Progress July 2021
I'm usually pretty good at keeping up with my deadlines, but last month I got a very important deadline wrong. So when I found out that the share date for our new fabric and quilts was about three weeks earlier than I had planned, I had to get moving (sewing)! Needless to say, the past several weeks didn't exactly go as planned; however, I'm caught up now and back to a much nicer pace of life.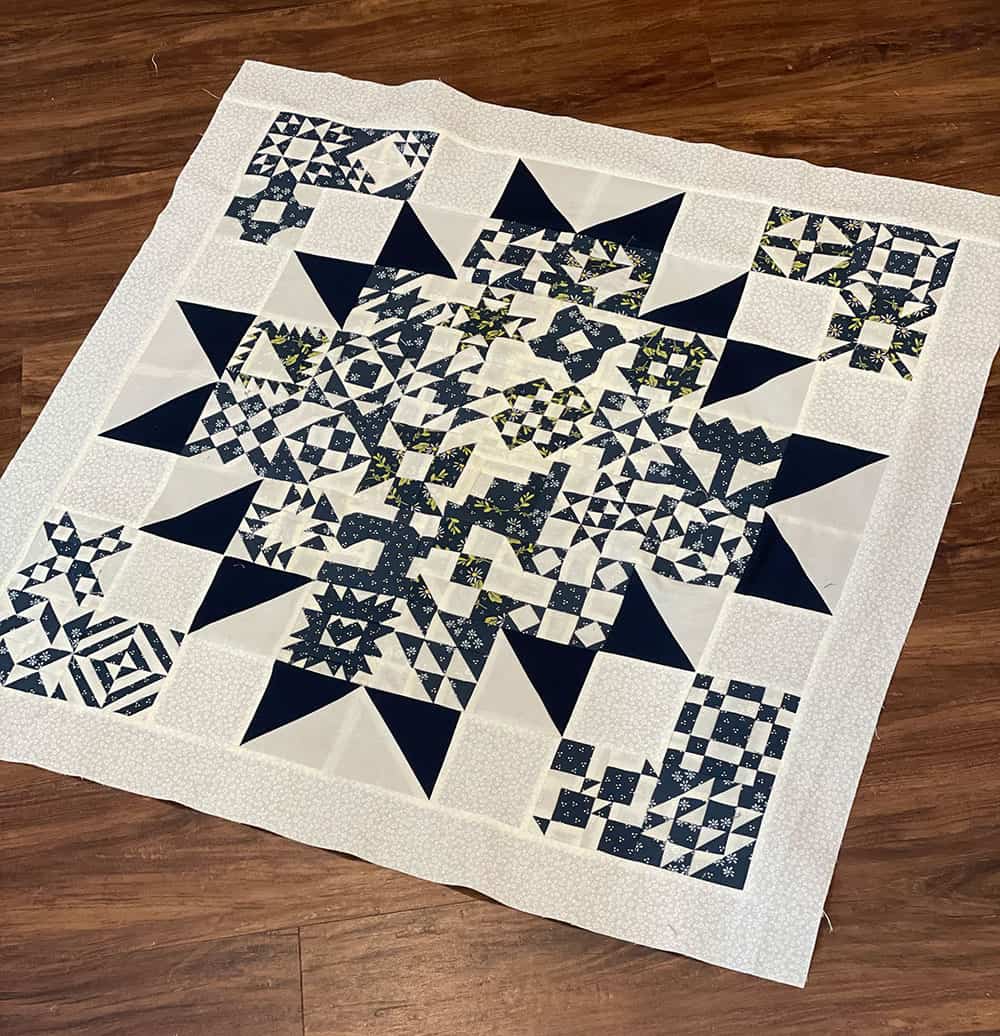 Sewcialites Wall Hanging
Finishing up my Sewcialites Wall Hanging was a big win for me this month. I got behind with the blocks early on and was just so happy I was able to catch up before the sew along finished. This quilt is at the quilter's now, so I'll share it finished when I get it back. You can find the Sewcialites free block patterns here. Also find a few navy bundles with the Happy Days prints I used in my quilt here. And find the American Blue Moda Bella I used for contrast here.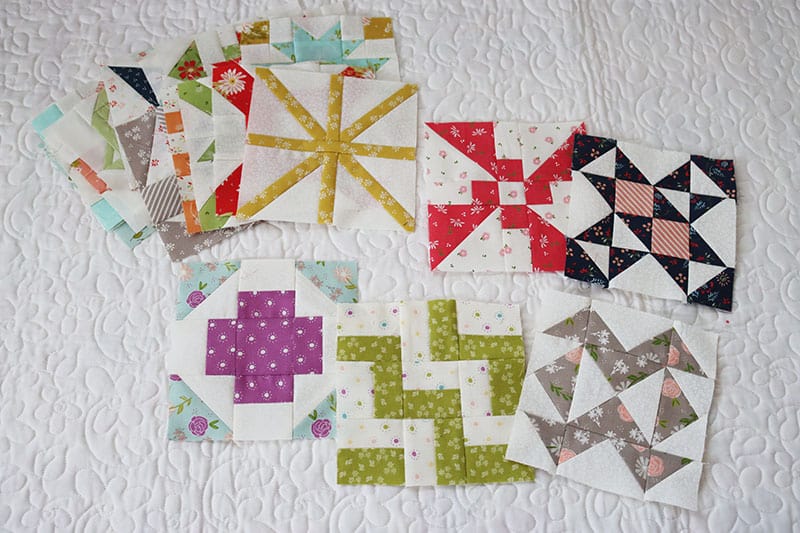 Sampler Spree Blocks
I've now finished up 21 blocks for the Sampler Spree Quilt Along which means I'm about one-fifth of the way there. I actually just posted in greater detail about these blocks yesterday on this post (see that post here). And please note that you do need the Sampler Spree Quilt Book in order to sew along for this one.
New Fabric Sewing
I've made four large quilts, two table toppers, and a table runner in just the past few weeks–all from our brand new fabrics. Everything is finished and bound except for one quilt I'm still waiting on from the quilter. (You can see a sneak peek in today's video of a fun text print included with the new collection. I used it as a backing fabric on several quilts and have two of those quilts folded up on the table in the video). I still have a lot of other projects I want to make with these fabrics. This might be my favorite collection we've designed to date:)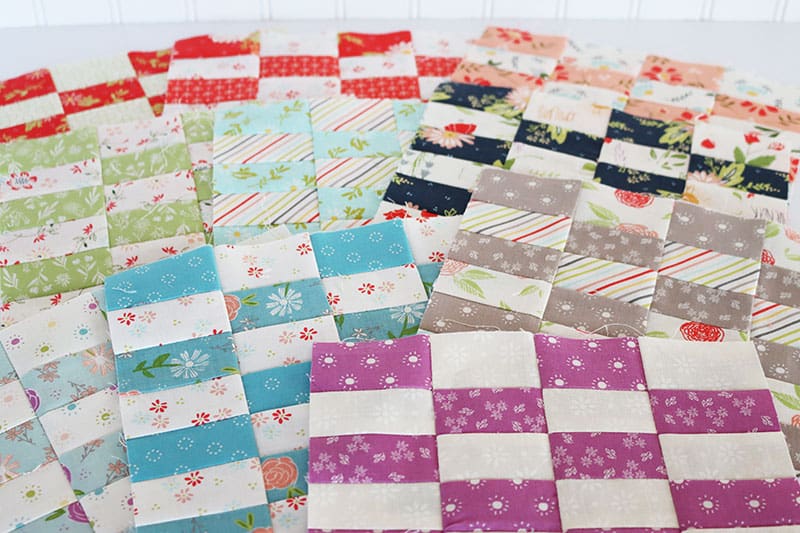 Other Project Plans
I'm continuing to work on a few other quilts and am starting a few new project this month as well. You can hear about them in the video in greater detail, but they are linked below.
Works in Progress July 2021 Video
Watch this month's Works in Progress video above, or go here to watch it on our YouTube Channel. In the video I'm able to give even more details about all of the projects I've been working on.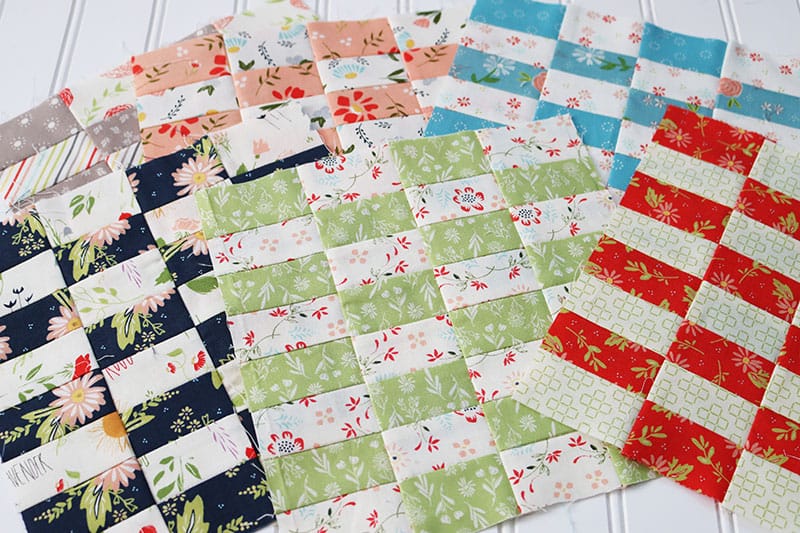 Coming Soon
Remember, be sure to stop by tomorrow to see the brand new fabric we're sharing. Happy quilting, and thanks so much for stopping by!