Hello, friends, and happy Tuesday! Today I'm super excited to finally be able to share my Pumpkin Patch Quilt Pattern. I made this quilt nearly two years ago for publication in an American Patchwork & Quilting calendar. I'm excited to share that the quilt pattern is now available as an independent pattern. Keep reading for all of the details.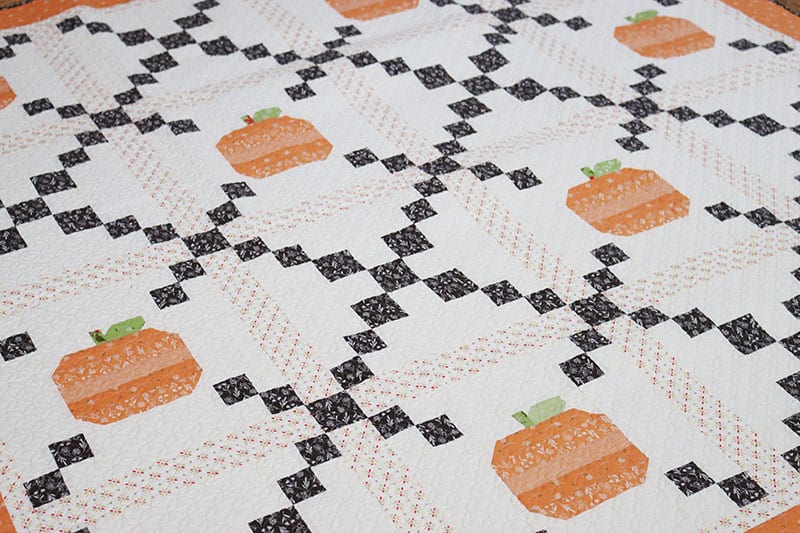 Pumpkin Patch Quilt
Pumpkin Patch Quilt Details
The Pumpkin Patch Quilt finishes at 63 ½″ x 63 ½″ and uses a combination of scraps and small bits of oranges and green prints along with background, sashing, border, and a contrast print for the chain blocks. I used our Summer Sweet fabrics for this quilt and had fun mixing the oranges, greens, and greys in that collection. I know Summer Sweet may be harder to find now, though, so I have a few fabric suggestions for you that will work perfectly for this pattern: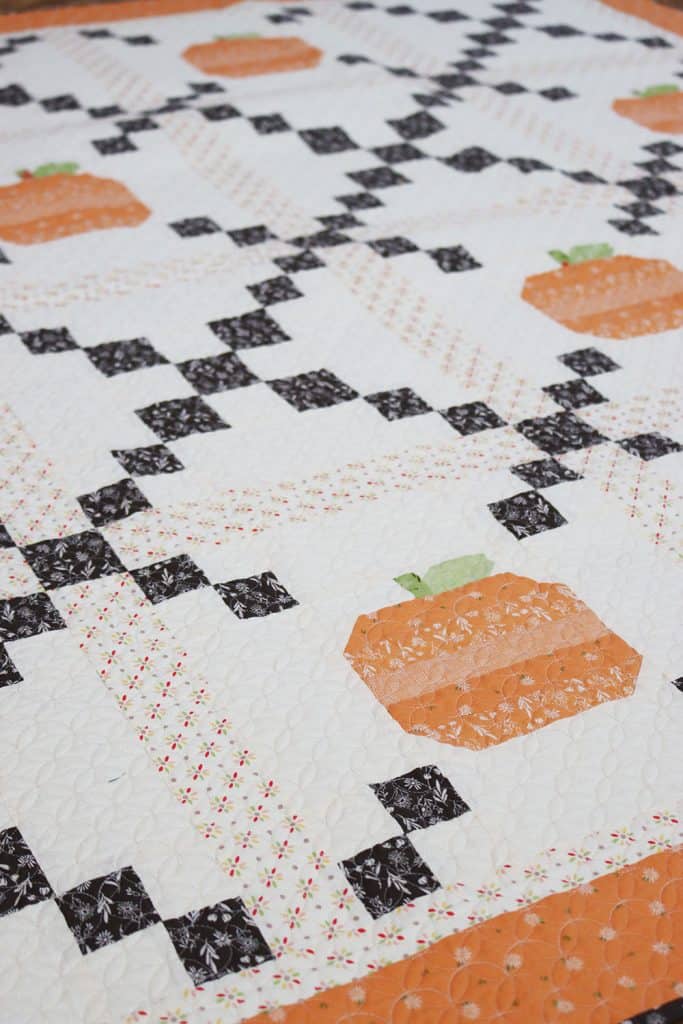 Quilt Links
You can find the Pumpkin Patch pattern in paper and PDF at the links below:
I hope you'll enjoy making this pattern. If you're in the mood for fall sewing, I also have some other fun fall designs: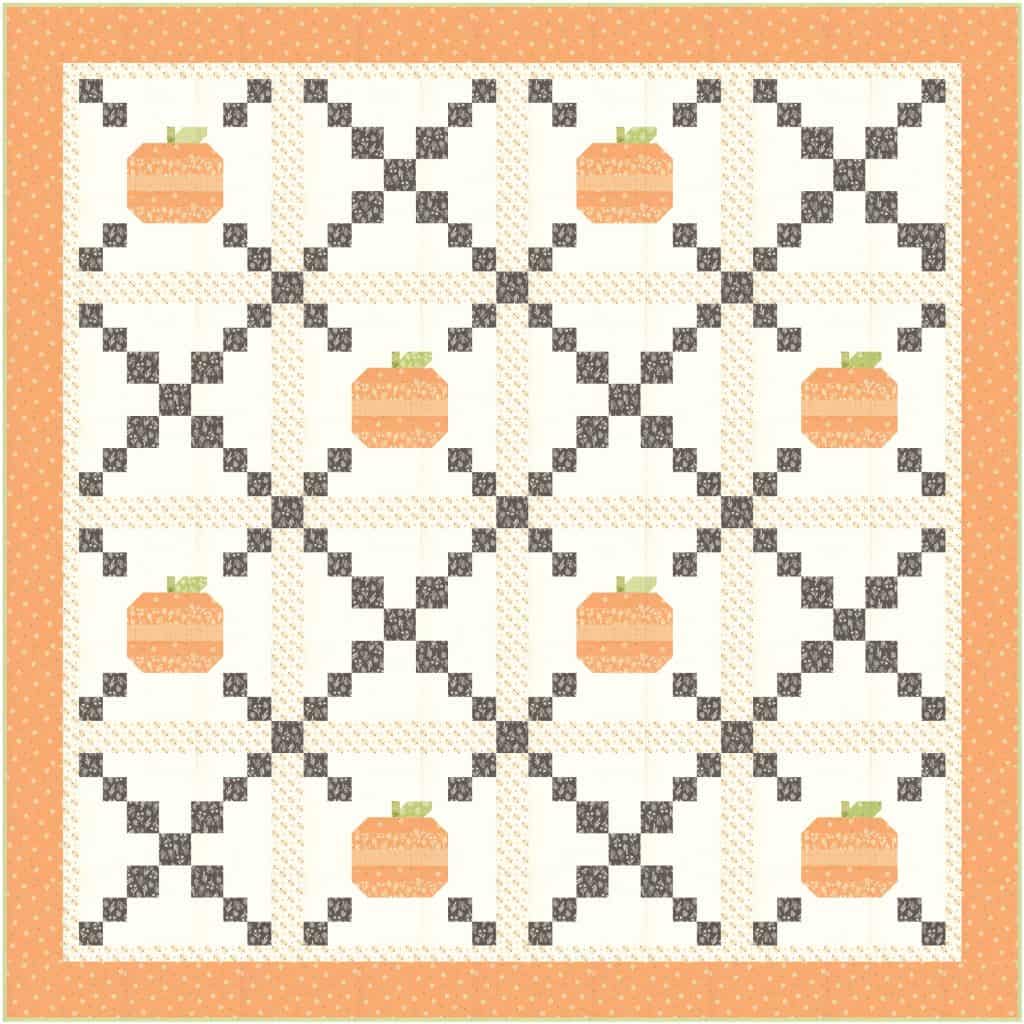 Pumpkin Patch Video
You can also watch the new Pumpkin Patch Quilt video above or on YouTube beginning August 26th.
Happy quilting, and thanks so much for stopping by!