Hello, friends! Today I'm so happy to be able to share a new quilt I've had to keep "under wraps" for quite a long time. I designed the Nine-Patch Square Dance quilt early last spring and pieced it with our Happy Days fabric collection in late July. By August it was off to American Patchwork & Quilting for photography and more so it could be included in an upcoming issue. I'm happy to announce that it will be included in the April 2021 issue which will arrive on newsstands next week. And even more exciting is the fact that American Patchwork & Quilting will be hosting a fun quilt along with this pattern beginning February 22nd.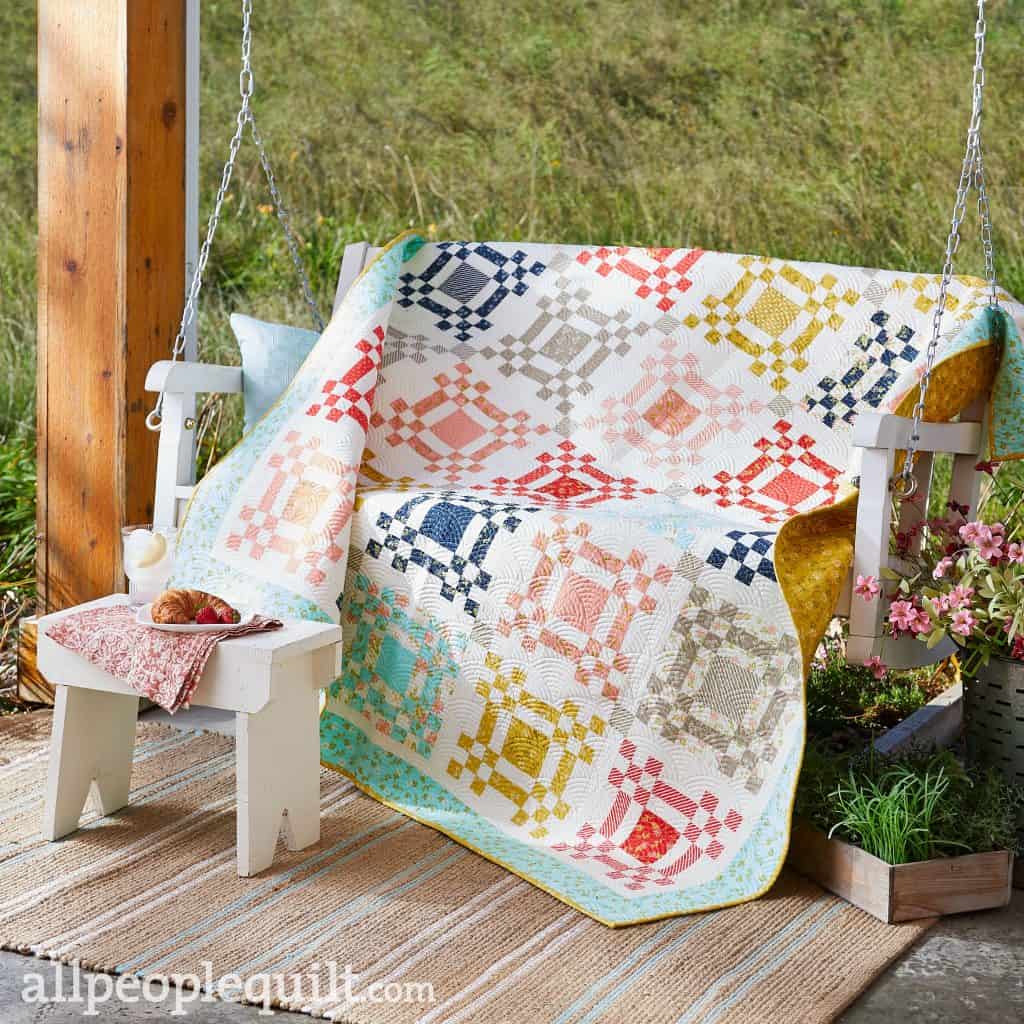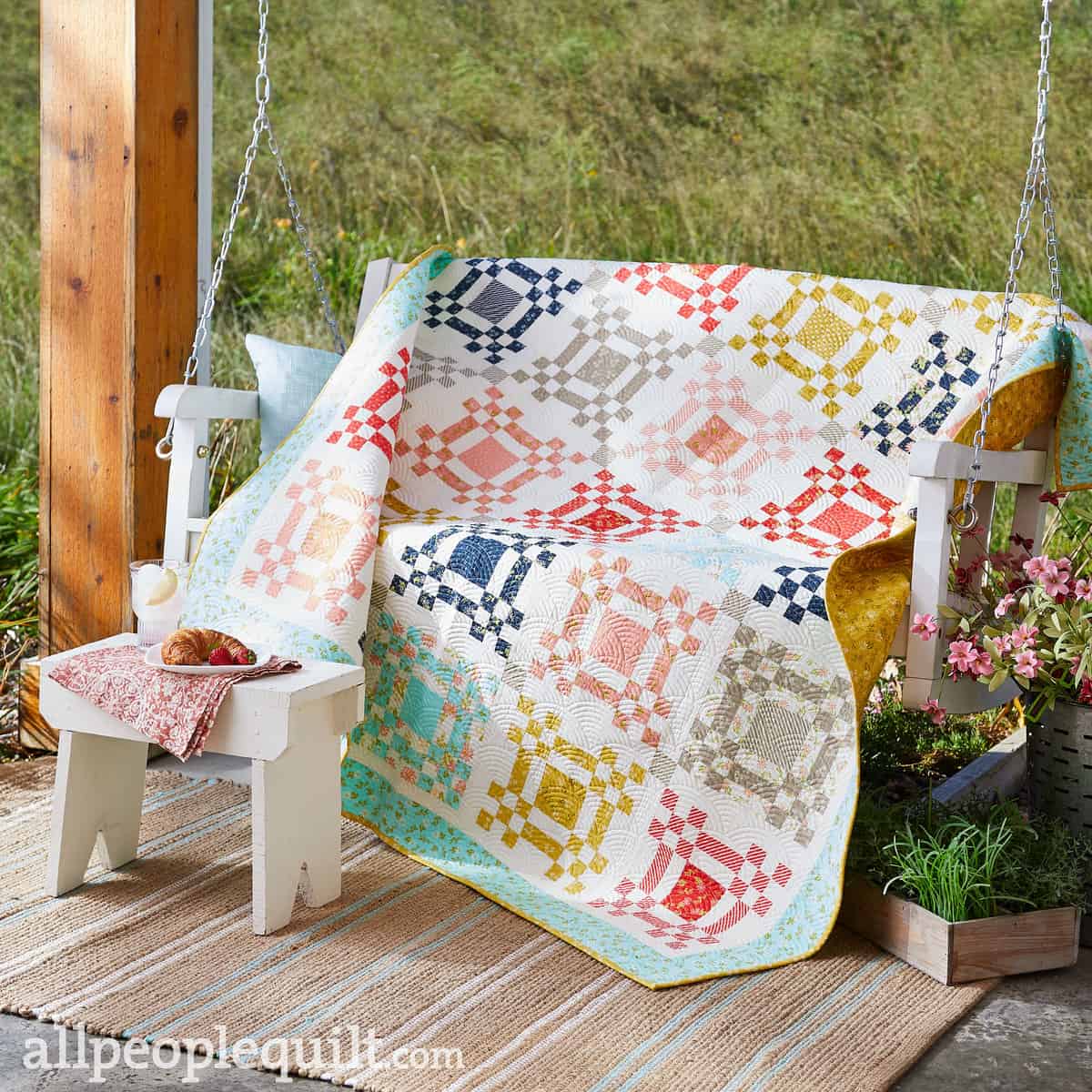 Nine-Patch Square Dance Quilt
I had so much fun designing and making this fast and fun quilt. It goes together with a Charm Pack and two Honeybuns which really speeds up the cutting process. Of course, this also makes a terrific scrap quilt since the pieces are common to those found in our stash. My friend Marion Bott did the beautiful all-over quilting design on this quilt.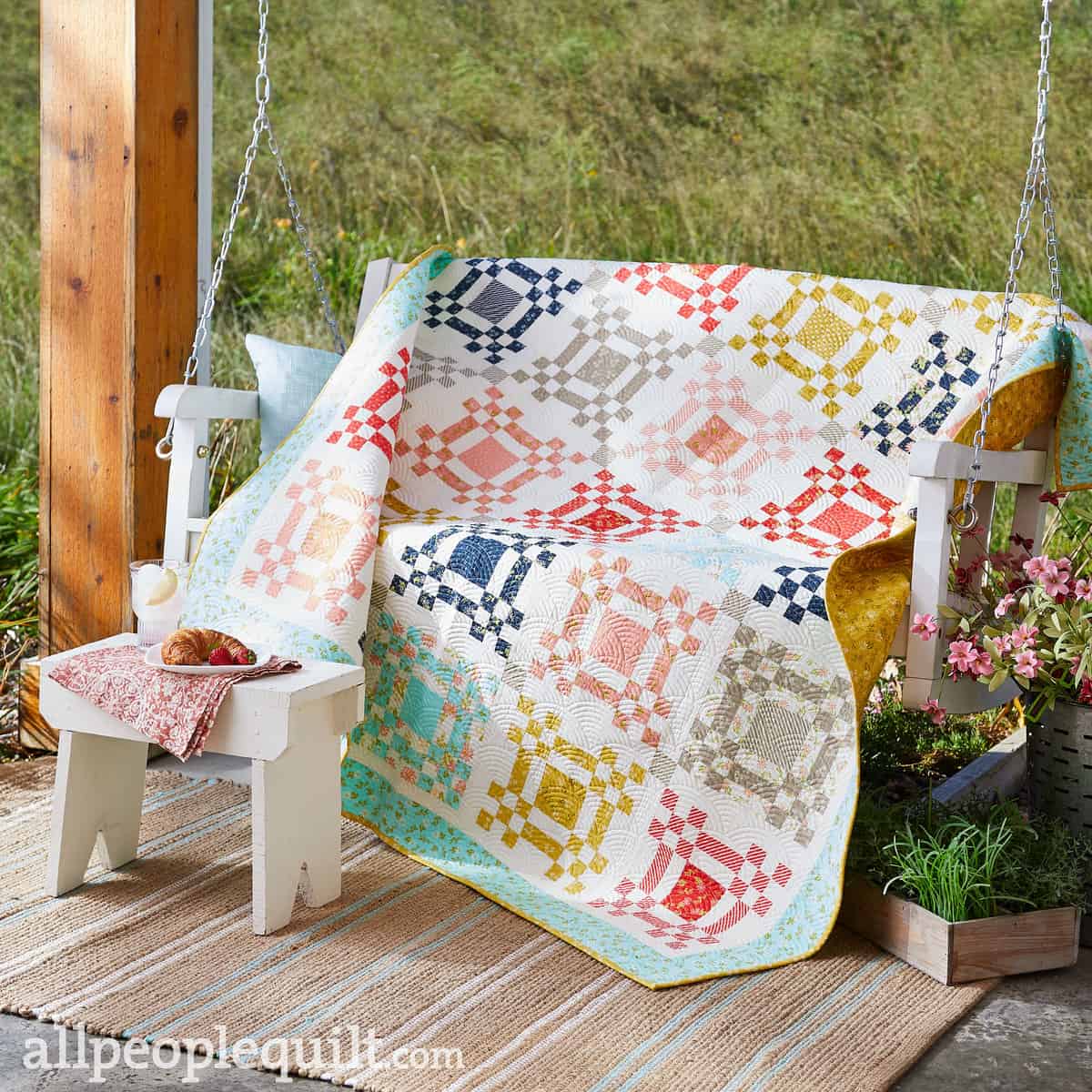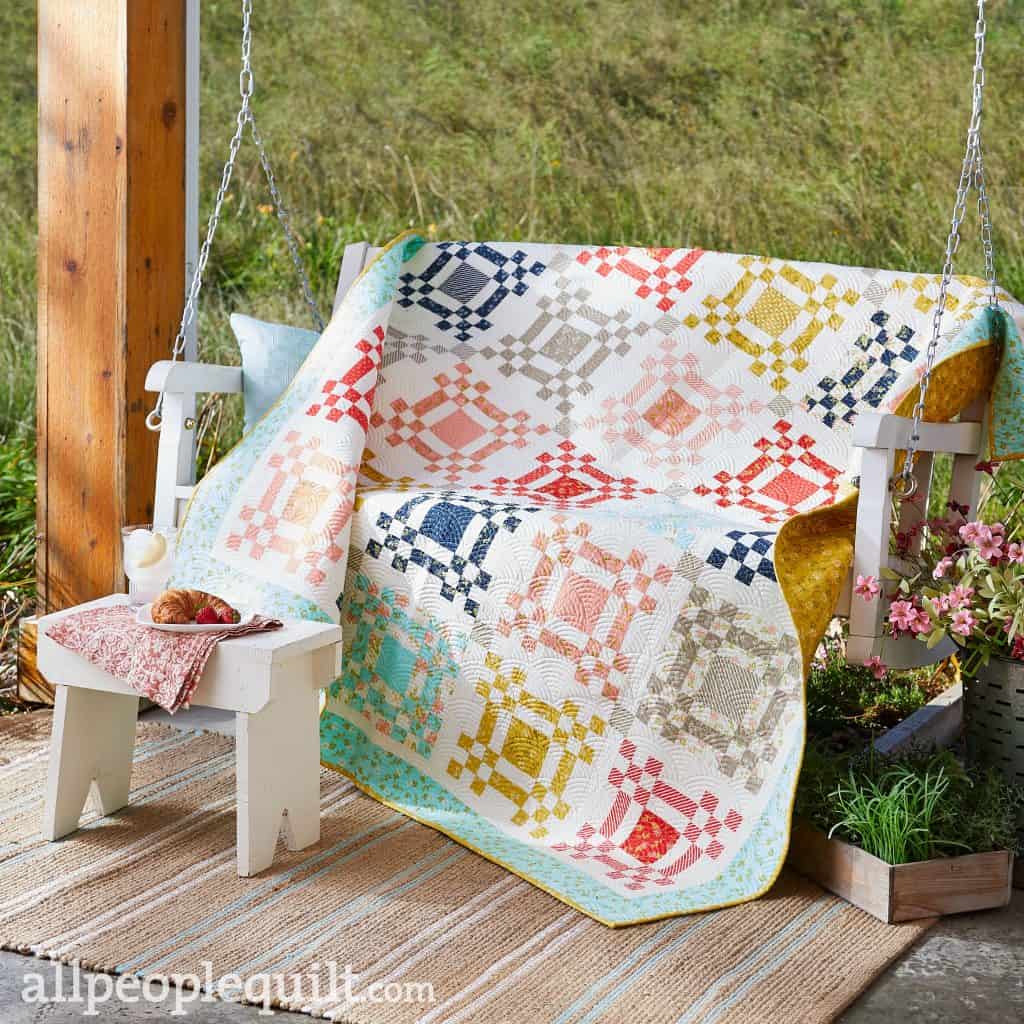 Quilt Details
Here are some of the details about this quilt:
The finished quilt is 59 ½″ x 70″.
Fabrics are from our Happy Days collection shipping in March.
I used a solid cream background for many of the blocks, but I had fun using some of the low-volume prints in the collection for the background on other blocks.
The aqua floral border and citrine binding are one of my favorite fabric combinations from this collection.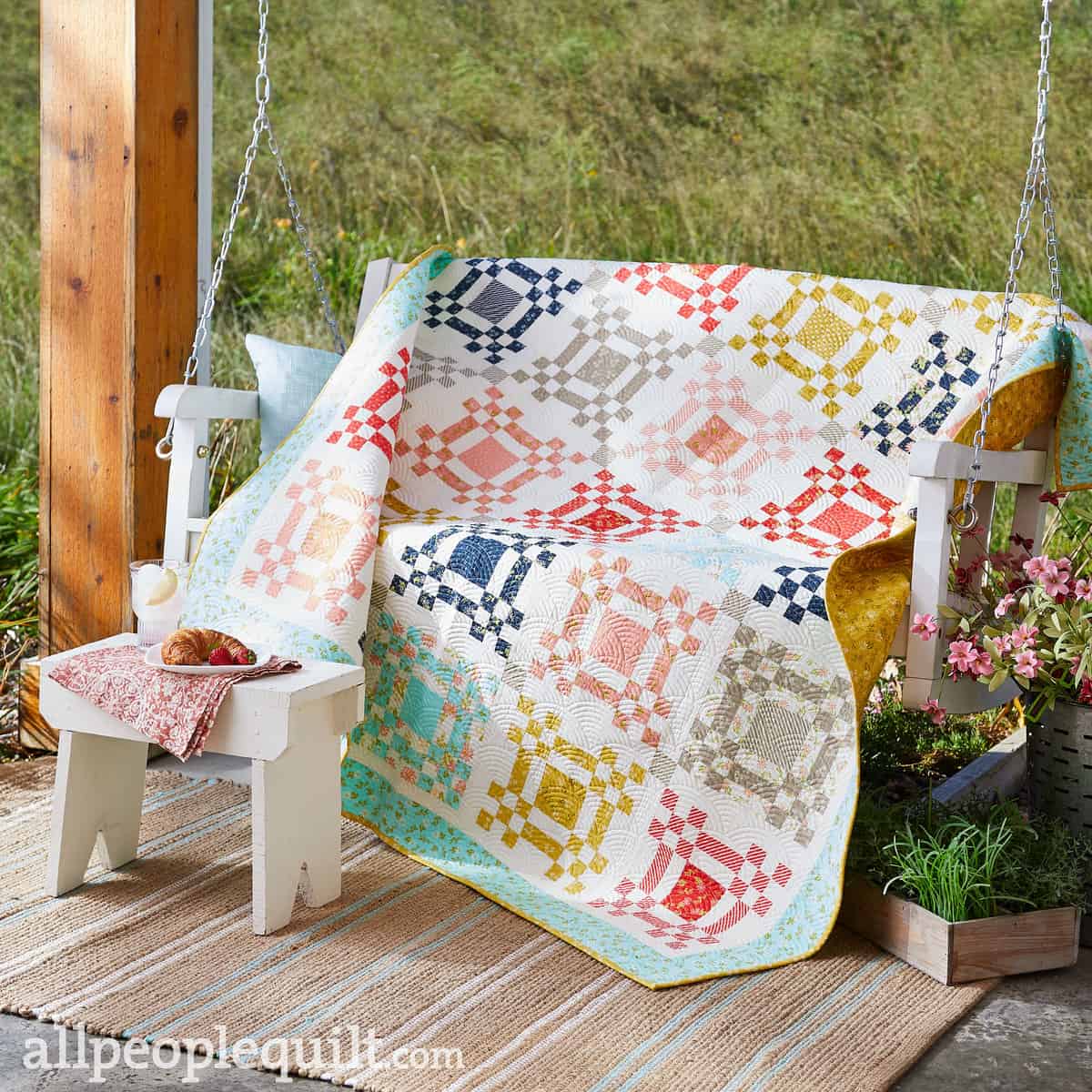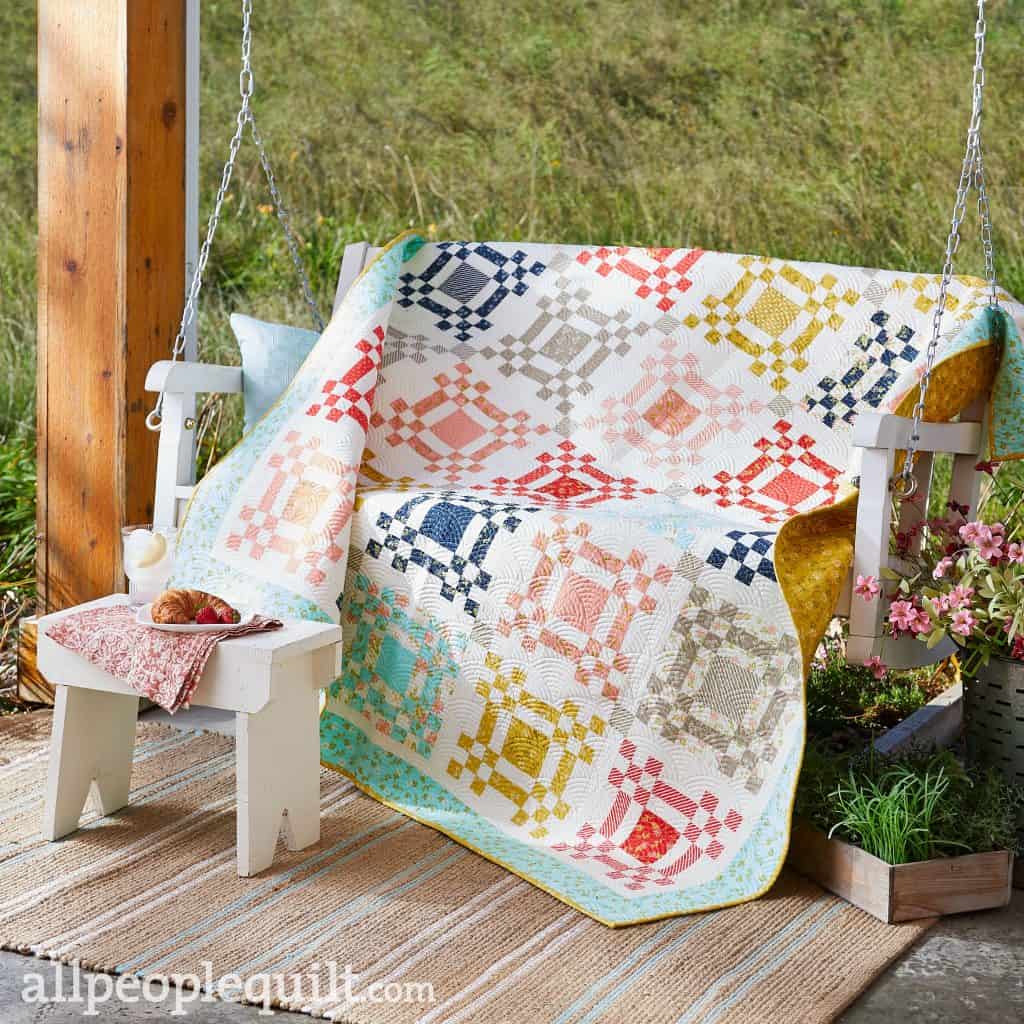 Sew Along
The Quilt Along for this quilt runs from February 22nd to May 2nd. You can find more details about the Quilt Along sponsored by American Patchwork & Quilting here.
Be sure to download the printable schedule from the link above which will help keep you on track.
Also, American Patchwork & Quilting has a private Facebook Group here where you can share progress and get tips and more for the quilt along.
I'll also be filming some videos to go along with the quilt along and share some of my tips for this quilt. Stay tuned!
Finally, if you're sharing progress along the way, use the hashtag #APQQuiltalong.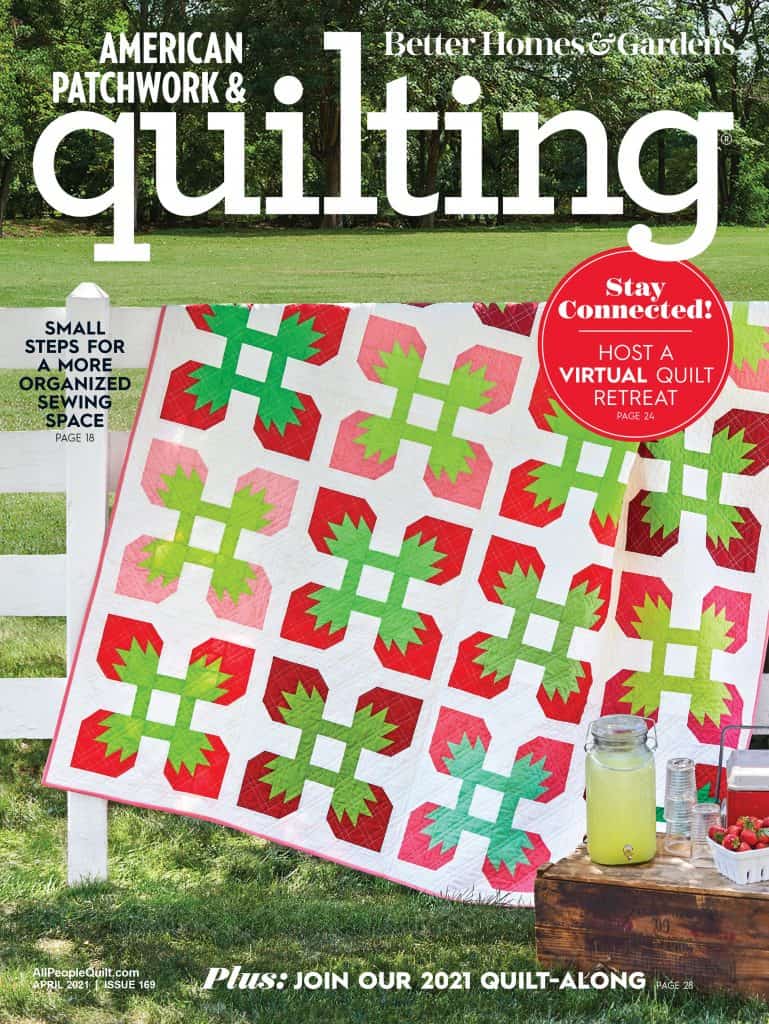 Quilt Kit Giveaway
I'm also super pleased to be able to share a fun giveaway for a kit to make the 9-Patch Square Dance quilt. All of the fabrics have been donated by Moda fabrics for this giveaway 🙂 In order to enter, leave a comment on this post sharing your favorite quilt block or favorite type of quilting project. I'll leave this open for a week and choose a winner on February 5th. This will make sure that the winner is able to receive their kit in time for the quilt along to begin.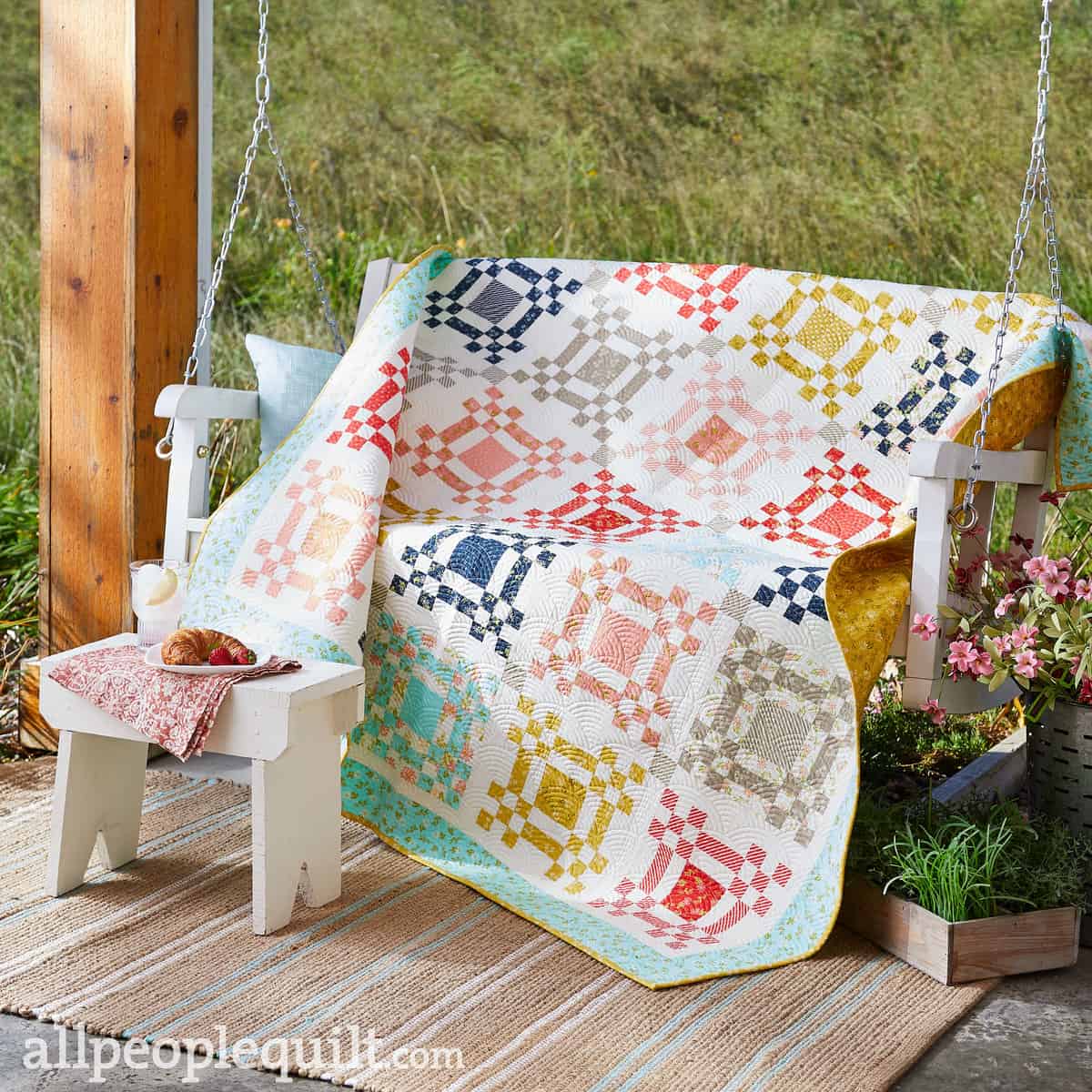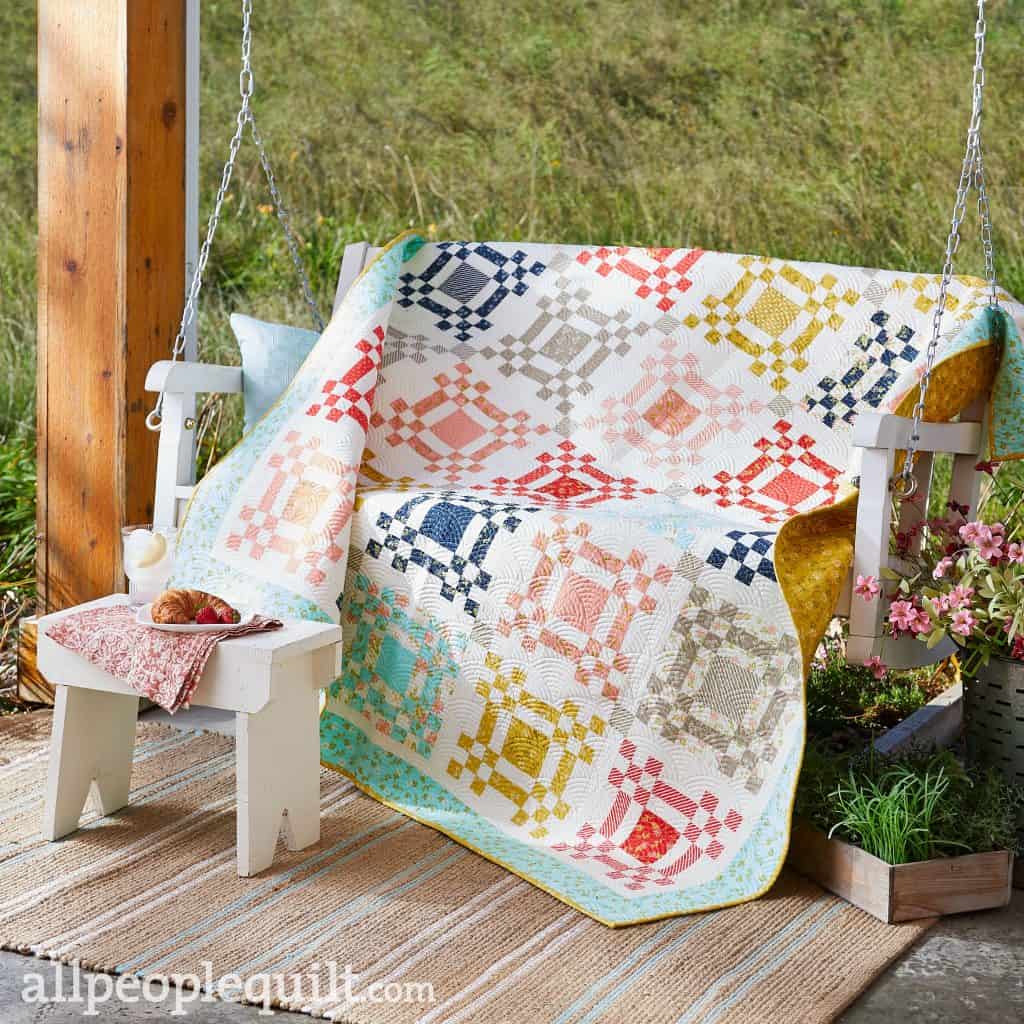 Happy quilting, and thanks so much for stopping by!