Hello and happy Wednesday! Welcome to week three of our Moda Summer Charm Swap where Laurie Simpson of Minick & Simpson is sharing a really beautiful charm square quilt. Laurie used my fabric for her project (I'm guessing she made it in her beautiful Northport collection, too)!
Moda Charm Square Quilt
It was so fun to get this photo in my email! I sent Laurie the charm pack and fabrics last spring and hadn't seen the finished quilt until now! It's just beautiful. And Laurie has such a beautiful yard for her quilt photography. Her photos are always just gorgeous!
Moda Summer Charm Swap Links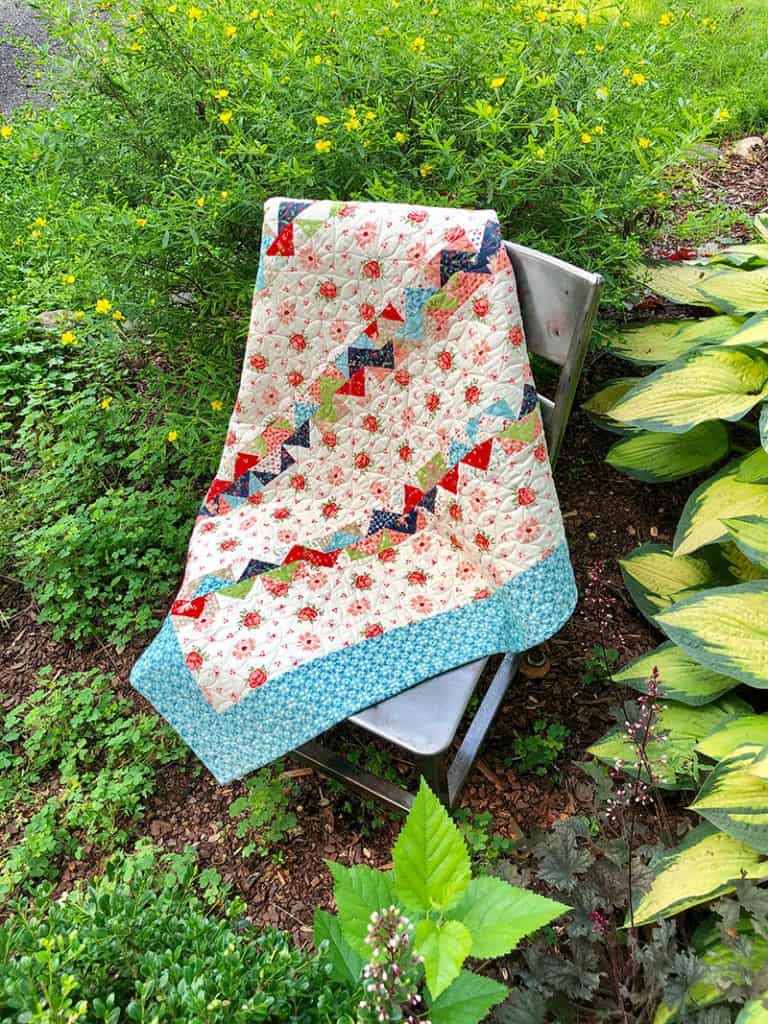 The Moda Summer Charm Pack Swap Schedule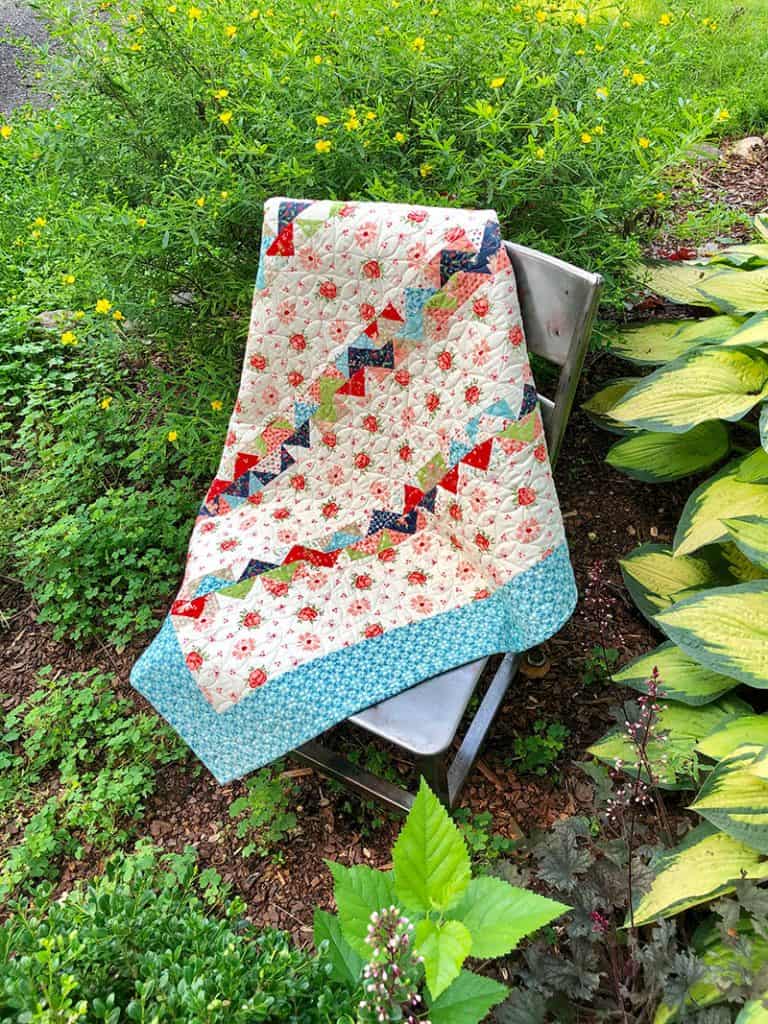 I hope you enjoy this week's free charm square quilt PDF. Happy quilting, and thanks so much for stopping by!
Have you finished any recent quilting projects? Share in a comment below!