Hello and happy Thursday! Today I'm happy to share with you the three quilts my daughter Chelsi has made with our Harper's Garden fabrics. I had fun binding these three quilts over the past week or so. When you bind a quilt you fall in love with it all over again…and I definitely fell in love with these quilts while getting to add the finishing touch!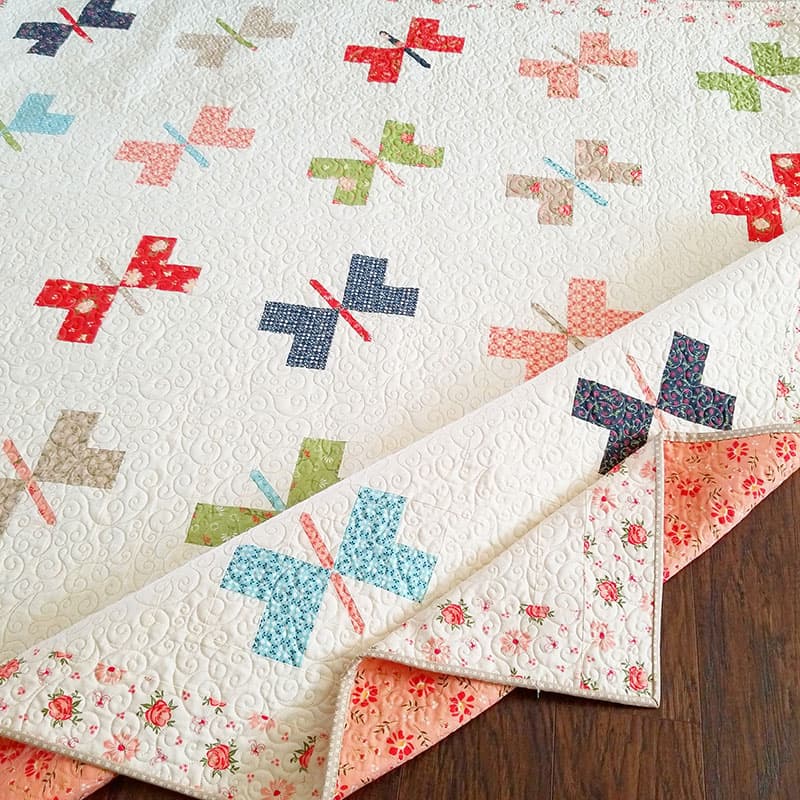 Monarch
Chelsi's first new pattern is called Monarch, and it is the prettiest butterfly quilt! This is not only a fun, cute quilt, but it's also Layer Cake friendly. Finished size is 66″ x 66″ and is the largest of Chelsi's new patterns.
Community
Next is Chelsi's second pattern is a quilt called Community! I love these fun and simple house blocks with the hearts in the windows. It's just delightful. This quilt is fat quarter friendly and finishes at 57″ x 70″. Another one I need to make!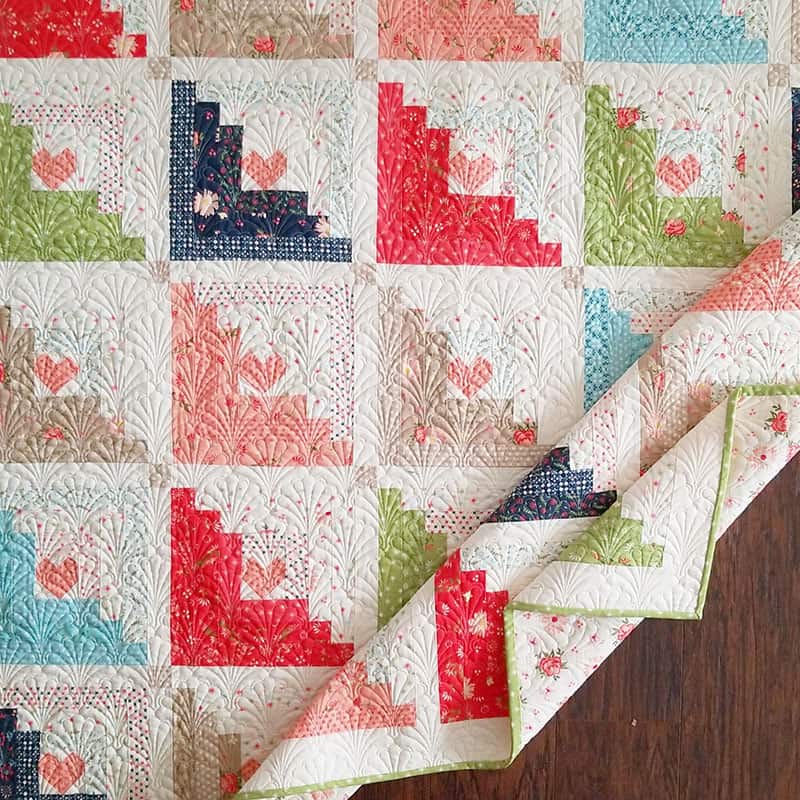 Hearts at Home 2
Finally, Chelsi's third new pattern is Hearts at Home 2. This one is a fun little lap-sized quilt that finishes at 48″ x 57″. And…it's made with Honey Buns! The pattern also includes directions for a four-block mini version which I need to make right away!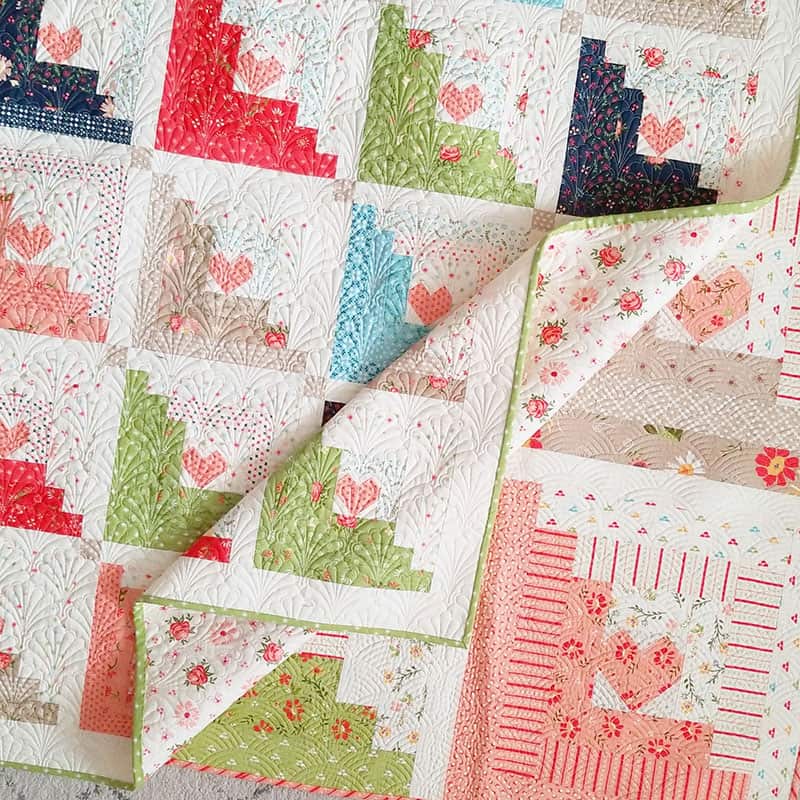 The honeybun quilt is called Hearts at Home 2 because Chelsi has an earlier jelly roll quilt pattern called Hearts at Home. Here they are compared for size–both just as cute as can be!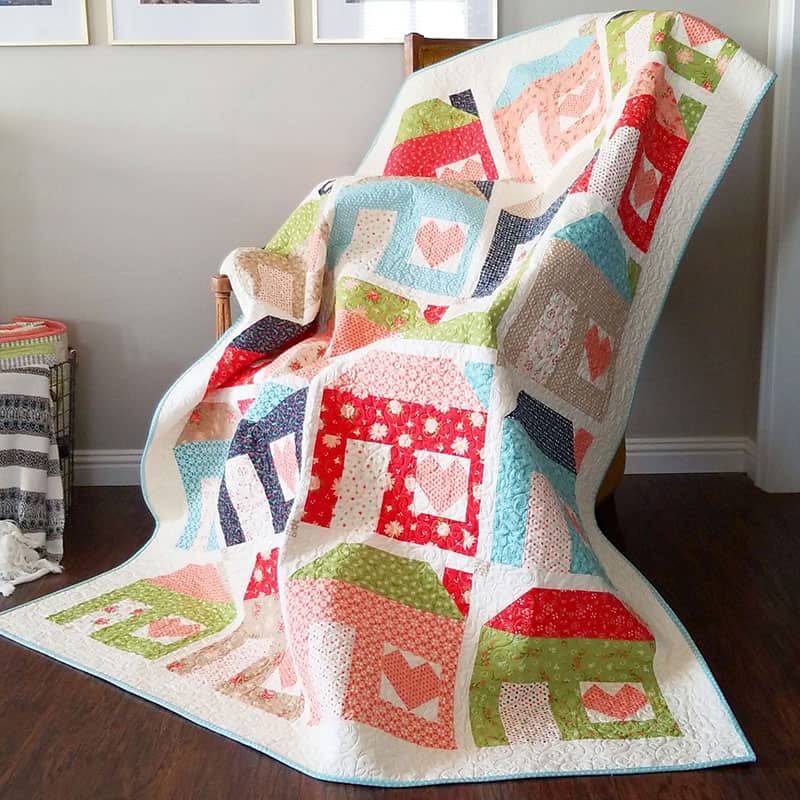 Monarch, Community, Hearts at Home 2, & Honeybuns!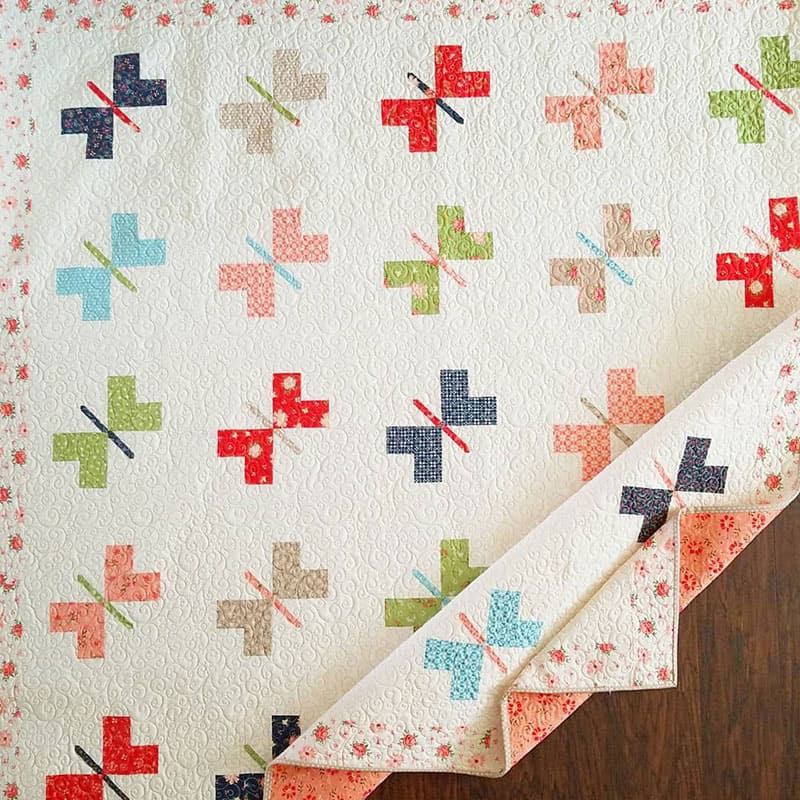 And you can find out more about our Harper's Garden fabric collection here. Happy quilting, and thanks so much for stopping by!