Hello and happy Wednesday! Welcome to week four of our Moda Summer Charm Swap where Barb of Me & My Sister Designs is sharing her Moda Summer Charm Swap | Table Topper Quilt pattern. It's been so much fun to see the projects each week, and I hope you are able to collect some fun patterns to use with your charm packs.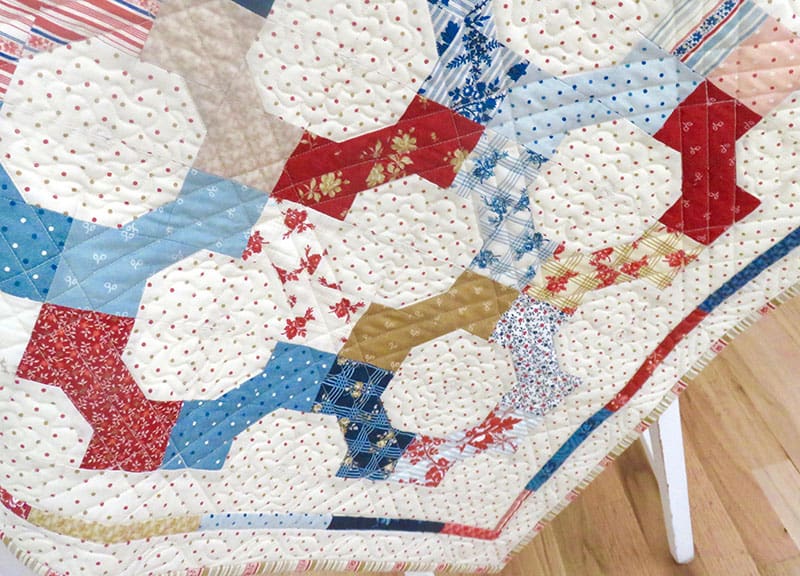 Laurie Simpson sent fabric to Barb of Me & My Sister Designs who created this beautiful charm pack table topper with Laurie's Northport collection. I love the fabrics in that group, and I also love the background fabric Barb used!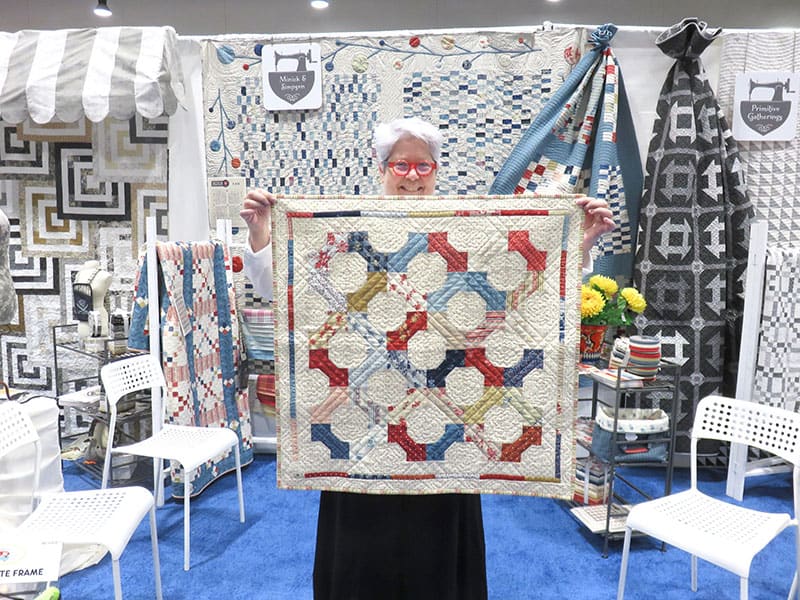 Barb had her quilt finished and was able to bring it to quilt market for a fun photo shoot with Laurie! This photo makes me realize how much I love the narrow inner border (and the quilting)!
Moda Summer Charm Swap Links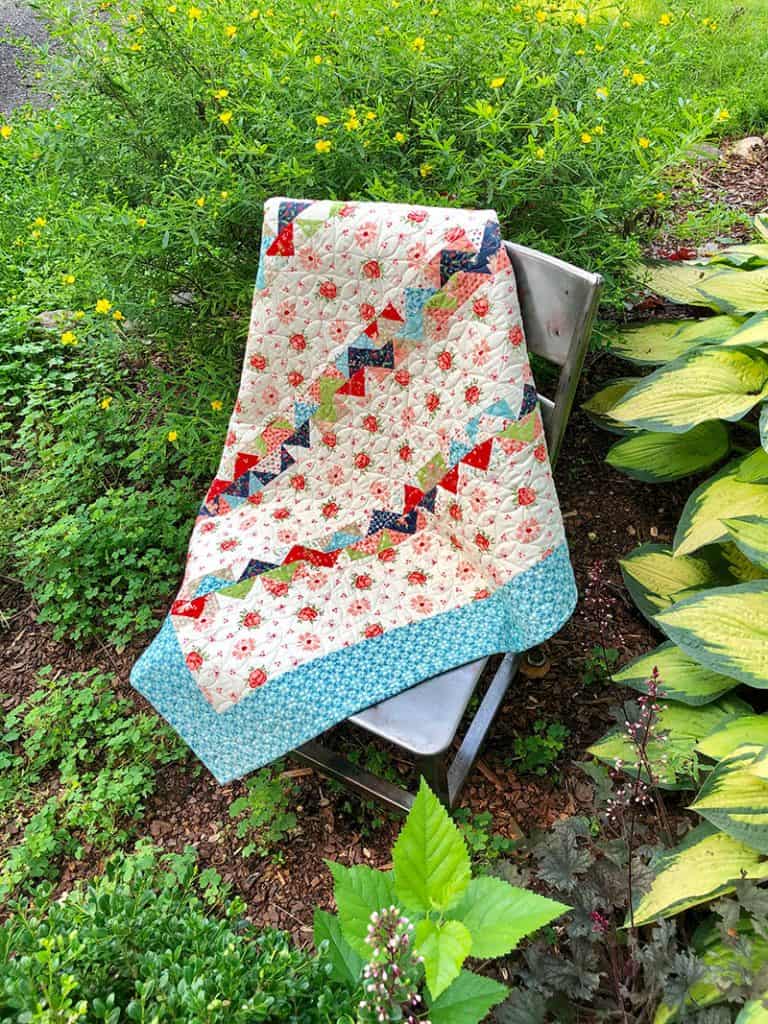 Moda Charm Pack Swap Schedule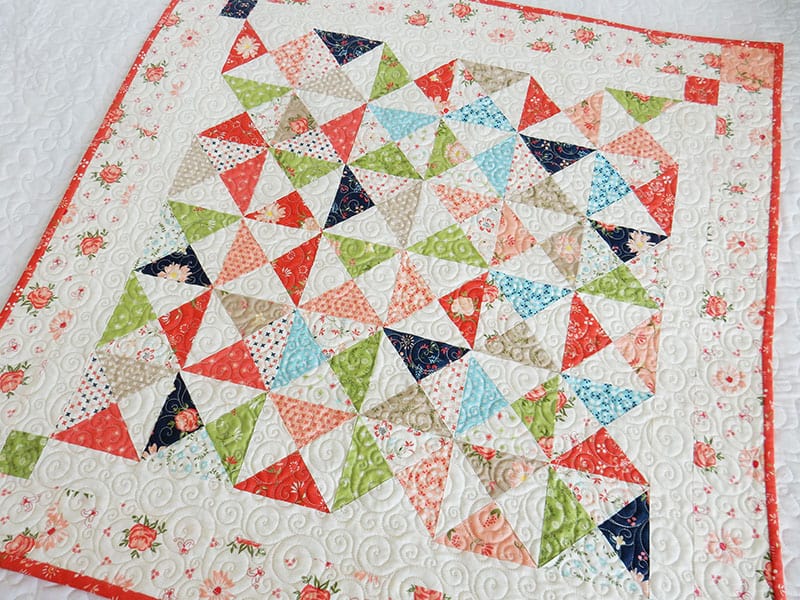 I hope you enjoy this week's Moda Summer Charm Swap | Table topper quilt PDF. It's been fun to see these patterns each week! Remember if you need charm packs to make any of these fun projects, you can find them here.
Thanks so much for stopping by!