Hello, friends! Today I'm sharing the Moda Blockheads 4 Block 5 blocks for this week. This week's block is brought to us by Barb Groves of Me & My Sister Designs and is called "Two of Five." Block 5 is a snap to put together, and yet there are lots of fun options for your fabric placement and shading.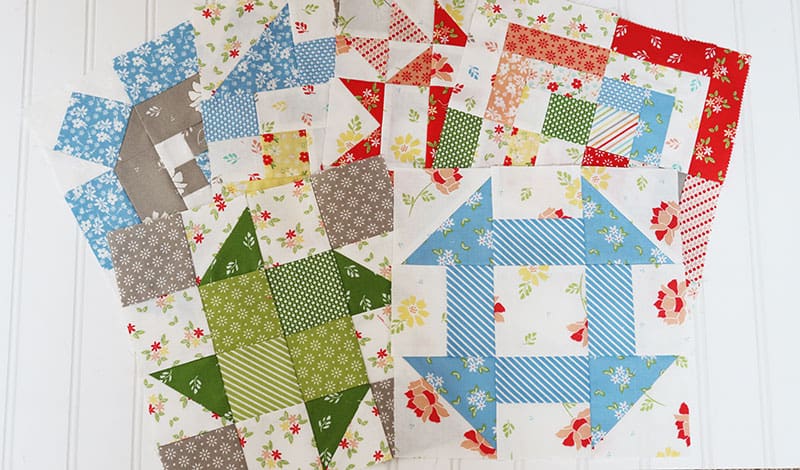 Moda Blockheads 4 Block 5
First, just a bit about where to best find this week's block designer, Barb. While Barb does have a blog, you will find her most of the time on her Instagram account. She recently shared a bright and fun new fabric collection that you can see on her IG posts and stories.
Block 5 Details, Tips, and Tricks
First, go here to download this week's block from Barb of Me & My Sister Designs –or click the button below. (Barb's block appears on the Moda website this week).
You can use triangle paper for the half-square triangle sections–or simply size up the squares b7 ⅛″ to ¼″ so you can trim down to the exact measurements needed.
I strip-pieced my center sections to save time and increase accuracy.
I used a dark center for my 4.5″ finished block and used my block background for the center in my 9″ finished block. There are lots of possibilities here.
Finally, take photos of your finished blocks together this week and note what stands out. Pull fabrics now for next week's sewing to save time–and to make sure your mix of colors is balanced.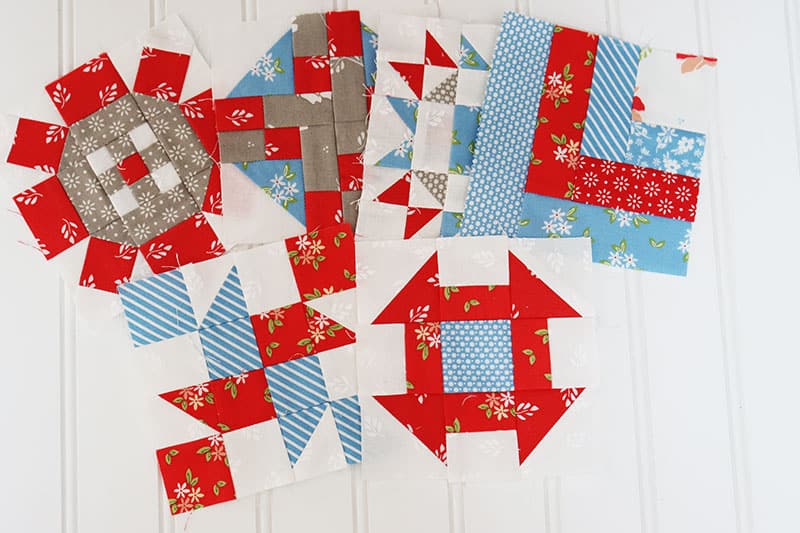 Moda Blockheads 4 Sew Along Information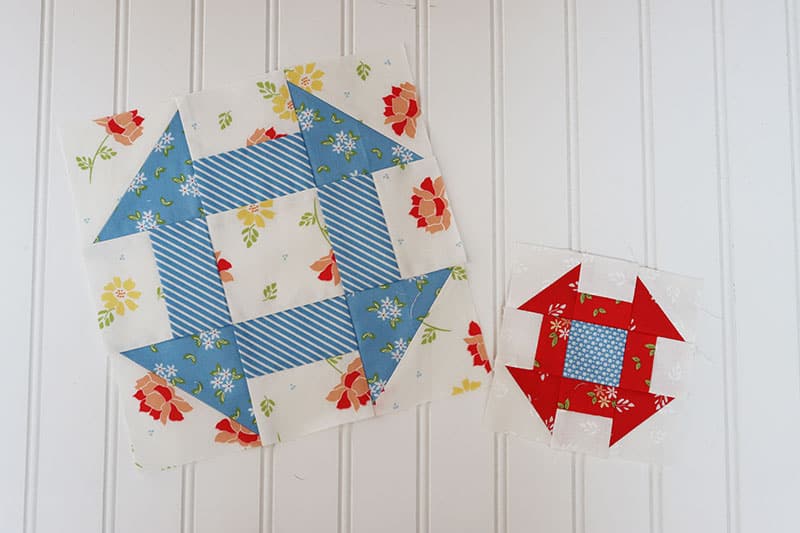 One More Thing
This week's "one more thing" is just a bit of happy news–Seashore Drive is shipping this week! Watch for it arriving very soon to your favorite shops and to your mailbox if you've pre-ordered 🙂
Thanks so much for stopping by today! I hope you'll enjoy sewing Moda Blockheads 4 Block 5. Happy quilting!