Hello, friends, and happy Wednesday! I'm excited to share the Moda Blockheads 4 Block 19 block with you today. This week's block is called Clover and is shared with us by Moda Designer Robin Pickens. Keep reading for all of the details, tips, pattern link, and more!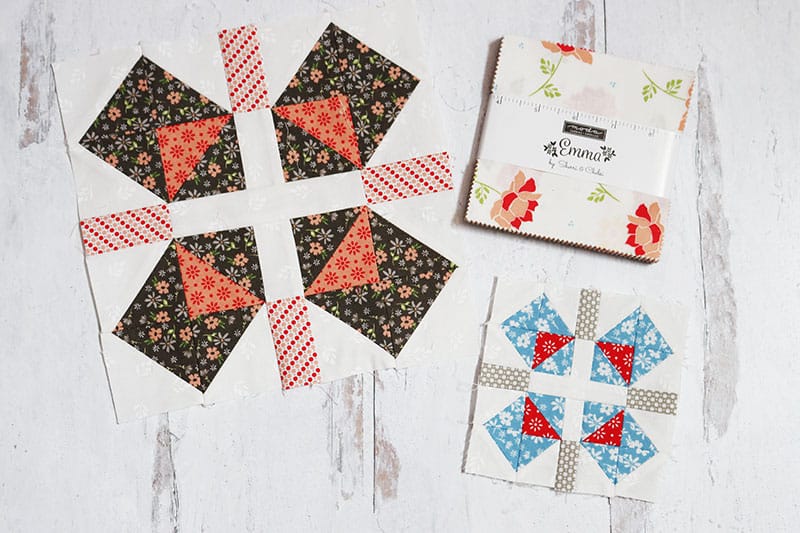 Moda Blockheads 4 Block 19
Block 19 Tips and Tricks
I decided to add in the darker grey from our Emma collection into this week's block. This means I'll be using this color at least a few more times so that the color ends up proportional in my quilt. I really do love the additional impact of the darker grey here. Find tips for this week's block below:
First, go here, or click the button below for this week's pattern PDF. (Remember that the pattern may not be available until 8 a.m. MST).
This week's block features lots of half-square triangles. I added ⅛″ to all of the squares for making these units to ensure they could be easily trimmed to size. Using triangle paper is another option for these units.
Finally, be sure to check the pattern for some other coloring options for this block.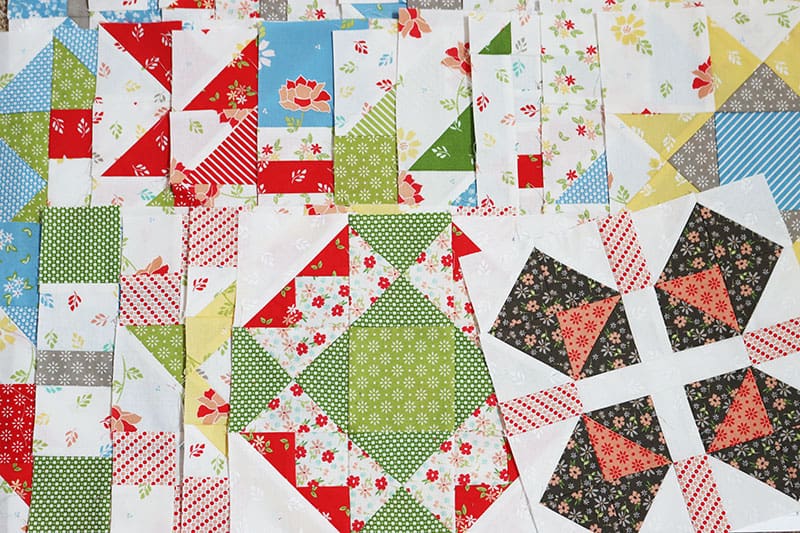 Moda Blockheads 4 Sew Along Information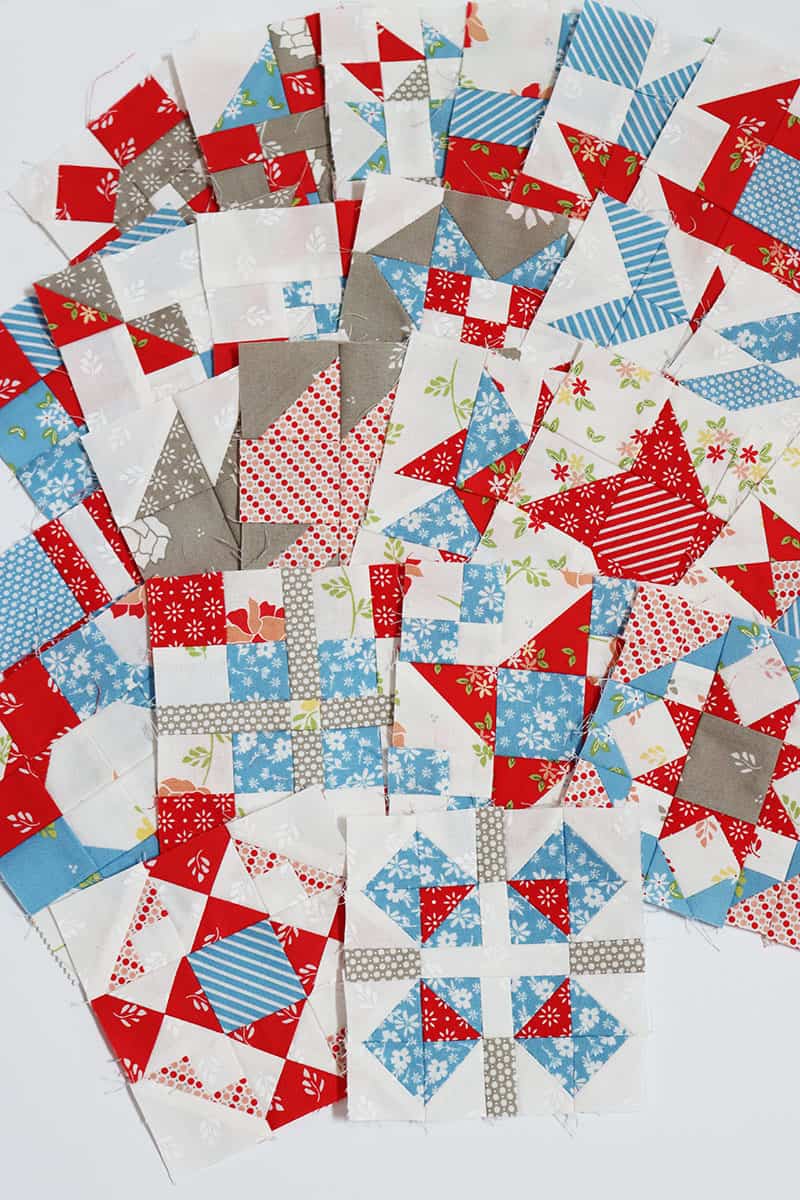 Something Fun
I've been working on adding new goodies to the shop each week. Go here for bundles and here for pre-cuts.
Happy quilting!