Hello, friends! Today I'm sharing Moda Block Heads 3 Block 55 which is the second to last block in our quilt along. I can hardly believe that it's been over a year since we started sewing and that the quilt along will soon come to an end. It's been so much fun. I've got just a couple of pictures to share today of my finished quilt, too, so be sure to read on for those. (I made sure not to include a picture that would give away our final block).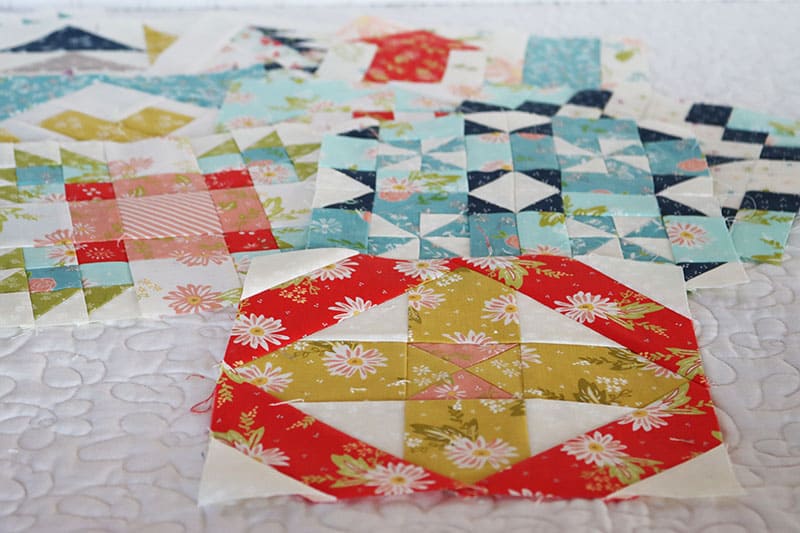 Moda Block Heads 3 Block 55
This week's block is by Jen Kingwell and is called "Wine Not." Jen shares on her pattern that she is offering a simple block this time after challenging us with her other blocks. This week's block is definitely more simple, but it is still absolutely gorgeous. I loved that the quarter-square triangle unit in the center is made slightly oversized so it can be trimmed. And the rest of the block went together quickly and easily (I used this tool for the easy folded corners).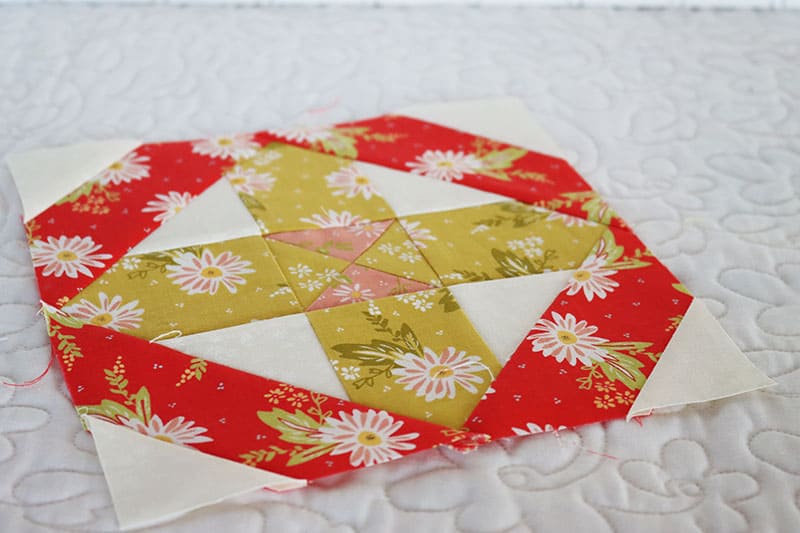 Block 55 Links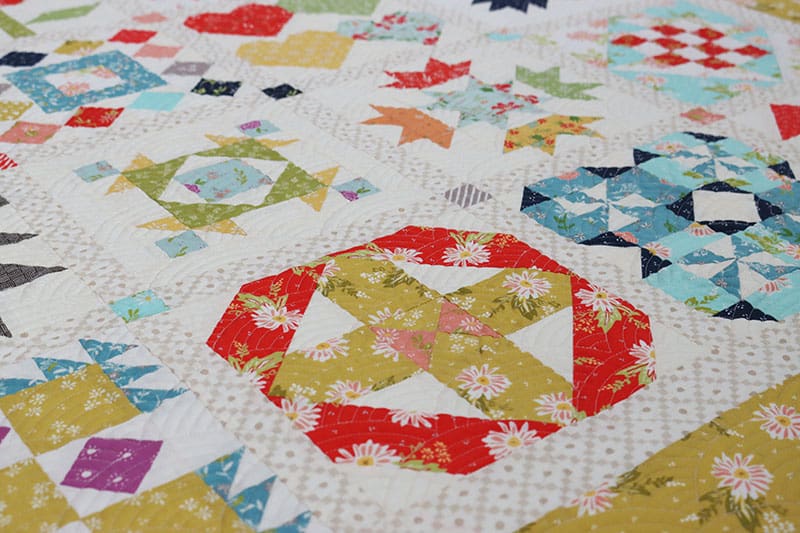 Moda Block Heads 3 Designers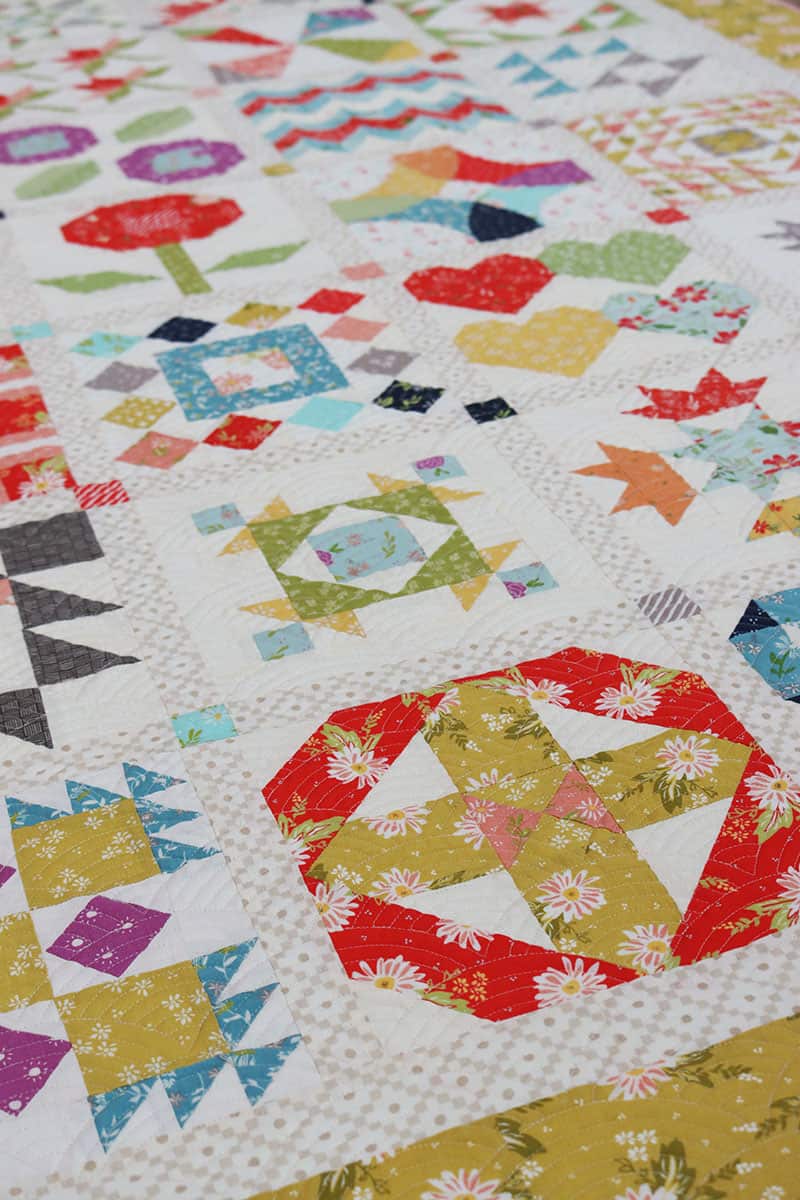 This Week's Giveaway + More…
Be sure to visit the Moda Block Heads Facebook Group to enter this week's giveaway for a WinkiPop Layer Cake by Jen.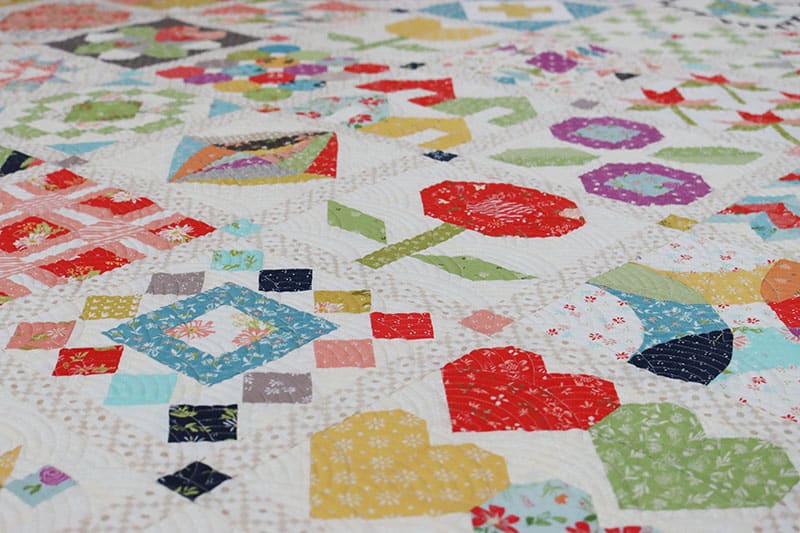 Happy quilting, and thanks so much for stopping by!