Hello, friends! Today I'm sharing the Happy Days Bella Solids Coordinating fabrics. Happy Days is scheduled to ship in February/March; and while we are not yet sure of the exact shipping, I thought it would be good to have this information here so it's available when the fabric arrives. (Some early pre-cuts have already started arriving, so you may even have some already).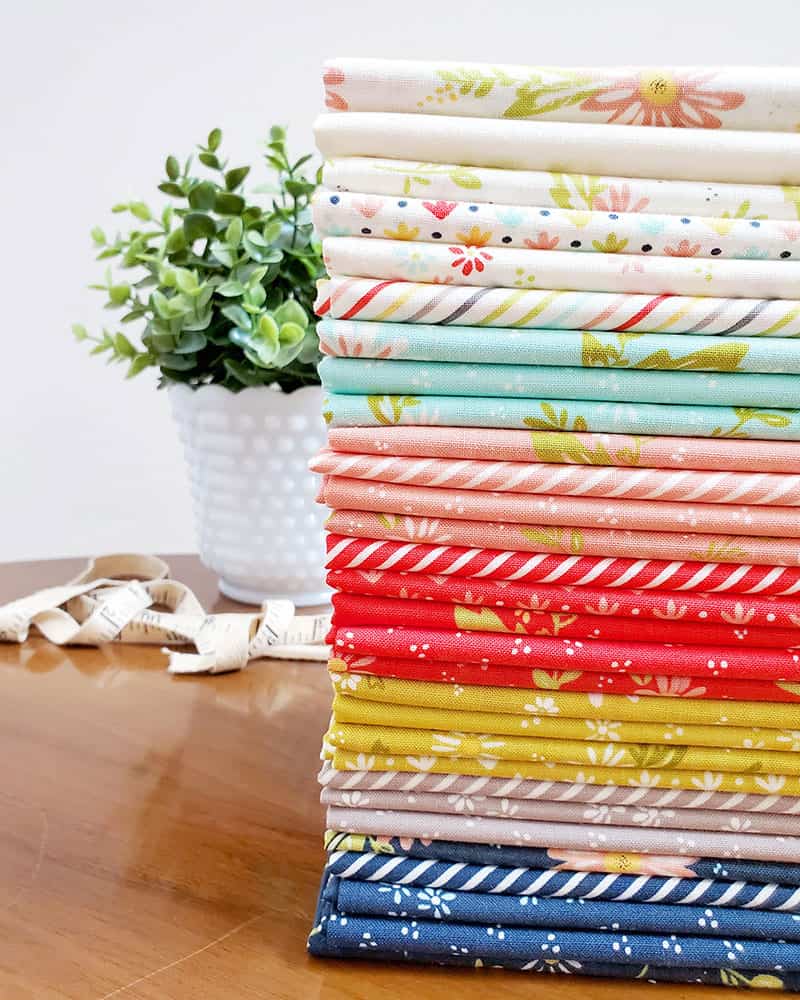 Happy Days Bella Solids Coordinates
There are some wonderful Bella Solids coordinates for the Happy Days collection. It's nice to have some of these coordinates on hand when sewing with a collection–the solids make a nice contrast to the prints in the collection. Using solids with a collection is also a great way to make your fabrics go further.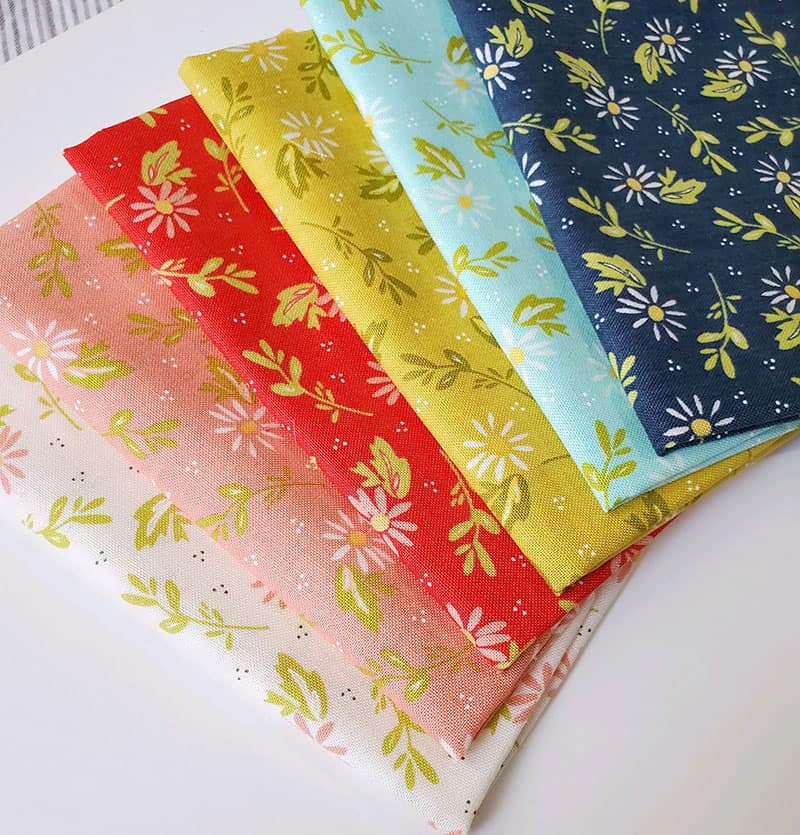 Happy Days Fabric Collection Coordinates
Below are the Bella solids coordinates for the Happy Days collection. If I had to pick a favorite color in this collection it would be hard…I love them all. Although, looking at my quilts, I used the citrine colorways most often for borders 🙂
Happy Days Quilts & Patterns
I released four new patterns with the Happy Days collection. Links to my blog posts on each of the quilts are included below. And find a link to the Happy Days paper pattern bundle below, too (all patterns are available as PDF's in the shop, also).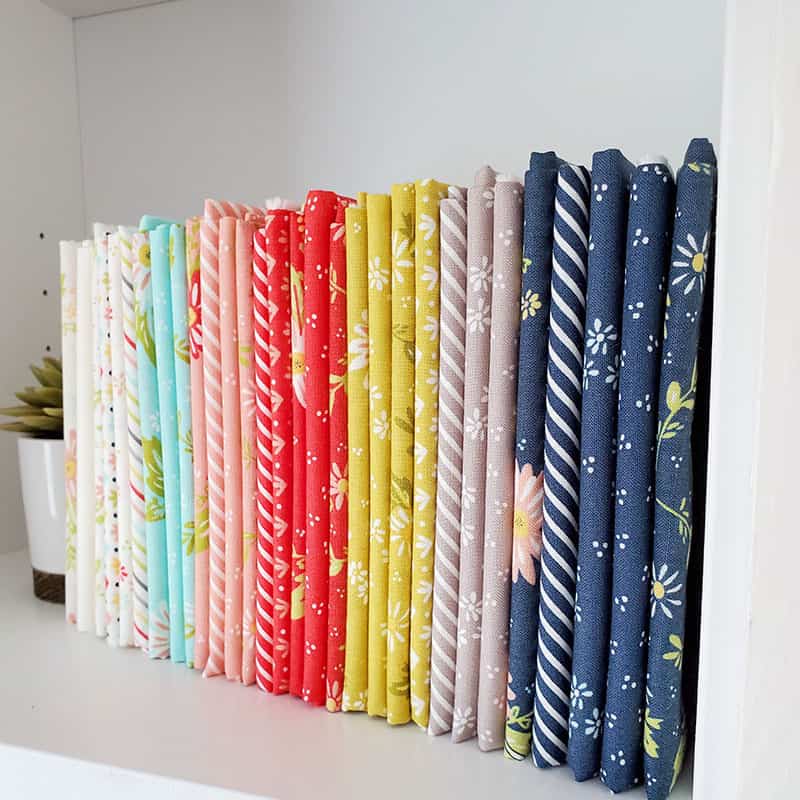 Stay tuned because later this week I'll be sharing an additional Happy Days quilt I made that will be published soon. There will also be a quilt along beginning next month for this new pattern. I can't wait to share it with you!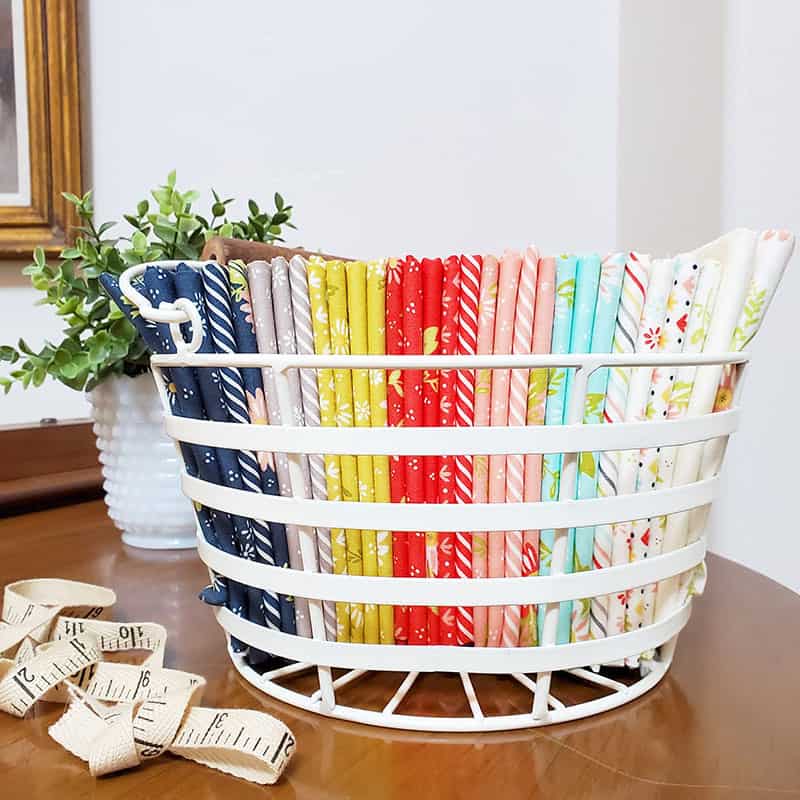 Happy quilting, and thanks so much for stopping by!