Hello, friends, and happy Wednesday. Today I'm sharing the Moda Block Heads 3 Block 50 pattern, Night and Day by Laurie Simpson. It's a busy week for us all, but this gorgeous block is one you're going to want to make right away. I actually finished the binding on my Moda Block Heads 3 quilt the other evening and can't wait to share it with you 🙂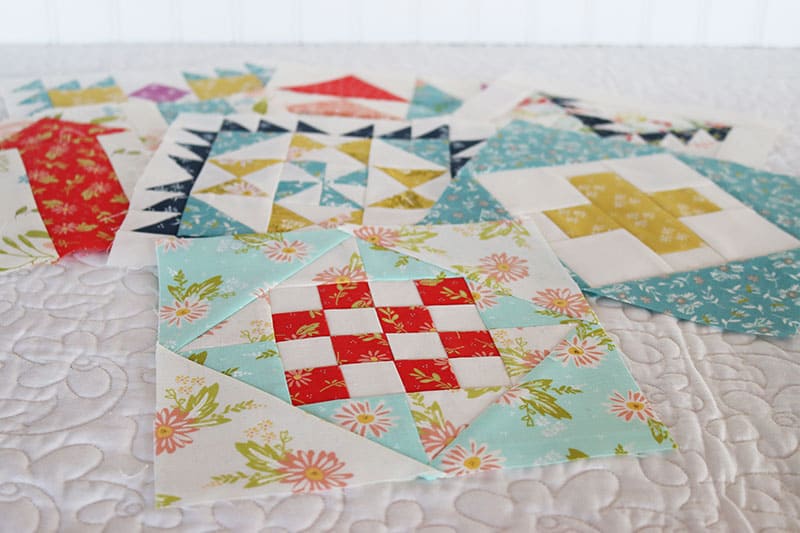 Block Heads 3 Block 50
This week's block pattern combines simple patchwork with setting triangles in two different colors. I really love this one and used fabrics from our upcoming Happy Days collection for putting it together. This was a fun block to make with such a clever design process as well. And you'll love that this is another block that gets trimmed down to size, making it much easier to maintain accuracy. My tip this week is just to make sure your patchwork section is accurately pieced. That will make everything else go together smoothly.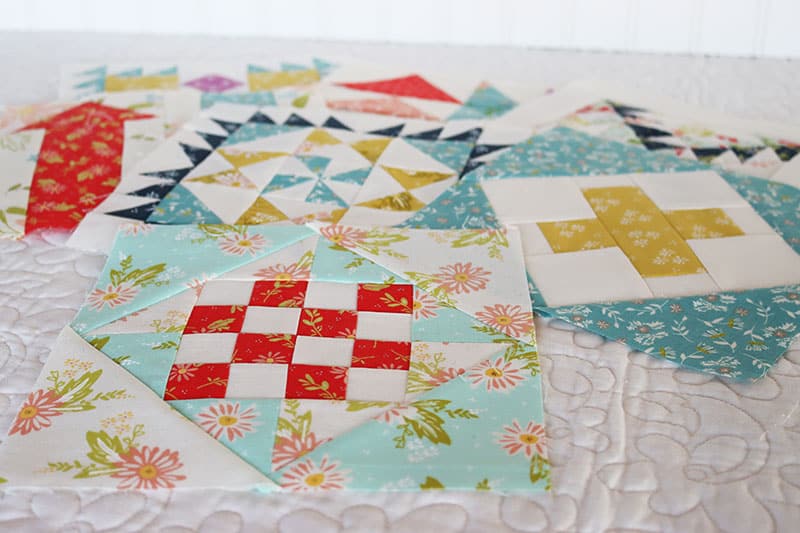 Block 50 Links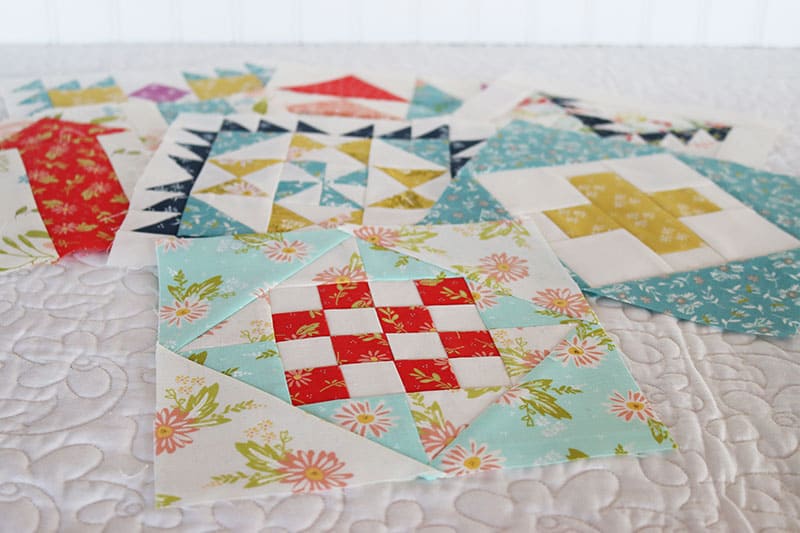 Moda Block Heads 3 Designers
Don't forget to stop by and see what the other Moda Block Heads 3 Designers are up to this week. You can find them below:
This Week's Giveaway Information + More
Be sure to stop by the Moda Block Heads Facebook Group for a chance to win a Layer Cake of Laurie Simpson's Roselyn collection (it's beautiful).
Happy quilting, and thanks so much for stopping by!