Hello, friends, and happy Monday. I hope you had a wonderful weekend. I had a nice weekend and am really ready for this new week–looks like I'll be able to get some fun Christmas prep sewing in! Today I'm sharing the A Quilting Life Podcast Episode 14 Show Notes. We taped this episode earlier this month and as usual had a great conversation about all things quilting.
Quilting Life Podcast Episode 14 Show Notes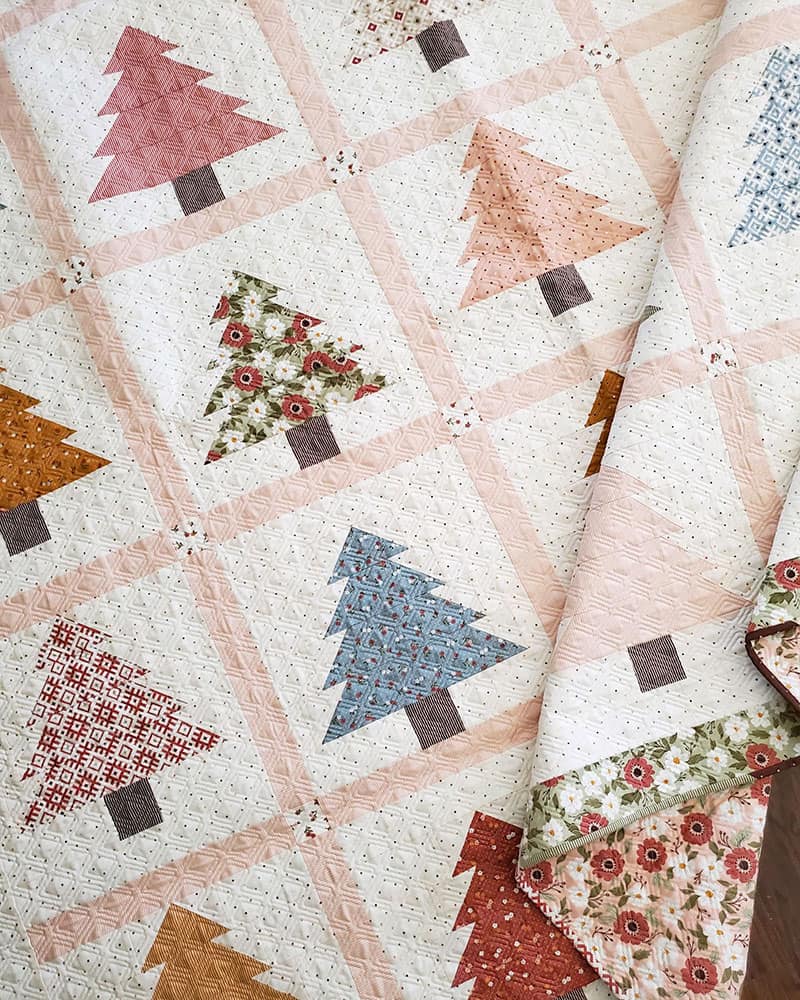 Episode 14 Topics
Chelsi and I always have fun sharing our current projects and more. This week we also answered several listener questions on the following:
How to hang mini quilts
Small Scrap use ideas
How to use square quilts
White/off-white fabrics that work with our collections and others
Trunk Shows
Seam ripping
Machine binding (my video tutorial part 1 and part 2)
Beautiful quote to use when gifting quilts–shared by a listener
Episode 14 Links
Here are the links to the quilts we shared on this week's episode:
Where to Listen and Watch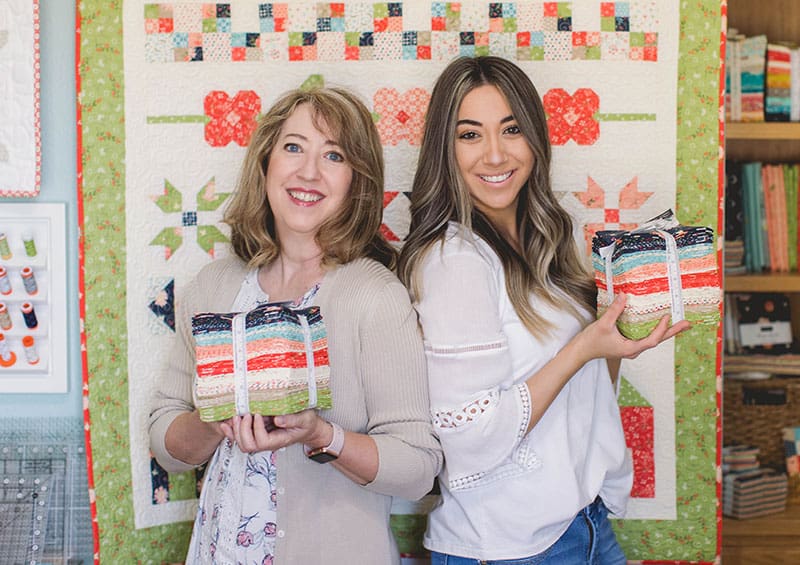 Where to Find Sherri & Chelsi
Our Next Episode
Our next episode will air on Monday, November 30th. If you're looking for all of the previous Podcast Show Notes posts, you can find them here.
Thanks so much for stopping by–happy quilting!