Hello, friends, and happy Wednesday! Today I'm sharing Moda Block Heads 3 Block 43 which is the first block in our final group of blocks. I have to say it's a little bittersweet to think we are now three-fourths of the way finished and on to the final blocks. But we have a fun surprise that will make our final round even more fun for you. Keep reading to the bottom of the post for details 🙂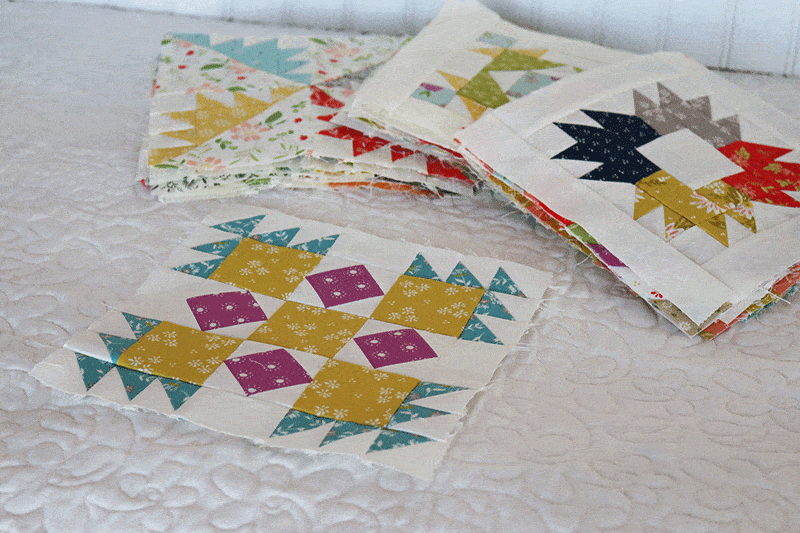 Moda Block Heads 3 Block 43
This week's block is a fun combination of squares, rectangles, easy corner piecing, and half-square triangles. I had a lot of fun with this week's block and used a combination of our Balboa fabrics with the flowers on citrine from our Happy Days collection.
Block 43 Links
Block 43 Tips & Tricks
Double check to make sure you cut all of the squares and rectangles to the exact size.
I used the Mini Simple Folded Corners ruler for the easy corner triangle squares.
And since the half-square triangles are small, I used triangle paper to make sure they were very accurate.
Moda Block Heads 3 Designers
Be sure to stop by and see what each designer is doing this week with their blocks. You can find everyone at the links below: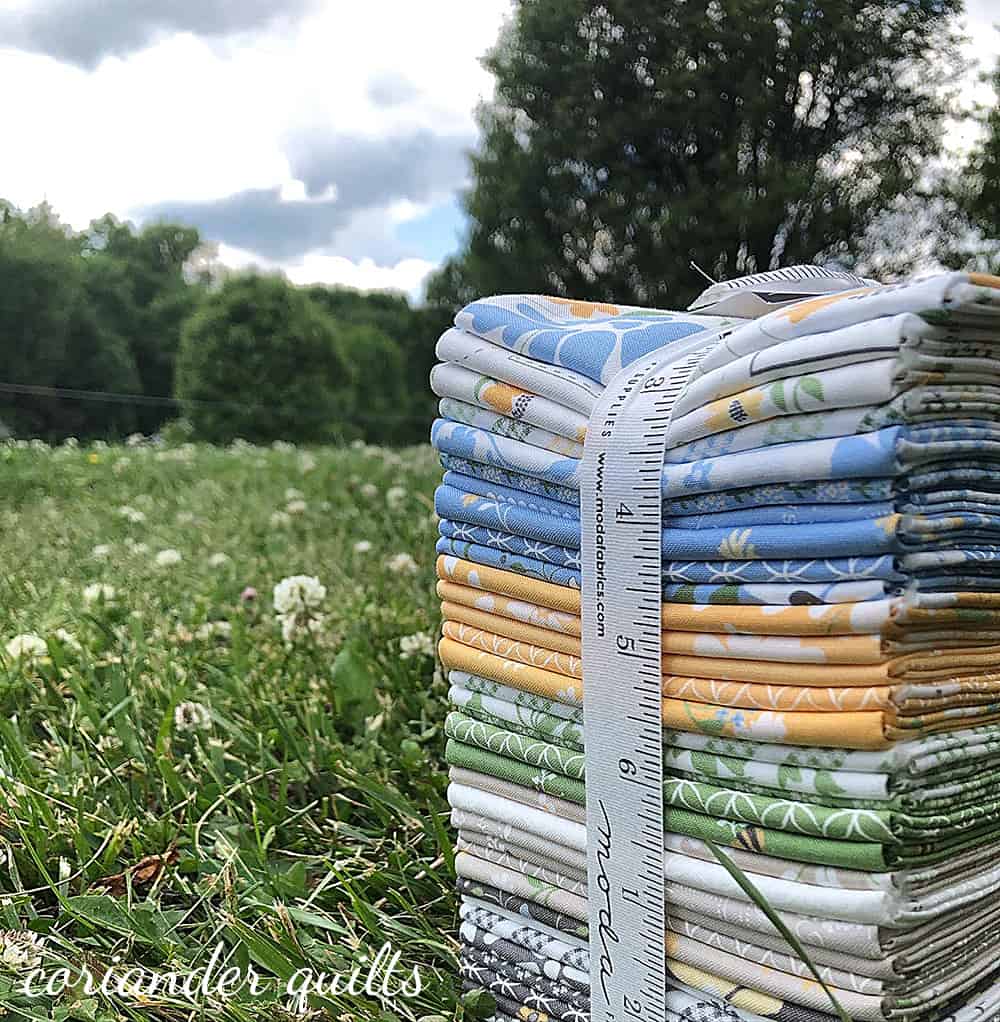 Something Fun This Week…
This week, and every week from here on out Moda will host a giveaway of one Layer Cake from the featured designer. The giveaway will take place in the Facebook group, so be sure to head over there if you're not already joining in the fun. This week, comment to win a Layer Cake of Corey's Springbrook collection. Next week it will be my turn for a Layer Cake to be given away in the Facebook group, and I'll also be having a giveaway here on the blog–don't miss it!
Thanks so much for stopping by to read the Moda Block Heads 3 Block 43 post. Happy quilting!