Hello, friends! I'm super excited to share with you a fun Home for Christmas Quilt | Wall Hanging I just finished up the other day. I've had this little project in my sketchbook for a couple of years and decided it would be super fun to finally get it made for this first Christmas in our new home. Additionally, I was able to use all fabrics from my scrap bins with a variety of our previous collections represented. It's such a nice size, and goes together quickly, so you'll definitely have time to make one for yourself and even others for gifts for this season.
Home For Christmas Quilt Wall Hanging
The Home for Christmas wall hanging finishes at 27″ x 29″ and is just the perfect size to hang on your wall. My friend Val did some beautiful custom quilting on it with different designs in the various areas of the quilts. I always have a lot of fun looking at her work while I'm binding. You can easily make this from scraps along with background and border fabric. The pattern is written for fat eighths, so it's also easy to pull some of those and get sewing. I used fabrics from our Desert Bloom, Summer Sweet, and Happy Days collections for my version.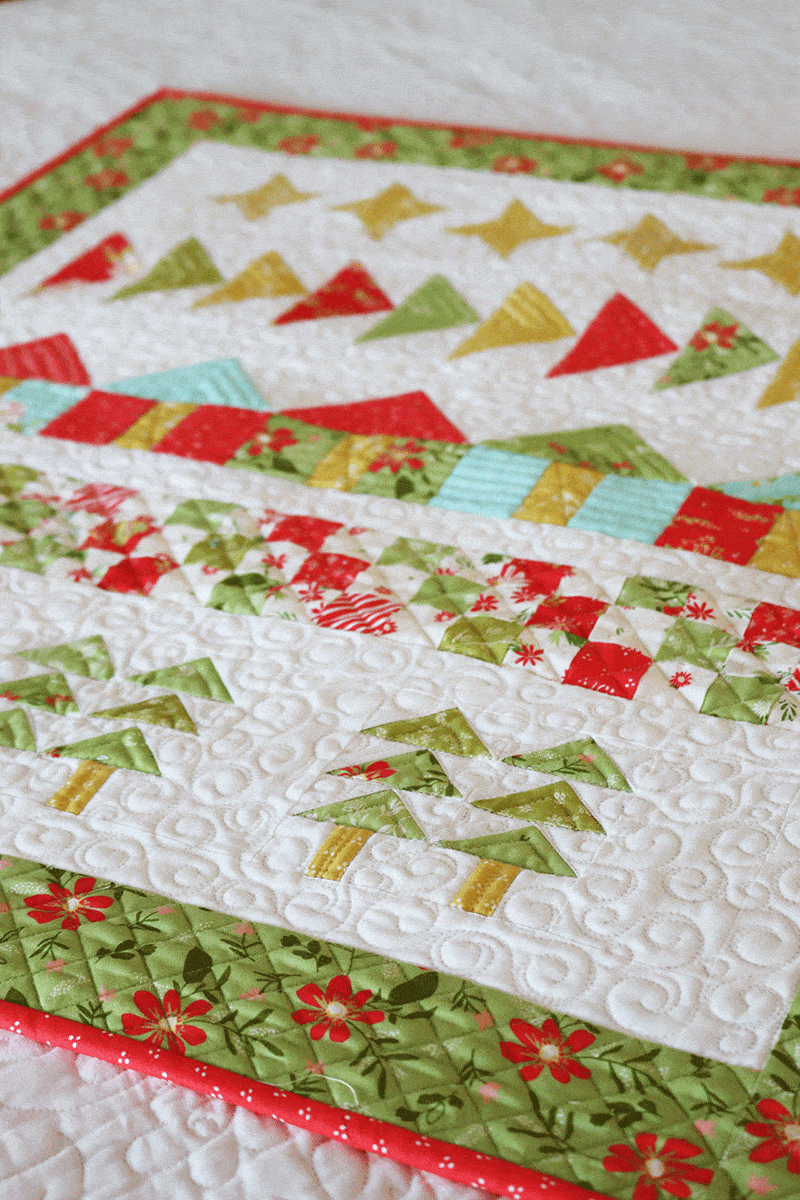 Home for Christmas Wall Hanging Video
Watch a short video about the Home for Christmas wall hanging above, or go here to watch it on my YouTube channel.
Home for Christmas Wall Hanging Links
I've got the pattern on special for $7 through the end of November. The PDF patterns are available now with the paper versions shipping next week when they arrive from the printer.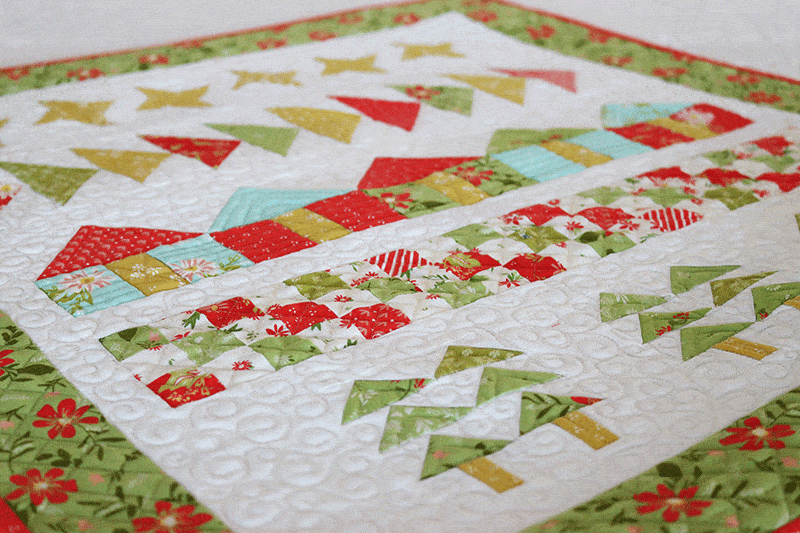 I have one more Christmas quilt I want to finish up in time to use this year. My blocks are actually finished, and I'll be working on putting them together over the weekend. I know it's earlier than I usually start prepping for the holidays, but this year has been a little crazy!
More Christmas Quilt Inspiration
Earlier this week I shared a video with a lot of the smaller quilt projects I use each year to decorate around our home. If you missed it, you can find the Quilted Christmas Decor post and video here. I'll also be sharing another Christmas quilt video soon with more of the larger Christmas quilts in my collection. I have links for all of the patterns in both videos.
I hope you'll enjoy this new Home for Christmas Quilt | Wall Hanging! Happy quilting, and thanks so much for stopping by!