Hello, and happy Thursday, friends! Today I'm sharing the Labor of Love Sampler Block 6, and that means we are at the half-way point for this quilt along. I've really enjoyed seeing the blocks that are being shared and look forward to seeing all of the finished quilts next month! This month's block is the fun and scrappy Cottage Charm block. Choose some of your favorite fabrics to highlight them for this week's block.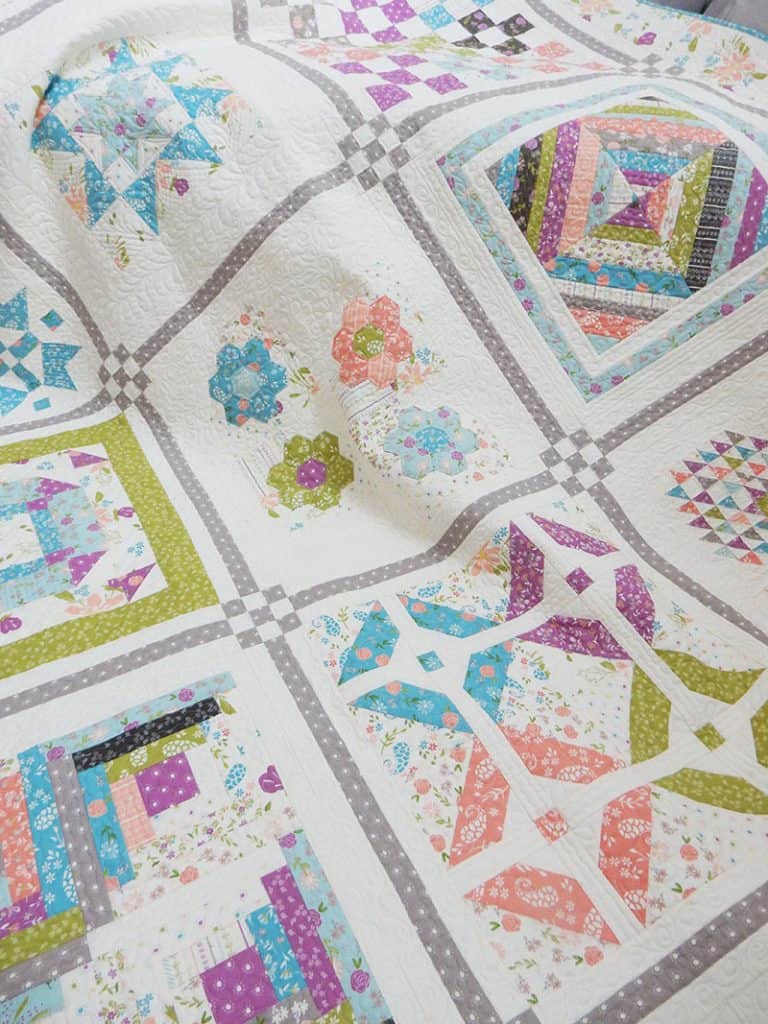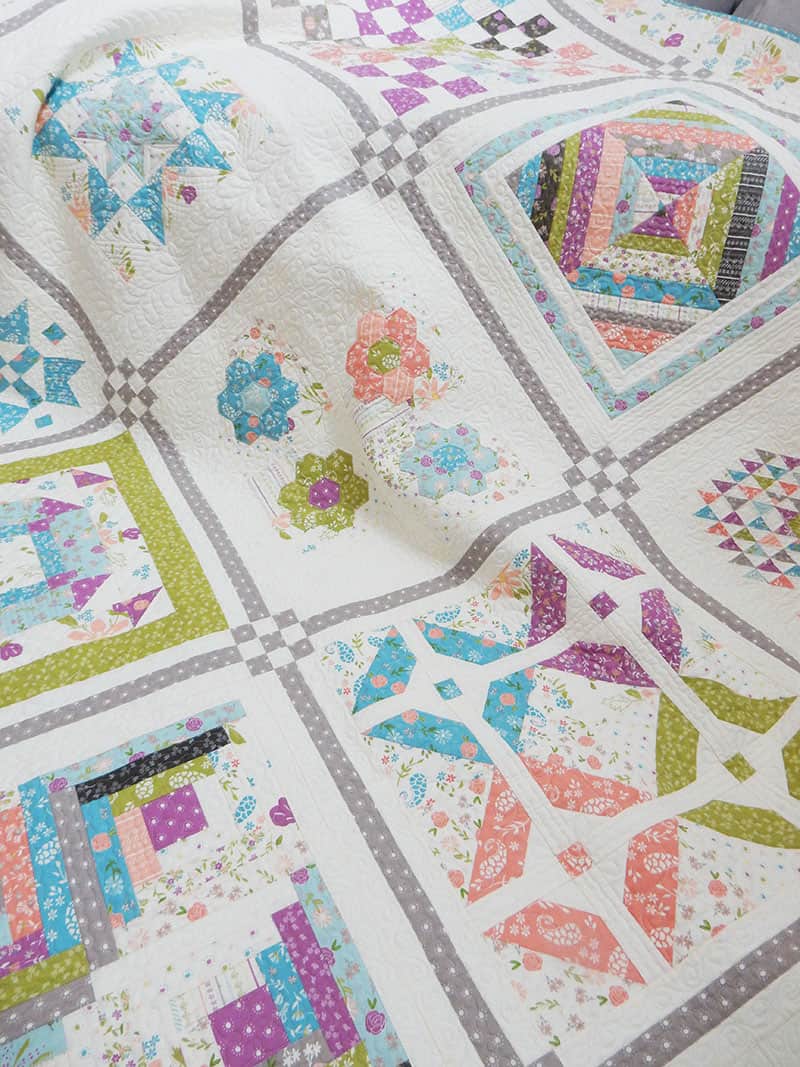 Labor of Love Sampler Block 6
The Labor of Love Sampler Block 6, Cottage Charm, is a fun scrappy mix of a square with rectangle borders. You'll want to be sure there is some contrast between the prints that are next to each other and also look to spread out similar colors throughout the block.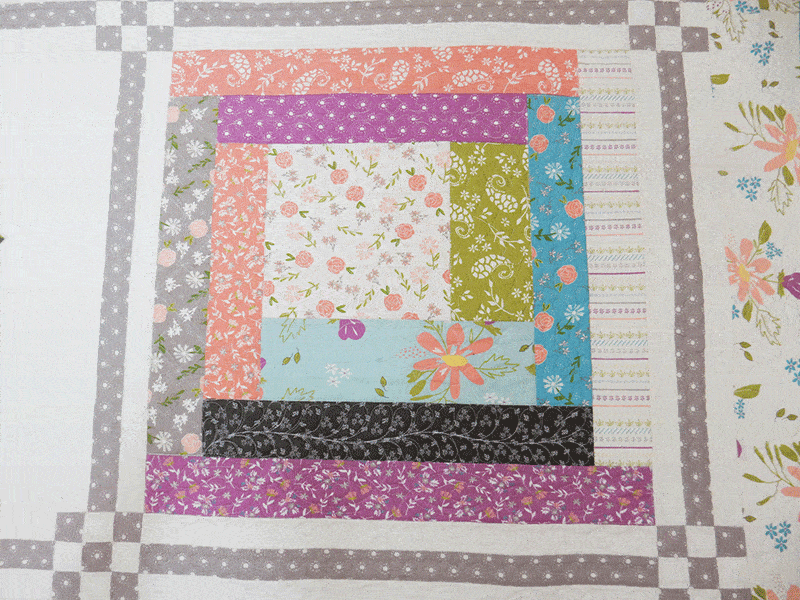 Block 6 Links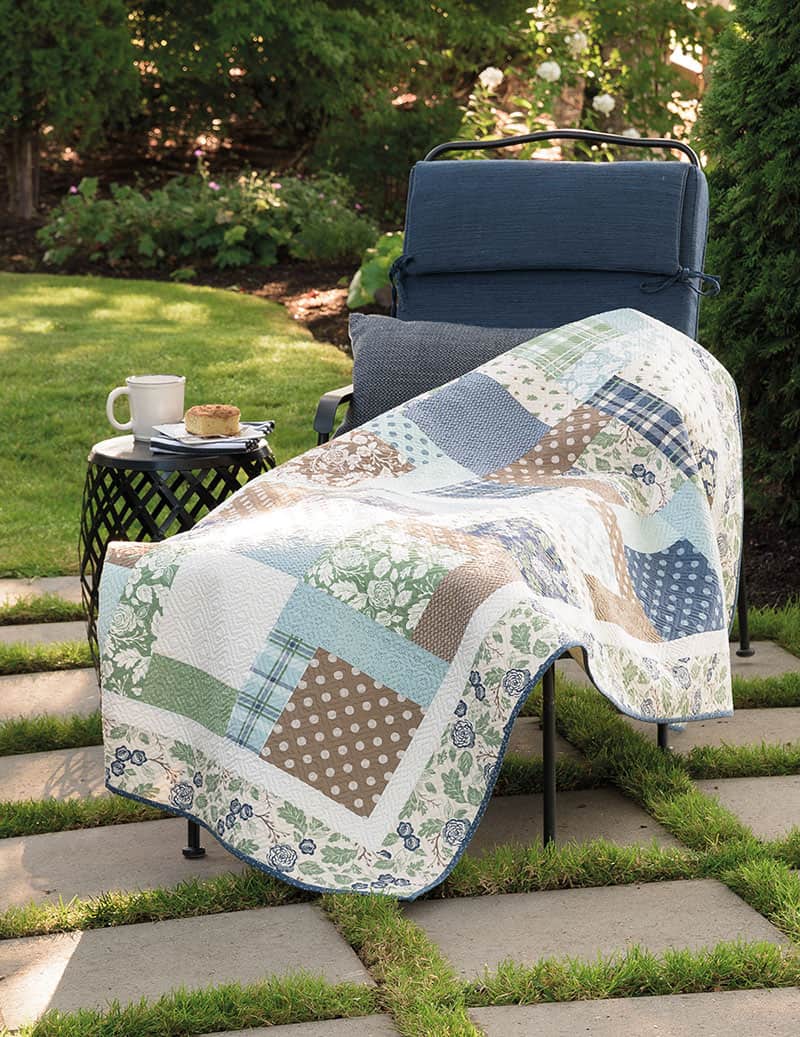 The Cottage Charm Quilt from Labor of Love
My Cottage Charm quilt from the Labor of Love: Scrappy Quilts from the Heart of Home book is a fun beginner-friendly quilt. If you are a new quilter, you'll love the simplicity of this quilt. It's great for a favorite collection and also works really well as a scrap buster quilt!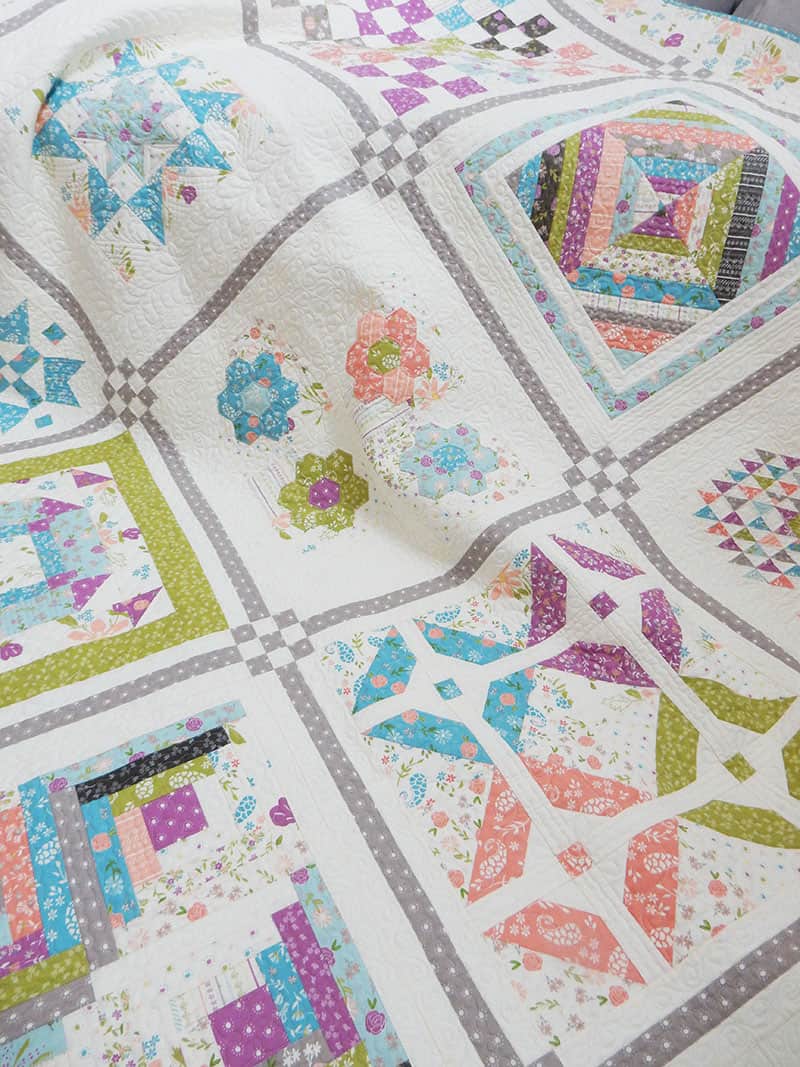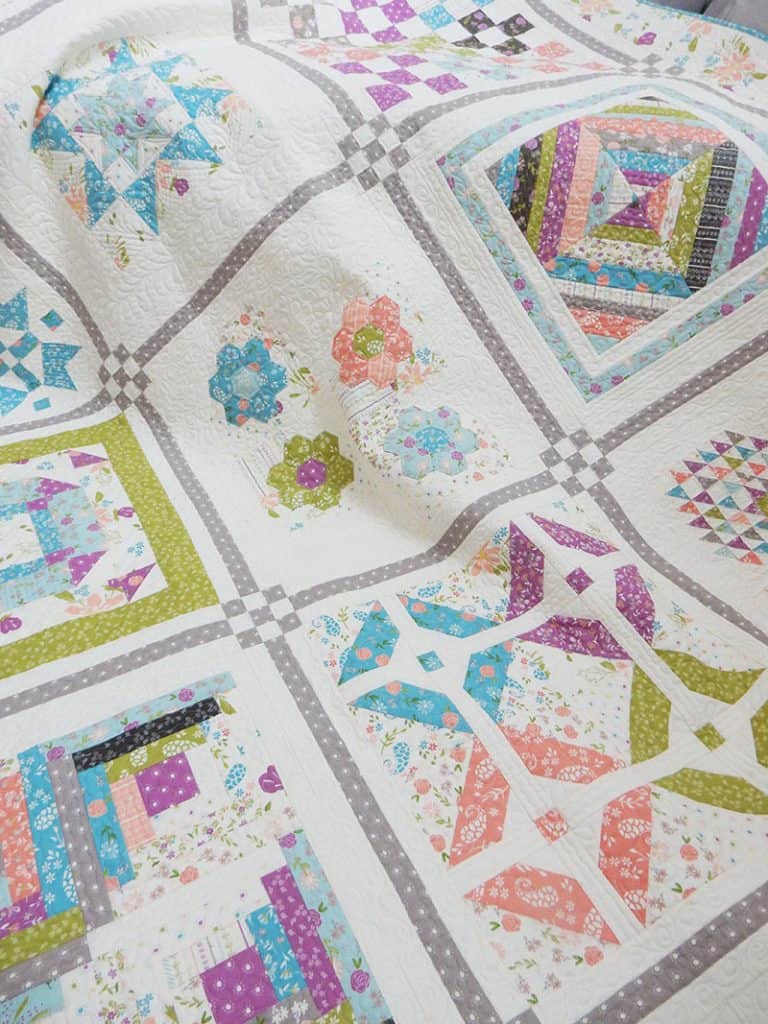 Balboa Fabrics Update
Just another update on the Balboa fabrics. I know the delayed shipping has been really frustrating. Basically what has happened is that yardage has shipped but pre-cuts like FQ Bundles, Fat Eighth Bundles, Jelly Rolls, Charm Packs, Layer Cakes, and Pre-Cut Hexagons have not shipped. So if you are waiting on a pre-cut or kit that includes a pre-cut it will be still a bit before they ship. I've put all of my extra yardage and small hand-cut bundles in the shop, and that will be all I can get of that. I will have some extra pre-cuts available but will wait and list those when they arrive. I've noticed this collection is selling quickly from other places, too. So be sure to grab what you need from wherever you can find it while it's available. And again, thank you for your patience 🙂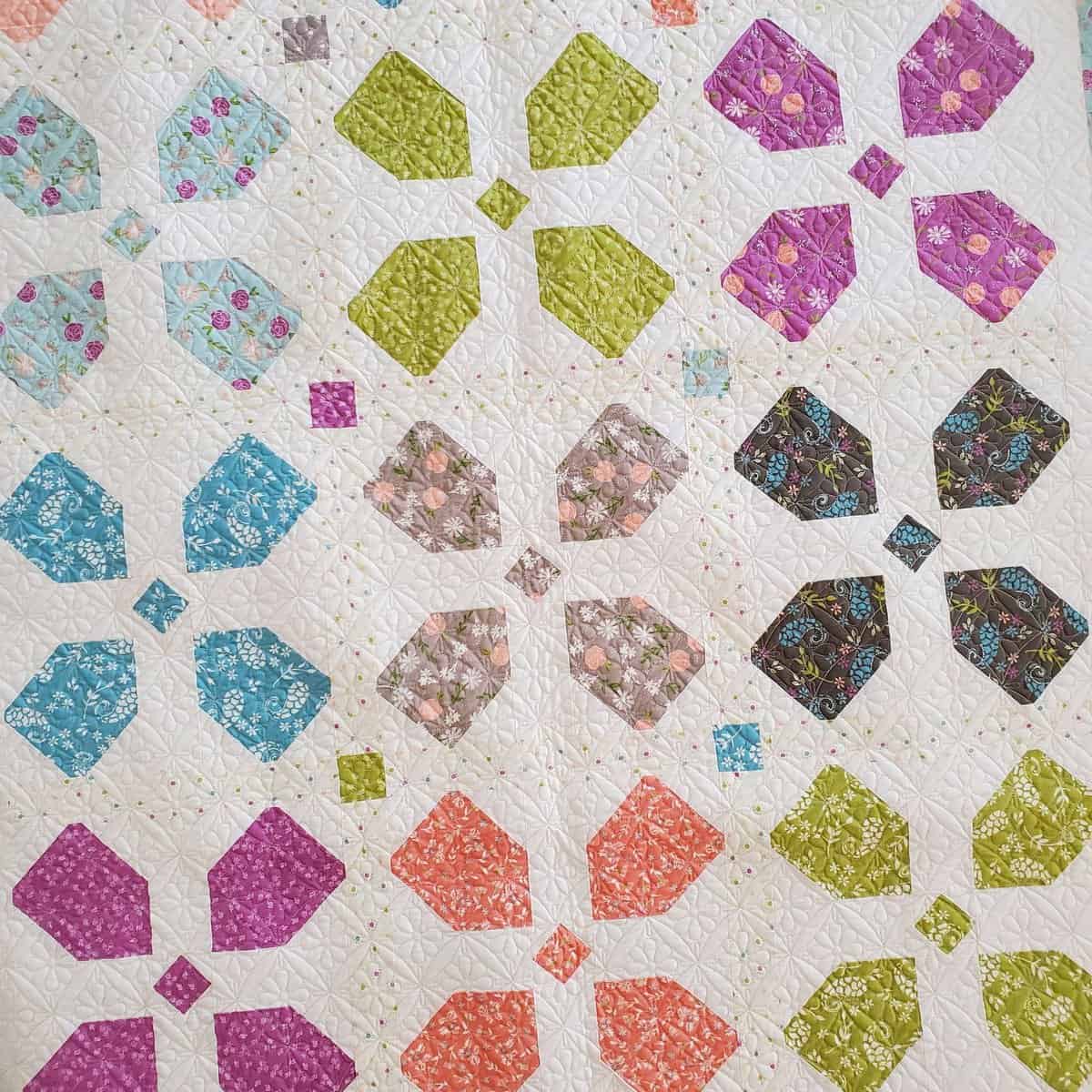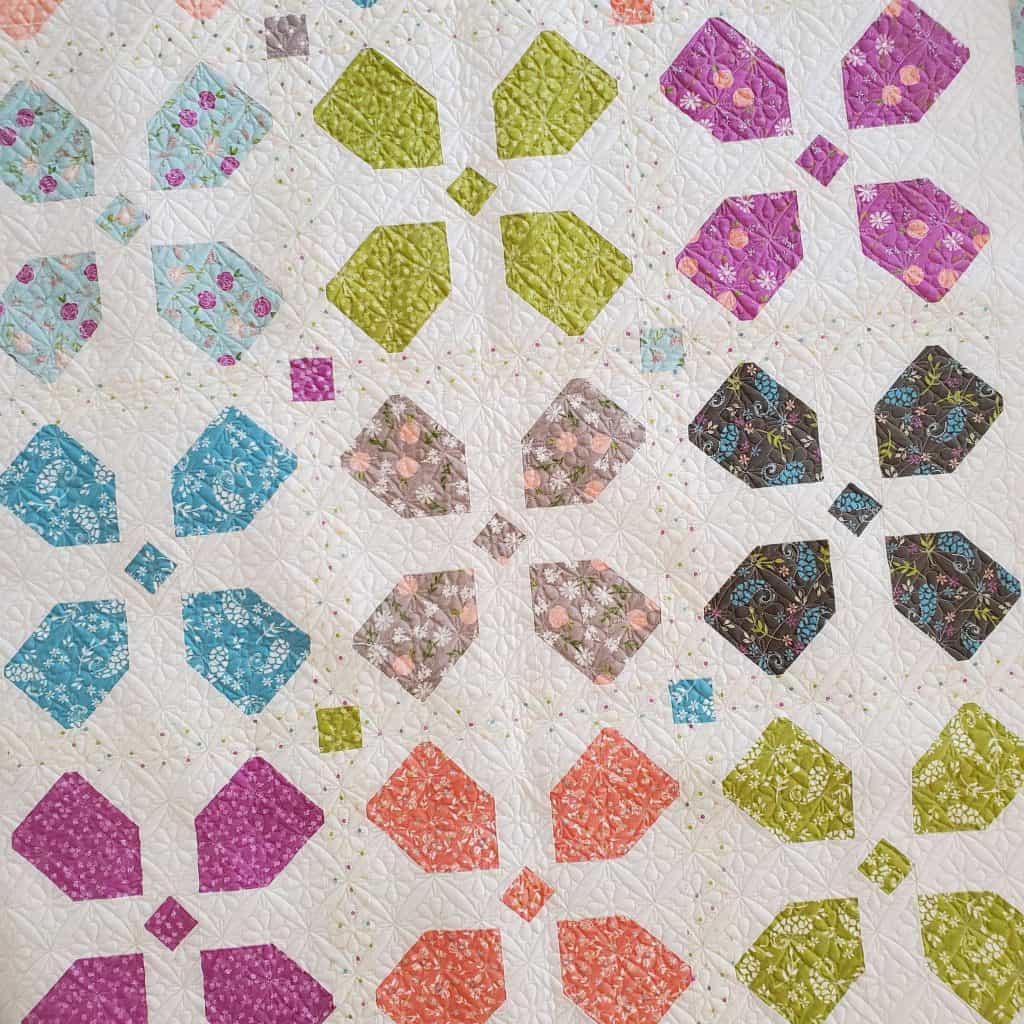 Just a Few More Things…
I hope you're enjoying the sew along thus far! If you're also quilting along with my Block of the Month, you want to stop by tomorrow for the November pattern (get details about my Block of the Month quilt here). And then I'll be sharing the December block next week so that I can share finishing instructions in early December. The 2021 Block of the Month quilt is shaping up to be my favorite yet, so I hope you'll join in for that as well.
Happy quilting, and thanks so much for stopping by!