Hello, friends, and happy Wednesday. Today I'm sharing my Moda Block Heads 3 Block 41 post along with an update on Balboa fabrics (be sure to read to the end)! This week's block is a darling applique block by Jen Kingwell that I'm definitely going to make for my quilt. It has simple curves and circles which I'm looking forward to stitching.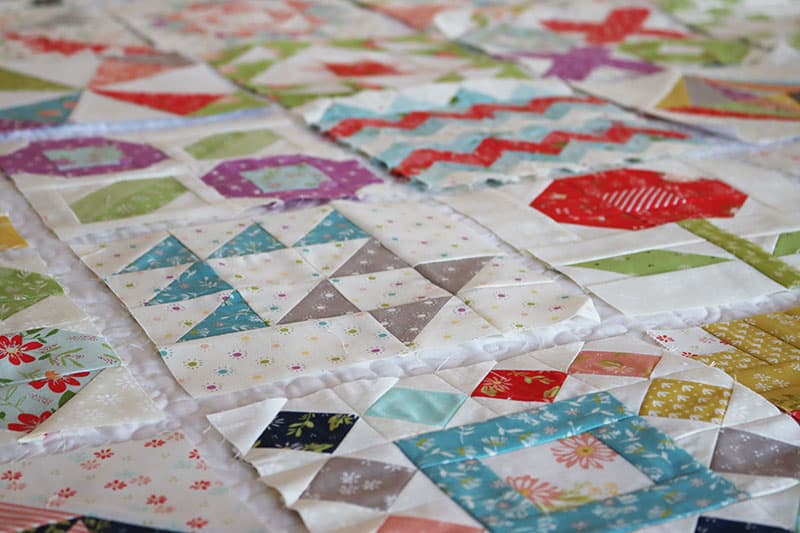 Moda Block Heads 3 Block 41
This week's darling block is brought to us by Jen Kingwell, and I am definitely going to make it…just haven't gotten to it yet. So I decided to get out all of my blocks to this point and lay them out to start trying to decide on a setting. We are nearing the end of our third round, so I think I might be able to get ahead and have my quilt ready to share by the end of our sew along!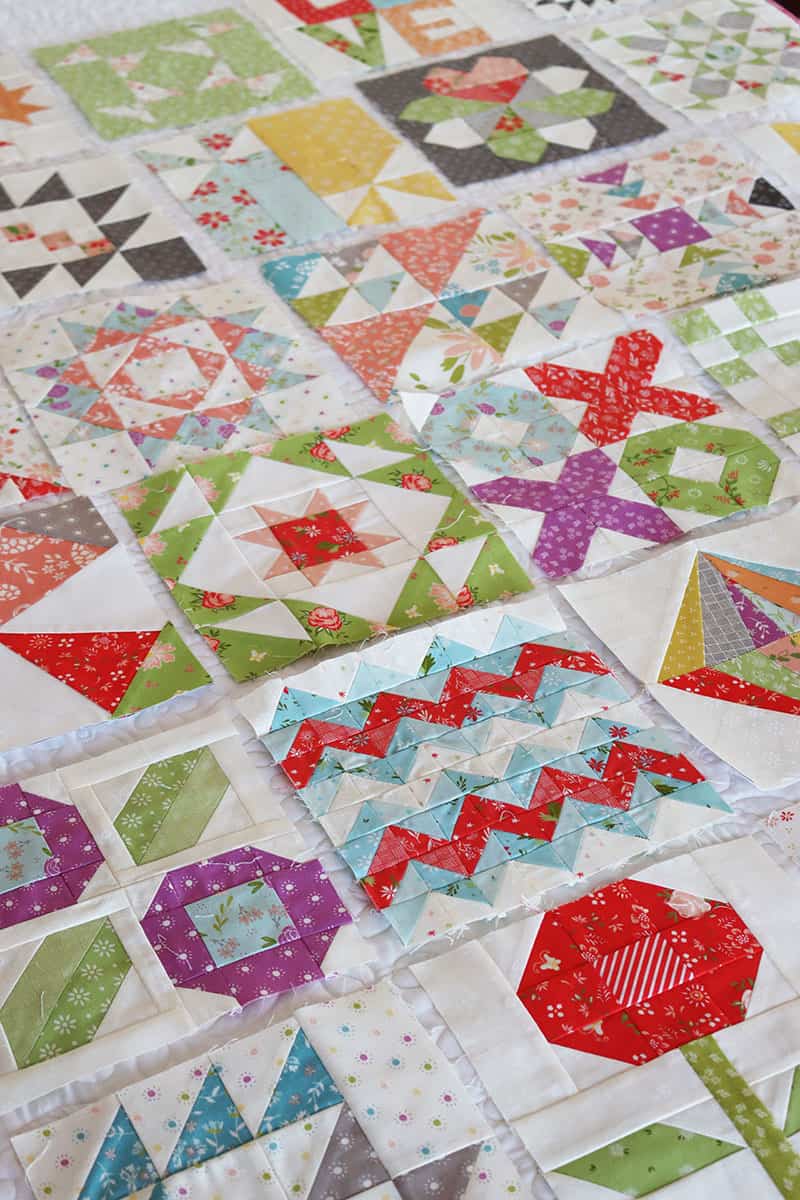 Block 41 Links
Here are the links for this week's block pattern PDF as well as resources that are helpful if you're new to the sew along: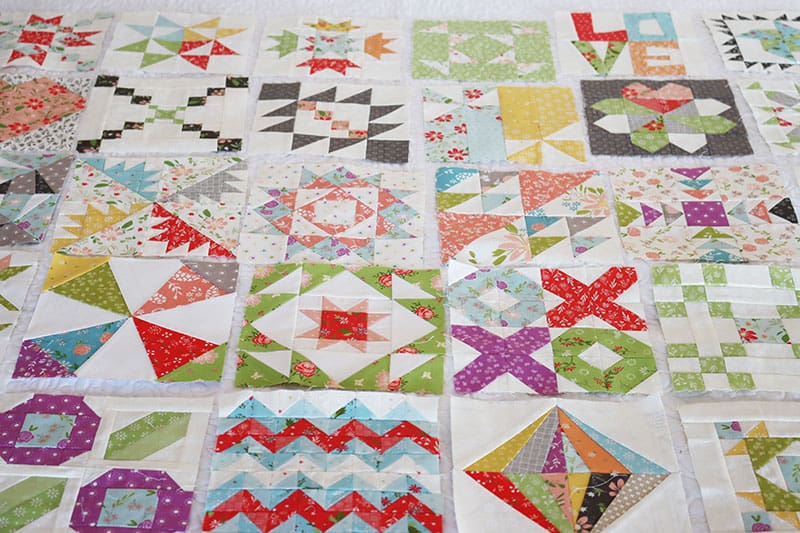 Moda Block Heads 3 Designers
And find the Moda Block Heads 3 Designers here: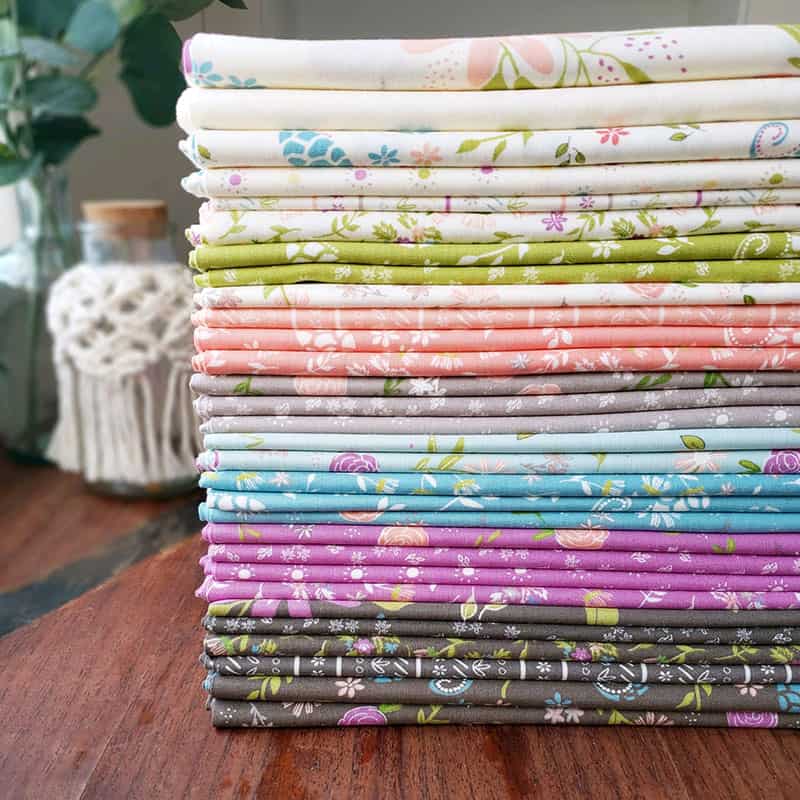 Balboa Fabrics Update
Finally, and update for those of you waiting on Balboa fabrics: Balboa yardage is shipping! And I'm cutting and packing fabrics as fast as I can. If you pre-ordered the Balboa project package or the low-volume bundles, your order will be shipping this week. Kits that include pre-cuts will not ship yet, as the pre-cuts haven't yet shipped from the warehouse. I've also listed some mini bundles and yardage for backings in the shop now if you are interested in those. And if you didn't get a Balboa Project Package but wanted one, I think I'll have a few extra later this week. Finally, there will be finishing kits for my pattern in the Balboa Project Package listed later in the week as well. Thank you so much for your patience and understanding with everything arriving so much later than they were originally scheduled.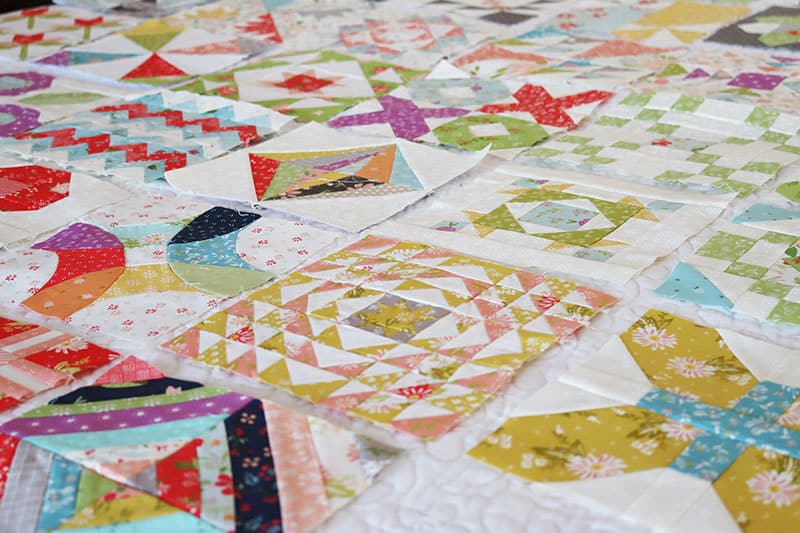 Thanks so much for stopping by today! Happy quilting!