Hello and happy Wednesday, friends! Today I'm sharing the Moda Block Heads 3 Block 38 which is a fun log cabin block. The log cabin block is one of my favorites, so it was fun to see this fun version in the line-up.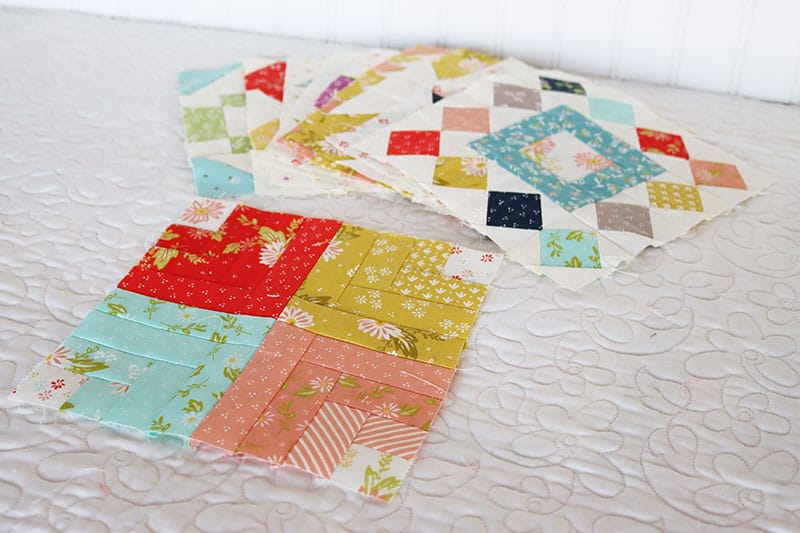 Moda Block Heads 3 Block 38
I used fabrics from our upcoming Happy Days collection for my block. I used two different lights for the "center" squares (each one repeated twice). Then I used three different prints in each of the four color ways: aqua, coral, citrine, and red. I love my block.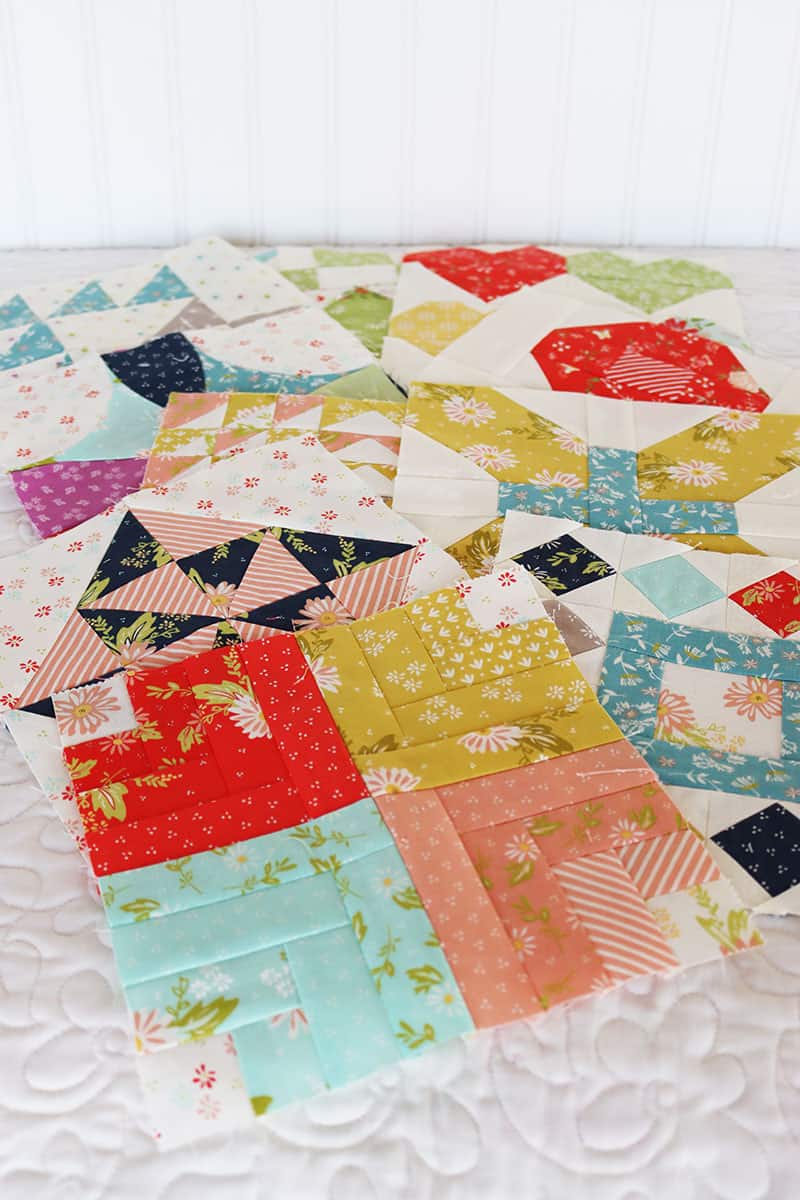 Block 38 Tips and Tricks
This week's block is composed of just squares and rectangles. So cut carefully, make sure your ¼″ seam is accurate, and have fun. This one goes together quickly!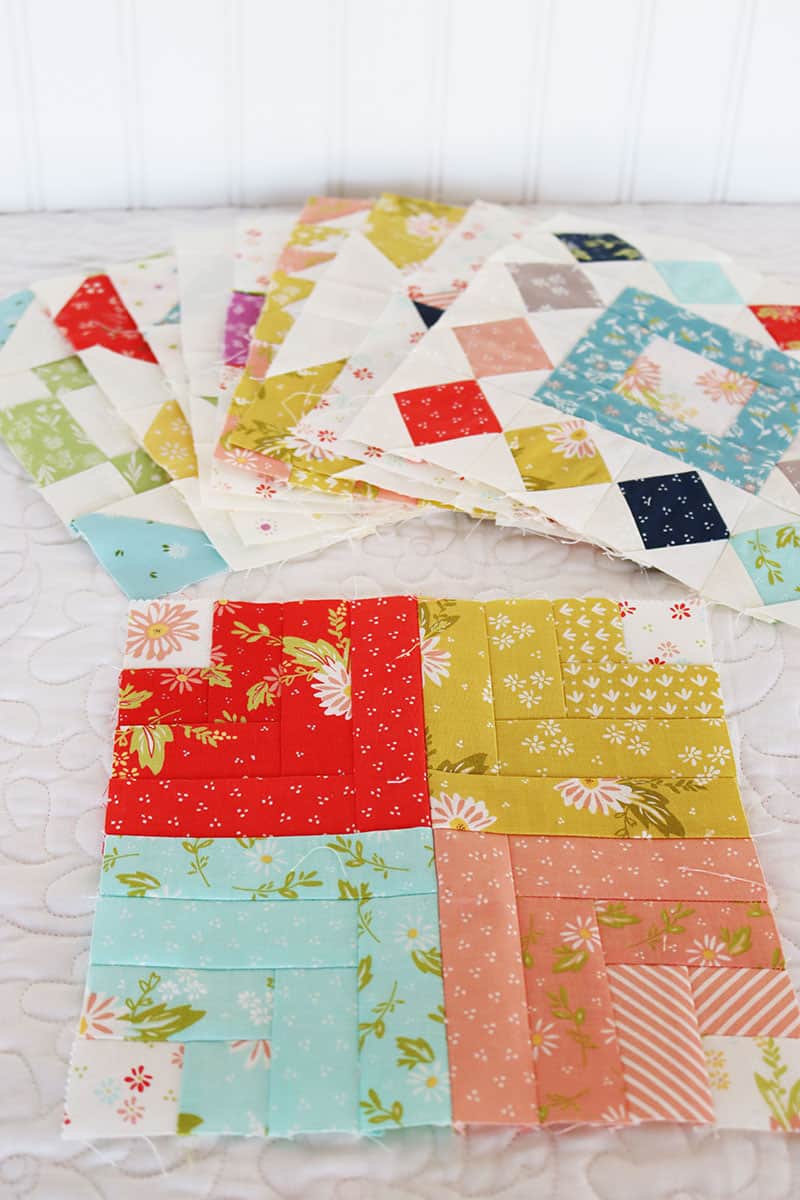 Block 38 Links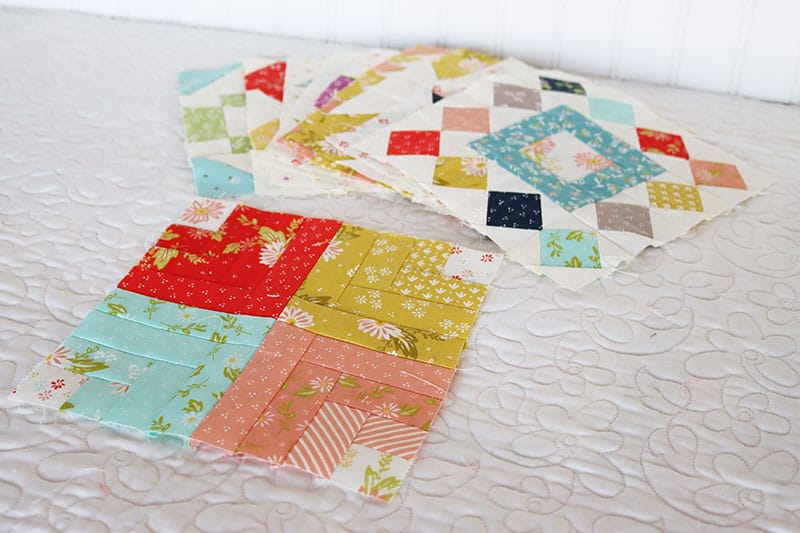 Moda Block Heads 3 Designers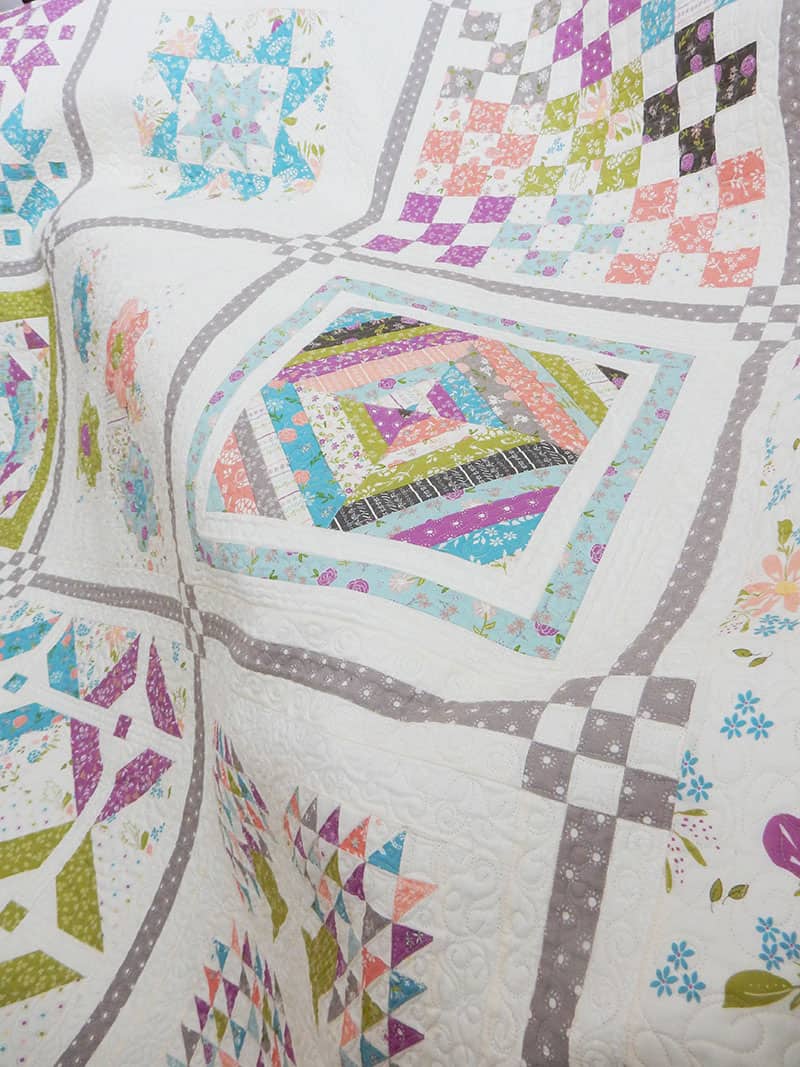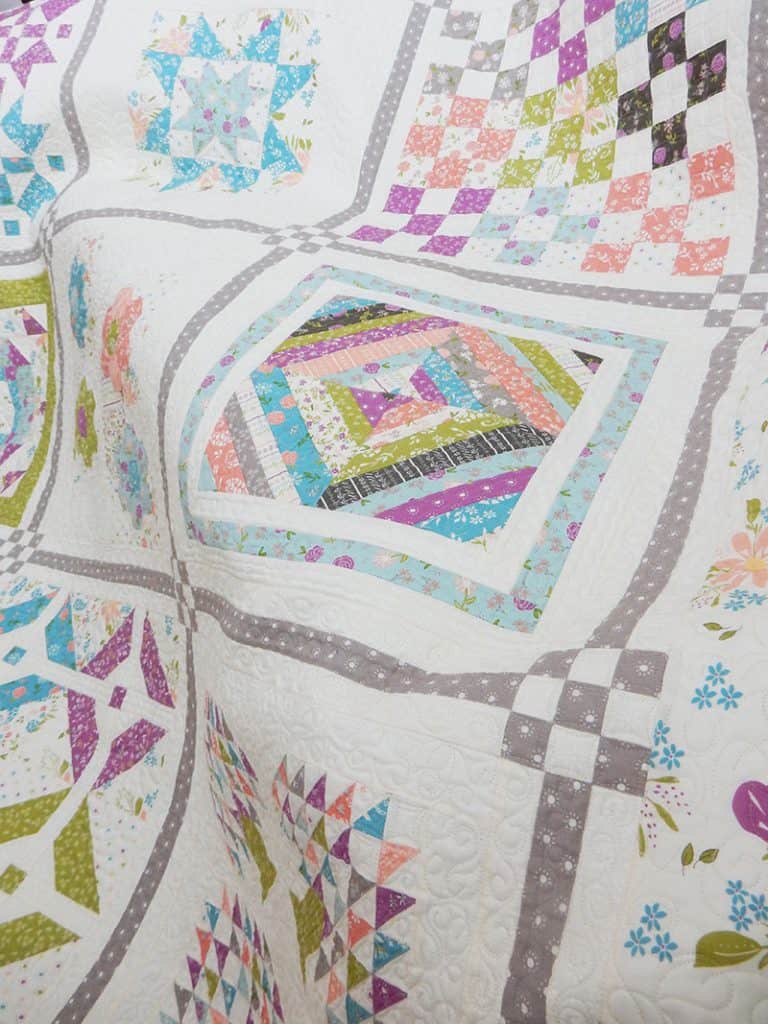 Notes for This Week–Labor of Love Quilt Along
I'll be back later this afternoon with the first block pattern in the Labor of Love Quilt Along! So excited to get started with it!
Happy quilting, and thanks so much for stopping by!