Hello, friends, and happy Wednesday. Today I'm sharing Jen Kingwell's Block Heads 3 Block 27 which is a stunning diamond shaped block. This week's block is easily made utilizing foundation paper piecing and is simple enough for someone to make who is trying this technique for the first time.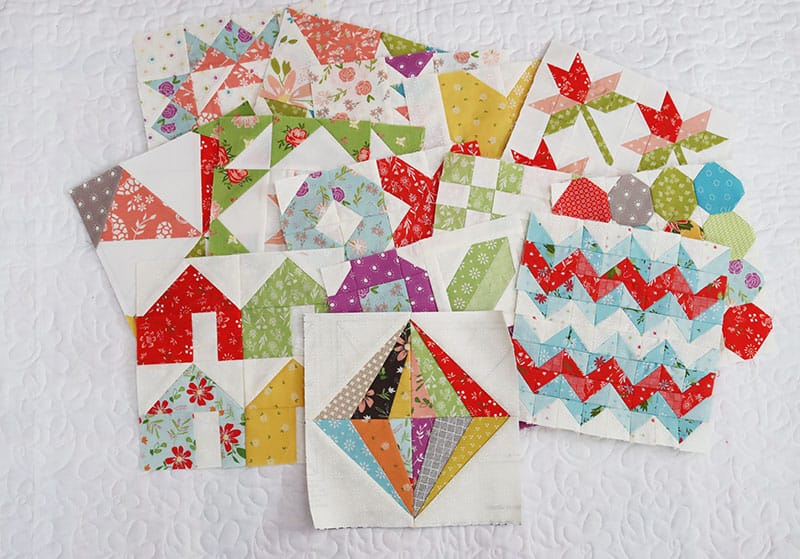 Block Heads 3 Block 27
This week's block also has a fun back story. Designers sent in their block designs for this year's quilt last fall just before the end of the year. At the time we didn't know which order our blocks would post in or even which month they would release. And the block order was determined quite a while ago. Coincidentally, Jen's block release today happens to fall on her wedding anniversary. So fun…and so her block is aptly designed as a diamond and named "The Proposal!" I believe you'll find some old wedding pictures floating around the Moda designer blogs and Instagrams today in light of this!
Block 27 Video
Watch this week's block video above or go here to watch it on my YouTube channel.
Block 27 Tips & Tricks
Block 27 does require using the foundation paper piecing technique; however, the pieces are nice-sized, making it easy to work with. You can watch my foundation paper piecing video from my YouTube channel here. You'll also notice that I use a seam roller and the Add an Eighth ruler when constructing a foundation paper-pieced block. Finally, be sure to leave the foundation paper on your block until it's time to sew the block into the quilt.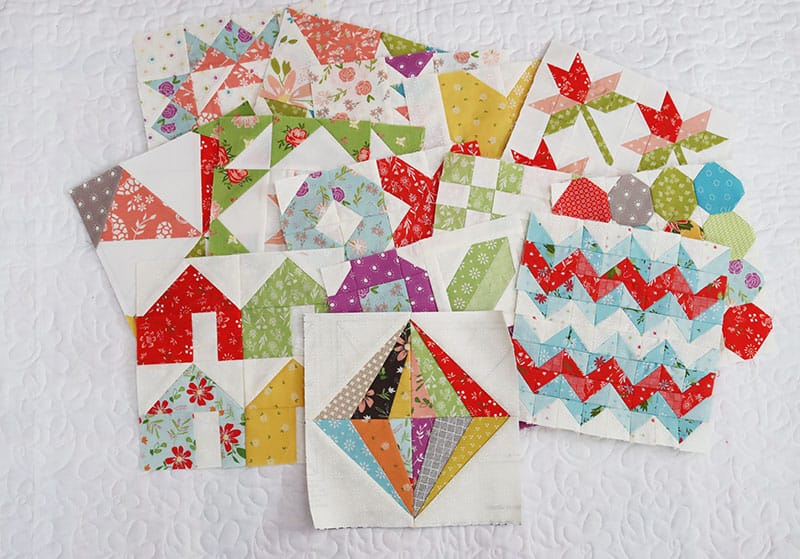 Block 27 Links
Moda Block Heads 3 Designers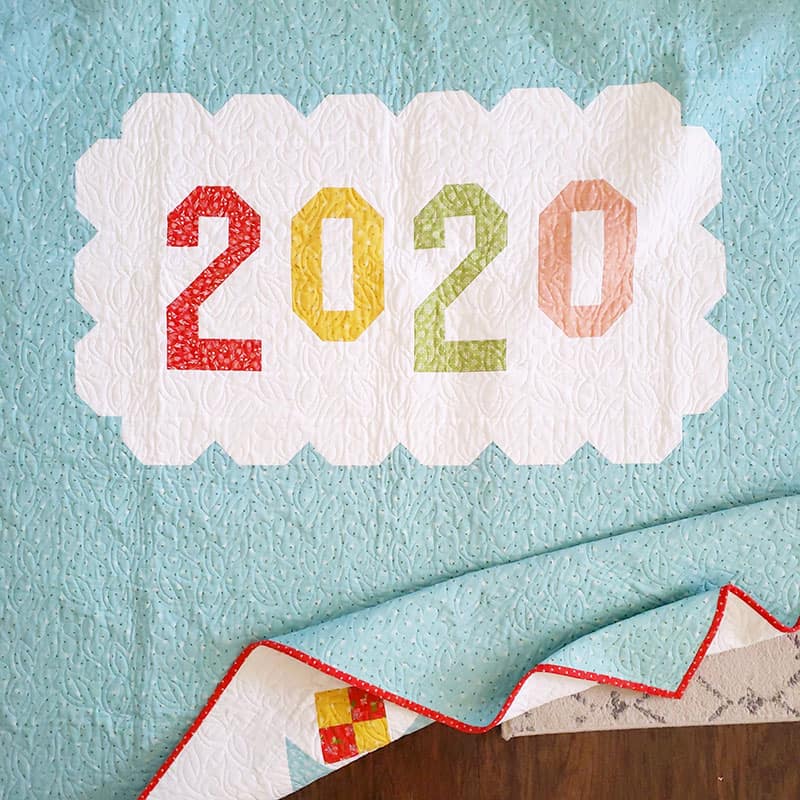 Something Fun this Week…Bloomtopia Quilt Back Pattern and Quilt for Auction!
Today is also the day to get the Bloomtopia Quilt Back pattern! Go here to the Jolly Jabber block to download this fun pattern. And, while you're there, you can also find out how to get my Bloomtopia quilt! I've donated it to Fat Quarter Shop for their annual Make a Wish quilt auction with 100% of the proceeds benefitting Make-a-Wish Central and South Texas. You can bid beginning at 9 a.m CST at this link.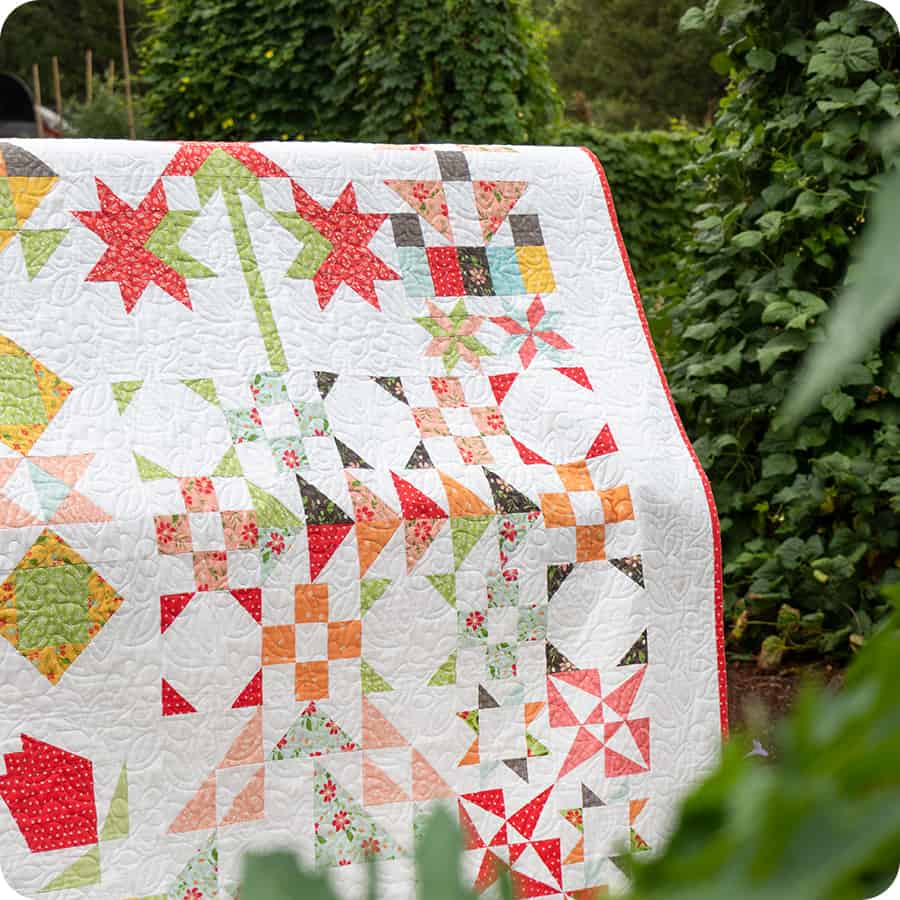 I hope you've enjoyed this week's Moda Block Heads 3 Block 27 post. Happy sewing, and thanks so much for stopping by!