Hello and happy Moda Block Heads 3 Block 2 day! Today is my day to share a block, and I'm happy you're here. I thought I'd introduce myself for those of you who might be new to the blog and to my company, A Quilting Life.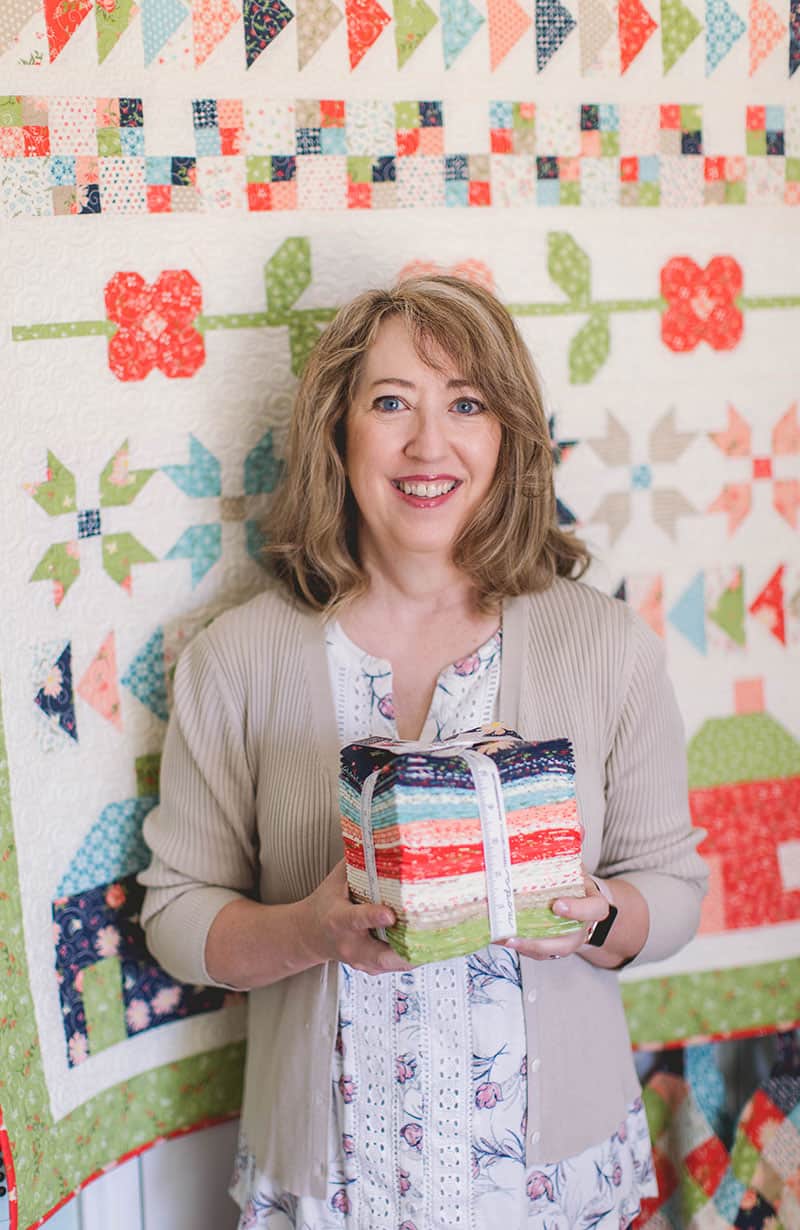 Hi, I'm Sherri McConnell of A Quilting Life
I've been quilting for about 27 years now and started this blog in 2008 in order to keep track of my projects and to learn and share with the rest of the on-line quilting community. Now, nearly twelve years after that first post I'm grateful to be able to design fabrics for Moda with my daughter Chelsi, write quilting books and patterns, and continue to share my love of it all here. I have a really terrific family: a supportive husband, two daughters, two sons, two sons-in law, three granddaughters, two grandsons–and we have an amazing girlfriend to one of our sons and an awesome fiancée to our other son.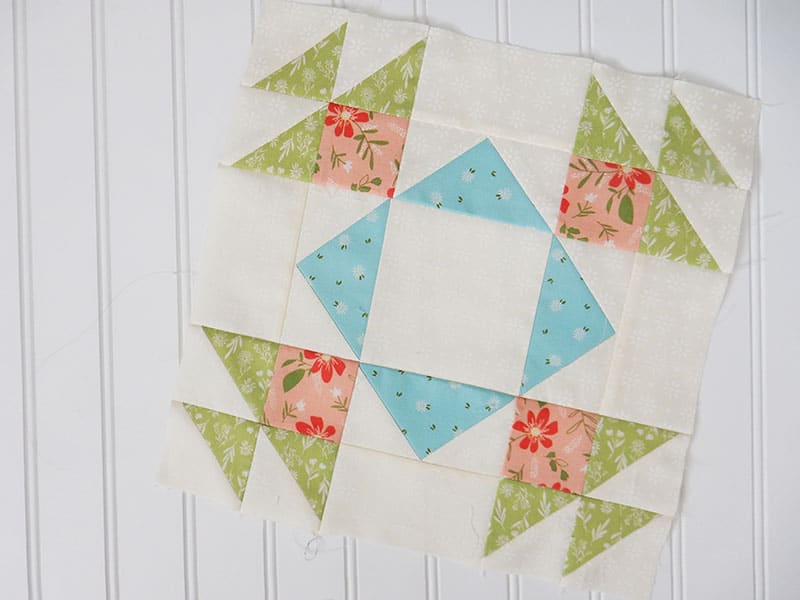 About the Blog
Life is busy and full, and I'm very grateful to be able to do what I love. These days I post here 4-5 times a week with tips and tricks and the latest in the quilting world. I write a lot about organization for quilters and have an Etsy shop with my pattern designs. I also provide a free monthly block of the month each year for my readers. You can find the January block for this year here.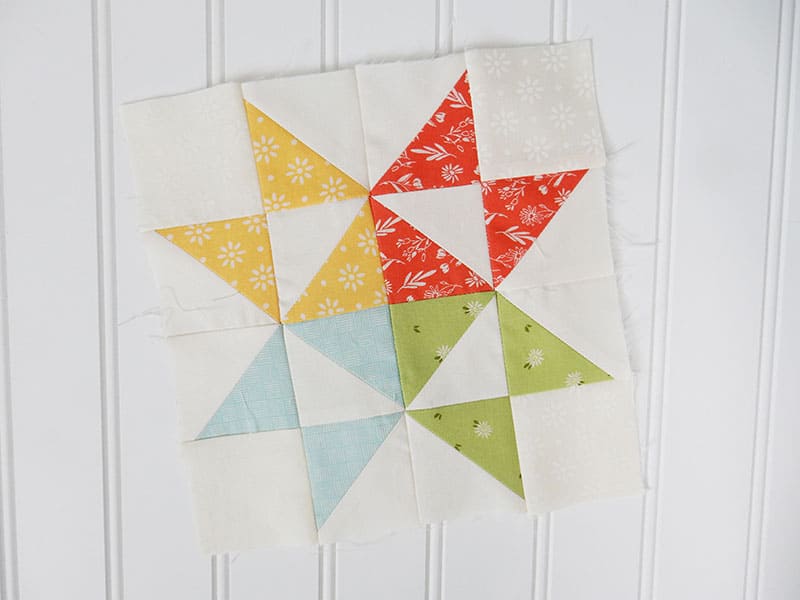 Moda Block Heads 3 Block 2
This week's block is called Sunshine Star and is going to be fast and fun to put together. I absolutely love half-square triangles (or half-triangle squares) and try to keep a supply of finished ones on hand at all times for scrappy projects. You'll have four extras from my block today…save them for a future Block Heads 3 block!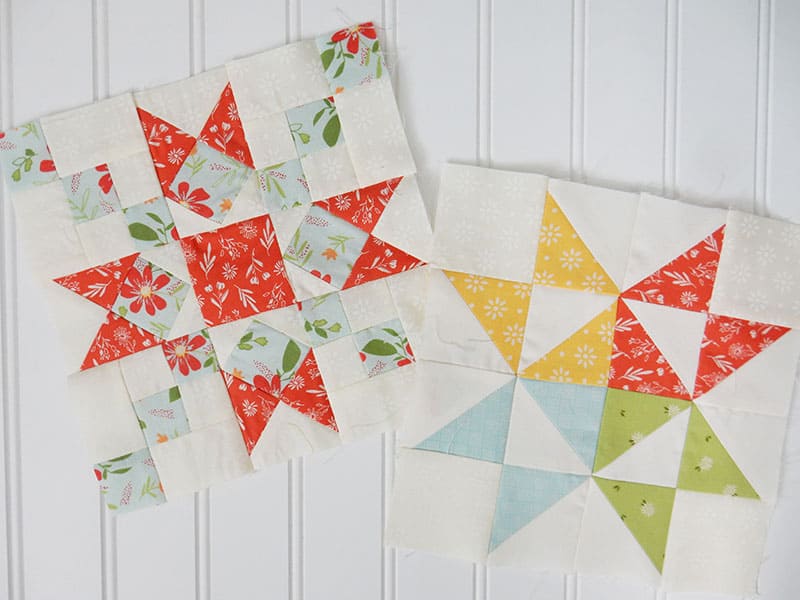 Block 2 Tips & Tricks
Use your favorite Triangle Paper (I like this one and this one) and make several half-square triangles out of several different fabrics. Then save them for future blocks and you'll be that much farther ahead.
If you only want to make a few half-square triangles this week…here is my favorite method with a video tutorial for making them absolutely perfect.
Finally, you could use an additional fabric and make all of the center half-square triangles from that one fabric for a different look.
Moda Block Heads 3 Block 2 Links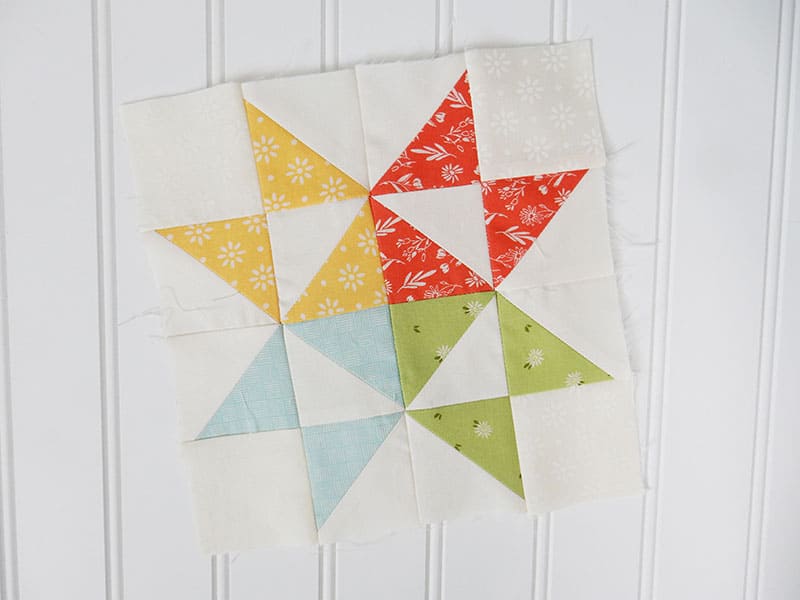 Moda Block Heads 3 Designers
You are going to love learning from all of these amazing designers and quilters this year. Be sure to visit each of them each week to find out what they are up to and to learn from their suggestions and ideas.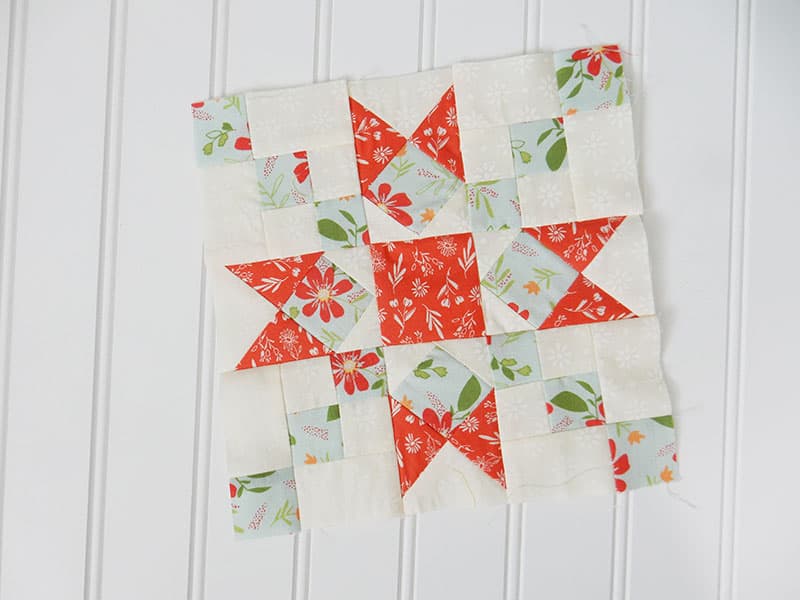 Something Fun for This Week
Each week I'll share and extra tip, idea, or item in the shop. This week's share: I still have a few scrappy starter bundles with our fabrics along with some Summer Sweet pre-cuts here. And thank you so much for visiting today. I hope you'll enjoy piecing Moda Block Heads 3 Block 2 and the journey we'll have this year with this amazing quilt along. Happy quilting!