Hello friends–I hope you are all well and safe. It's Wednesday once again, and it's always such a highlight of my week. I've so enjoyed seeing all of the Block Heads blocks being made. Today I'm sharing Block Heads 3 Block 13 which was designed by the lovely Jen Kingwell. I had fun using fabrics from our upcoming Balboa collection for this week's block. As I make more blocks using these fabrics it will be fun to see the mingling of fabric collections, making it even more scrappy.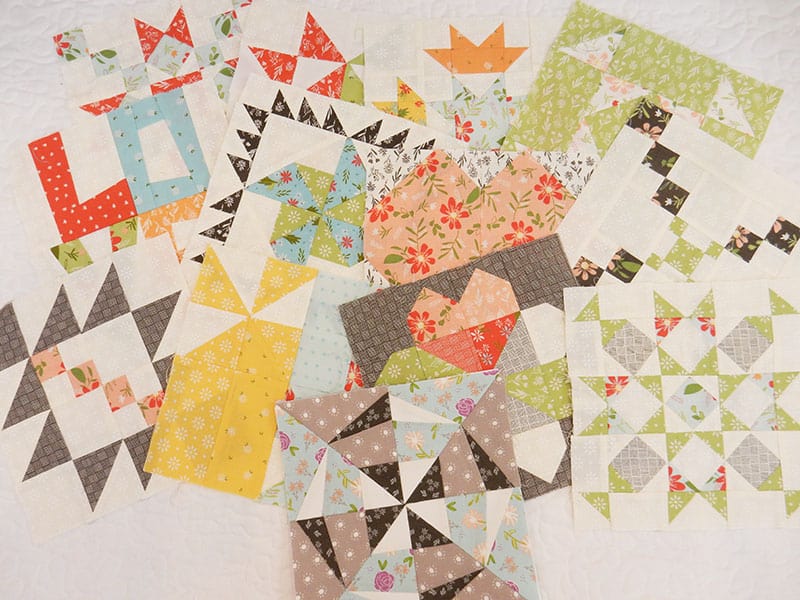 Moda Block Heads 3 Block 13
Jen's block is called The Baldwin and uses foundation paper piecing…but don't worry! I've filmed a quick video with tips for those of you who are familiar with foundation paper piecing. And…I've filmed a longer video tutorial for those who would like to try foundation paper piecing for the first time.
Block 13 Video and Foundation Paper Piecing Tutorial Video
In order to help you out with this week's block, I've created two videos. Watch the shorter video if you're familiar with foundation paper piecing and are just looking for some tips, tricks, and reminders. Watch the longer video if you are new to foundation paper piecing and would like to try it. Jen's pattern is a good one from which to learn this technique.
Watch the short video about Block 13 above.
Watch the longer foundation paper piecing tutorial on YouTube here.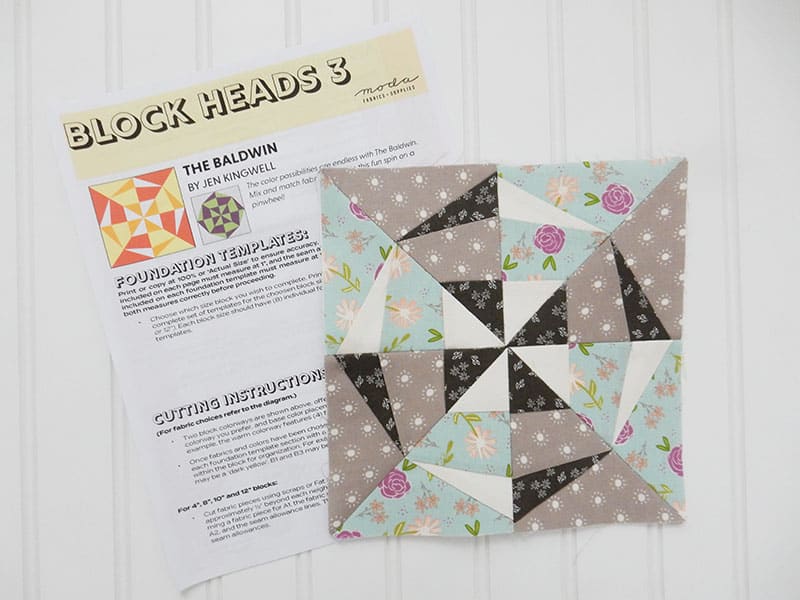 Block 13 Tips and Tricks–Review
Here is a short summary of some of my tips and tricks for this block:
Remember to shorten your stitch length to 1.5 to make it easier to tear the paper and to prevent un-needed stretching of your fabrics.
Label, label, label. Watch either of the videos to see how I labeled my papers.
I love the Add an Eighth and the Add a Quarter rulers for trimming.
I also love using a seam roller when doing foundation paper piecing.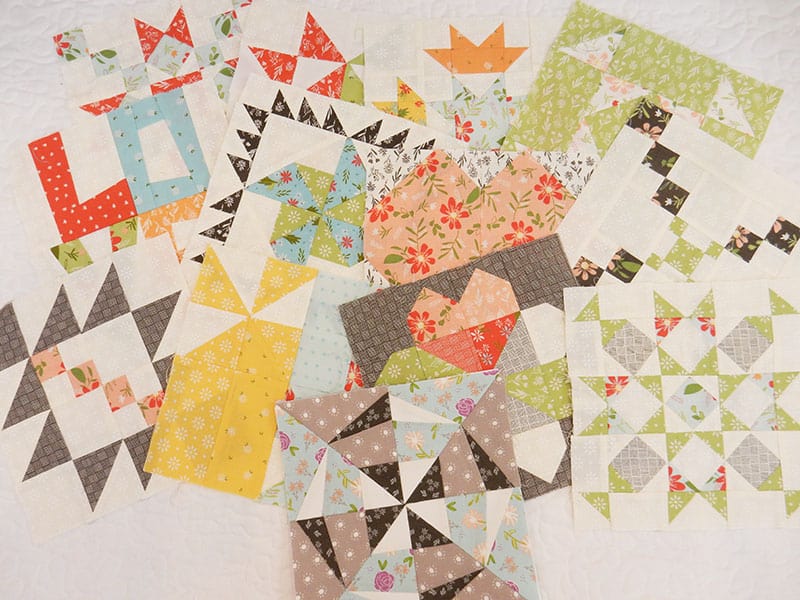 Block 13 Links
Moda Block Heads 3 Designers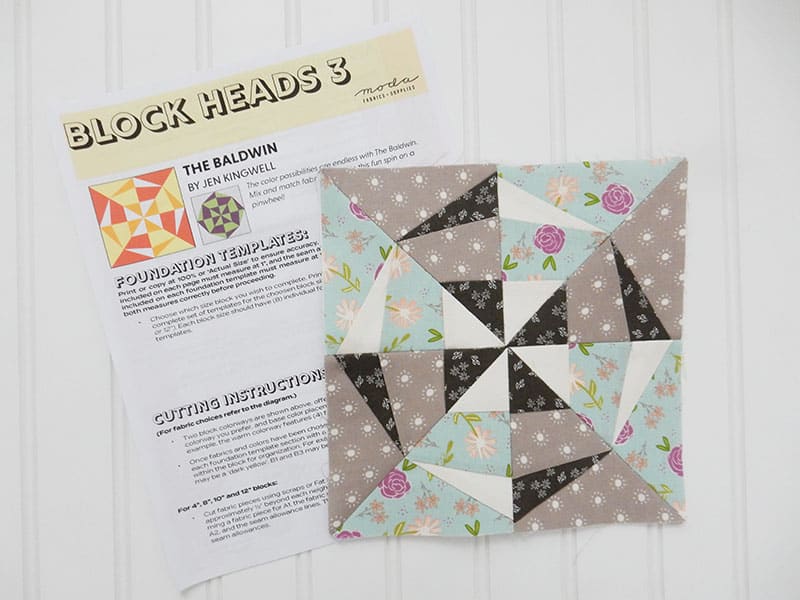 Something Fun this Week
Added a few more Balboa project package pre-orders to the shop. We are only selling a limited number of these kits, so get yours before they are gone.
Also, I listed a new pattern in the shop this week! See yesterday's blog post, or get the pattern in paper or PDF here.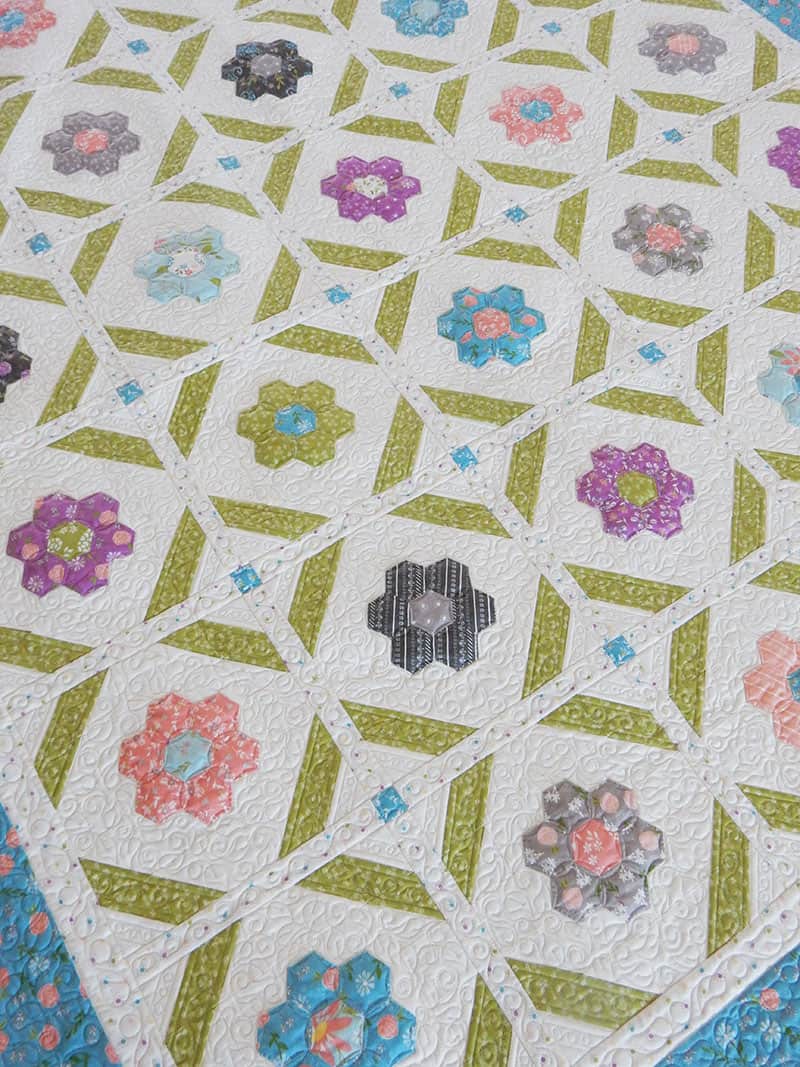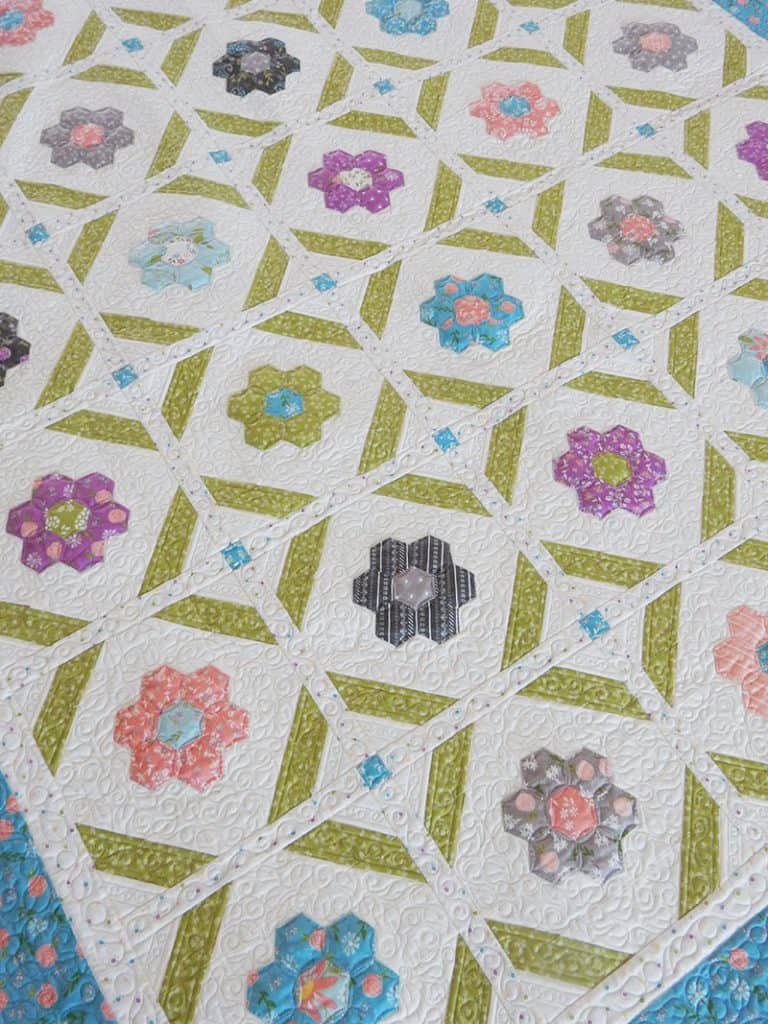 Happy quilting, and thanks so much for stopping by!