Hello and happy Wednesday. Today I'm sharing Moda Block Heads 3 Block 1. We have fourteen designers participating this year and 56 blocks to share–so for the next fifty-six weeks each Wednesday will be a Moda Block Head day! While we designers will take turns sharing our blocks throughout the year, I will post each week with links, tips & tricks, and something fun. I hope you'll enjoy this journey with us as we sew the Moda Block Heads 3 quilt.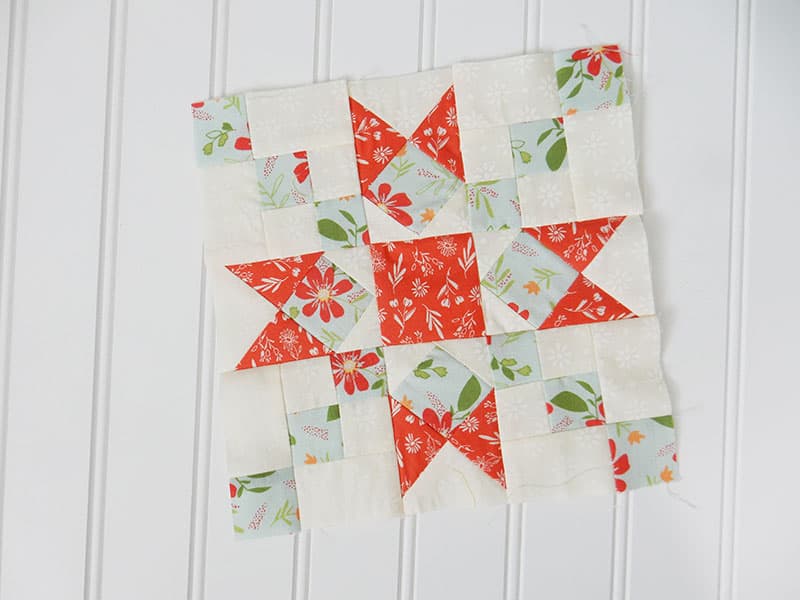 Moda Block Heads 3 Details
All of the blocks will be available in 6″, 8″, and 12″ finished sizes. Additionally, some of them will be available in a 4″ finished size. Some designers may also add some additional sizes or options…we will have to wait and see about that. There will be applique' and foundation paper pieced blocks as well. But just remember, this will be your quilt, and you'll have the option to skip the blocks you don't want to make. Some designers may present options on the weeks we share the applique' and paper-pieced blocks. You'll need to watch for those options on Fridays after the week's block is shared. There will also be a variety of setting options shared along the way. I will be making my blocks in the 8″ finished size and will share my setting option along the way.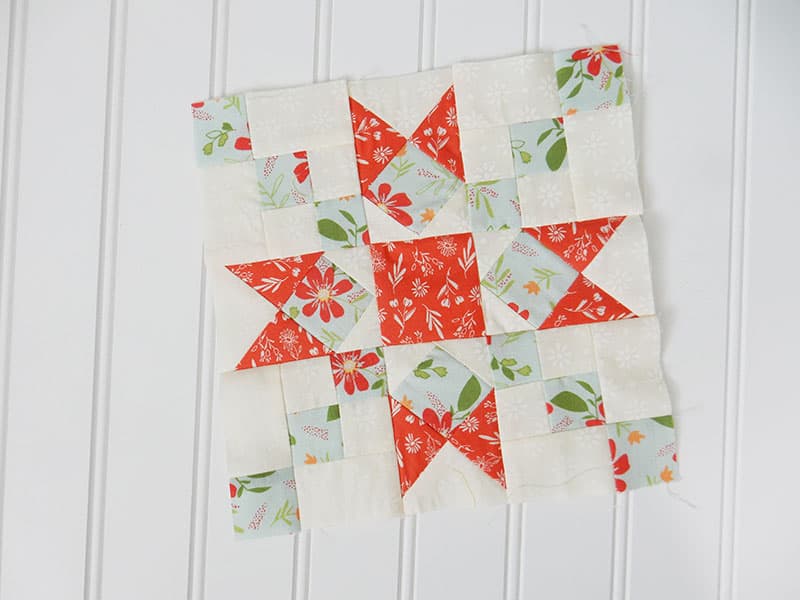 Moda Block Heads 3 Block 1
This week's block is by Corey Yoder and is called Star Chain. Corey mentioned that it combines two of her favorites: stars and chains. I love star blocks and chain blocks as well and immediately fell in love with her block. I used Summer Sweet fabrics to piece my block: our large aqua floral here and our geranium and cream flora print here.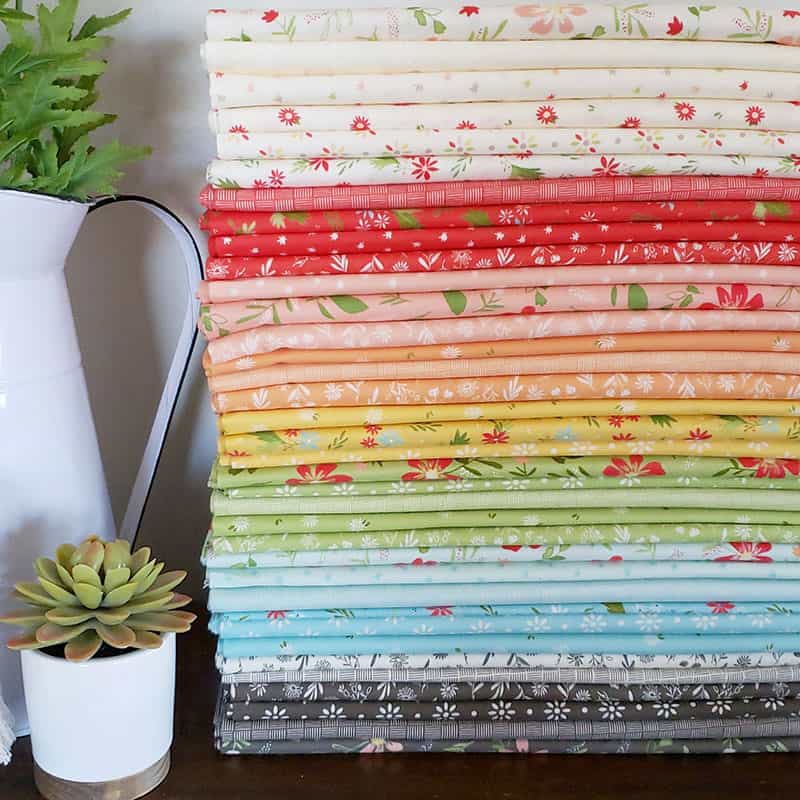 Block 1 Tips & Tricks
Block 1 does require careful piecing, so I hope you'll find these tips and tricks useful:
Moda Block Heads 3 Block 1 Links
Go here (or click the button above for this week's pattern by Corey Yoder. Note that if the post is not yet live, you'll need to keep checking back. All blocks should be posted by 8:00 a.m. CST.
Visit the Moda Block Heads 3 Landing Page here.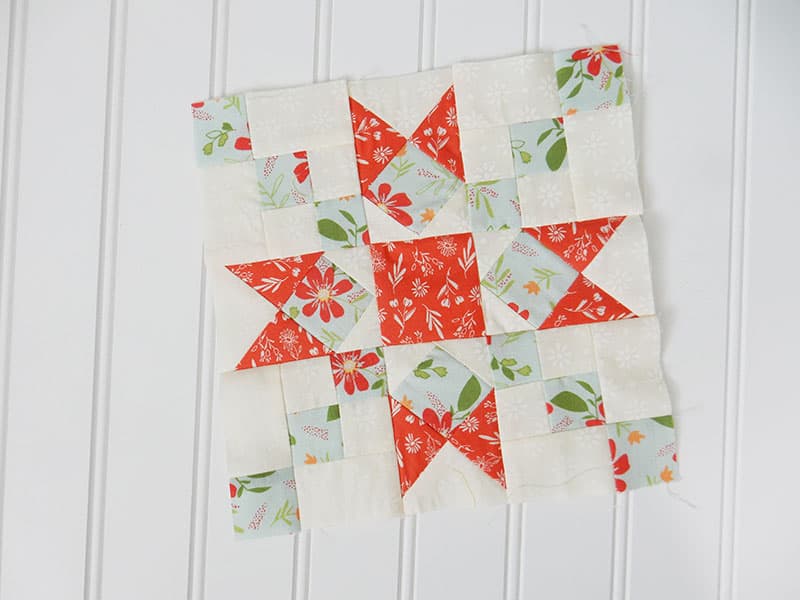 Moda Block Heads 3 Designers
Something Fun for This Week
Finally, each week on my Moda Block Heads 3 post I'll share something that I haven't yet shared anywhere else. It might be something new in the shop, a free PDF printable, or a new tip I've learned. This week I'm sharing my Summer Sweet Scrap Bundles just listed here. There are also a few of my scrappy fat eighth bundles with 16 different prints here and just a couple of Summer Sweet Low-Volume Bundles in half-yards and fat quarters here.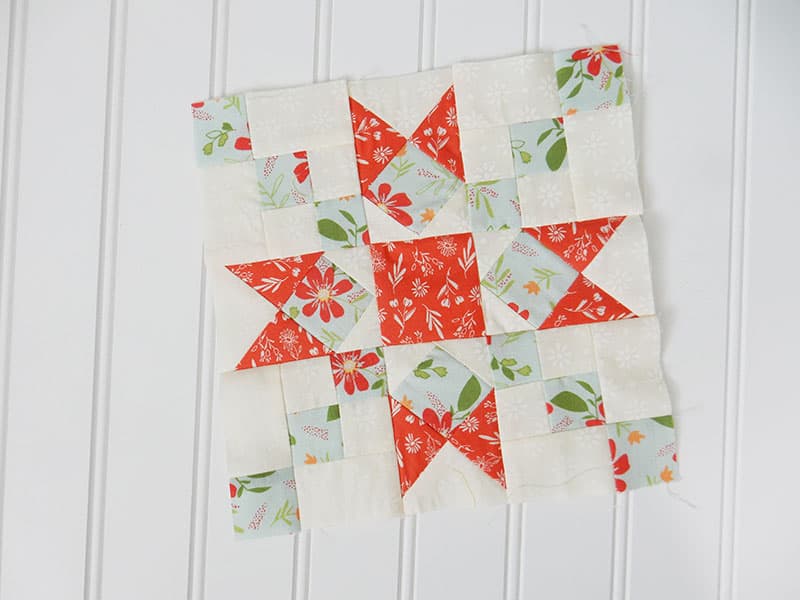 I hope you enjoyed the Moda Block Heads 3 Block 1 post. It's going to be a fun year! Happy quilting, and thanks so much for stopping by!