Hello and happy Wednesday!  It's Moda Block Heads day, and today I'm sharing Moda Block Heads 2 Block 6!  I know I say this every week, but this one is another favorite!  I have so much fun making these blocks each week!  I'm staying caught up (and actually I'm a little ahead right now)!  And I love seeing all of the blocks show up on social media!  There are so many fun fabric combinations being used by everyone!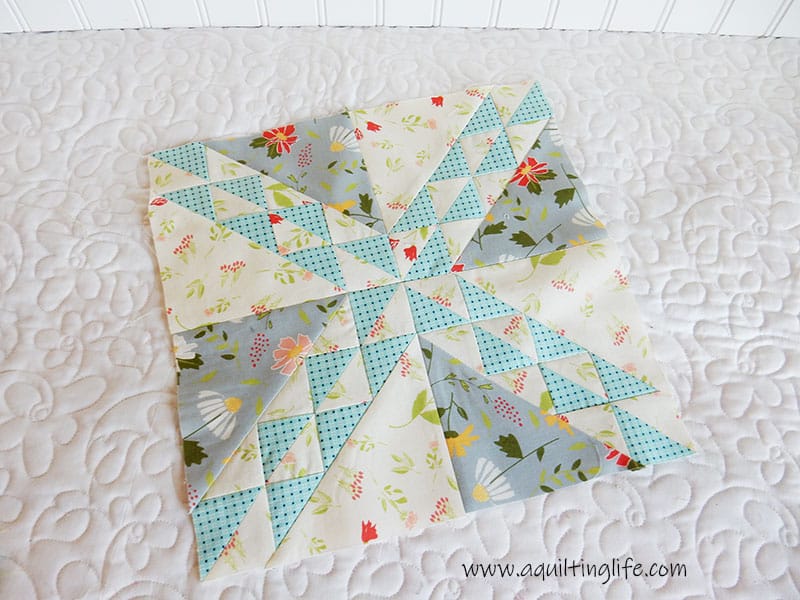 This week's block is another 12″ x 12″ block.  And it went together really nicely (although I was very careful with the triangle sections so I wouldn't stretch them and create more bias in my block.  I also used scant ¼″ seam allowances when putting the four units together to make sure my block stayed right at 12 ½″ x 12 ½″ unfinished.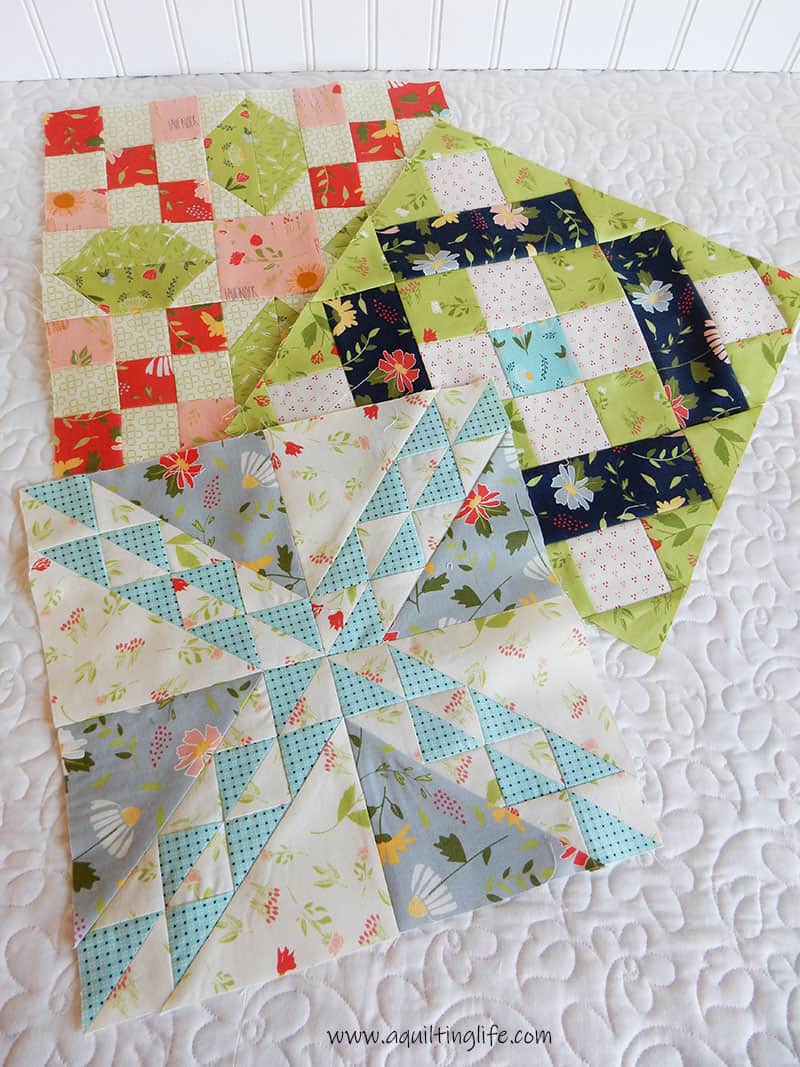 A picture of the three 12″ blocks we've pieced together so far was in order!  I might be a little goofy about taking pictures of these blocks.  It's just so much fun to see them come together each week with the addition of new fabrics and designs.  This week's block uses fabrics from our Clover Hollow and The Front Porch collections.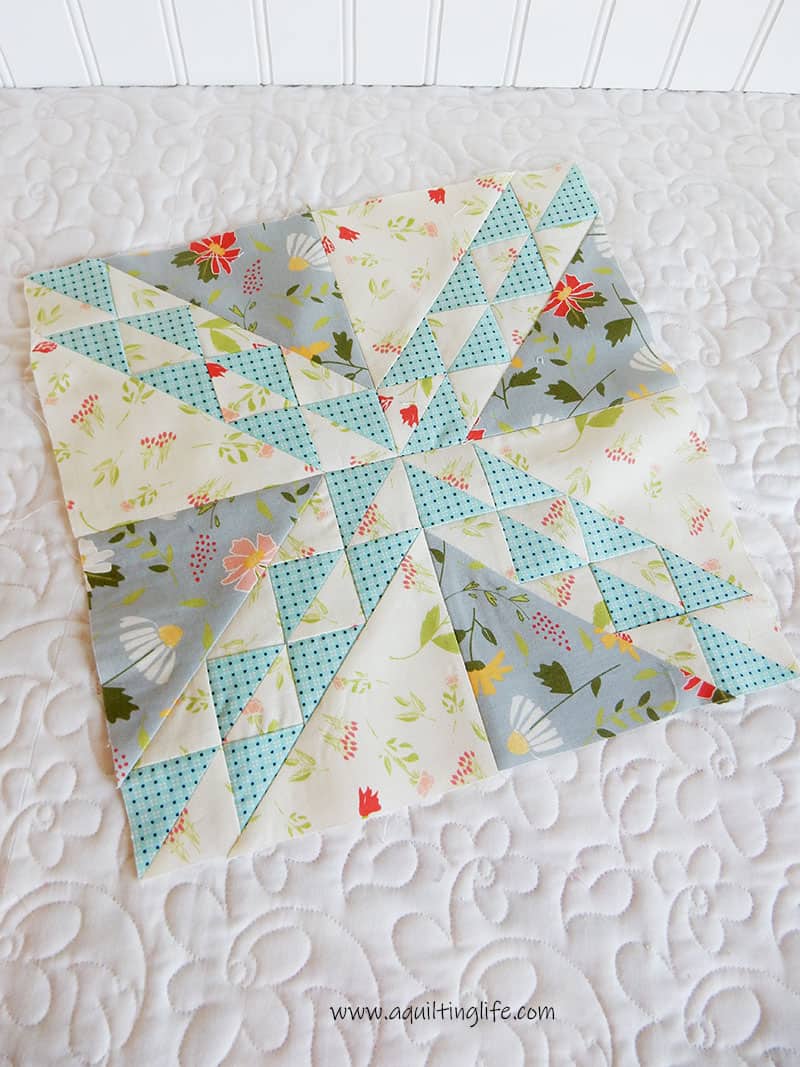 This week's block is called "Path through the Woods" and is by Betsy Chutchian.  Betsy is an amazing designer and lovely individual.  I loved making this block!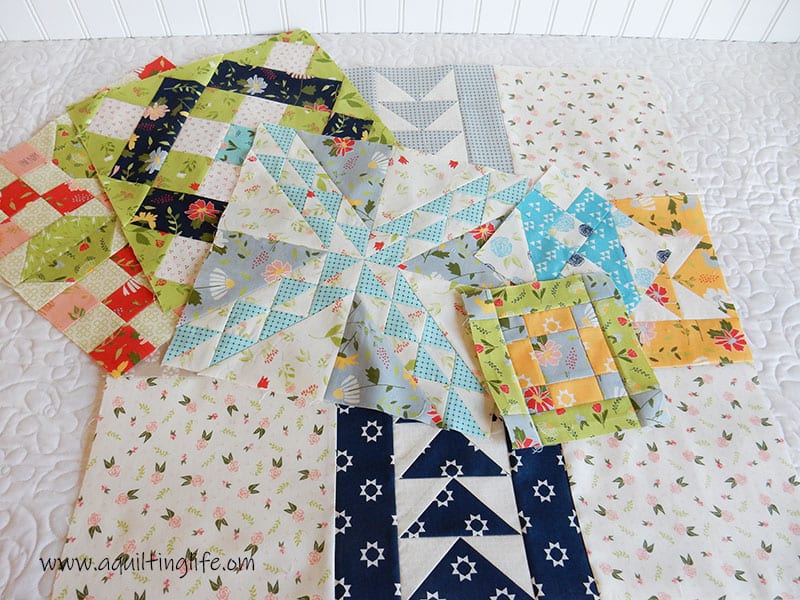 And here are blocks one through six all together!  So much fun!
Moda Block Heads 2 Block 6 Important Links:
And Find the other Moda Block Heads here to follow their blocks, tips, and more!
Thanks so much for stopping by…have a wonderful time making the Moda Block Heads 2 Block 6! And happy quilting!