Hello and happy Wednesday!  And happy 4th of July if you are here in the United States.  I've been feeling especially patriotic lately as I was recently able to attend the Broadway musical Hamilton which was touring in Las Vegas last month.  It was terrific to be able to see the program right before our most American holiday!  Along with the holiday, today is also Moda Block Heads 2 Block 5 release day!  I had a lot of fun making this big block.  So far, we've made 12″ and 6″ blocks, so this month's 24″ x 24″ block is quite a change!  It's simple to piece, though, and a lot of fun as well!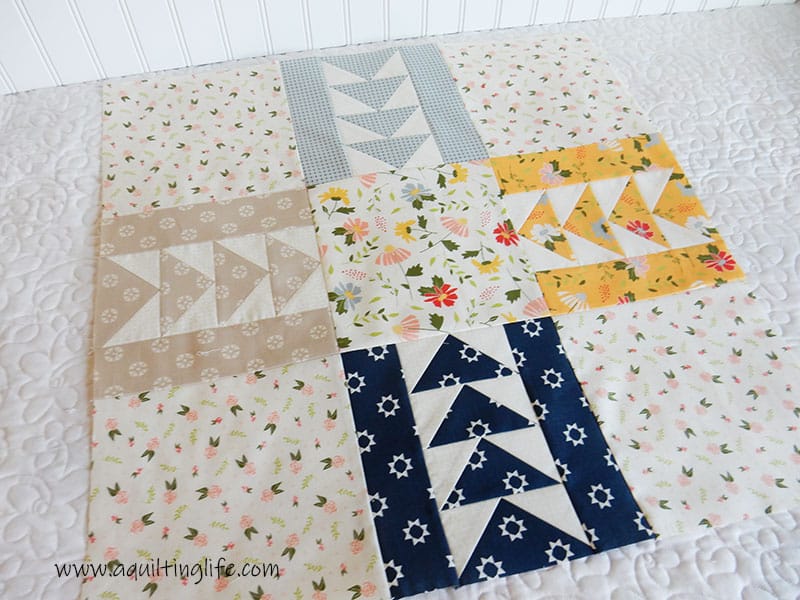 This week's block is so big that it was actually kind of hard to photograph!  And, it took some time for me to think about fabric choices for this one.  Although I originally had a darker print chosen for the five large squares, I decided on using two different light florals instead.  I really like the look and feel like it makes my flying geese units the stars of the block!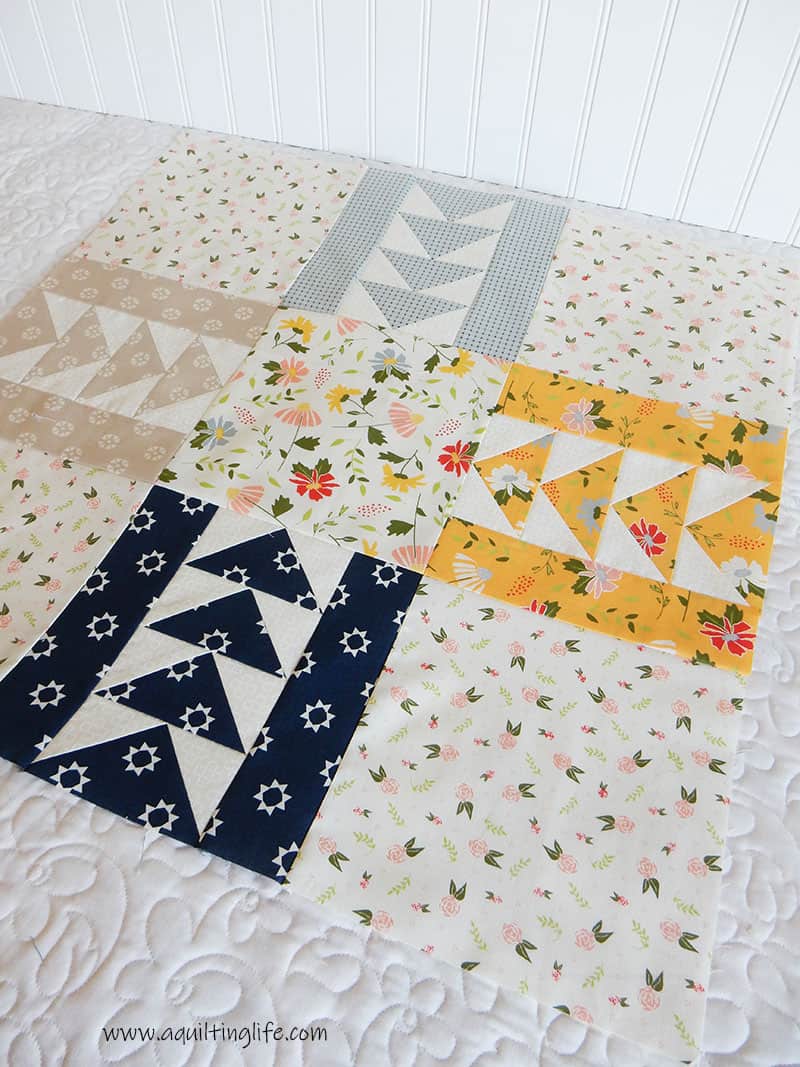 This month's block pattern was designed by Vanessa Goertzen of Lella Boutique.  While the pieces in this block are big, the flying geese units are a normal size. I pieced those units completely before finally deciding about the other fabrics I'd use.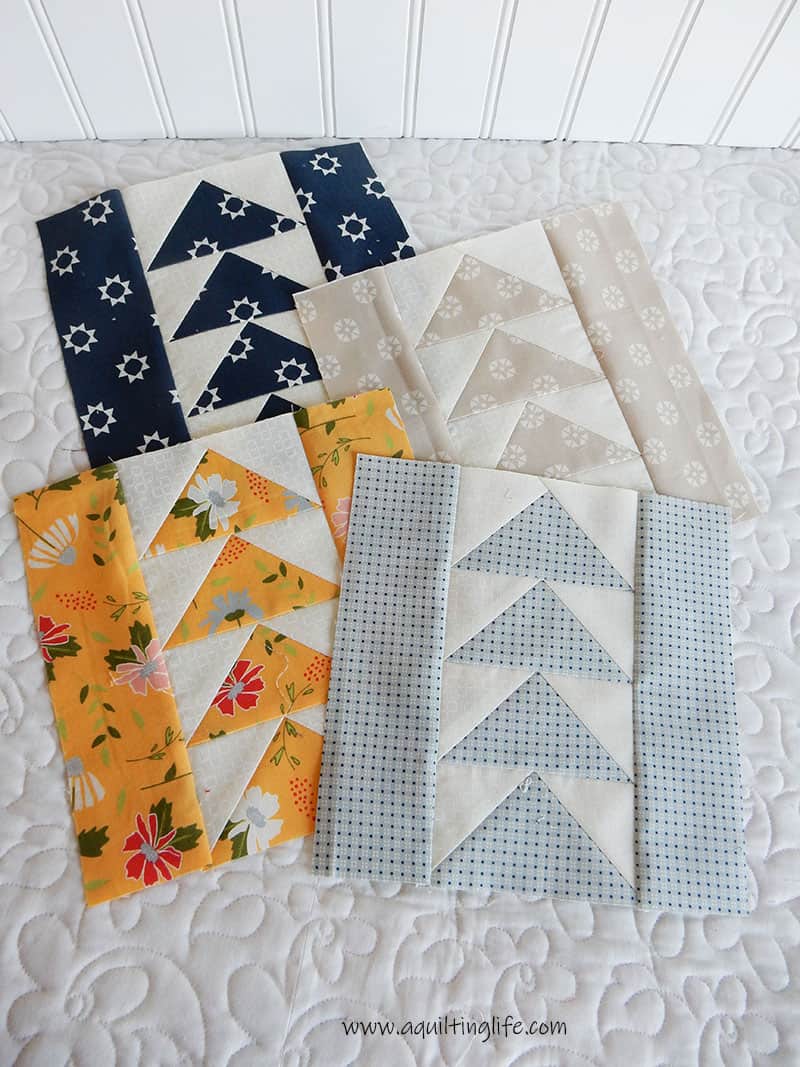 The flying geese units were so much fun to make.  I used my favorite method for making perfect flying geese–the Bloc Loc Flying Geese ruler (find them here).  Then I started auditioning fabrics!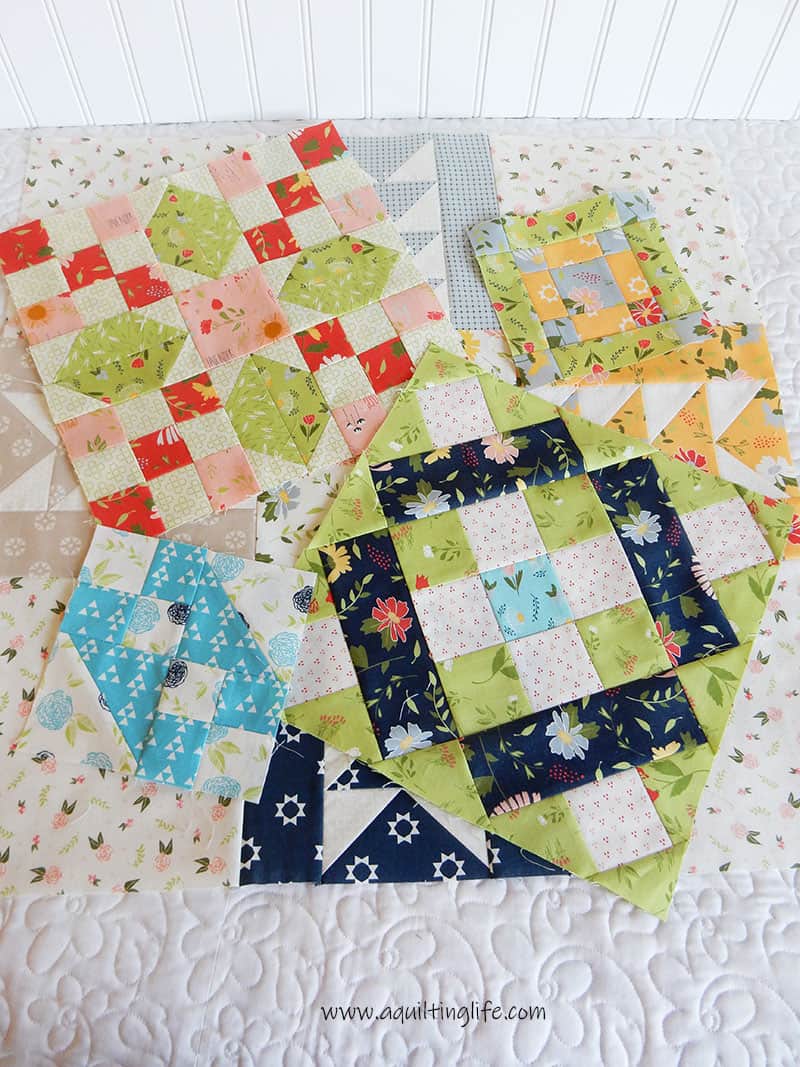 It's really fun to see these blocks together! Taking the photos each week is not only fun, but it's also a great way to see which colors I might need to use more of in upcoming blocks.  I try to choose fabrics for the next block right after I finish one.
Links for Moda Block Heads 2 Block 5
And follow the other Moda Block Heads to see their fabric choices, suggestions, and tips:
Thanks so much for stopping by…have a fabulous day, and happy quilting!